Self Watering Planters: The Modern Way to Forget About Watering Chores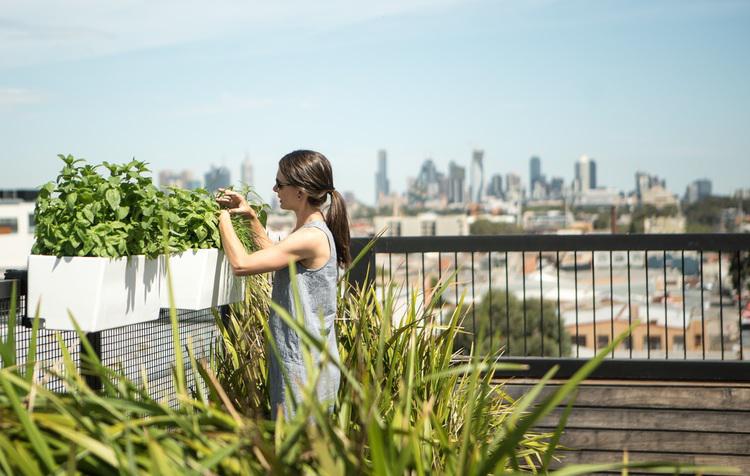 I always associated having a beautiful garden with the blessing and struggle quality of having children since keeping them perfectly thriving is not a simple task – they need lots of attention and care. Plus, in order to successfully grow plants, one needs a fairly sized backyard – something most country homes owners may even take for granted, but a distant dream for most of us living in the city.
Although I had never conspired with nature to bring several green children to life, as a visual celebrator of all flowery and green, I just had to give gardening a try, even though it meant having to resort to the limits of my balcony. But as I said, maintaining a garden, no matter how small, is not as easy as it seems at a first glance. Consequently, I fell short of my desire to create a balcony that looks like one of those astonishing Pinterest pictures, with tons of colorful flowers, since for several years now I've only witnessed their unfortunate withering.
This occurred primarily due to my inability to water the plants regularly. Sometimes, the reason was good old forgetfulness and sometimes going on a trip and having no one to take care of them. Now you might find it contradictory – a nature lover that's bad in taking care of plants? However, think of the many armchair lovers of many other hobbies around the world – people who can sit and watch some activity for hours, but would never be caught dead doing it properly themselves.
Well, plot twist my dear readers, because my wishes were granted! It turns out that the new generation of planter boxes, called the self watering plant boxes have a built in self-watering system (as their name itself implies). These planters feature water reservoir installed beneath the soil container, that you only need to fill with water once a week or so (depending on the plant and the size of the planter box). What's more, they are specifically designed to enable simple and hassle-free installation simply by tightening the brackets with your own hands.
There's certainly no room for doubt self watering plant boxes are a nifty solution to modern gardening. They are beneficial both for the plants and the owner, plus they look incredibly elegant. I don't know whether it's become a rule of thumb, but whenever something comes with revolutionary principle of operation, you can bet your bottom dollar it's gonna look sleek and minimal too. Simply put, thanks to these planters, now we can all (black thumbs included) enjoy our own green piece of medicine for the soul.