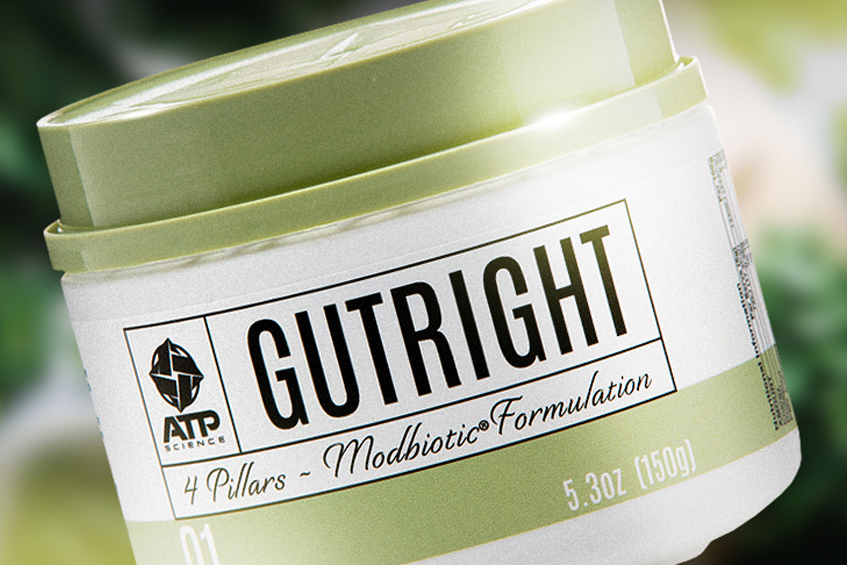 Simple Guide to ATP Science Health and Nutritional Supplements
If your main goals are strictly a healthy lifestyle and fit body, then you have probably heard of ATP Science. If not, you are definitely missing out. ATP Science is a very popular brand that has been rising non-stop and proving its' trustworthiness. It is widely known for providing us with a wide range of health and nutrition supplements, which will impact your overall physique in a highly beneficial way. So, if you are looking to improve your fitness performance, start forming better eating habits, or if you want to boost your overall well-being, then ATP Science is the brand for you.
Hormonal Balancing
As we know, most of the processes that go on inside our bodies rely on the chemicals that we call hormones. Both men and women have them, and even a slight imbalance might cause several health issues. This is exactly why ATP Science decided to manufacture hormone supplements that will keep the needed levels intact.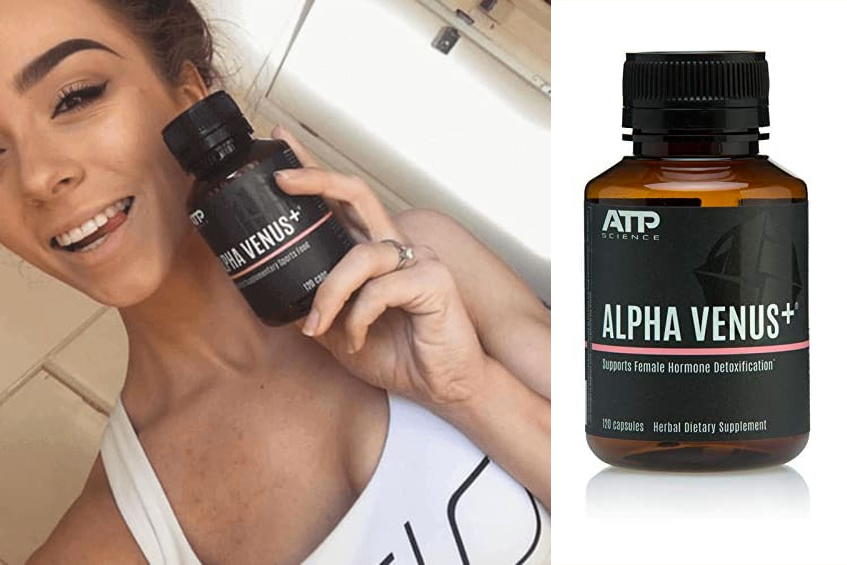 The ATP Science Alpha Prime is a high-quality product formulated for both men and women, that will help maintain healthy hormonal levels. Not just that, it can also help increase muscle mass and aid in losing that stubborn body fat. It's no secret that we are constantly facing threats from the changes in the outside world. These changes can be in the form of foods that we ingest, which might contain hormonal-disrupting properties. Toxins in materials, cosmetics and the air can also be associated with the so-called estrogen issues. Not to mention, the many forms of everyday stress that we experience manage to play a huge role in how our bodies work too. Thankfully, this product can help balance it all out. But, how does Alpha Prime work?
It mainly works through its' super healthy ingredients. These include:
Broccoli extract sprout – a good source of protein, fibres and vitamins.
Rosemary extract – rich in antioxidants and anti-inflammatory compounds.
Tongkat Ali – allows a boost in athletic performance and in the libido.
Kelp and Iodine – provide balanced thyroid hormone levels and have anti-cancer properties.
Folates – important for healthy cell growth and function.
Next, a runner up is the remarkable ATP Science Alpha Venus. Now, a lot of people find it to be quite similar to Alpha Prime, but that is not true. Yes, they both contain similar ingredients which have the ability for estrogen detoxification. The main difference is that Alpha Venus is manufactured to increase the androgen progesterone while clearing the excess levels of estrogen, whereas Prime is focused on increasing testosterone.
Venus can help in many ways. It can relieve stomach bloating, can help relieve headaches, breast and abdominal pain, and can calm symptoms of aggression paired with drastic mood swings.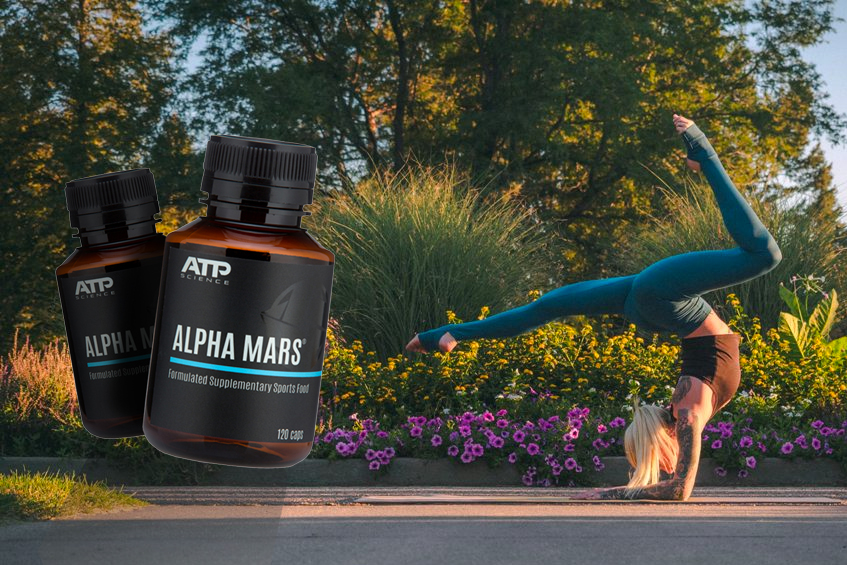 Lastly, an outstanding product that also aids in regulating the production and maintenance of the testosterone hormone is the ATP Science Alpha Mars supplement. It contains:
Shilajit – supports testosterone and healthy sperm production, improves muscle health
Stinging Nettle – help regulate ratios between testosterone and other hormones.
Panax Ginseng – supports Nitric Oxide production that is responsible for good blood flow, which in the end may aid in treating erectile dysfunction.
Tongkat Ali – increases libido and promotes testosterone production.
Overall, all of these three products are ideal if you want to bring some balance into your lifestyle. You can even choose to combine ATP Science Alpha Prime or Venus with other healthy products for faster health-boost results. With proper hormone levels, not only will you feel good, but you will also be able to build muscle much faster.
Pre-workout and Recovery Picks
ATP Science Amp V is the ideal pre-workout supplement for you. It contains all of the essential fatty acids, including omega 3, 6, 5, 7 and 9. This formula can be used in all sorts of dietary programs and it will do a great job at preparing your body for a hard workout session. And the best thing about it, it's completely vegan-friendly. Other ingredients include conjugated linoleic and linolenic acid, peppermint and grapefruit oil with coconut oil or medium-chain triglycerides.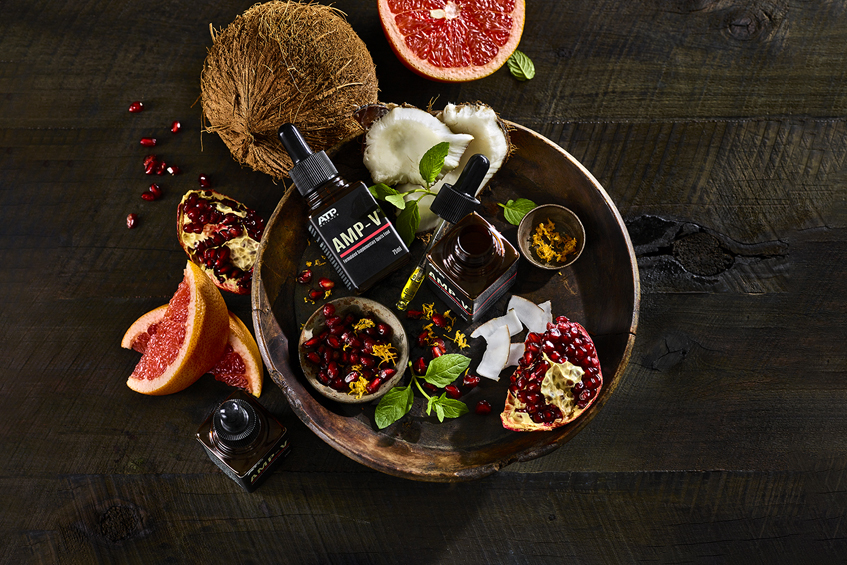 The mentioned acids are known to support weight loss overall by speeding up the metabolism, aiding in strengthening the immune system and are good for bone and heart health. Peppermint oil has proven to have an effect in improving workout performance, while grapefruit oil helps suppress appetite, treats acne and aids in the regulation of mood swings. The medium-chain triglycerides also promote weight loss and are an excellent energy source.
For post-gym recovery purposes, our top pick is the dietary supplement named ZMST. The name is an acronym of its' actual healthy components. Starting with Z. It stands for zinc, which is essential for the normal function of the immune system, metabolism and overall growth. M is for magnesium, which is the key component in this product. Magnesium is the most needed ingredient for post-workout activities because it allows the muscles to cool off and relax. It also prevents any sort of muscle cramps. S is for selenium. Selenium is an essential mineral that is very rich in antioxidants, it helps keep your immune system in top shape and it improves the thyroid gland function. Lastly, the T stands for taurine which plays a huge role in brain and heart function. It is responsible for supporting overall nerve growth.
By taking these supplements, you can be certain that your body will be properly fuelled. The pre-workout AMP-V will get you feeling extremely energized and ready for any kind of challenge, whereas ZMST will be your perfect go-to post-workout product which will give your body the needed properties for a fast recovery.
Takeaway
Overall, keeping healthy and getting the desired results in the gym can be a tough job. You might have put a limit on sugars and other unhealthy foods and you may have been taking constant trips to the gym, but somehow the results are not there. That could be your sign to turn to ATP science's outstanding supplements. They will give you the energy and needed nutrition that will ultimately give you life-changing healthy effects.