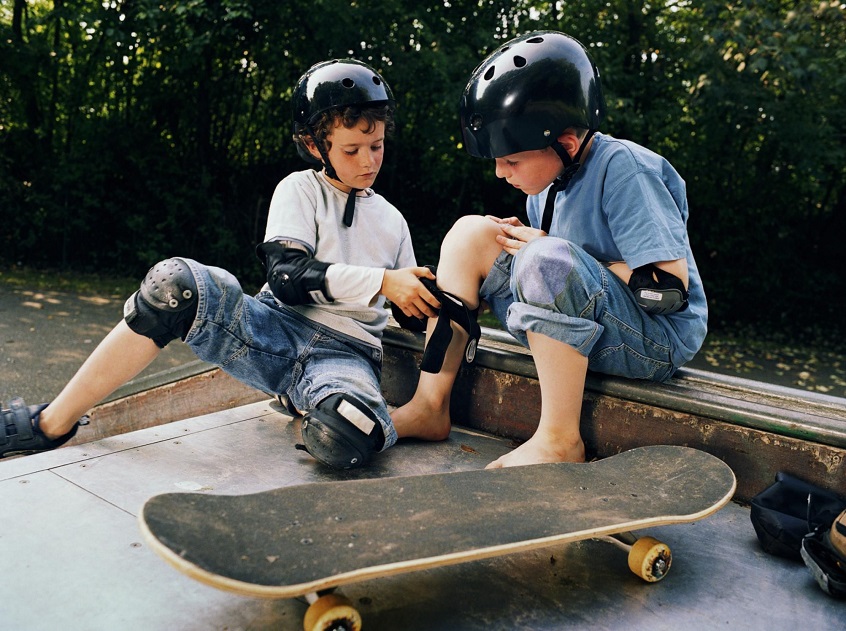 Pads are Cool – Protect Your Knees & Skate On
Most skaters don't like wearing pads, but this protective equipment can prevent an injury that can keep you out of the game. Knee damage is one of the most common injuries that skateboarders face and it is usually caused by loss of balance and by failed trick attempts. This is why it is important that you wear skate pads every time you are skateboarding.
When it comes to choosing the best skate pads Australia skate experts suggest the following:
Skate pad with a hard front shell backed by firm padding for those who experience sharp blows on their knees, such as falling off a skateboard.
Skate pad with soft, thick pad on the front for those who need more flexibility and extra padding (like wrestlers who kneel when pinning an opponent on a mat).
The efficiency of your skate pad will also depend on how well you choose it. According to skate pads Australia experts factors like size and design play a great role in ensuring you are 100% safe. Below are the main considerations for when looking for the right skate pads Australia wide.
Size
A well-fitting skate pad will allow you to bend your knees and will shift with your movements. A pad that is too tight might feel uncomfortable, while a too loose one might not protect you. Here is how to choose a pad that will fit perfectly.
With a measuring tape, measure the area around your knee. Then use the following chart to determine the right size of pad for you.
| | | | | |
| --- | --- | --- | --- | --- |
| Junior | Small | Medium | Large | X-Large |
| Junior fits | 12" – 14" | 14" – 16" | 15" – 17" | 17" – 20" |
Another way is to choose a pad based on your weight.
| | | | | |
| --- | --- | --- | --- | --- |
| Size | Small | Medium | Large | X-Large |
| Weight | Under 55 kilos | 55-70 kilos | 70-80 kilos | 80 kilos and above |
Materials
Skate pads are generally made using a stretchy material and adjustable Velcro. The cap of the pad that features a protective shell is what absorbs most of the impact. As a rule of thumb, good skate pads have a soft interior and a harder exterior.
Best Materials for Exterior
The exterior of the pad is what gets to deal with most of the hard impact, hence it should be made of a material that is hard enough to maintain intact after the impacts. ABS plastic is a common material used as it is hard enough to protect you from hard impacts.
Best Materials for Interior
Because the interior of the pad will be touching your body, it needs to be comfortable. The best option here is a pad made of foam since it's a breathable and shock absorbent material.
For enhanced convenience, you might want to consider a skate pad that is also easy to wear and remove. Although this might not be a big deal, depending on the situation, it can sometimes make a difference.