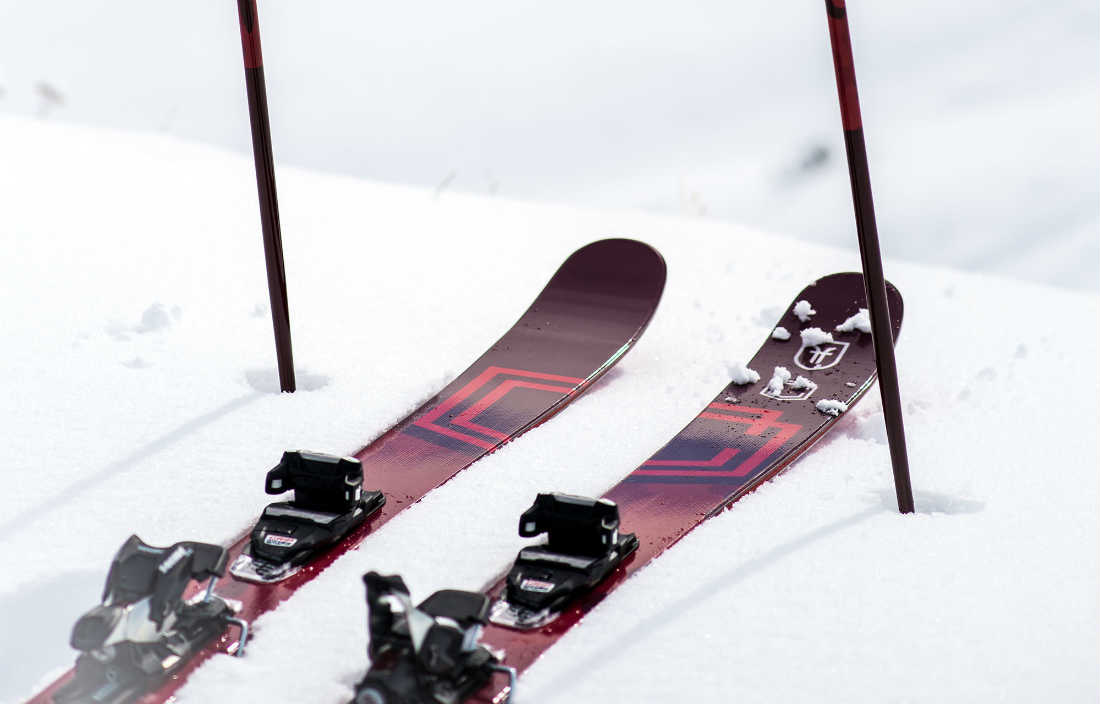 Ski Boots: Buying Tips and Frequently Asked Questions
From explaining the technical terms to buying tips and answering frequently asked questions, here's what you need to know before you decide to go from renting to owning your first pair of ski boots.
Frequently Asked Questions
Do You Need a Professional Boot Fitter?
Not necessarily, but it's highly recommended. There are many factors to consider when buying skiing gear, such as your experience level, whether you prefer powder, piste or park, your goals and your weight. Ski supplies such as ski boots require a more precise fit when compared to regular footwear, and the size of boots you need might differ from the size of your everyday shoes. A professional can help you assess your foot's shape and discuss your expectations to ensure you get a pair that best suits your riding style and skills. Additionally, a professional fitter can alter or customize your boots so they fit ideally, with no pressure points, by grinding, pushing out or cutting the shells, adding foam inserts or stretching the liners.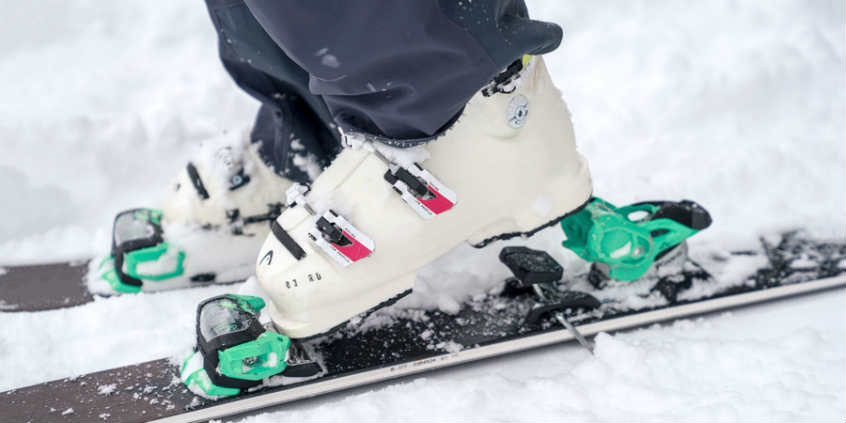 Should You Heat-Mould Your Boots?
Every person's foot has a unique shape, with different bumps and lumps. To get the best fit, having your liners heat moulded could be of great help. Most boots feature Thermo mouldable liners, and more and more models include heat mouldable shells so it's easier to get a properly customized fit.
Do You Need Specialist Insoles/Footbeds?
The insoles that are included with most boot models are there so you can try the boots on, but they should be replaced with a supportive footbed that's either custom-made or off-the-shelf. Your foot needs to flex, but it can't do that in a ski boot, so it should be properly supported to help you get the most out of your skiing. With the right support, you'll have better balance, more power and comfort. Off-the-shelf, pre-shaped footbeds work well for most people, but sometimes custom-moulded or custom-made footbeds are more appropriate.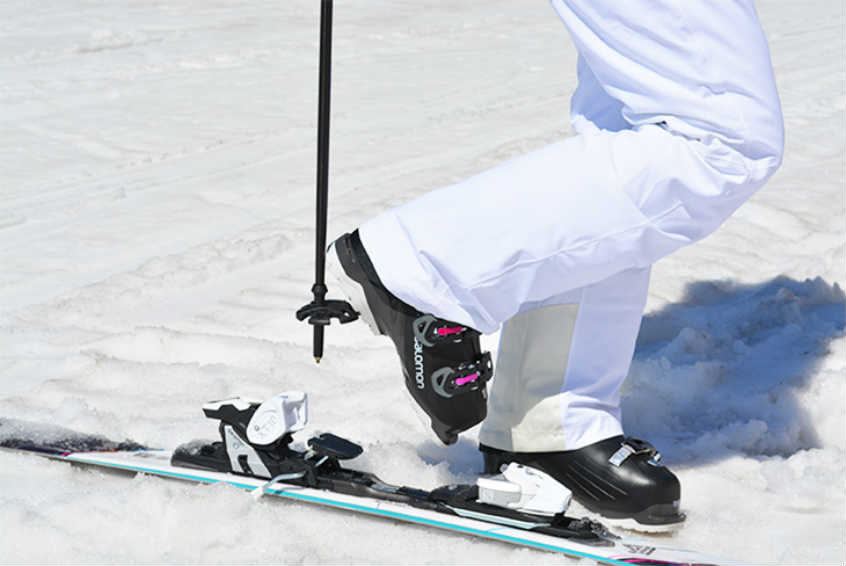 Are All Ski Boots Compatible With All Bindings?
No. I'll discuss bindings shorty, but before I get to them, let's talk about boot sole standards and shapes. Ski boots must meet standardised norms to work with most bindings. Historically, there have been two basic standards, and the standard boots meet is marked on the sole. The first standard is ISO 5355, which applies to conventional downhill boots with a flat sole and a step at the heel and toe. These boots are designed to be compatible with downhill bindings. The other standard is ISO 9523, and it relates to Alpine Touring boots that feature a curved sole. These ski boots are designed to work with alpine touring bindings which clip onto the step at the back and front of the boot.
However, recently, two more sole shapes have appeared, both curved, making walking easier. The first one is Walk to Ride, that's quite similar to ISO 9523. Boots with this shape should only be used with Walk to Ride bindings or multi-norm bindings. The other type of sole shape development is Grip Walk. These are also similar to ISO 9523 alpine touring soles but feature a few important differences. Grip walk boots are compatible with grip walk compatible bindings and multi-norm bindings that are specifically designed to work with them.
What Types of Bindings Are Available?
The most popular type of bindings is downhill or alpine bindings. These use DIN settings, heel and sprung-toe fittings and brakes which engage if the boot pops out. They require alpine ski boots with a stepped low-rise heel and toe pieces that meet ISO 5355 c certifications. Touring boots don't work with these bindings. Touring bindings, also known as Alpine Touring bindings are separated into two categories – AT frame and AT tech bindings. AT frame bindings are similar to alpine bindings but they feature a frame connecting to the heel and toe pieces of the binding. AT boots for AT frame bindings need to be ISO 9523 certified. AT tech bindings, or tech touring bindings are lightweight, compact systems specifically designed for long climbs. They feature separate heel and toe pieces with pins that secure the toes and allow the heel to be lifted.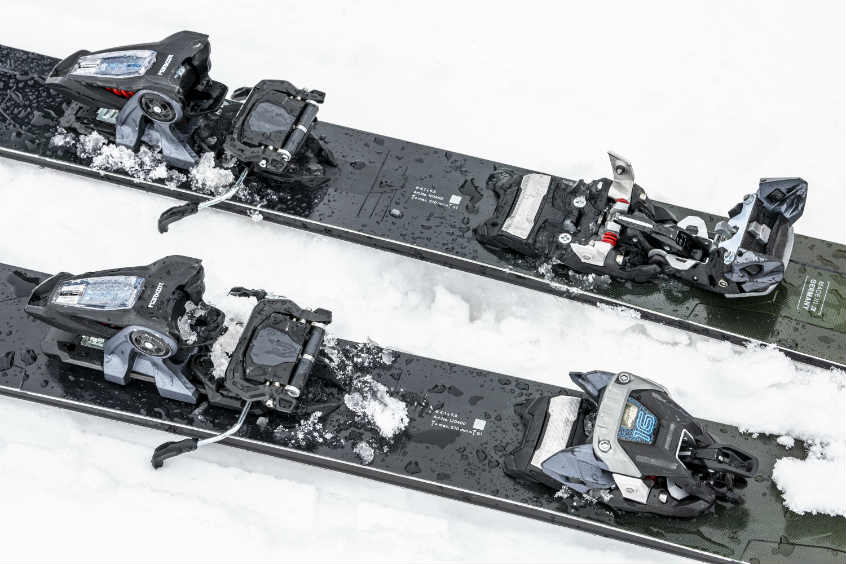 Buying Tips
If it's your first time buying these ski supplies, use a specialist retailer and let them guide you in buying the best model and size for you. Be ready to try a couple of models and don't stress it if they're kind of tight – the lining will pack down in due time. Be honest with yourself and with the fitter, don't exaggerate your experience, as you can end up with boots that aren't comfortable and can hinder your progress. If you aren't sure about anything during the fitting process, just ask. Giving feedback is essential to getting a proper fit.