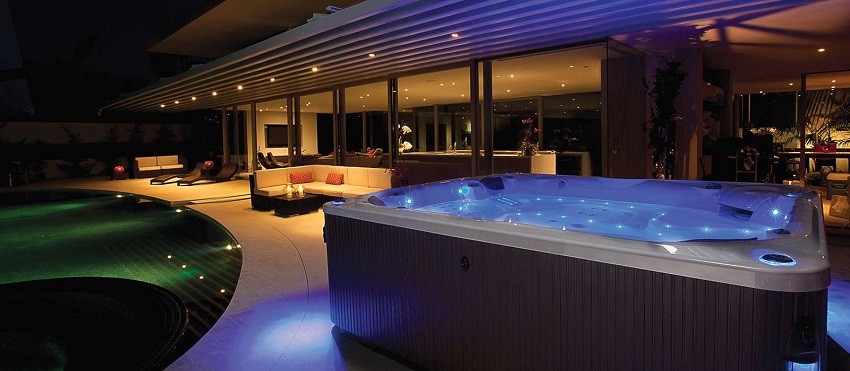 Soak Your Way to Happiness – Decoding the Ultimate Hot Tub Features
Having a hot tub is more than having a great opportunity to unwind, alone or with a romantic partner, it's also great for your health. Spending some time in a hot tub on a regular basis can improve your circulation and help with relaxation and stress relief. But before you buy a hot tub, it is important to know exactly what you are looking for so you can choose the one fits your needs best. So, let's see what does features actually are.
Jets
Hot tubs can have a few or a lot of jets. Regardless of the number of jets a model has, it is important that all of them are fully adjustable so that you can be able to customise your hot tub experience to your liking. Considering the fact that each seat within the tub usually provides a different massage experience, it is also important to check if the jet/seat combination targets your desired muscle groups. Large jets are designed to target large muscle groups while small, high-intensity jets are designed to target tight spots where there's a lot of muscle tension. So, before you buy a hot tub, make sure you have this in mind as to be able to choose what suits you best.
Shell
The shell constitutes the main body of the hot tub, so it is essential that it is made from a durable material. An acrylic surface is a good option as it is hard, durable, stain and scratch resistant, which means your hot tub will retain its beauty for years. Because acrylic surfaces are usually reinforced with fibreglass, it is wise to look for shells that use a bonding layer between the fibreglass and the acrylic base in order to prevent them from pulling away from each other.
Energy Efficiency
With the rising concern regarding energy conservation, more and more hot tubs available on the market are using less energy, but still perform as well as expected. This means that choosing an energy efficient hot tub can help you save money on your electric bill.
Water Purification
If you are not planning to spend too much time making sure the water is clean every time you want to get in, them make sure your hot tube comes with a purification system to help minimise maintenance. Look for systems that use technology instead of chemicals as to prevent dry skin and red eyes.
LED Lighting
If you are after a more romantic and dramatic hot tub experience, make sure the model you choose comes with LED lighting as LEDs last longer while using up less energy than conventional lighting options.
Once you have found your perfect hot tub, sit back, relax, and let all the good features work their magic!