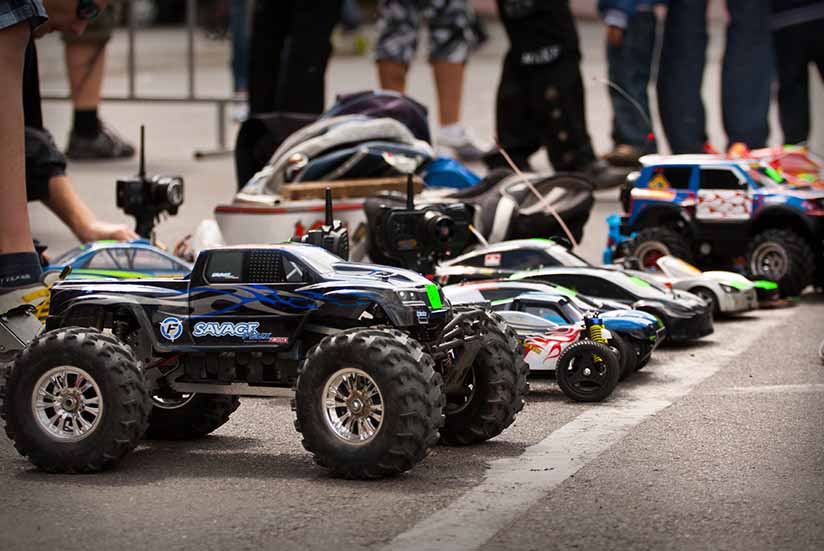 Solving The Three Dilemmas of Buying an RC Vehicle
If you're looking to buy your first RC truck or car, you might be overwhelmed by the amount of different types and models you come across. And as complex as it may seem at first sight, it's in fact much more simple once you grasp the basics and learn about the available types. At first sight, hobby-grade RC cars and trucks aren't even remotely the same as the toy-grade RC cars and trucks you see on supermarket shelves.
A hobby-grade RC car or truck is fully upgradeable and repairable and has a radio gear which can be changed in frequency. Toy-grade trucks and cars don't have the aforementioned features. That being said, don't expect to pay less than $100 for a hobby-grade model. Speaking of models, you'll have the option between two basic power-plant models – electric and fuel powered.
Electric models are usually powered by batteries and electric motors. Fuel models, on the other hand, are powered by either petrol engines or nitro. Both types have their own advantages and disadvantages, so it's best you consider them carefully before you end up deciding on the right one for you. For example, electric models are easy to start, quiet, accelerate quite well and they're cleaner so you can run them indoors. However, the disadvantages are that they have limited run time, generally have a lower top speed (compared to fuel), and are quiet (some people like the noise of fuel powered models).
On the other hand, fuel powered models are noisy, have high top speeds, and can be operated for long periods of time by simply adding more fuel. However, they're really loud (your neighbours might not appreciate it), can be more difficult to start, the fumes they produce makes it impossible for them to be used indoors and they still require batteries for the radio gear power.
Moreover, you need to consider the terrain where you'll most frequently use the RC truck. There are off-road and on-road trucks and cars. A prime example of a great off-road vehicle are the short track RC cars. You can buy a short track RC from many great manufacturers, such as Traxxas, Losi, HSP, HPI, Axial, and so on. On-road vehicles on the other hand are usually classified as touring cars and you can also find models from manufacturers like Traxxas, HPI, HSP, etc.
Once you get your RC vehicle, it's important you maintain it properly, because they can be a hefty investment. But more importantly, have fun with your purchase! It's a great hobby and it's kept millions of people gripped for a very long time!