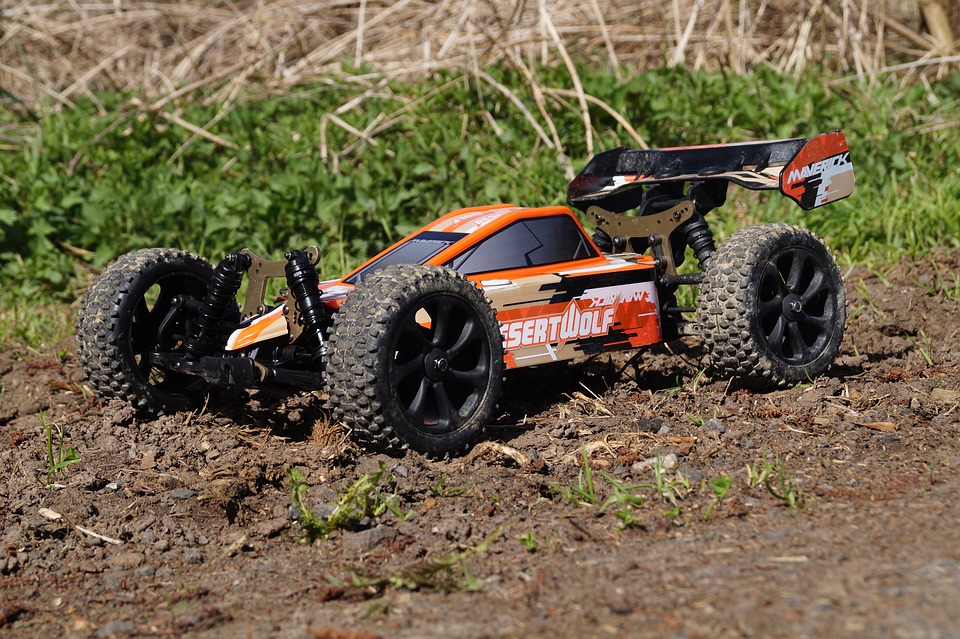 Strengthen Your Father-Son Bond With an RC Truck
I just recently decided to buy my son an RC truck, so that we could spend some quality father-son time outside because I felt like he was missing out on all the potential outdoor fun from sitting on the computer or in front of the TV all the time. Suffice to say, we've been playing with it almost every day for the past few weeks, and I couldn't be happier I made that choice. If you want to get your kid to step into the scary outdoor world, getting him an RC toy may be the best way to convince him to.
However, the RC toy market is actually larger than I thought, so I had to put in quite a bit of research before I made the buying decision. That being said, I want to share what I've learned so that others like myself can make a well-informed buying decision. Because, frankly, RC toys aren't the most affordable ones out there.
First and foremost, pick something that's easy for beginners to drive. This might seem like a no-brainer, but it's more difficult than you think. Most RC trucks and reviews online are meant for experienced adults who want fast and more advanced trucks. So finding an RC truck that's kid-friendly requires special consideration. I got one that utilizes a brushed electric motor, which does it just right for us. We don't need gas or nitro, because we're not really planning on competing. Brushed electric motors are fast enough for us, and the model we got also has a "training" mode that slightly slows it down so we stay out of trouble. Moreover, we have the option to upgrade to a brushless motor if we decide we want to take it to the next level.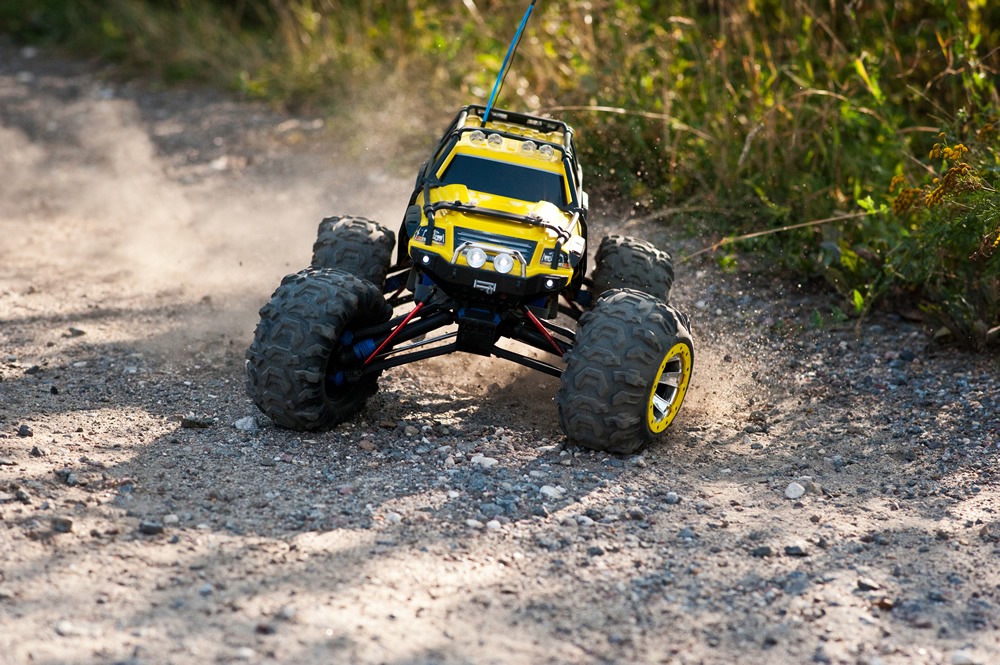 Next, you have to consider maintenance and durability. There are dirt trails and roads near where we live, so having a model that's durable enough to withstand that type of terrain was essential when making the choice. Moreover, buy a model that has replacement parts readily available, so that you can repair or upgrade it together with your son, for some extra father-son activity points. In fact, the one upgrade session we had so far seems to have sparked an interest in cars in my son.
Furthermore, make sure you have enough batteries. The RC truck will likely come with batteries, but they probably won't last as much as you want them to. Some manufacturers cut on battery quality so that they stay competitive price-wise on the market. That being said, an extra pack or two of batteries and a charger are an absolute must. Speaking of chargers, you want one that charges the batteries quickly. In other words, look for a quality charger that will not only charge fast but won't overcharge or damage the batteries, because they can be quite costly as well.
Lastly, become familiar with some brand names, the scale, and the accessories. Personally, I'd rather pay more for something that will last longer than having to constantly spend money on new stuff that won't last more than a few months. In terms of scale, the bigger the truck, the more you'll have to pay. We opted for a 1/16 scale version, which basically means the RC truck is 1/16 of a real truck. 1/16 models are very portable, which is another reason I opted for that size, instead of let's say, a 1/10 model.