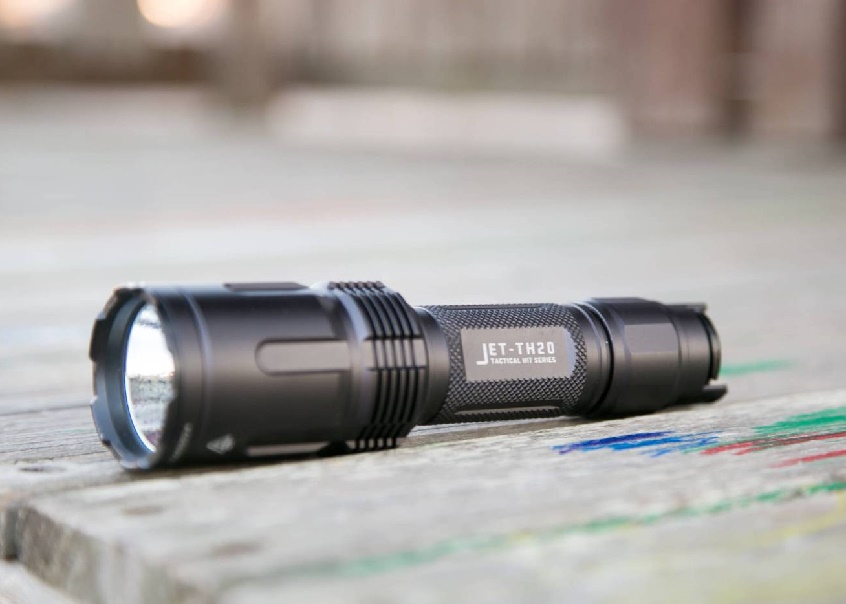 Reasons Why You Should You Carry a Tactical Light as an EDC
Flashlights aren't something new, and they don't seem like much at first glance – just another household item you can use at night, during blackouts, or when looking for your lost keys inside the car. But tactical flashlights, as an everyday carry tool, have much more uses than you might expect. Even though most people have a smartphone that has a flashlight feature, they can't really rely on it in more serious outdoor situations. Not just because the flashlight on your phone isn't as potent as a tactical light, but it's also unreliable due to the short life span of the phone battery.
With that said, having a tactical light can be incredibly beneficial in a wide range of situations. But what separates tactical flashlights from everyday flashlights? Well, there are a couple of obvious differences. For starters, tactical flashlights were initially designed to be used with firearms. So rather than holding a separate light, it allowed the firearm carrier to aim with their weapon and illuminate at the same time. Initially, tactical flashlights were used exclusively by military and law enforcement personnel, but nowadays, they've become so widely available, that anyone can buy them.
Tactical flashlights offer a wide range of uses that typical flashlights don't. The most notable one is that you can use it for self-defense. However, even though they're self-defense weapons, they aren't considered weapons like pepper spray, meaning you can carry them with you virtually anywhere. If you're baffled by this fact and wonder how in the world a tactical flashlight can serve as a self-defense weapon, it's simple – it has the ability to narrow and concentrate its beam into a singular beam that puts out an incredibly high amount of lumens that shines so bright they can temporarily blind a person.
Furthermore, you can use a tactical flashlight in many emergency situations, such as power outages when at home, or for signaling for help when in the wilderness. The many uses of a tactical flashlight become apparent especially when you're away from home and find yourself in a predicament. For instance, if you get stuck on the road you can use the flashlight to signal upcoming drivers and let them know you need help. Or, if you're lost in the forest, you can turn on the strobe mode that most tactical flashlights have, and whoever sees the blinking lights will know there's someone out there who needs help.