Take Your Skating to Another Level with Freestyle and Slalom Skates
If you want to take your skating to another level and start performing edge stunts, tricks and dance maneuvers, either as a team or alone, then you need a special kind of skates to assist you with both safety and maneuverability. These special kind of skates are specialised for freestyle and slalom skating and here's what makes them different from recreational skates.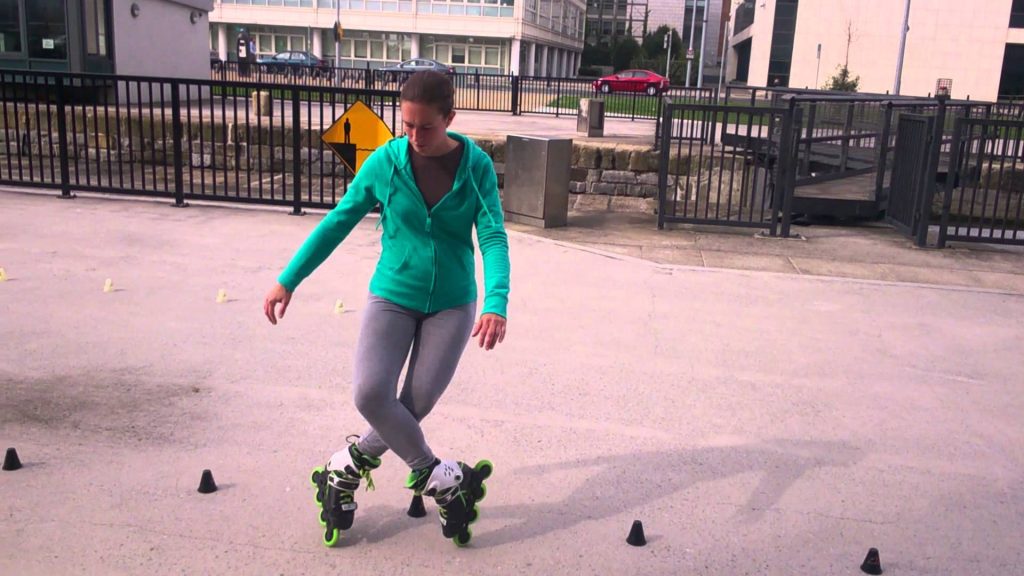 Freestyle slalom skates usually feature a hard boot. They're rigid and offer exceptional ankle support so you can perform precise movements. The material the boot is made from is usually glass fiber or composite carbon, which makes them extremely supportive and lightweight. The frame length is shorter than the frame of recreational skates, ranging from 220 to 250 mm. The frame choice is made based on the feet dimensions of the skater. Skaters with smaller feet need a shorter frame, while skaters with bigger feet need longer frames.
The size of your feet is also important as the 1st axle should be beneath the toes, and the 4th axle should be under the heel for extra control which is required for freestyle slalom skating. Furthermore, the frame should be made of a stiff material, preferably aluminium, as a softer frame may lack precision and may not respond as quickly. Aluminium adds the benefit of being lightweight and easy to handle.
There's a misconception about freestyle slalom skates having smaller wheels than all other skates, but that isn't always the case. Big wheels can assist in making moves easy and smooth, and that's why the wheel size matters. Small wheels provide better stability, but require a little more effort for speed. Bigger wheels are the exact opposite – less stability but more speed. The standard durometer for freestyle slalom skates wheels is between 83A and 85A.
And the biggest difference of freestyle slalom skates is in their brakes. These skates DO NOT feature brakes as they may interfere with the performance of tricks and slalom skating. Moreover, they are not advisable for beginners and should only be used by more experienced skaters who can perform advanced stopping methods like snow plows and t-stops. These skaters are experts at changing direction to avoid bumping into things on their path, so they rarely need to stop.
The most popular brand on the market is SEBA, but there are other manufacturers who design very high quality skates that you can buy and rest assured that you haven't made a mistake. However, if you want to experience how a true freestyle and slalom skating feels, go for SEBA – they provide optimum support and comfort for this type of skating.