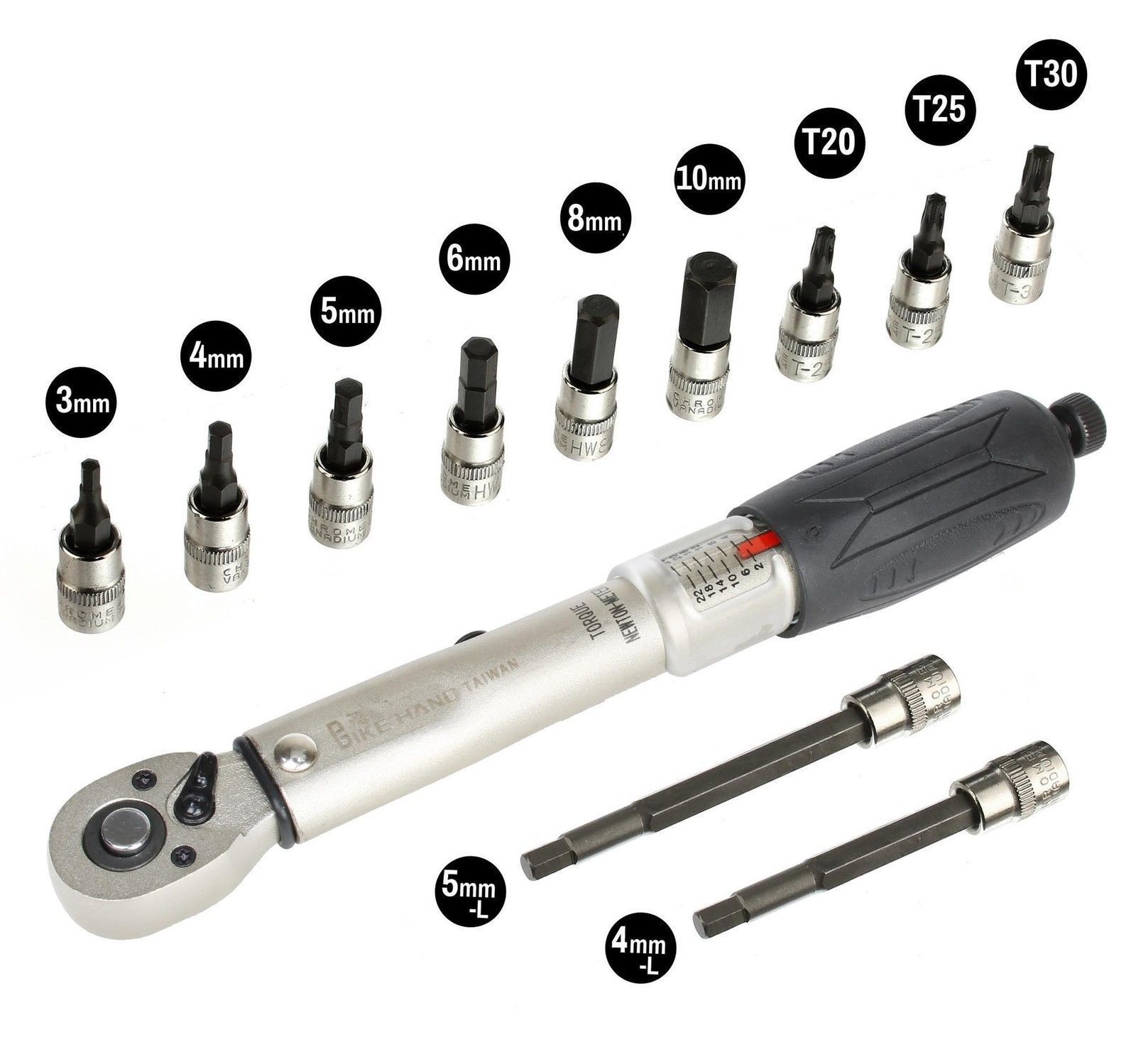 The Different Types of Bike Torque Wrenches
A torque wrench is a tool that enables you to tighten a bolt to a precise amount, so that it's as tight as it needs to be for the ultimate performance. Most torque wrenches inform you know with a distinct click when you've reached a set tightness. But why is getting the tightness of your bolts that important? Leave it too loose and you'll be running the risk of a bolt coming undone, screw it too tight and you'll be facing the danger of causing serious damage to your bike and, as a result, to yourself. When shopping for one, you will come across a few different types of torque wrenches.
Electronic (Digital)
Electronic torque wrenches are becoming more popular thanks to the ease of use they provide. You can even set them to tighten to a certain amount, and they will notify you with the flash of a small light usually positioned on the top part of the wrench, underneath the LCD display. A bike torque wrench of this type is praised by many as it also has enough memory to save various torque results which can be later transferred on a computer. The electronic wrench works by using a strain gauge attached to the torsion rod, transmitting a signal to what is called the transducer device, which calculates the torque.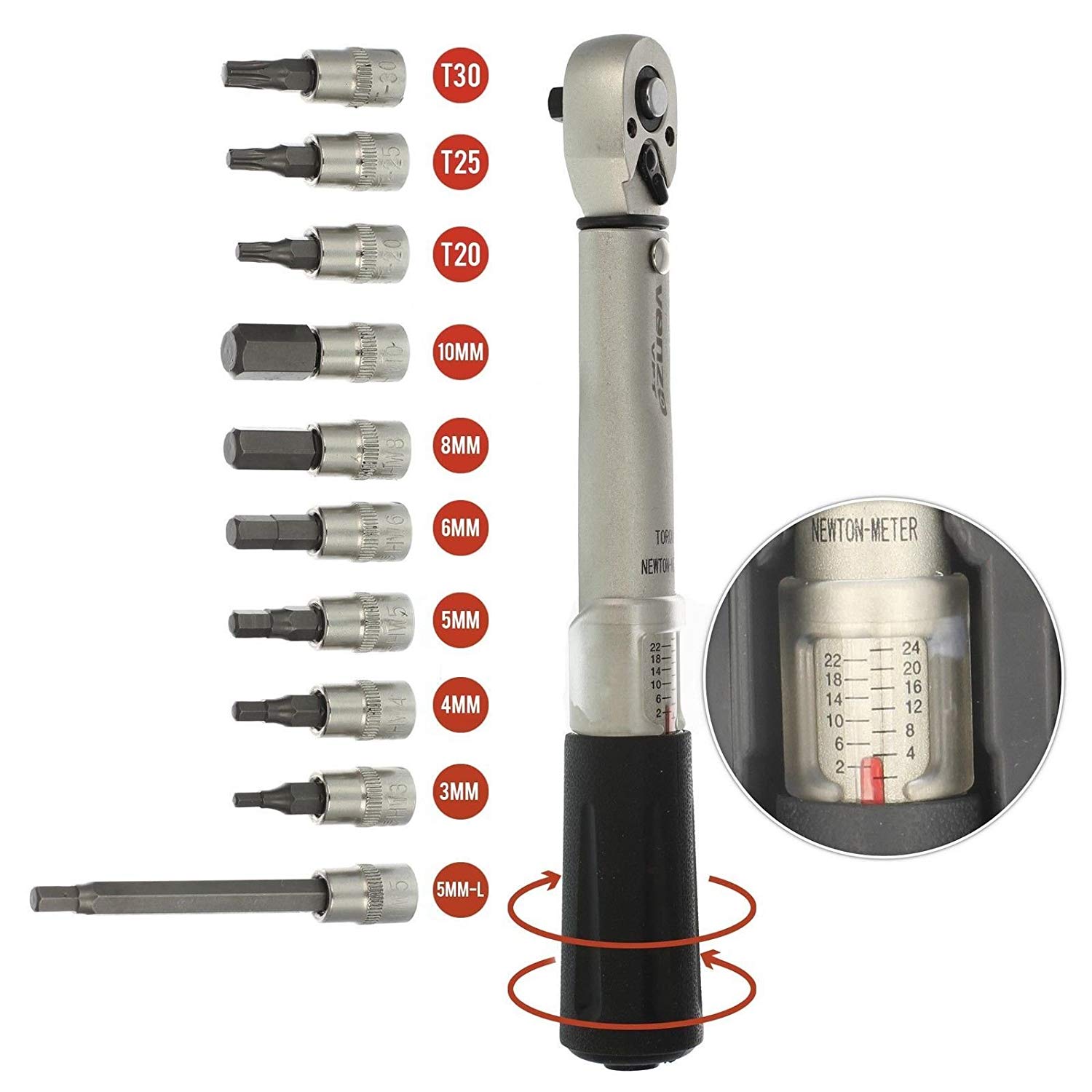 Click
This type of bike torque wrench is not as high-tech as the electronic one but it is still somewhat sophisticated. It can be either preset or adjustable. The present wrench comes dialed for the standard torque (4-6Nm), while the adjustable one allows for more versatile use. The latter works by using a knob or a dial to adjust the torque level and it "clicks" when you've reached that level. Adjustable click wrenches need to be calibrated from time to time, depending on the user manual.
Preset
The preset wrench is very similar to an Allen key except that it has a handle. It is very lightweight, portable and quite accurate. The high-accuracy of this bike wrench is due to the fact that it only allows you to tighten different bolt sizes to a certain torque level. The only downside of this torque wrench is that you will need multiple ones if you want to have different torque levels at hand.
Beam
This is the most straightforward and easiest way of tightening your bolts as the torque level is shown using a pointer. There's an analog scale, showing the level you're at, and the pointer moves while you turn the bolt. The lever arm used with this wrench has a little bit of elasticity to it so you can fasten the bolt to the exact torque level easier.