The Essential Equine Supplies You Will Need for Your First Horse
Horses are big animals and they certainly come with a big responsibility. So once you get a horse, you'll also need several basic equine supplies to take care of it in the best possible way. Of course, being properly prepared will help you enjoy the activity that you bought it for in the first place, be that for riding or driving. You might already own some of the basic things if you have a country property. The wheelbarrows, pitchforks, and shovels that are used for cleaning up after horses are the same as the ones you would buy in any hardware store for gardening or other yard work.
However, there are some specialty items and equine supplies you'll need to buy either online or from your local tack shops, such as special brushes and the tack for driving and riding. Some of the items, like feed and water troughs, can be made of re-purposed buckets and barrels. Just make sure that there are no toxic substances stored in them, that they have no sharp edges and are well cleaned out.
Although you might be really excited to buy bits, bridles, and saddles before you bring your horse home, I think that it might be best to wait. If you wait, you'll be able to custom fit your horse and make sure it is comfortable and happy. You can purchase other things like lead ropes, brushes and buckets well ahead of time, so you will have them waiting for her when she arrives.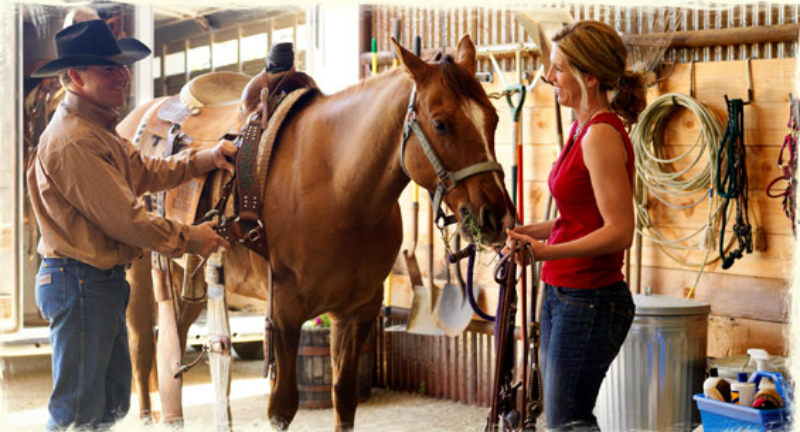 Furthermore, make sure to also have several weeks supply of hay and any other supplements or grain you will need to feed your horse. Also, your stable and fences should be ready. If your horse will be stabled at all, you'll need some type of bedding and understandably, a good supply of fresh water.
You'll probably ride either western or English and that should help you decide what type of tack you need to buy. To help with saddle fit, you should buy a saddle after you've brought your horse home, or after you've had a chance to try any saddle you're thinking of buying on the horse. For this purpose, you will need a saddle pad or a blanket, a bridle, a helmet, as well as safety stirrups or boots with a one-inch heel.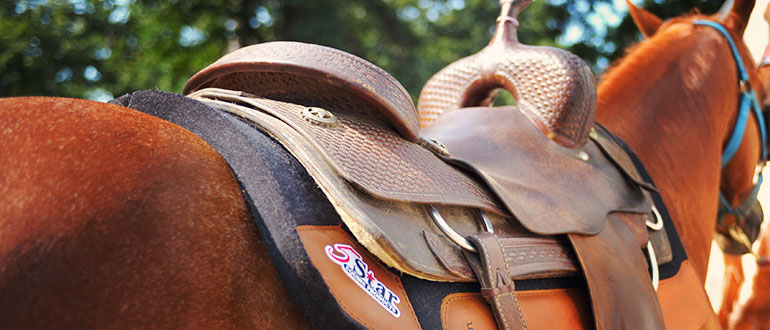 If you plan on driving it though, there are several types of harnesses you can choose from. Inform yourself upfront on which one is the right type for the driving you want to do. For this purpose, you will need harness with a bridle, a safe and sturdy vehicle, a driving Whip and of course, a helmet.