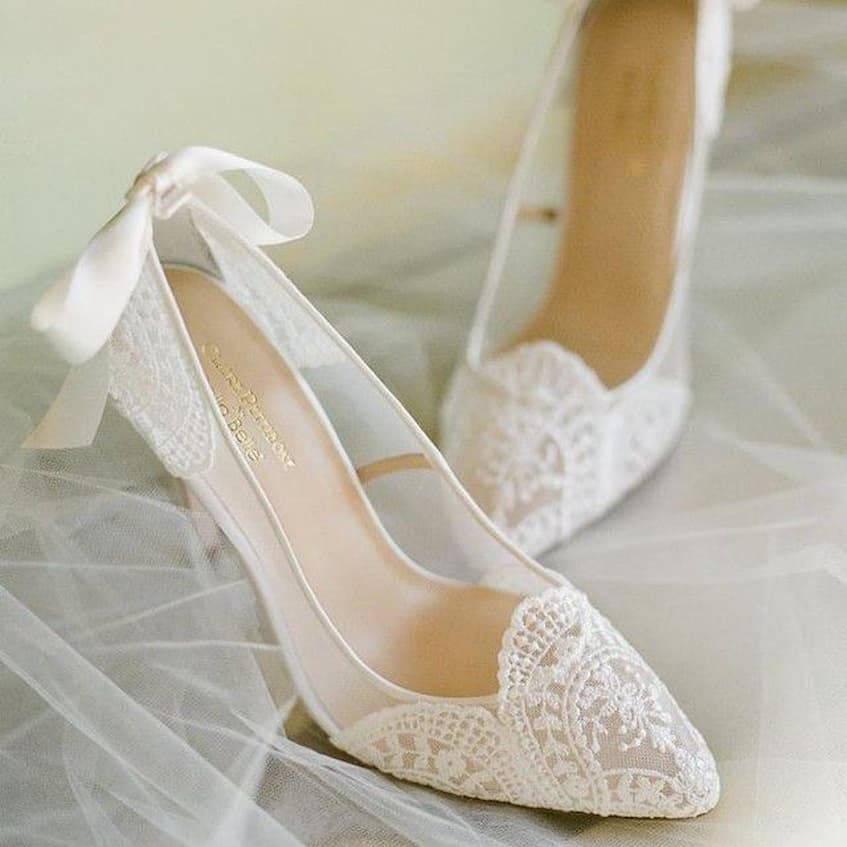 The New Bride Guide to Wedding Shoes: Tie the Knot in Style
Have you finalised your bridal look? Preparations are in full swing, aren't they? Staring from the choice of wedding cake and bridal dress and building your way up to the central headpiece, there are plenty of details to consider. After all, your wedding is a life-changing milestone that's nothing short of a fairy tale.
Out of all the bridal accessories, there's one piece in particular that's seemingly the most impactful. If you think about it, weddings are joyous celebrations filled with a lot of dancing and festivities, particularly for the young couple. Is there anything worse than mingling with friends and family in a pair of shoes that are absolute torture chambers for your feet? Definitely not, it's an instant party pooper.
Which Type of Shoes Are Best for a Wedding?
Here's the thing, there isn't an all-round perfect answer that will suit everyone's foot type and needs, given the fact that we all have different preferences. But there's a handful of bridal shoe models that normally take center stage at most ceremonies.
Lace Wedding Shoes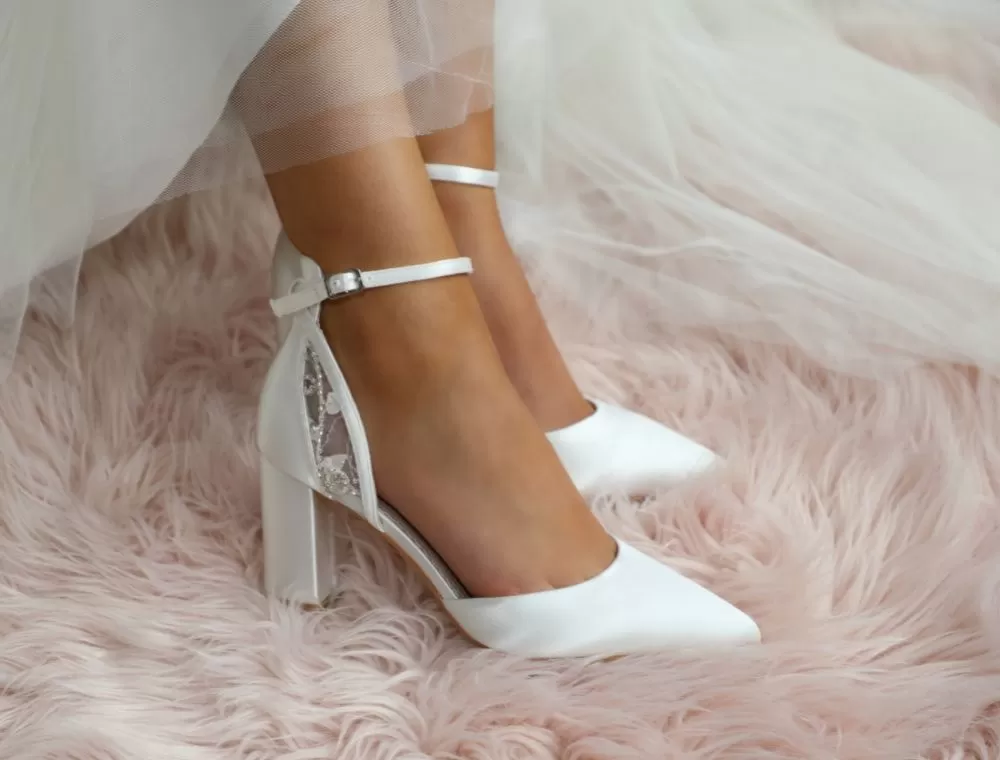 Nothing oozes elegance and sophistication quite like lace heels. With their classic feminine look, coupled with a pinch of vintage glamour and delicate textures, this particular type of shoe is a no-brainer for many brides-to-be. It's no secret that wearing gorgeous lace bridal heels is the ultimate staple of versatility and style, making you look like a real-life princess on the happiest day of your life. Who could pass up on the opportunity to feel like royalty?
Plus, lace bridal shoes are widely considered to be one of the most comfortable options, given their open-ended and breathable design. This means that your feet won't overheat or start to feel moist halfway through the festivities. Say goodbye to blisters and say hello to some funky dance moves that are out of this world.
The embroidered lace details are definitely the statement piece when it comes to these types of wedding shoes, resulting in unique and one-of-a-kind design patterns. Fans of floral ensembles will certainly appreciate the dainty ornaments and graceful appearance. For a more minimalist design, you can turn your attention to some of the abstract styles and exquisite details. All that is topped off with a sweet bow to tie everything together nicely.
Either way, even if you're wearing a floor-length dress, it's always a good idea to match the embroidery of your lace bridal heels to that of your dress. You don't have to match them perfectly but the complementary designs will help create a truly breathtaking combination that will surely woo all of your guests.
Beaded Wedding Shoes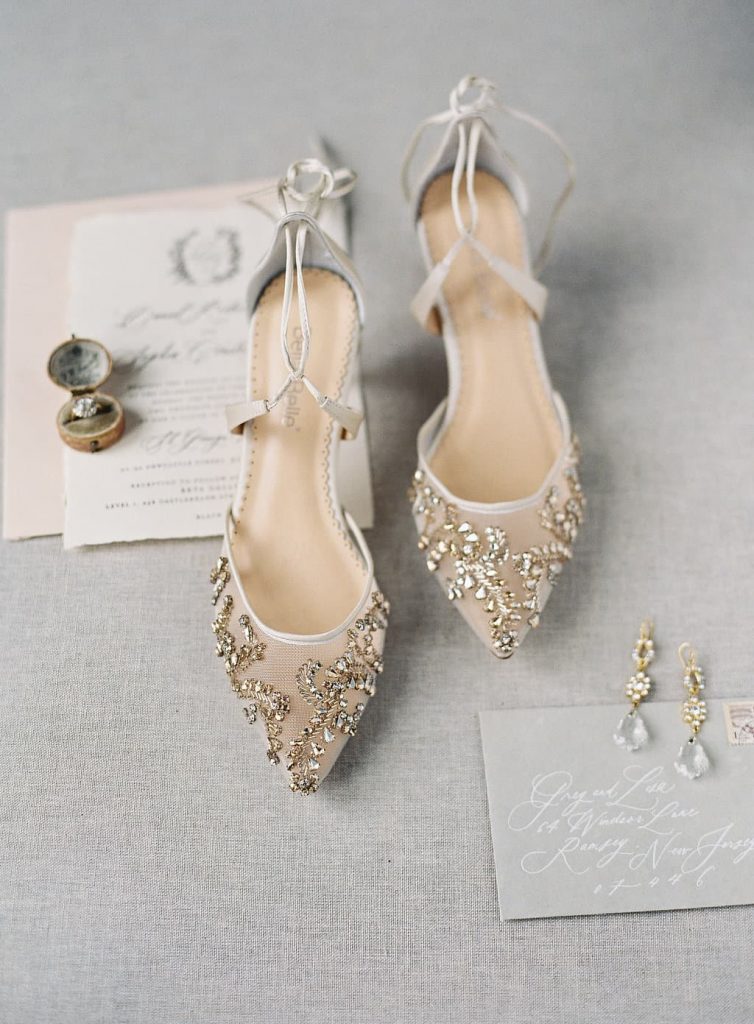 A somewhat more on-the-nose approach, beaded wedding shoes offer a show-stopping glam-rock vibe to level up your bridal look. This simple yet charming design is empowering and enthralling, all while providing just the right touch of femininity and refinement.
However, you should be careful not to over-embellish your shoes. The tiny studs can get caught in the fabric of your dress which will ultimately cause minimal tearing to the material. If you decide to go with the beaded version of wedding shoes, make sure they're well-placed to avoid inconveniences.
Strappy Wedding Shoes
If you want to add a bohemian twist to your appearance, strappy wedding shoes should do just the trick. The adjustable strap ensures that your ankle stays secured in place throughout the entire night, giving you the freedom to move around as you please.
In addition, this specific build puts less strain on your ankles. This minimises the risk of sore feet and muscle cramps, both of which may hinder your ability to move around to the beat.
Peep Toe Wedding Shoes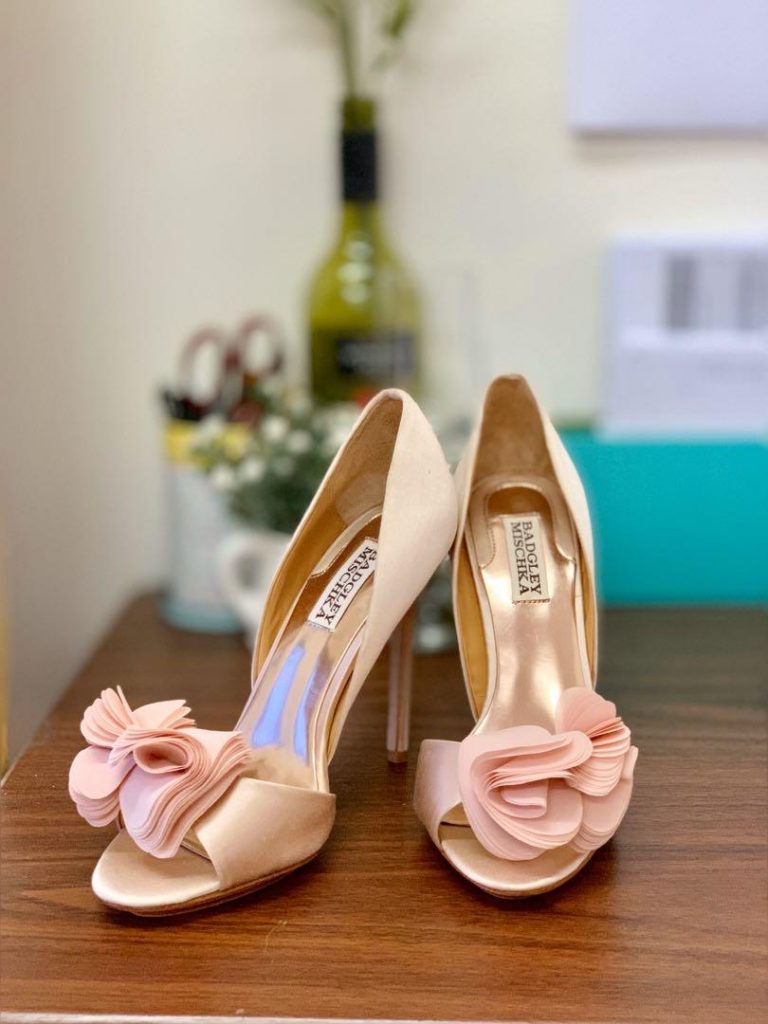 These types of shoes offer just a slight peek of your toes up front, giving you just enough room to show off your freshly-manicured nails. These are the ideal choice for those that want to look classy while avoiding the traditional pumps. The good thing here is that peep toe shoes are suitable for all foot shapes and sizes, bringing all of your best features to the fore.
Wide Fit Wedding Shoes
Lots of people find the A-shaped cut of regular heels rather uncomfortable. Sure they're wide enough at the back but as they move forward towards your toes, the fit begins to tighten on either side, resulting in a pointed tip at the front.
This isn't exactly the worst-case scenario ever to exist but it's quite the nuisance for multiple reasons. What if you want a bit more room to wiggle your toes? Having them pushed together for hours on end can't be a pleasant experience. And what about those people that have naturally wide feet? Wouldn't that cause actual physical pain for them?
Luckily, this is where wide fit wedding shoes swoop in to the rescue. They lack the signature triangular form of heels that's slapped in our faces as the standard these days but rather, they opt for a more subtle curve. In this way, you'll have enough room to at least position your toes in whatever manner feels comfortable to you, instead of having them cinched together at odd angles throughout your wedding. Always prioritise comfort over style, it's a literal life-saver.