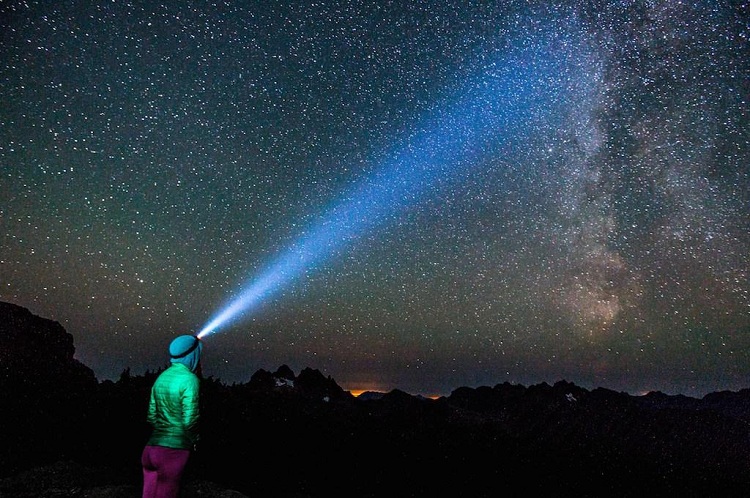 Three Popular Headlight Brands And Some Of Their Products
If you're someone who's frequently in need of a flashlight, be it for doing some work around the house, professionally or for the purpose of fun (camping, hiking, biking etc.), you're surely no stranger to running out of batteries exactly when Murphy wants it – when you need light the most. Thankfully, gone are the days of lugging extra batteries! By combining the torch and the battery into a single unit, rechargeable headlights provide an excellent option for a portable light source. Since there is a wide variety of customers, you can also find a wide variety of headlights ranging from small ones, designed to be used in case of an emergency, to larger ones that can literally replace work lights.
The choices specialized shops provide are bountiful in different features, so for the purpose of narrowing down the decision making process for you, we looked into what the three leading brands have to offer.
Fenix
This popular American brand offers different kinds of flashlights, headlights, lanterns and bike lights for both outdoor enthusiasts or professionals working in industrial sectors. Fenix is known for their high standard regarding performance and quality so it's no surprise their products are currently in such high demand. The rechargeable headlight Fenix HP25R 1000 Lumen for instance has turned into a true favorite on the market, especially for the play-it-safers, due to its unique and powerful features: peak beam distance of 187 meters, maximum brightness output of 1000 Lumen, dual CREE LEDs that allow both spotlighting and floodlighting, innovative dual switch interface controls and so much more. Another favorite Fenix on the market is the HL60R 950 Lumens and it's considered one of the greatest headlights for climbing high altitudes because it's designed with aluminum housing plus it's waterproof.
Nitecore
Another familiar name that offers top notch quality is Nitecore and their most buzz worthy products are chargers and flashlights. Their multi-purpose rechargeable headlight HC90 900 Lumen is a multi-color headlight with variable output and secondary RGB LEDs. One of the greatest features of this particular headlight is the extremely wide 100° beam angle and the integrated mirco usb port for recharging. The Nitecore HC60 1000 Lumen, on the other hand, is definitely the item every pro from an industrial sector would want to get their hands on. This powerful and extremely comfortable rechargeable headlight features the option for vertical rotation and advanced temperature regulation technology that stops the headlight from overheating. This headlight is also suitable for passionate hikers, campers and hunters.
Ferei
Last but not least – Ferei, the champion brand of all kinds of lights, from flashlights, bike lights, headlights, hunting lights etc. Their rechargeable headlights are without a doubt some of the world's most powerful, especially the HL50 1800 Lumen Dual XM-L2. This particular headlight is the ultimate outdoors lighting tool suitable for just about anything from camping, fishing, hunting or for professional use. Its maximum output of 1800 Lumens (among the highest on the market) and features that include low battery indication, durable glass with anti-reflective coating and a warranty of 3 years is what made this headlight become the favored choice among hikers and professionals. Other quality rechargeable headlights Ferei offers are the LED Lenser H14.2 1000 Lumen and the HL20 Li-ion LED.