Top Three Places to Go Diving in Australia
Australian waters are home to some of the most ecologically diverse and beautiful underwater environments on the planet. It's home to the only living thing visible from space on Earth, and is much bigger than the Great Wall of China – the Great Barrier Reef. However, that's not the only attractive diving spot Australians and people from all over the world can treat themselves to. In almost every Australian state, you'll find different exciting diving spots.
So pack all your diving equipment and explore some of the most exciting adventures and sights below the waters. Let's talk about the whats, whys and whens of some of the three most spectacular spites you will need diving equipment in Australia for.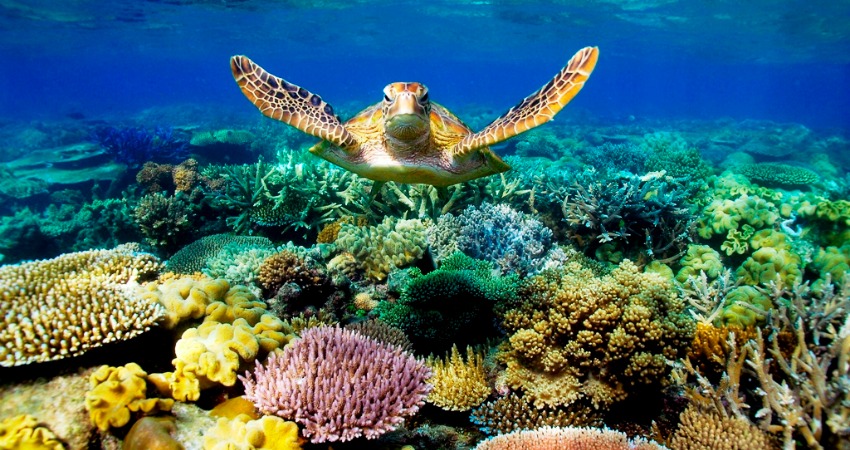 The Great Barrier Reef – Queensland
Just over a century ago, the SS Yongala sank about a hundred km offshore of Townsville in a vicious cyclone, and today this artificial reef is one of the world's bucket-list dives. The site attracts large sea life that rivals the far-flung and less accessible outer reefs in Queensland. Massive rays, big sharks potato cod and huge groupers – the Great Barrier Reef is a bustling marine life metropolis that is a sight to see. If you want to add humpback whales to your must-see list, go in the winter months. Even though the water is cooler at this time period, the visibility is far better.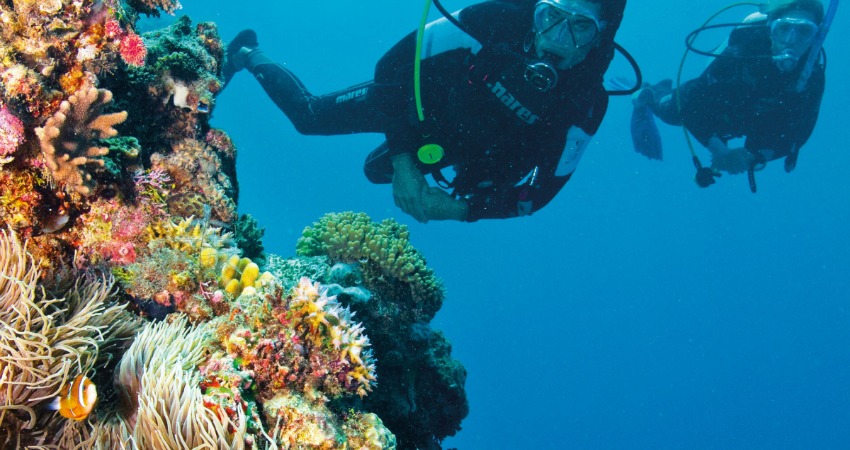 Kangaroo Island – South Australia
This little gem lies around 100 km southwest of Adelaide and is one of the few places where New Zealand fur seals and Australian sea lions can be found. But this island is also the place to see one of Australia's beauties – the leafy seadragon, which is the main draw. One of the best ways to find these enigmatic creatures is by enlisting for the help of local dive guides, which can also supply you with diving equipment in Australia. The ideal time to dive in these waters is between April and June.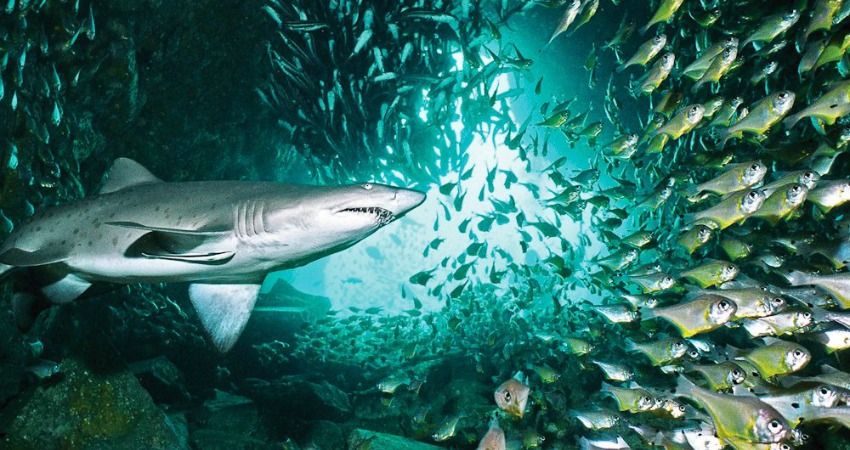 Fish Rock Cave – New South Wales
This site is located a couple of kilometers off Smoky Cape on the coast of New South Wales at South West Rocks. The 125 meter rock cave is Australia's only ocean cave and it's also an important habitat for the critically endangered grey nurse sharks. The grey nurse sharks gather at the cave in the number of hundreds, and there they mate, feed and give birth. But it's not only sharks you're going to find there, as they're accompanied by black rod, trumpetfish, bullseyes and many other fish species. April to November is the best time to visit, as there are also migrating humpbacks to be spotted.