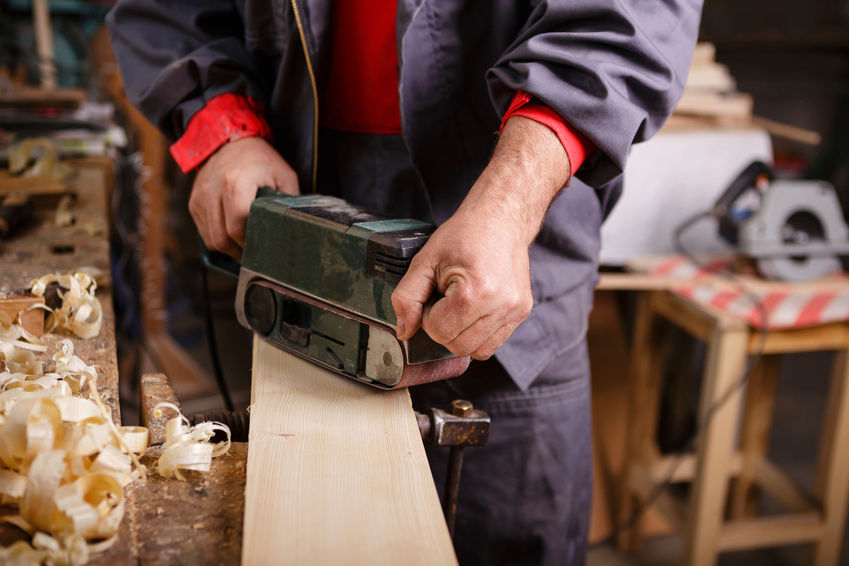 The Two Most Popular Sander Tools and How They Differ
Even the dullest and toughest chores can be done quickly and well when the right tools are at your disposal. Ask the average homeowners what their favourite DIY activities are, and chances are they won't mention sand wooding. But that doesn't come as a surprise – it is not more popular than doing your own dental work or scraping paint, but if you're an enthusiastic DIY-er, you simply can't avoid sanding wood.
There are different models of sander power tool available nowadays, and which one you decide to go for depends on the type of sanding you need to do. Electric powered sanders are the quickest, best and easiest way to sand wood. Simply put, they're the best way to make mundane tasks a little more pleasant. The most common and versatile types are belt sanders and orbital sanders.
Belt Sanders
When it comes to smoothening flat, large surfaces (especially rough ones), nothing beats the brute strength and high speed of the belt sander. This tool accepts sanding belts that are continuous loops of abrasive material that's fit over two cylindrical drums. The front drum spins freely, while the rear drum is driven by the motor. You can easily slip the belt onto the drums with the tension release lever. When smoothening flat boards, you should always sand parallel with the wood grain and keep the sander moving so you don't sand a depression and to also avoid scratches. Belt sanders come in four sizes, referring to the size of the belt they accept: The most popular model is the 3×18 inch one because it's easy to control and it's compact. Other sizes include 3×21 inch, 3×24 and 4×24 inch. Larger models are harder to control but are great for sanding large, flat surfaces.
Orbital Sanders
This type of a sander power tool is extremely lightweight and easy to control. In fact, you can operate it with just one hand. Better yet, it's really quiet and it's pretty much impossible to damage the work you're doing with it. On the other hand, these tools are not really useful in large-scale sanding operations, as they don't have the power and speed of belt sanders. Their main use is to make surfaces exceptionally smooth, round over sharp edges, and sand off hardened timber putty. They're often times called quarter-sheet sanders due to the fact that they accept ¼ of the sheet of a standard 9×11 inch sandpaper. The sandpaper is held by two spring-loaded clamps which hold it against the sander's square, flat pad.