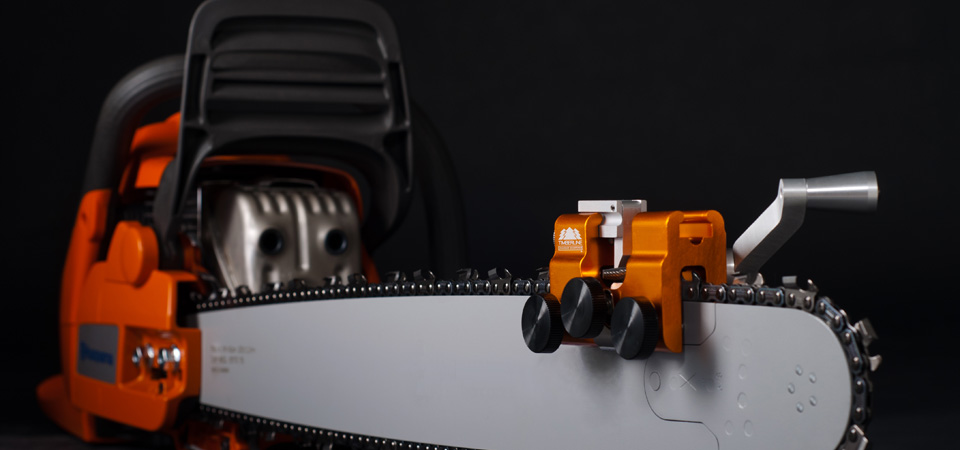 Types of Chainsaw Sharpeners and How to Choose the Right One
Cutting wood with a dull chainsaw is not only difficult, but makes your tool wear out quickly and leads to higher fuel consumption. To avoid damaging your equipment and make cutting wooden objects a lot more efficient, you should sharpen your chains regularly and correctly. For this you need a quality chainsaw sharpener or grinder that will keep your blade sharp, thus allowing your chainsaw to perform at its optimum cutting power.
There is a plethora of choices since chainsaw sharpeners vary in both design and method of operation. Most sharpeners are designed to be portable, so you can use them to easily file you blade anywhere, be it in your workshop or in the woods. There are also larger models that are often used in warehouses to enhance the cutting power of tools.
It's important to mention that some chainsaw grinders can be used with different types of saws, while other are designed to suit a specific saw model. That's why before you make your purchase, you need to learn more about the main features of chainsaw sharpeners and then choose one that best suits your type of chainsaw. The power source is probably the most important feature to consider when choosing a chainsaw sharpener. Most models operate on electricity, but there are also some that are powered by batteries.
You wouldn't want your sharpener to fail when you most needed, so durability is another feature to look out for. Make sure you chose one that is made from quality parts and can withstands the demanding job of cutting wood. Most grinders consist of an operation handle, grinding wheels, an electrical or battery powered motor, a pre-drilled surface for bench mounting and a chain stop that you can adjust to your liking. Depending on their sharpening ability and the power source they use chainsaw grinders can be divided into three main categories.
Manual Grinders
Simple to use and maintain, manual grinders come with a metal or plastic frame that keep the sharpener at the correct angle so it can properly file your chainsaw, without damaging its teeth. Most models are designed to be portable and lightweight so are ideal for working outdoors.
Electric Grinders
With their practical design and advanced features, the electrical grinder is the ideal tool for keeping your blades the teeth of chainsaw sharp and smooth at all times. The best thing about this type of sharpener is that it can be mounted to almost any kind of surface, plus it comes with large knobs and handles that make sharpening a lot easier.
Battery Powered Grinders
Just like the manual sharpener, the battery powered grinder is portable, easy to use and features various options that allow you to adjust its features to best suit your specific working conditions. One downside is the limited power source in the form of batteries, which makes this type of sharpener less efficient and accurate than its electrical counterpart.