Urban Gardening: The Future Looks Green
Isn't it amazing how this planet of ours provides for us and nurtures us despite getting more and more overpopulated? With about 7.4 billion of us earth-dwellers present today, it's not surprising sustainability is becoming more of an issue. City life certainly doesn't make it any easier, with green surfaces practically disappearing day after day at the account of more buildings rising up. Lucky for us, our population is nothing if not inventive and this of course relates to helping out our dear planet and ourselves by taking matters into our own hands. What I'm referring to is urban gardening, the green movement that's growing in popularity.
If you're not one of those people who love living in suburbia or the countryside, you probably live in an apartment in a neighbourhood crammed with buildings, like me. Unlike in the past when this meant forgetting about ever taking up gardening, nowadays the challenge isn't who becomes a gardener but who gets to come up with the ingenious ways of keeping the tiniest of thriving garden in the available space. Before I started, I wasn't aware of how easy it's become to create your own urban vegetable garden, with the help of all the specialised books, illustrations and tools.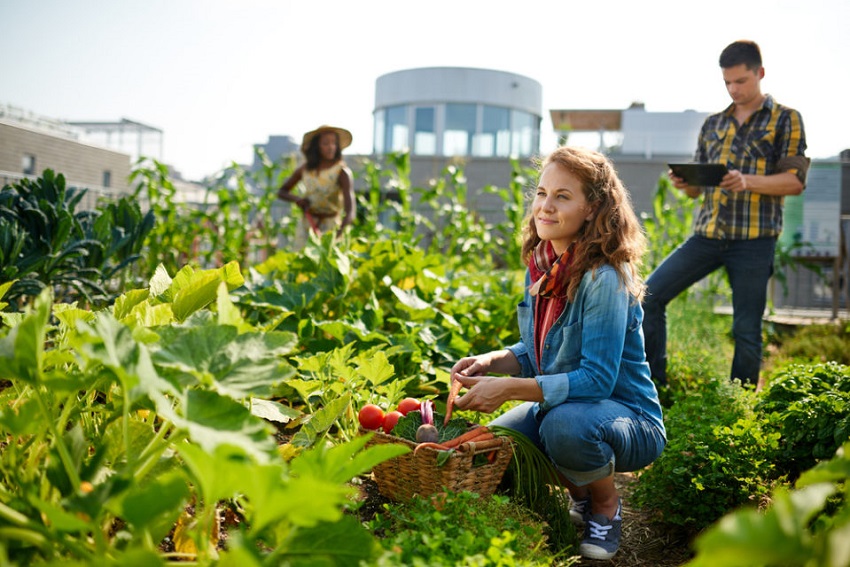 Organic fresh produce can be expensive, but not when you make your own. Just imagine having nutritious and savoury meals every day, knowing they don't contain any toxins. This is what taking good care of your well-being means. With the seed options available nowadays, you can have your urban vegetable garden that's based on the best, and by best I mean heirloom seeds. The great thing about them? You can find them online and have them delivered to your door so starting up your garden has never been easier. As we might guess from the name, heirloom seeds are those seeds that were gathered and handed down from generation to generation, and it's this preservation that makes them quality seeds.
The way to start is by planting herbs, then moving on to vegetables. It's important not to be afraid of killing off plants because when you get the right knowledge and learn how to tend to their needs, you'd only see your plants thrive. What I love about tiny gardens is the fact they can also be used as interior decorating elements. Cherry tomatoes certainly liven up my living room so I don't just get nutritious food but a vibrant living space as well. Urban gardening really makes me hopeful about the future as it all looks green.