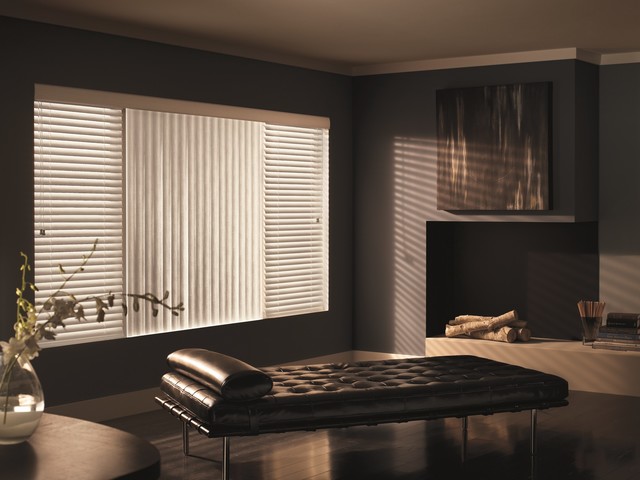 Window Treatments – Give This Home Element the Attention it Deserves
On the topic of home design, window treatments often take the back seat to wall paint, furniture, lighting, and hey, even décor. But if I got a dollar each time someone complained about their rushed choice of window covering, I'd be a rich woman. You see, even if a room is decorated perfectly, it will always become ruined by ugly and ill-fitting window treatments.
Window treatments not only frame your windows, but they also frame the whole room, becoming the backdrop to further build on. Many interior designers advice that dressing your windows is the second design project a new home should undergo, right after painting the walls. Not only does installing window coverings pre-furnishing make for less clean up, but it can also give you better perception about the room when coming up with your furniture setting.
Perhaps the reason why people avoid having to decide about window treatments, is the fact that the wide array of choice leaves them baffled. Curtains or blinds Australia homeowners are always torn between these opposites. This is because they seem to think that window treatments are a one model fits all and that all rooms should be dressed uniquely. But that doesn't have to be the case. Different rooms can benefit from different window treatments. For instance, rooms that demand privacy such as the bathroom and bedroom, can be shut of from the outside world with Venetian blinds. And since aluminium Venetians are moisture resistant, besides for the bathroom they also make a good solution for the kitchen.
The living room windows should be dressed according to the overall interior style. A fresh and airy interior would look great with vertical blinds made out of light fabrics or paper, while for traditional settings, there's no better choice than wooden shutters. If the room is small, avoid pleated fabrics and overwhelming volumes found in balloon shades or Austrian blinds that can suffocate the space. Try going for a charming and space efficient solution like honeycombs or cordless Venetians. On the other hand, large rooms overflowing with light can be kept cool with an efficient block-out solution like Roman blinds. My personal advice would be to steer away from curtains because they require regular trips to the dry cleaners, and are the worst for regulating light.
Colour is important in window treatments. Consider that the sun will pass through the curtains or blinds and the right choice of colour can create a spectacle in the room. What is the colour you want to be reflected? White is timeless and rarely disappoints. It's crispy fresh and complements every interior from modern, Scandinavian or Hamptons to vintage, rustic or French Provincial. But if you want to spice the room up, don't be afraid to go with a bold hue like blue or green, as long as it's tastefully done. One tip is to try to match the colour of the window treatment with at least one element in the room like am area rug or accent chair. Nobody wants a mess of colours.
Last but not least, consider that materials matter a lot. If you want the classic beauty of wood, there are many affordable basswood blinds Australia retailers offer. Basswood is also renowned for its rich glow, resistance to warping and durability. However, if wood is not your cup of tea, aluminium or PVC materials are both moisture resistant and easy to clean. Paper or fabric options, on the other hand, are prone to dust and damage if you have small children or pets for instance. All in all, suiting up your home with the right window solutions demands careful consideration and planning.