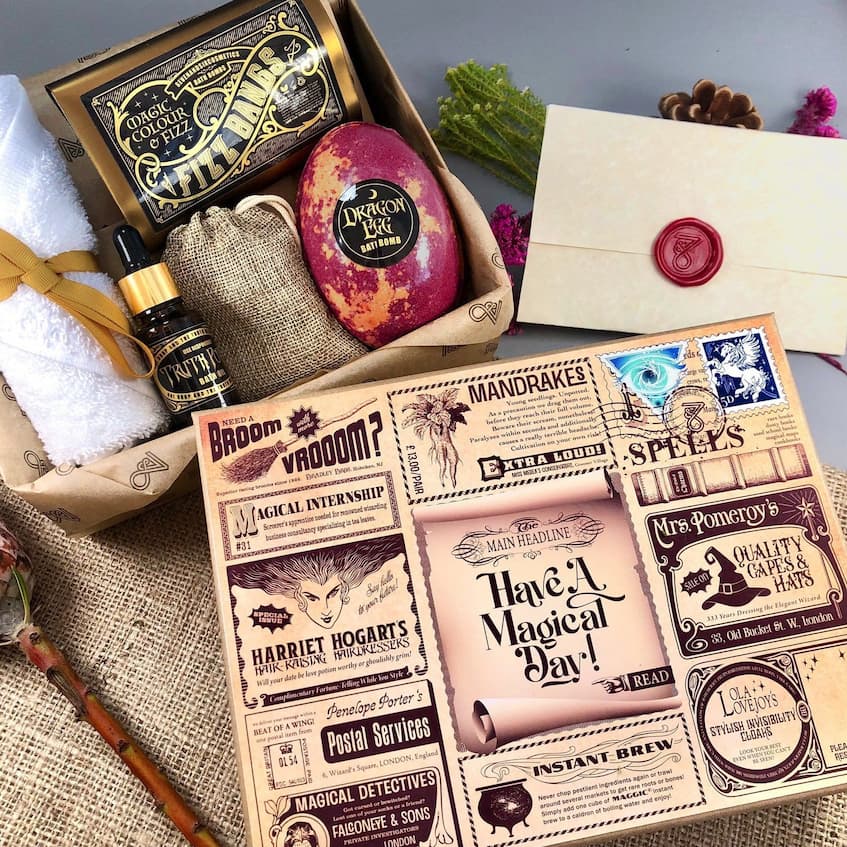 5 Harry Potter Gifts Any Potterhead Will Love
Don't we all have someone in our lives who is eagerly awaiting their Hogwarts acceptance letter? While it may not be possible to get them an actual ticket to the wizarding world, given its complete lack of existence, you can at least get them the next best thing: Harry Potter-themed presents that will make them feel like they're part of the magic.
What Do You Get Someone Who Likes Harry Potter?
If you consider the widespread appeal of this franchise, it's not surprising that people of all ages enjoy collecting memorabilia and themed items. Die-hard fans, or Potterheads, often go above and beyond to show their fandom, whether it's through costumes, tattoos, or homemade decorations.
But even the slightest Potter fan will appreciate a thoughtful gift inspired by the books and movies. Here are five creative ideas to say 'I love you' to any Potterhead in your life.
Harry Potter Charms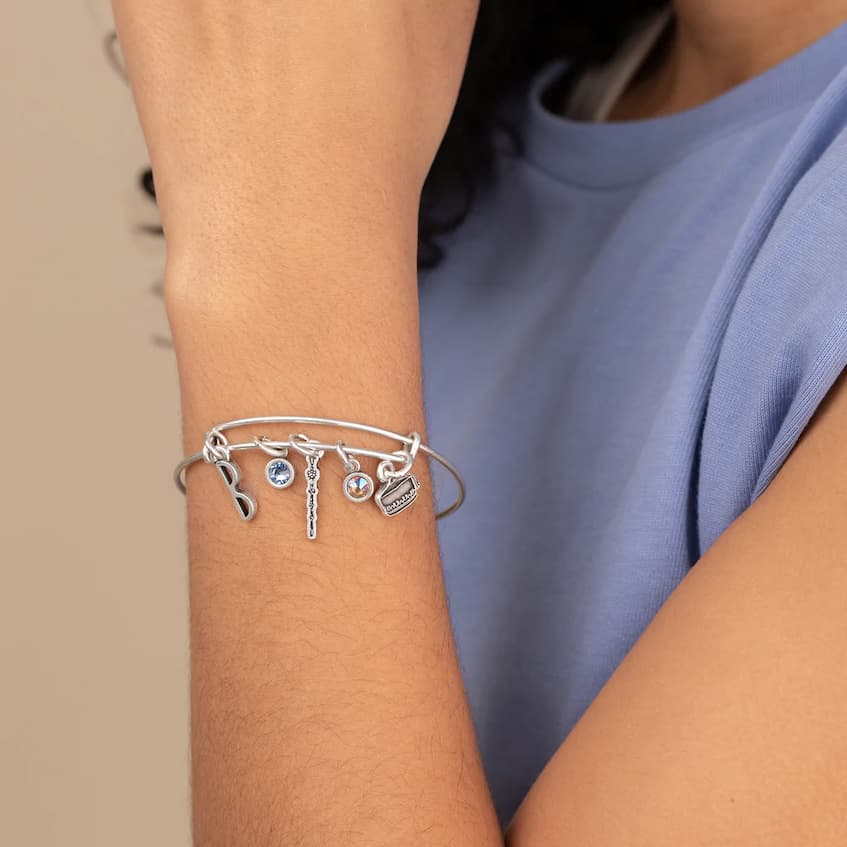 When people think of jewellery as a gift, they often think of classic rings, necklaces and earrings. And while those are more than accurate examples, giving out a custom piece of what they love will mean much more. When you decide to give someone a personalised gift, there is even a bigger pressure to get every detail right.
So if you're not sure what kind of jewellery a Potterhead would want, bracelets and neckline charms are great options for any occasion. With the famous Quidditch snitch, deathly hallows sign or the sorting hat, the assortment of Harry Potter charms would stack beautifully on a bracelet or a necklace.
Small but significant, these kinds of charms can easily be customised to anyone's taste. Even if you buy a single slider charm, you can add many more additions to the bracelets to your heart's content. That means you won't have to scratch your head for gift ideas every time a birthday or the holidays roll around.
All you have to do is figure out what sort of charm you gave them last year. And if you're trying to gift them a complete bracelet, you can find a set of three and four-bead charms featuring famous characters and recognizable things from the Harry Potter stories.
Potterhead Mugs
Personalised mugs are one of the best presents to give someone with the added benefit of being both functional and inexpensive. Everyone prefers custom gifts, and there's always a place in someone's life for a personalized cup. Giving a mug as a present sends a specific message to someone that they are loved and cared for, and it doesn't get more personal than that.
Mugs are appropriate gifts for loved ones, acquaintances, friends, and family. They're appropriate for the majority of age groups, and all the different occasions out there. So sending a fellow potter fan a personalized coffee mug definitely makes a lot of sense.
You can even find the cauldron mug used in Potions lessons at Hogwarts. This high-quality mug is a great way to drink tea, coffee, hot chocolate, or even butterbeer, and can also be used to make Polyjuice or Felix Felicis.
Harry Potter Book Set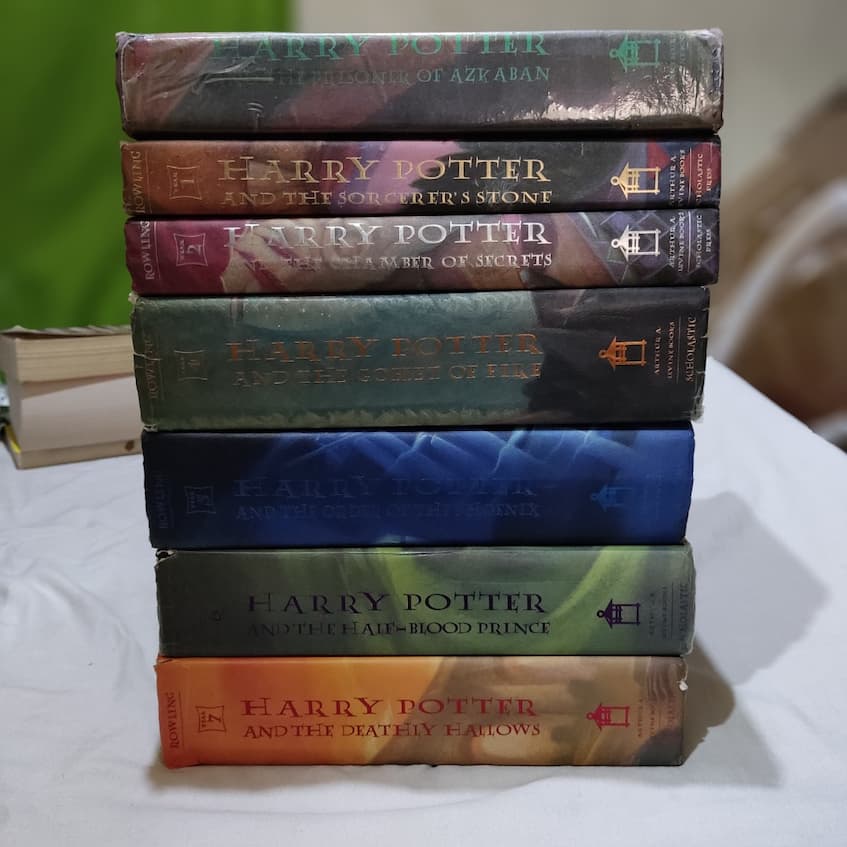 Despite the fact that J.K. Rowling's Harry Potter book series debuted in 1996, her works have maintained their value quite well. From the whole series of novels worth reading to the special edition, hard box sets of each Hogwarts House replete with thrilling feature pieces, quizzes, and fascinating information files, buying a Harry Potter book set is a great present for any Potter fan.
The original Harry Potter novels, which were published from the late 1990s until 2007, are still available for online purchase. Many scenes and characters have been abridged or trimmed, and some crucial parts in the tale have been left out entirely. So gifting someone a Harry Potter book set would be an excellent way for them to read J.K.Rowling's original narratives, as they tell the complete Harry Potter story from start to finish.
Wizard's Chess Set
Chess is a game that dates back to the early ages, and its history is convoluted and full of defeats and successes, but its evolution, relatability to real life, and unlimited gameplays have led to this game being a vital sport and even a lifestyle for some.
Aside from the book and movie-themed sets, the classic game of chess is a thought-provoking and challenging activity. The game requires critical thinking, problem-solving skills and strategic planning, which is why it's a powerful tool for boosting mental alertness and concentration.
Hogwarts Jigsaw Puzzle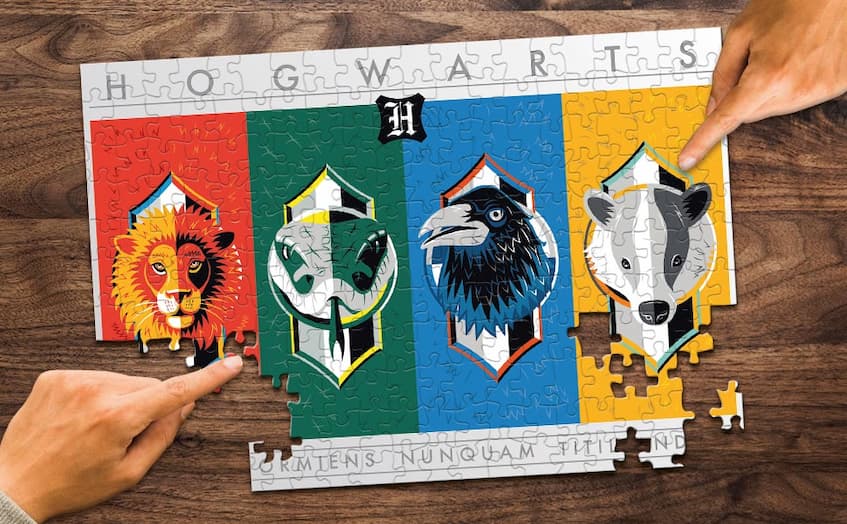 Speaking of mental alertness and concentration, jigsaw puzzles are another great way to sharpen those skills. A perfect rainy day activity, these puzzles can be done solo or with family and friends.
Jigsaw puzzles and memory games have a significant influence on the brain, which can increase memory, problem-solving abilities, and stress reduction. Working on puzzles can also limit your kids' screen time, which is essential in today's high-tech environment.
Completing a very own bespoke puzzle loaded with the best scenes from your favourite harry potter movie will bring your family and friends together. You can find great harry potter inspired jigsaw puzzles from extensive collections online and even find amusing memory games, which can be fully customised and make excellent gifts for adults and kids of all ages.