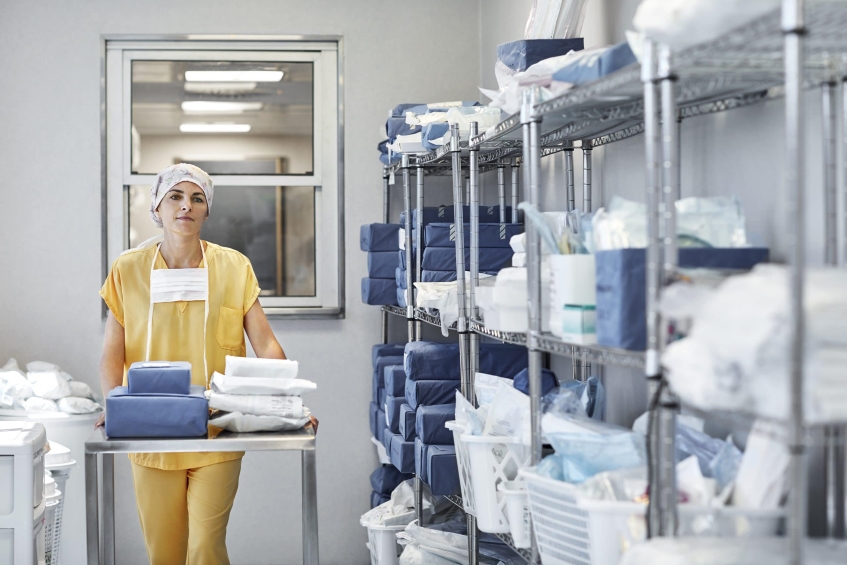 5 Must-Have Medical Supplies Every Hospital Needs
With the 21st century's technology developing with the speed of light, the health care industry became far beyond what they were throughout history. In fact, this industry is never an exception when it comes to inventions and innovations, as we're all witnesses of the modern and advanced equipment used in nowadays' hospitals.
However, using the vast of modern equipment imposes the need of using modern hospital supplies to ease the healthcare employees' jobs and add on patients' satisfaction. This is why I made a list of a couple of medical supplies every hospital must own.
Sanitizing Stations
Stations for sanitizing hands were a must-have hospital supply even before the COVID-19 era. However, as we're all witnessing the rise of this 21st century's disease, the demand for sanitizing stations has truly skyrocketed.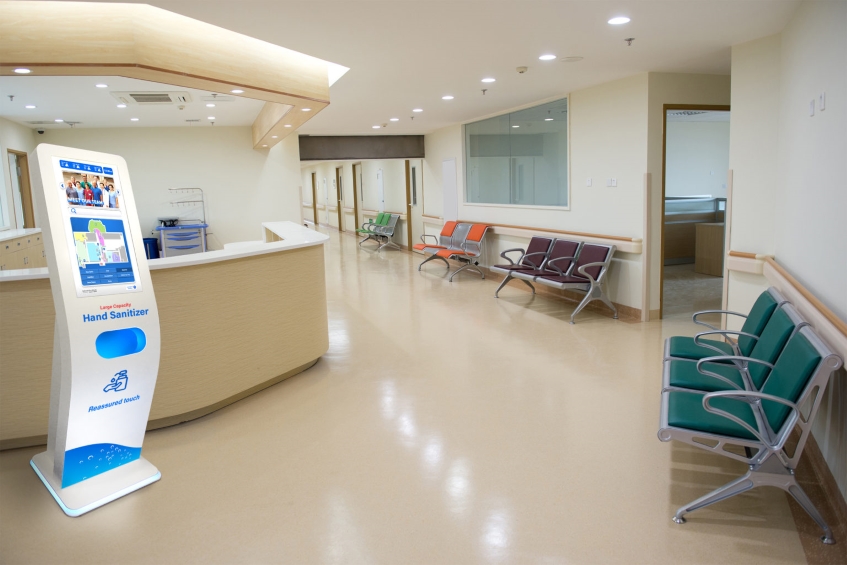 So, the next time you decide to explore hospital supplies for your health providing business, make sure you provide a couple of hand sanitizing stations for both, your staff and your patients. And not these stations should be always available for everyone and in multiple spaces of every hospital- from hallways to patient rooms, toilets and offices, but they will also keep any hospital's reputation of high-sanitary and COVID-19 free space.
Floor Sweeping Machines
Talking about hospitals being clean and sanitary spaces, one can't be imagined without specialized medical equipment for cleaning. And since the right way to start cleaning up big facilities such as hospitals is from the bottom, floor-sweeping machines are the ultimate piece of equipment to get the floor ready for disinfection.
In fact, these machines feature rollers and brushes that are picking up all the waste once it's being pushed along. Not only is this a way faster and easier method than manually picking waste, but it can also contribute to maintaining the image of a clean hospital and sanitary space for your staff and patients.
Trolleys and Carts
Easing your staff's job being mentioned, not a hospital can operate without service lifts and convenient trolleys and carts for easy mobilization. In fact, trolleys should be available for every hospital employee, as they come in very handy when performing a bunch of different daily tasks- from transporting dirty sheets and beddings to the laundry room to carrying food and medications for patients.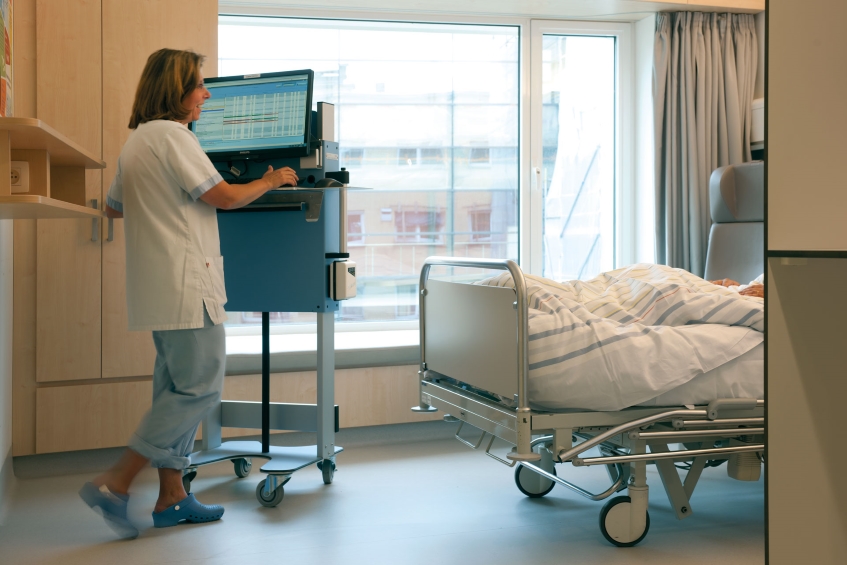 But truth be told, not all the trolleys on the market will be equally convenient for health providers' daily tasks, as some of them are more convenient than others. For instance, models featuring guard rails are always a good idea, as they'll prevent the items from falling out when the trolley is being pushed around.
On the other hand, some trolleys come with drawers and storage space which makes them very convenient for keeping medicines and other disposable materials required for taking care of patients. These trolleys are typically made of stainless steel as the most sanitary material for medical application and come with convenient lock systems. Not only does this make them the perfect fit for every room, but they also free the staff from carrying other equipment and supplies along when taking care of patients. As a bonus, service carts and trolleys usually feature convenient brakes, which allows the staff to keep them in place wherever they need assistance.
Finally, trolleys and carts for medical facilities are way more advanced than just the simple models for carrying laundry and food to patients' rooms. Mobile computer carts are a must-have supply for every modern hospital, as it opens a wide range of opportunities for healthcare providers- from being able to shift these carts wherever you need them to successfully "dodging" the annoying pain in your knees of constant sit-stand transitions.
Cabinets
Cabinets and crates are something not a business in the various industries can be imagined without. Hospitals aren't an exception at all, as these cabinets are needed for both, employees and patients. More specifically, cabinet lockers are required for every patient and staff room for keeping personal belongings as well as for offices for conveniently sorting and keeping different files and documents.
On the other hand, cabinets also come with a bunch of convenient features such as locking systems and brakes which makes them suitable to be carried around. In other words, these cabinets are ideal for storing different medications and flammable or corrosive materials safely and out of touch. Not only are they very practical, but medical cabinets save a lot of space while being spacious themselves.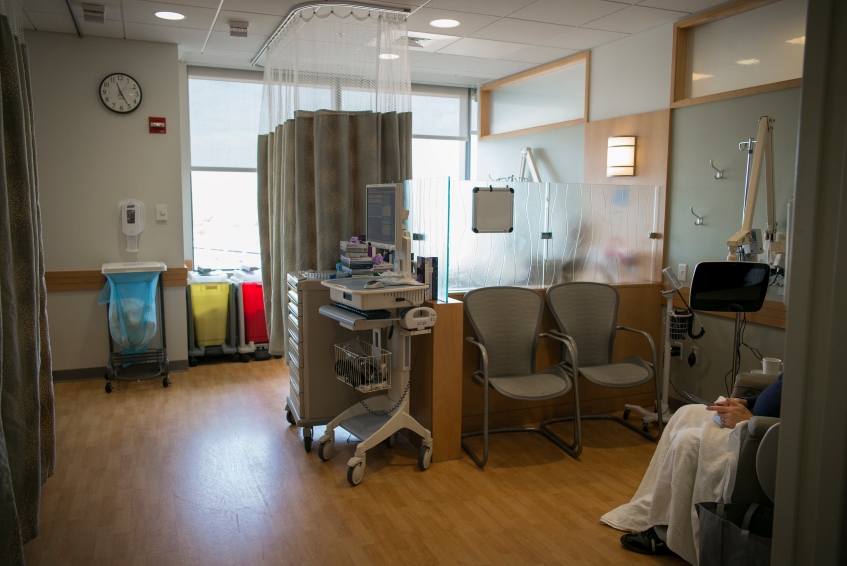 Medical Bins
Last, but not least, medical staff should always be provided with medical waste containers so they can conveniently dispose of waste and remove it from the facility on daily basis. These plastic containers are specifically designed and adjusted to healthcare providers' needs, and this is why they're classified in a couple of categories- from the ones intended for conveniently getting disposed of non-contaminated and non-biohazard equipment to the ones intended for drugs not appropriate for humans and animals and different radioactive pathological waste.
Except for being adjusted for different types of waste, medical bins are also designed with a bunch of different convenient features- tilt-to-roll ratios for pushing without falling, casters for easy maneuverability, leak-free designs, lockable lids and robust wheels.
On top of that, medical bins also come with features for easy recognition. For instance, some of them come in different colours for incorporating colour codes- green for recyclable materials and red for hazardous waste. On the other hand, there're also hot-stamped designs featuring long-lasting graphics that are great for branding as well as for clearly highlighting the material in each container.
Medical bins aren't only intended for easing medical staff's job, but they're mandatory and regulatory required. Hence, a health providing facility should always be provided with models that are easy to use and save time.
Now that you found out about a couple of simple supplies that might seem small but are of great use for medical facilities, it's time to visit your favourite medical supply store and choose the right ones for your large healthcare business or small medical office.