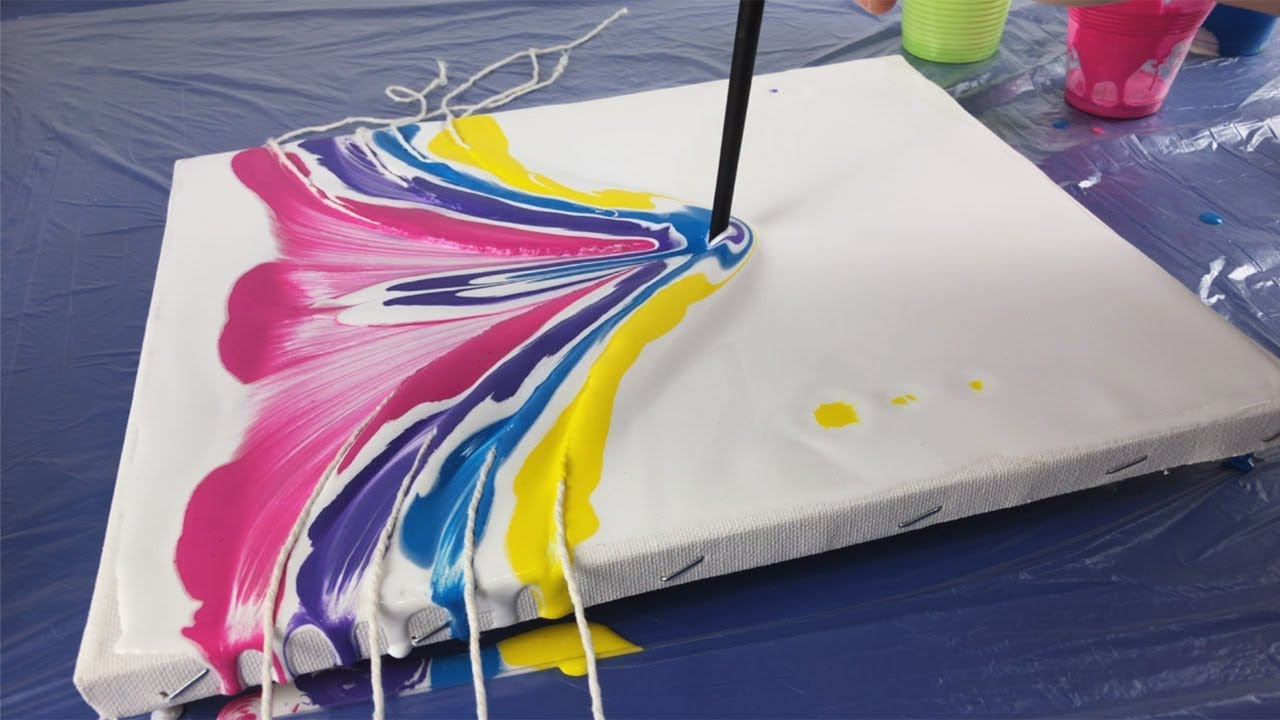 Beginners' Guide to Acrylic Pouring Technique
Are you on the precipice of your artistic journey? Do you want to hone your drawing or painting skills? It's no secret that if you want to turn your passion into actual works of art, you need proper art supplies and a good technique.
Speaking of techniques, one of the easiest and most convenient ways to create an artwork is by simply pouring the paint on paper or canvas and seeing where that takes you. Imagine turning a regular blank sheet of paper into a beautiful and colourful abstract painting without even having to pick up a brush or spend long hours in front of an easel. What a bargain, right?
What Is Acrylic Pouring?

This is definitely one of the most beginner-friendly painting techniques out there since it doesn't require any prior knowledge or experience in the field. Essentially, acrylic pouring involves mixing a range of different acrylic pouring paint styles with a pouring medium and then pouring it onto the surface. This can produce one-of-a-kind works of art or simply be used as a base for other projects.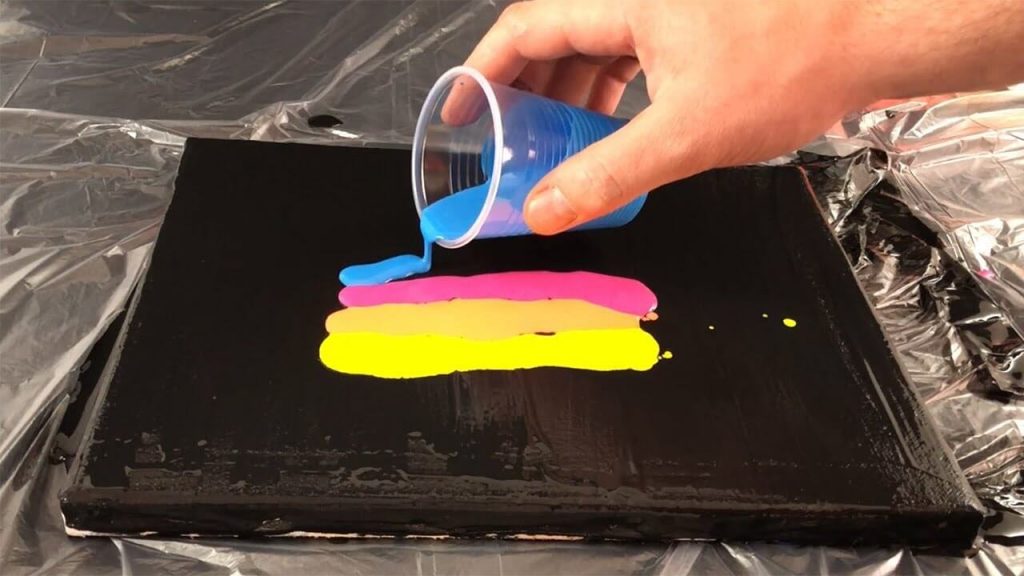 The best part about using this method is that there are no rules. You can let your creativity flow and experiment with different colours, angles, and techniques until you find a style that works for you.
Unlike regular paintings, pouring art doesn't have to be perfect or precise. In fact, the imperfections and irregularities are what give these artworks character and charm. They normally have a smooth and glossy finish, due to the pouring medium, which can also add a three-dimensional effect.
What Types of Paint Can You Use?

As you might be guessing by now, for this painting technique you'll need varied sorts of acrylic pouring paint in as many colours as you want. The colours you choose are completely up to you, and it should mainly depend on the art piece you want to create.
But there's one thing that's important to keep in mind – the consistency of the paint itself. Don't try to use regular paint, thinking that it will work the same. Acrylic fluid paint is specifically made to be used for pouring, so it's important that you use the right type to avoid any mishaps.
Soft Body Acrylic Paints

The first type is soft body acrylic pouring paints, which have a high pigment load and a creamy consistency. These particular features make them perfect for pouring since they flow easily and evenly.
Another advantage of using soft body paints is that they tend to be less expensive than other types of pouring paint, so they're perfect if you're just starting out and are on a budget. Getting the hang of pouring can be messy and you might not always get the results you're hoping for, so it's better to start with cheaper paints until you get a feel for the process.
Heavy Body Acrylic Paints

This next type is a bit different from soft body paints, mainly because of the thicker consistency, hence the name. But despite their viscosity, these paints are still easy to work with and provide great results.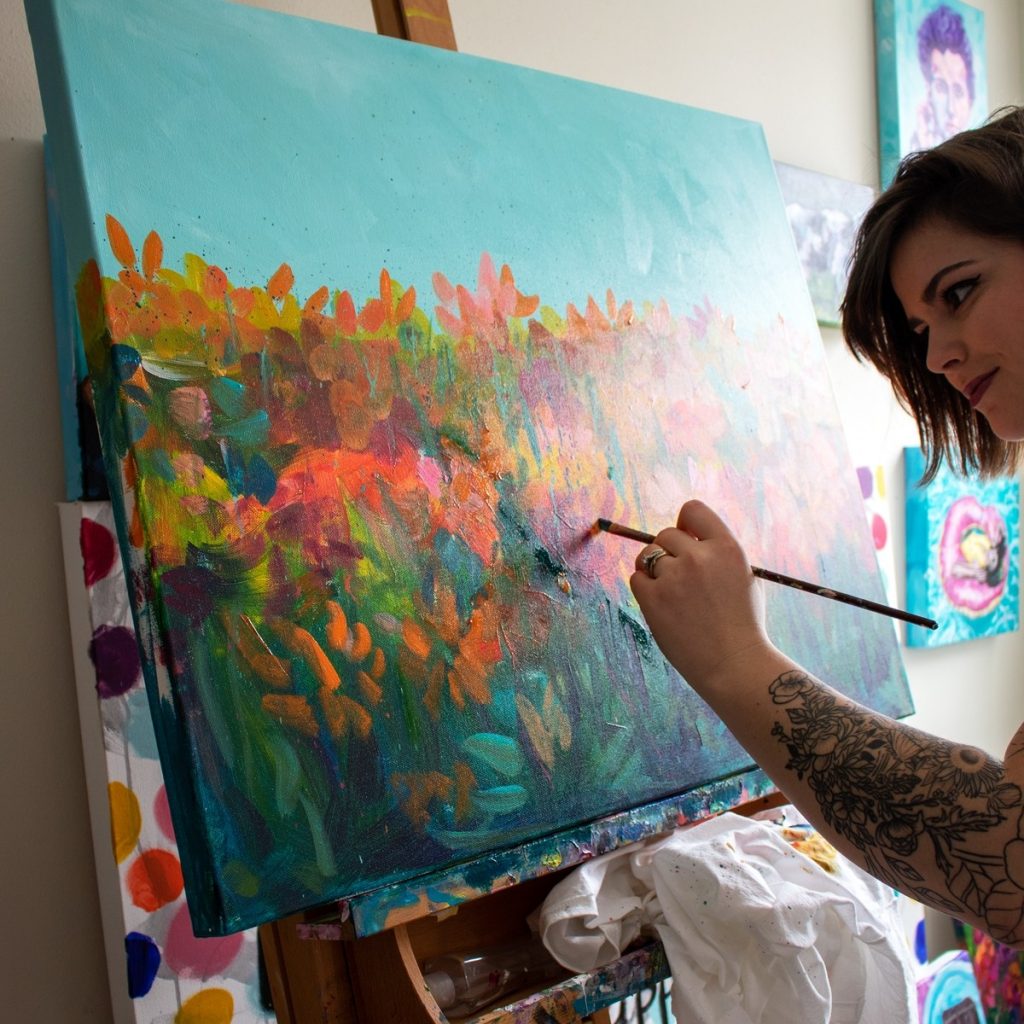 Heavy body paints have a high pigment load as well, which means that you can achieve vibrant and intense colours. They also tend to be more versatile when it comes to mixed media arts since they can be used for a variety of techniques.
Student-Grade Acrylic Paints

This one's pretty self-explanatory – it's the type of paint that's normally used by students in art school. It has a lower pigment load than soft and heavy body paints, which makes it less expensive.
Even though it's not as pigmented, student-grade paint is still a good option, especially if you're just starting out. Its great advantage is that it comes in a bigger variety of colours, so you can experiment and find the perfect shades for your paintings.
What Other Accessories Do You Need?

Aside from the obvious paint and canvas, there are a few other things you'll need to get started with acrylic pouring.
Pouring Medium
This is a liquid substance that's added to the paint to make it easier to pour. It also helps to improve the overall flow and consistency, as well as increase its durability.
There are different types of pouring available, but the most common one is made with an acrylic polymer. You can also find mediums that are specifically designed for certain types of paint, so be sure to check the labels before making your purchase.
Mixing Cups and Bowls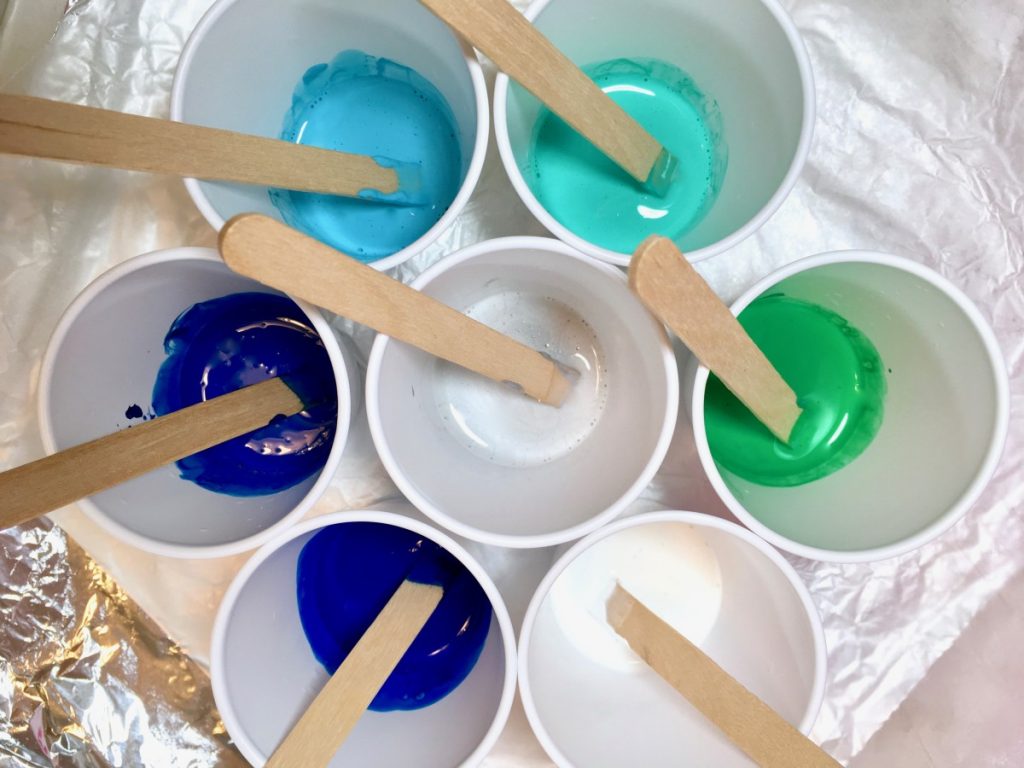 When mixing all the different colours together, it's important to use the right type of container. Plastic cups and bowls are the best option since they're cheap and disposable, though you can also use glass if that's your preference. Just be sure to use a different cup or bowl for each colour to avoid unwanted contact between the colours.
Stirring Sticks
Once the ingredients are all in the cup or bowl, you'll need something to mix them together. Wooden craft sticks are normally used for this purpose, but you can also use regular disposable plastic forks or spoons.
Funnels
Adding a funnel to your pouring setup is not strictly necessary, but it can come in handy, especially if you're working with small canvases. It will help you pour the paint more easily and evenly without making a mess.