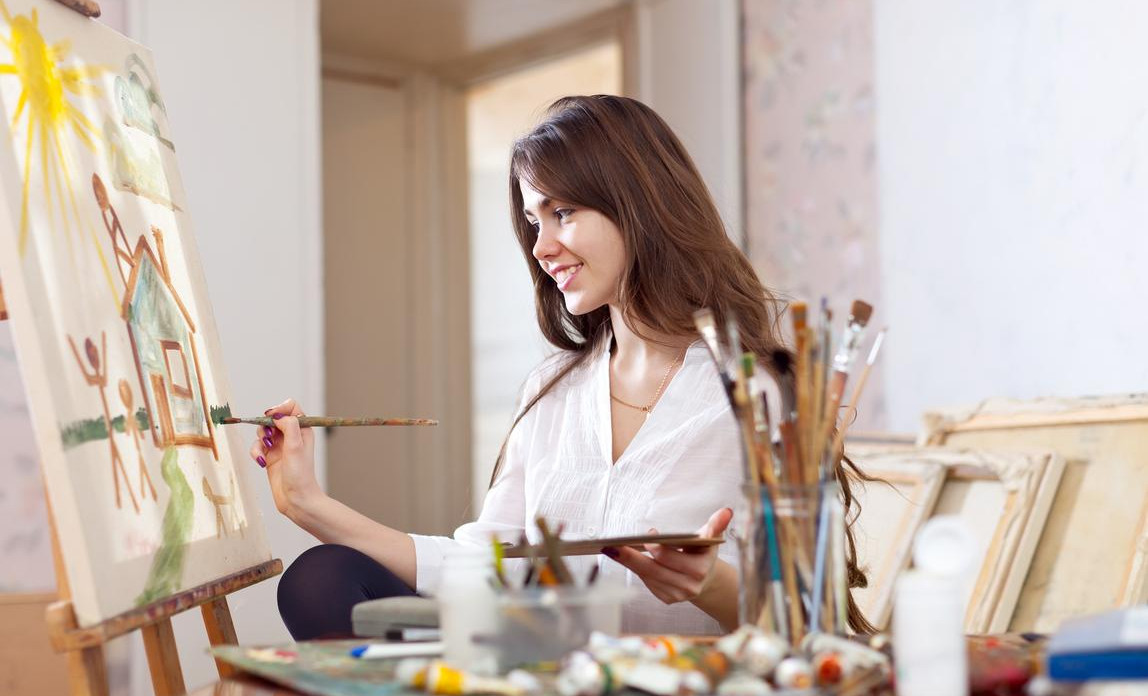 The Best Art Supplies for Beginner Painters
If you want to learn how to draw or paint and aren't sure what tools you'll need, go no further than this very simple list of materials for beginners, which includes ten items that every new artist should have. Although talent and a natural predisposition towards a particular hobby are the most significant qualities for an artist to possess, the quality and cost of the art supplies are also important.
Sketchbook
A sketchbook is a must-have for anyone beginning to draw. This should be the first item on your list, whether you want to take a drawing class or learn on your own. Drawing shapes, practising composition, shading, and other drawing techniques may all be done in a sketchbook.
A sketchbook is an ideal place to lay out a painting before working on other elements, even if painting is your primary interest. Furthermore, you should consider getting a drawing pad once you've mastered the principles of sketching. Drawing pads are made with heavier weight paper, which is better for trying out painting.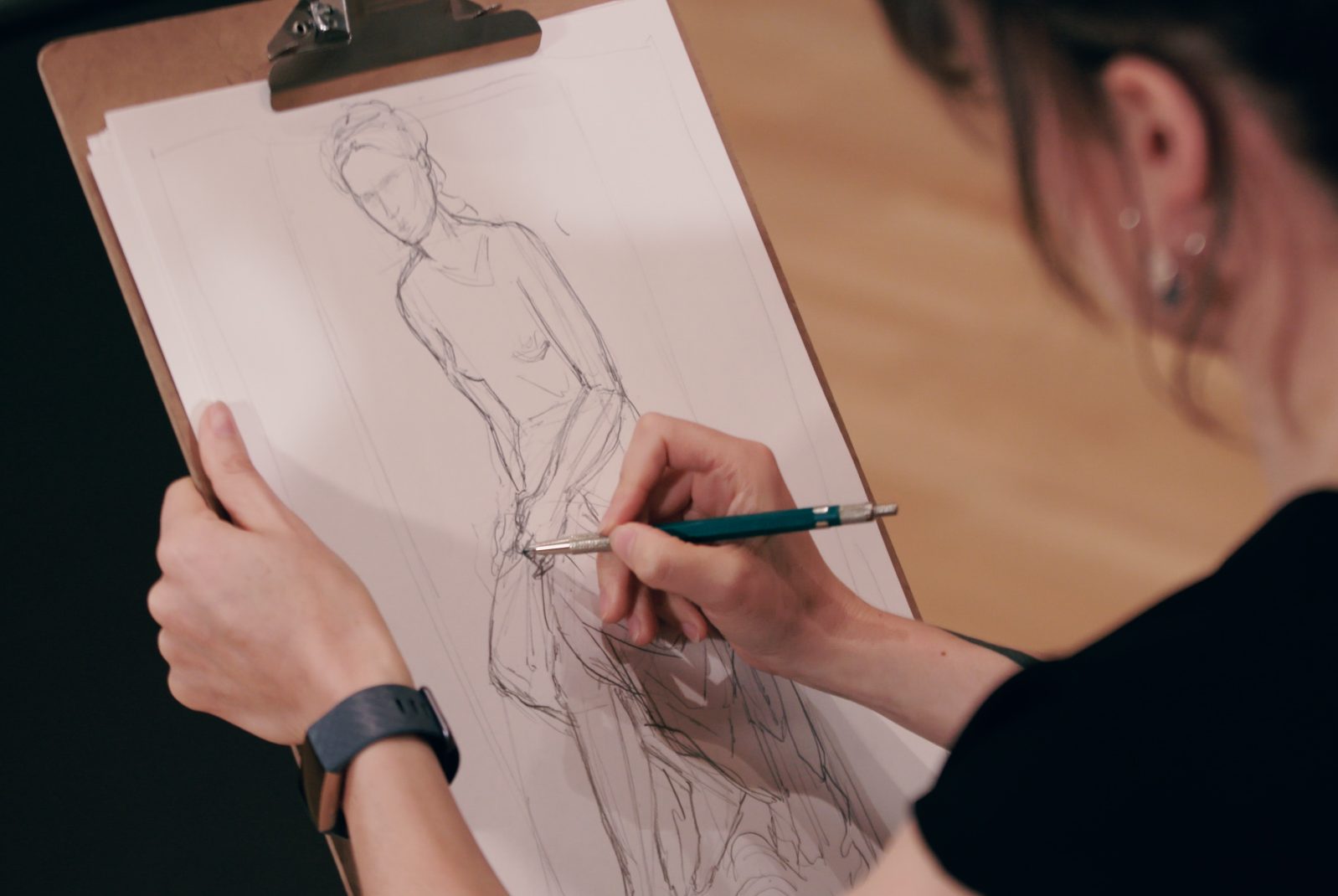 Sketching Pencils
Graphite sketching pencils may be used to create anything from simple sketches to complex artworks. They can be purchased with the rest of your supplies at your online art supply stores either separately or as a set. Beginners will benefit from sets because they include a variety of pencil kinds for drawing and shading. The 2H, HB, B, 2B, 4B, and 6B will make up the average six-pencil set where the H stands for harder pencils whereas B stands for softer. And the level of the graphite's hardness is represented by the numbers.
Drawing Pencils Sharpener
For your drawings, a pencil sharpener will keep your pencils sharp. Metal hand-held sharpeners are simple to operate and allow you to see the sharpened pencil tip. Over-sharpening and broken pencil tips can be avoided by doing so. For thicker pencils, a single sharpener with 8 mm and 10.5 mm holes (normal pencil size) or a double sharpener with 8 mm and 10.5 mm holes (double sharpener) would do.
Kneaded Eraser
For erasing pencil marks, a kneaded eraser is a must-have item. This unique pencil art eraser won't damage your paper or leave a residue. It may be shaped into many forms and used to erase big and smaller areas.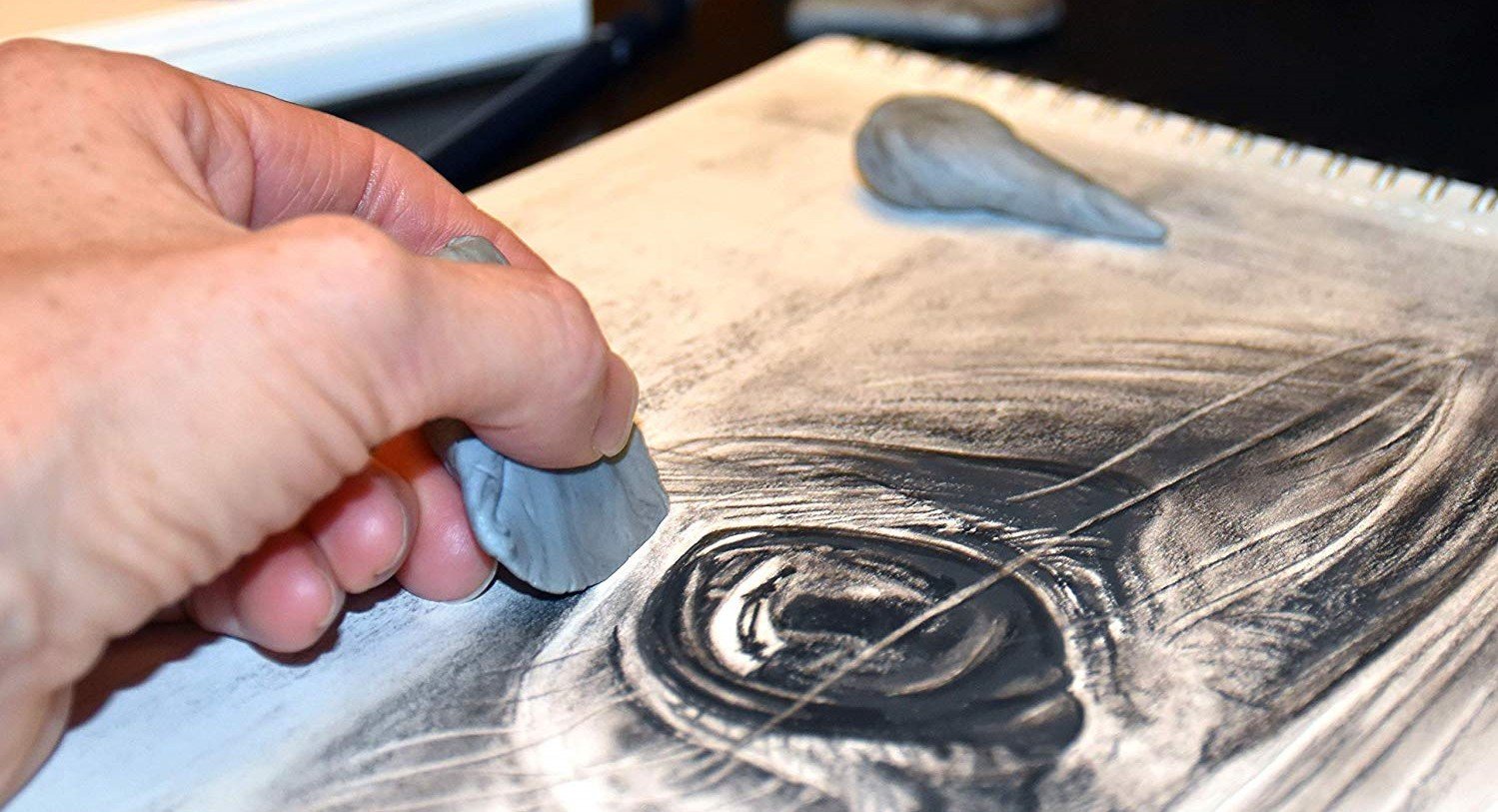 Ruler
When creating horizon lines, streets, structures, or anything else with straight lines, a ruler is a must-have tool. Choose stainless steel or anodized aluminium ruler with a length between 30 or 4cm. Cleanliness is not a problem with these rulers.
Paint Set (Watercolour or Acrylic)
Watercolour and acrylic paints are two of the most popular alternatives for beginners. Because they're both water-based, there's no need for paint thinners for painting or cleaning up. Beginners can learn the fundamentals of a painting by taking a class, reading books, watching videos, or following online tutorials.
Choose an eight to twelve-colour transparent watercolour pan set. Watercolour paints are classified as transparent, semi-opaque, or opaque. The ones with a sheer appearance are the most popular.
Painting Brushes
You'll need brushes once you've got your paints. There are several types to pick from your online art supply stores such as natural or synthetic bristle, long or short handle, and varied shapes and sizes. Choose a beginner's brush set for watercolours or acrylics to keep things basic while you learn to paint. Brushes for various painting methods should be included in the sets.
Watercolour and acrylics can be painted with both natural and synthetic bristle brushes. Brushes made of natural bristles display brush strokes, but synthetic bristles leave smooth lines. If you can't decide between the two, try them both and discover which one you like better for your style of expression.
Experiment with different options such as unique art markers which you can also find at your arts and crafts store as you keep working on developing your techniques.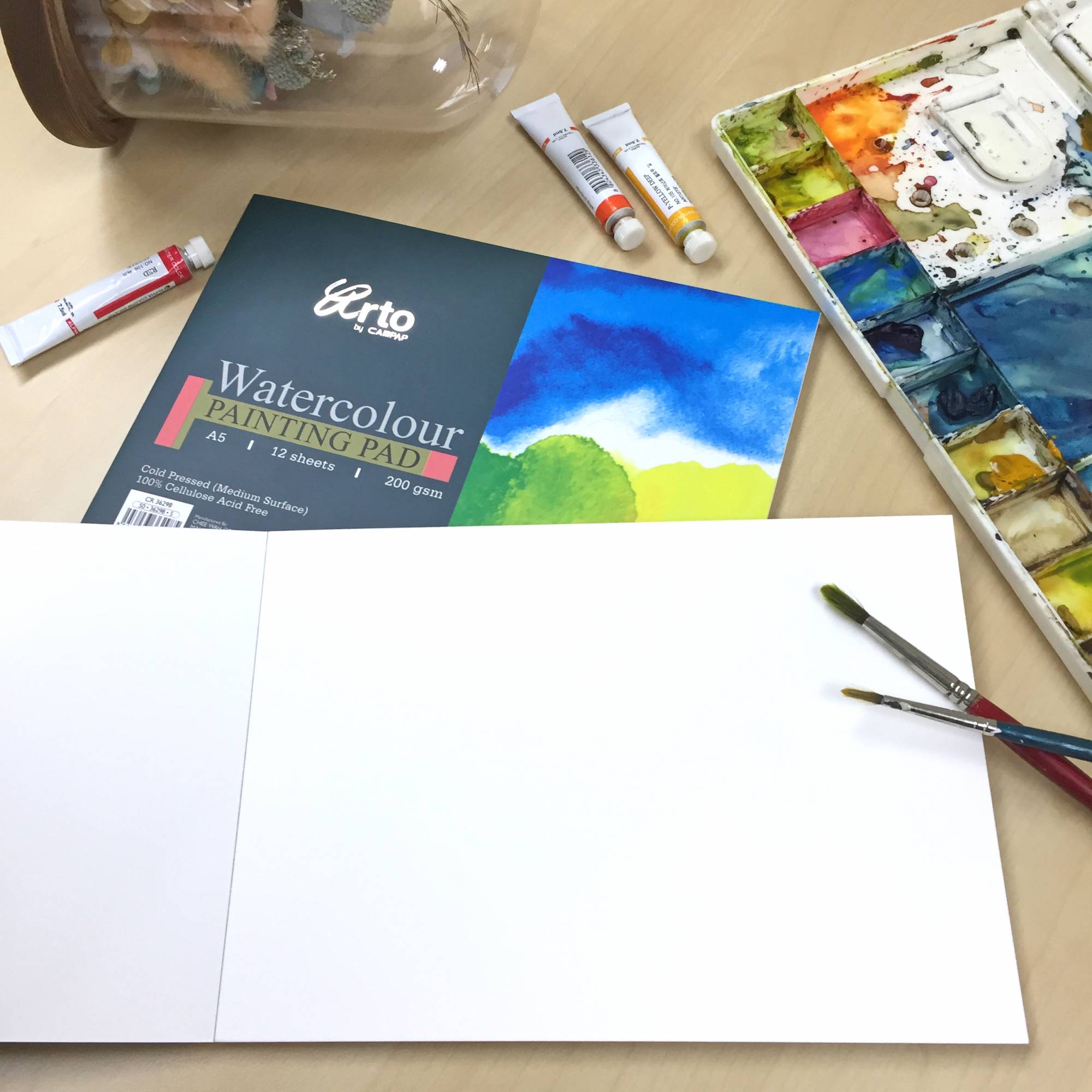 Colouring Pad
Painting with watercolours and acrylics can be done on a variety of surfaces, but pads are one of the easiest for a novice to learn so don't forget to add them on your list of art materials essentials.
Watercolour Paper Pad: Watercolour paper is thick enough to resist warping when wet. Look for a "cold-pressed" watercolour paper pad. The texture of the cold-pressed paper makes it simpler to paint on.
Canvas Pad: If you're just getting started with acrylic paints, a canvas pad is a great place to start. It comes with primed and ready-to-paint tear-out sheets.
Palette Paper Pad or Plastic Paint Palette
For combining colours or diluting them with water for painting, you'll need a paint palette. Watercolours and acrylics can both be used on plastic palettes. Another option for painting is a pad of disposable palette paper. It provides greater room for colour mixing and makes cleanup a little easier.
Stand for Art (Easel)
An easel is upright support with a 20° angle to the vertical for exhibiting and/or fixing something resting on it. Easels are typically used by painters to support a painting as they work on it, usually standing up, and to show finished paintings. You may also take it wherever you want and use it to create your artwork.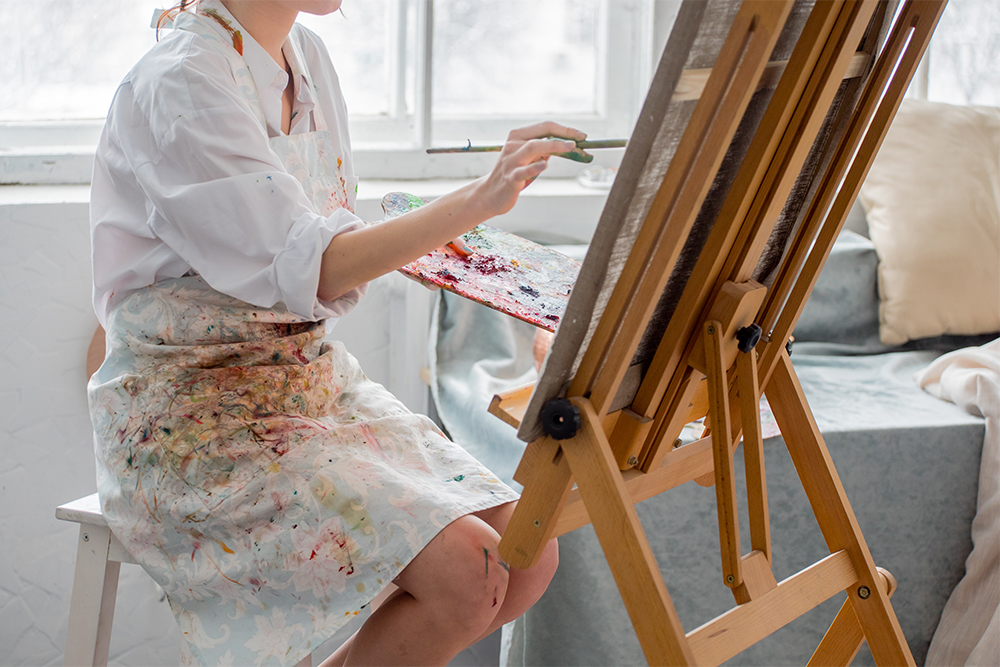 Colour Wheel
Another useful tool for beginning artists is a colour wheel. It goes over the fundamental colour theory and shows you how to blend them properly to make a new colour.