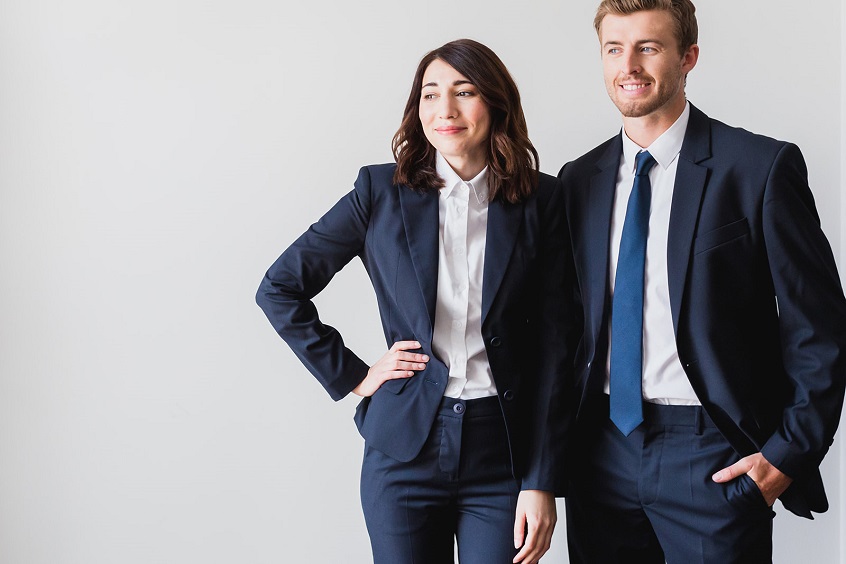 Corporate Uniforms to Always Look Professional
Being well-dressed for work is important because it shows your professional side and care for your appearance. Uniforms play an important role in the overall reputation of a company. People who work in restaurants, catering, hospitals, banks should wear clothes that can ease their jobs, decently represent the company and can keep them safe and protected.
Uniforms are necessary when establishing your company's brand, however, they have a plethora of other benefits. Uniforms make it easier to get ready for work as you'll always know what to wear without the risk of breaking the proper dress code for the job. There are several types of uniforms to choose from, here are the most common types.
Career Uniforms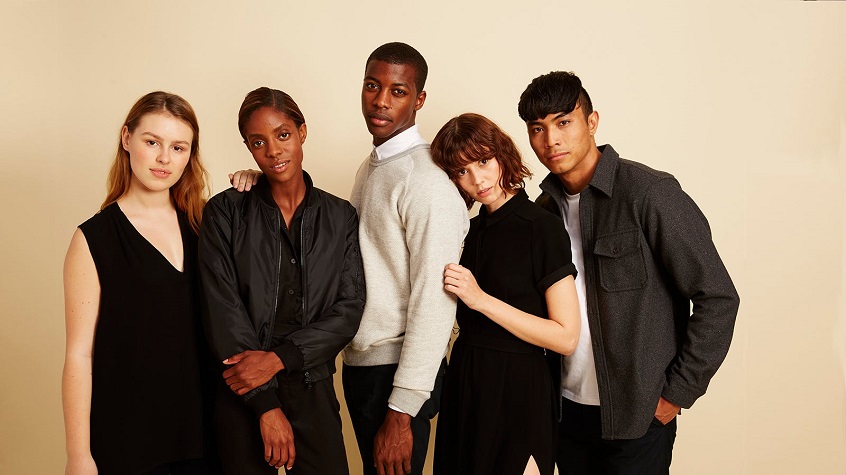 If you work in an office, you already know what career uniforms are. People usually wear Oxford button-down shirts in long and short sleeves, polo shirts, or even denim shirts. This style is comfortable and professional to wear for your office meetings with business partners, and even with clients. Classic trousers in dark colours such as black, grey, or navy blue are the most popular options for men. Women can also wear trousers in these colours, but they can also mix their uniform with a midi-length skirt.
Corporate Clothing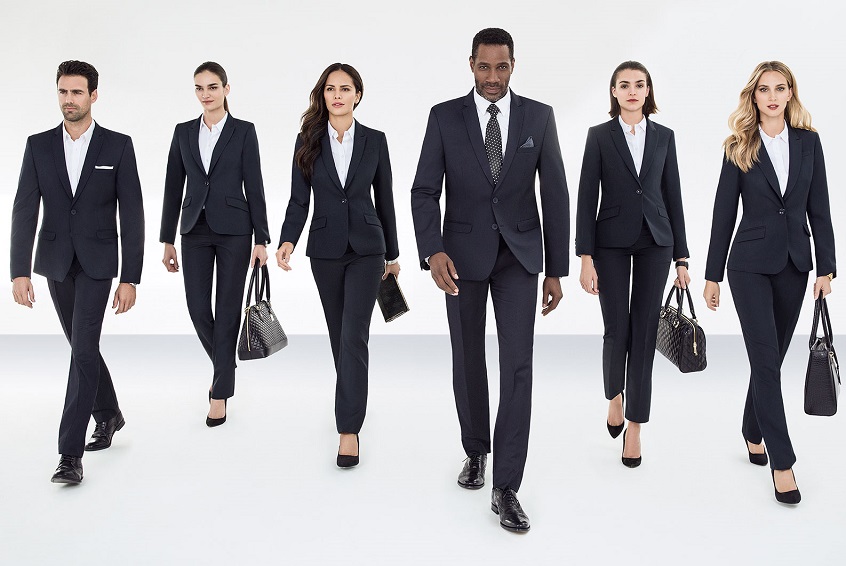 Corporate clothing includes a wide range of clothes such as corporate suits, business shirts, blouses, and skirts. Corporate business apparel should be properly fitting. These garments are often a variety of neutral hues including black, white, and navy, and the ensemble often features pops of colour in the form of accessories. Your team should be dressed smartly in a modern style for a corporate look, one that leaves the clients and customers with a feeling of confidence in your team's work. Besides leaving a positive impression on your clients, your team will feel more unified and confident in their power as well.
Business Uniforms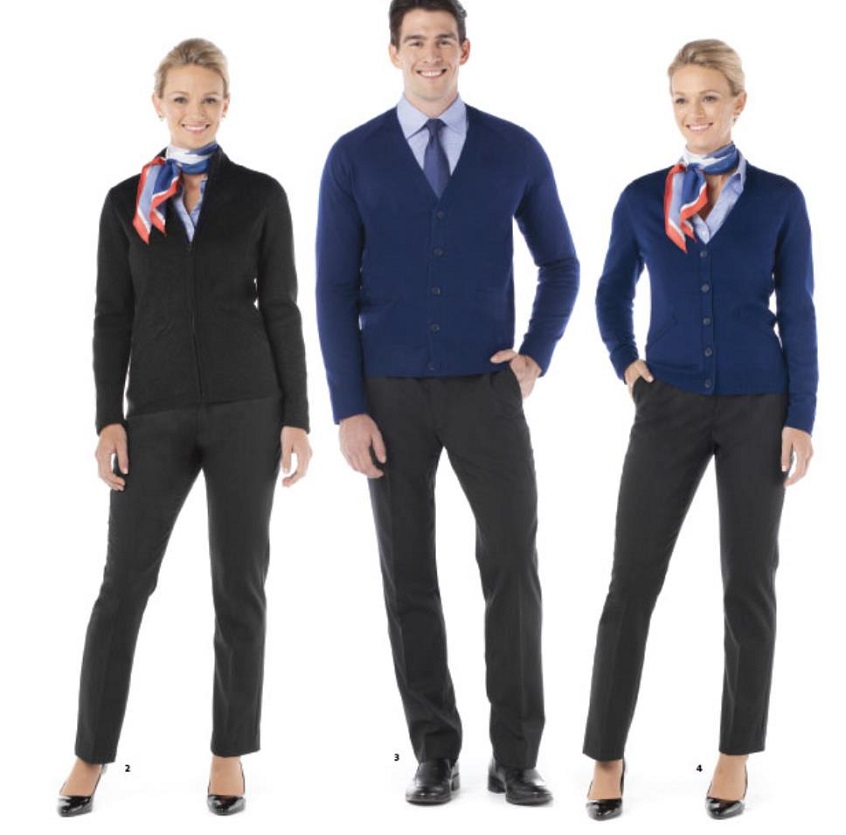 Every industry has a standard uniform. Besides healthcare and construction workers, people who work in catering, restaurants, even banks, wear suitable uniforms. It could be anything from an apron and trousers to a variety of shirts, white aprons for chefs, and so on. The major reason for this is because the uniform presents the employees as a professional and people can easily identify them.
Let's say you're in a restaurant or have hired a catering company to help you with your event. How else would you be able to tell who works there if these people don't have their business apparel? If you have a company, then you already know that clients recognizing your employees is crucial. And there is nothing better when they know which company your employees work for, just by their uniforms.
Corporate work clothes create a sense of belonging, which is crucial for building a strong team. The uniform should be suitable for the job that's performed on a daily basis. For instance, some companies want to have a logo designed on the uniform, or they seek business apparel in a suitable colour scheme. This can help clients identify these people easier, but, at the end of the day, the uniform shouldn't be seen solely as a spot for a free ad. Uniforms should help employees do their job better, easier, and safer. They should not restrict their movement in any way and should keep them comfortable while going about their workday.
Business Casual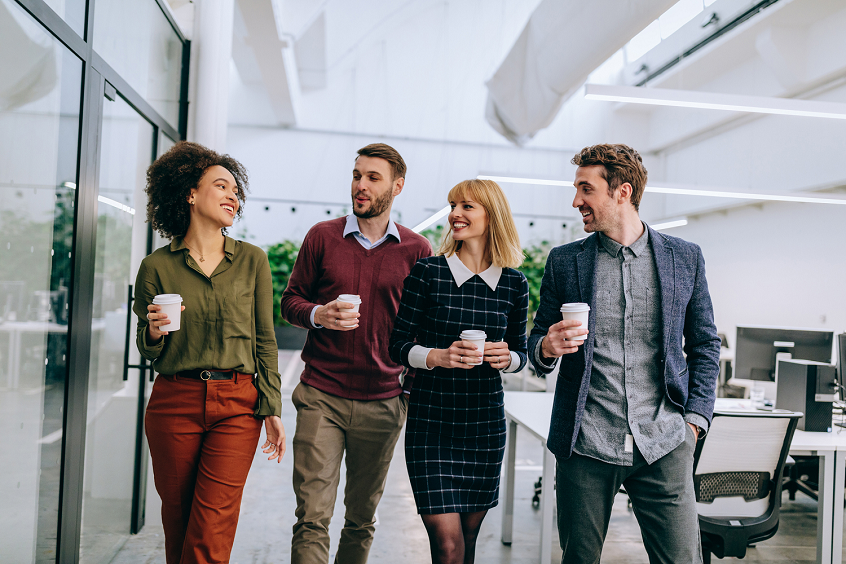 Business casual garments are suitable for people who work in offices where it's allowed to wear a bit more laid-back clothes. This means that they should still be well-dressed in gilets, jumpers, or fleeces. Men typically wear button-down shirts, dark shoes and socks as well as suitable trousers. Polo shirts even though may seem appealing and comfortable, aren't quite suitable for business casual. Jeans and shorts are out of the question just like athletic socks and sneakers.
Women should stick to skirts or dresses and trousers in colours such as black, grey, brown, forest green. Sweaters, jackets, blouses, and shirts are acceptable as well. Shoes should always be with closed toes. Hosiery is acceptable as well (but it would mainly depend on the pieces the lady is wearing).