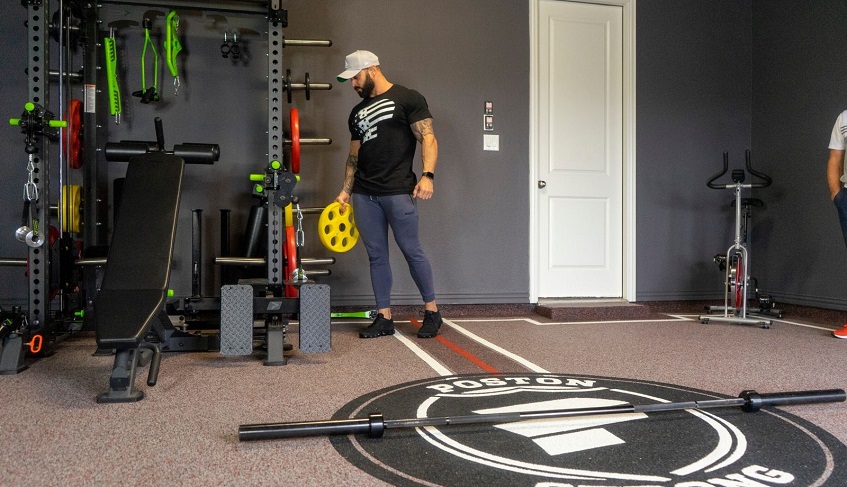 Don't Let the Lockdown Keep You Down: Everything You Need to Set up a Home Gym
According to the WHO, 60% to 85% of people in the world lead a sedentary lifestyle. As sitting doubles the risk of cardiovascular diseases, diabetes and obesity and increases the risks of colon cancer, high blood pressure, osteoporosis, lipid disorders, depression and anxiety,sedentary lifestyles can easily be called a pandemic of their own and one of the more serious and insufficiently addressed public health problems of our time. 
Almost half of working-age Australian adults spend much of their workday sitting and the lockdown has increased this sedentary behaviour. Although results from surveys might vary due to location, during the COVID-19 lockdown Australians are spending more time sitting when compared to BP (before pandemic) times.
Contrary to the ABS (Australian Bureau of Statistics) data indicating that activity levels decline with age, more recent studies have shown that it is actually the younger adults that spent more time being sedentary. Home confinement and "binging" favourite TV shows on streaming services offering special subscription deals during the pandemic have a complementary and mutualistic role in the worsening of our unhealthy habits.
What Are the Guidelines for Physical Activity?
Australia's Physical Activity and Sedentary Behaviour Guidelinesfor Adults (18–64 years) are 150 to 300 minutes (2½ to 5 hours) of moderate-intensity physical activity or 75 to 150 minutes (1¼ to 2½ hours) of vigorous-intensity physical activity. It's also recommended to be active on most, preferably all days of the week.  
In addition, you should do muscle-strengthening activities at least 2 days of the week. These are defined as exercises that improve strength, power, endurance and size of skeletal muscles and include exercises using your own body weight (e.g. push-ups), free weights (e.g. dumbbells), or using machines as resistance (indoor cycler or smart indoor bike trainer).
That said, it's time to take matters into your own hands. If you can't go to the gym, bring it to your own home, recreate a healthy environment and start taking care of your overall well-being
What Should a Beginner Home Gym Have?
A Smart Indoor Bike Trainer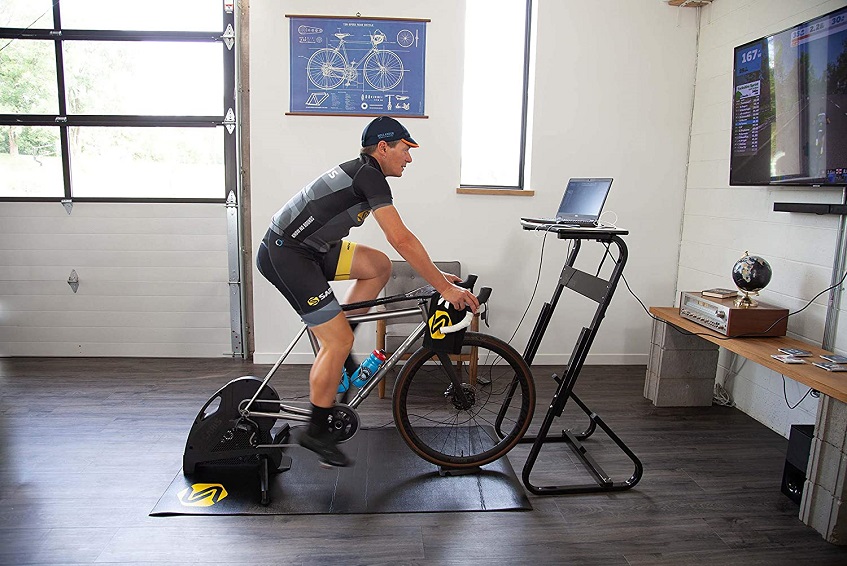 Indoor cycling (IC), also known as spinning, is a physical activity offered in most gyms. People of different ages, body mass indices (BMI), and physical fitness cycle on modified stationary bikes following a music rhythm and the instructions of the IC trainer.
A stationary bike could get you almost all of the health benefits of cycling but a smart indoor bike trainer will get you the whole experience of the gym and more. Indeed, some can even imitate the cobblestones you would be riding over on your way to the gym.  

What Are the Benefits of Indoor Cycling?
Indoor cycling is a fitness activity characterized by variable intensity and a high/moderate engagement of the cardiovascular system and the skeletal muscles. Cycling provides both physical conditioning and a method of rehabilitation through exercise. Results revealed that indoor cycling may improve aerobic capacity, blood pressure, lipid profile, and body composition.
Worried about your cholesterol levels because you've been stress eating lately? A study consisting of 3 groups of healthy volunteers performing indoor cycling, change of diet and a combination of both showed that all 3 significantly reduced their triglyceride levels. On the other hand, when it comes to people with metabolic syndrome (insulin resistance, high blood pressure, disbalance of fats and abdominal obesity) only the combination of physical therapy and diet achieved significant improvements.
What's the Difference Between a Spin Bike and an Indoor Trainer (Is a Smart Trainer Worth It)? 
A smart indoor bike trainer is a motor with third-party app support that you can attach to your road or mountain bike to provide resistance. Importantly, you can modify and adjust the resistance according to your health and fitness needs. A stationary bike is a system of resistance with pedals. It's a "one size fits all" device that's cheaper but takes up much more space and you would have to compromise on smart features, reliability and durability.
If you want the most entertaining and most technologically advanced option that takes up minimal space and is easy to assemble or disassemble, store or take with you, a cycling smart trainer is the right choice. Moreover, you get a device that simulates cycling outside which makes it pandemic-perfect. One survey revealed that people who spent at least 2 hours outdoors had a significantly improved overall sense of wellbeing. Just as you thought the outdoors is well beyond your reach, you could bring the greenery to your home gym by simply connecting the software to your TV or PC.
Plyometric Box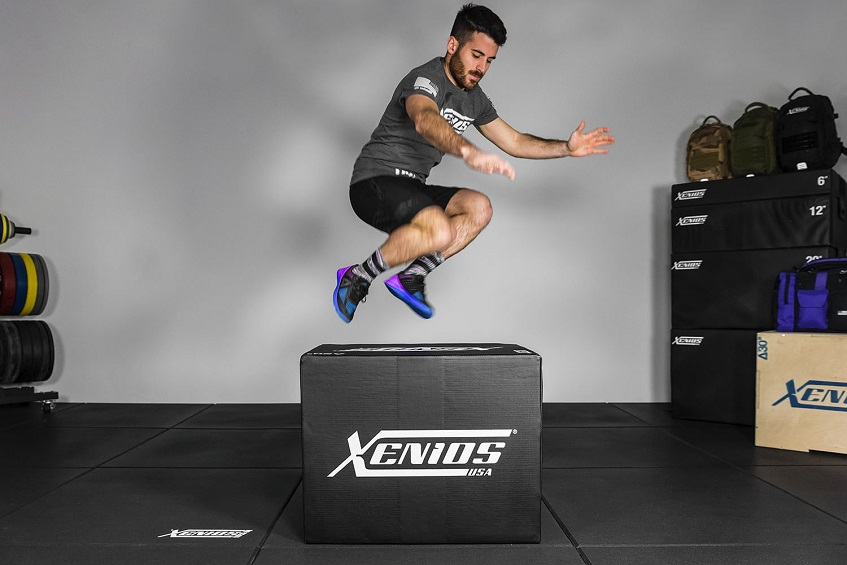 Also called a jump box, this small, simple and compact object is an incredibly efficient way to include aerobic exercises. Just when you thought you don't have the space to run and move forward, you got a way to move up and down and achieve the same results. You can do step-ups, push-ups, calf raises, dips, burpee jumps and much more. Studies have reported that plyometric training improves running economy (energy utilization during running at an aerobic intensity) and distance running performance.
In fact, one study examined why and how does plyometric training improve power and running performance. Subjects were randomly split into an experimental (E) group which completed 6 weeks of plyometric training alongside their normal running training and a control (C) group which trained as normal. The E group significantly improved 3-km performance and running economy unlike the C group, where no significant changes were observed.
Cardio exercise might also be a great addition to your fight against dementia. Neurocognitive disorders are a pandemic of their own and it's hard to predict who is going to get hit and how hard. 
Recent research shows that physical activity is a promising intervention for the prevention and non-pharmacological treatment of dementia as it helps it stabilise and improve cognitive function as well as reduce and delay the onset of severe neuropsychiatric symptoms like depression, confusion and apathy.
Moreover, physical exercise improves the daily functioning of patients with dementia, increasing autonomy in their everyday activities and reducing the risk of falls. Additionally, evidence from studies indicates that exercise can improve cognition, neuroplasticity and the vascular status of the parts of the brain associated with executive function and memory in adults that are 50 or older, regardless of their health status.
Gym Mat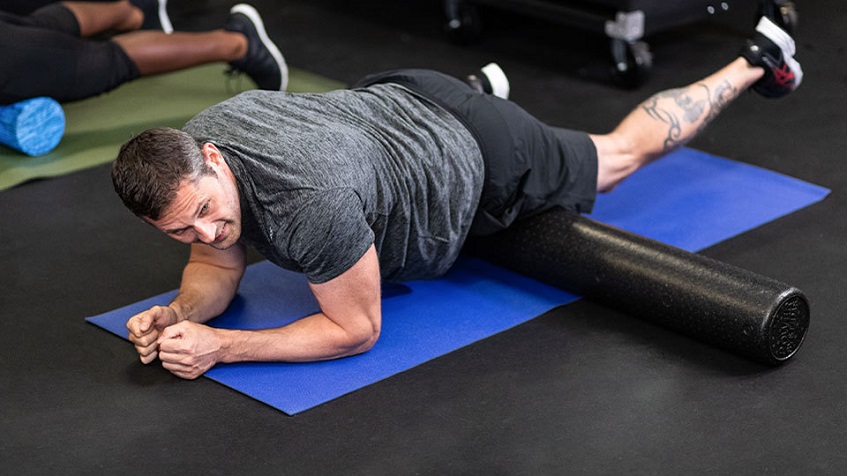 Having a mat is a simple and cheap way to start your home workouts. There are different types of mats and you could probably get away and get going with any of them. However, to reap the full benefits and avoid harm to yourself or your surroundings, choosing the one that suits your needs is much smarter.
Choose a rubber mat if you're planning to start weight training. A rubber mat imitates the rubber flooring of most gyms. It can absorb the impact of dropped weights, protecting your floor underneath.
For those who are into strengthening their muscles and improving their posture through Pilates or yoga, a nonslip mat will prevent you from falling and injuring themselves while providing cushioning for the body. Exercise mats cushion the body to prevent aches and pains while performing all sorts of muscle strengthening and core exercises.
Besides considering what is the best type of workout for you, think of the size of the gym mat and how easy it is to clean.
Dumbbells
Enhancing muscular power is an important component of training for athletes, those training for general fitness and even the elderly. Weightlifting movements are an effective training method when the goal is enhancing muscle power and can be effectively done with dumbbells.
Perfect for a home gym due to their compactness, training with dumbbells does not only enhance power output and various measures of athletic performance but can also help you increase your lean body mass, metabolic rate and bone density while lowering your risk of further injury and rebuilding lost muscle. Plus, you can never get bored of using them as they are intended for a variety of exercises.
Balance Balls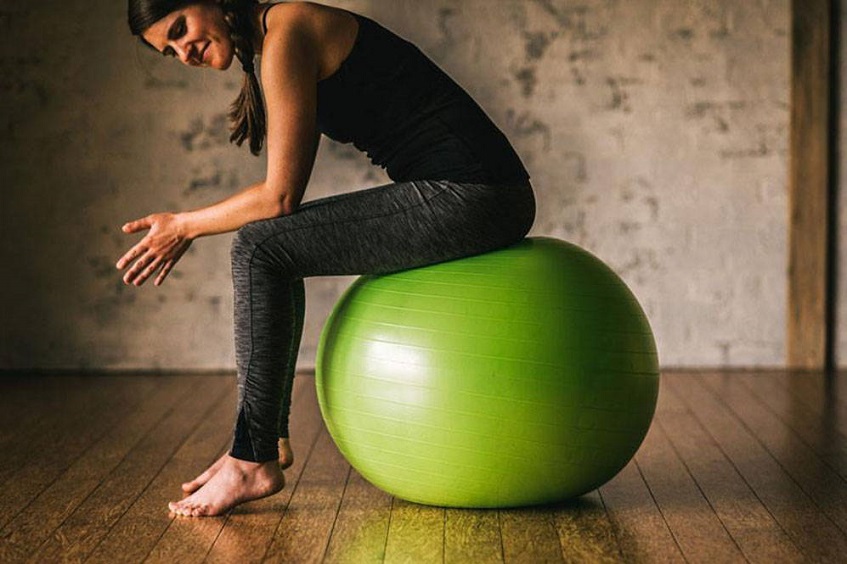 The good thing about a home gym is that some of the equipment if chosen properly and cleverly, can be used and reused for many purposes.
Balance, exercise, stability, physio, gymnastic, Swiss, fitness, and even birthing balls are some of the names for this multipurpose item. These balls can be used for strength and balance training, orthopedic rehabilitation, physical fitness, flexibility training, physical education, special education, and, as one of their names says, childbirth.
In one study, student desk chairs were switched with stability balls to investigate whether there was an improvement in overall posture. Unexpectedly, researchers found that stability balls helped hyperactive children settle down, improved students' overall concentration, increased students' understanding of classroom lectures and students' organization.
With a balance ball in your home gym, you could cover the health needs of all of your family members, young and old. Fitness balls are versatile and can be used with or without any extra equipment like elastic bands, medicine balls, racquets, and dumbbells.