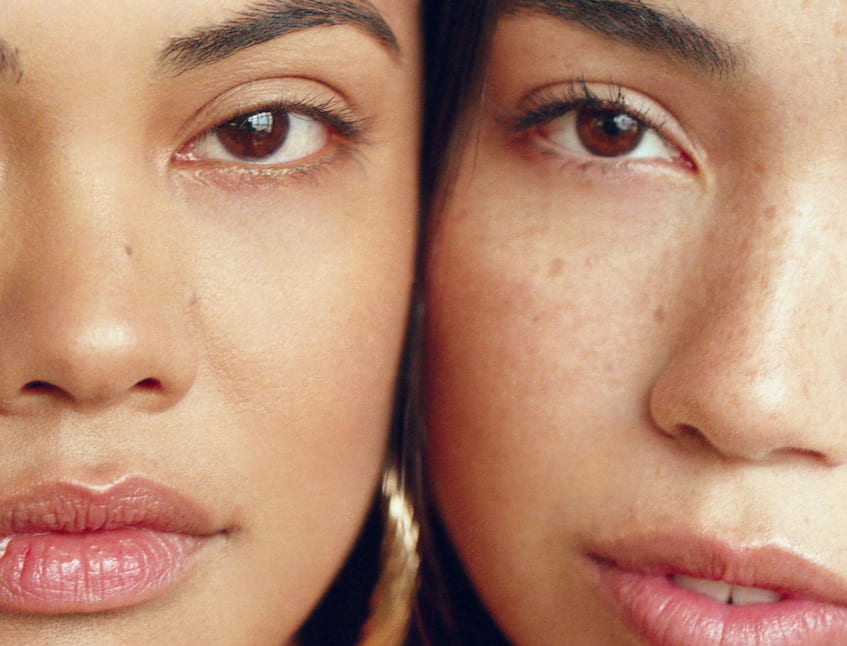 Essential Beauty Products for Clean and Glowing Skin
You take on many activities throughout the day that affect your skin in one way or another – from moving around under the harsh Australian sun to being exposed to traffic pollution and the drying air in your office. So, finding the right products that will protect it is crucial.
Sticking to a good skincare routine can help your skin age gracefully and avoid certain problems that may appear down the line. Even though we're constantly bombarded by 12-step beauty routines on social media, in reality, you only need a handful of products.
Blackhead Face Mask – Clean Out Your Pores and Let Your Skin Breathe Better
Every girl and woman out there wants perfect skin, free of problems like blackheads, acne, pigmentation and wrinkles. The right face masks can give you just that, a dream come true. Depending on the skin problem you want to solve you can choose from the many types of face masks available on the market.
Blackheads, for instance, are a very common skin problem. They can appear on the face, neck, arms or back as a mild form of acne, and a good way to deal with them is with the help of an effective blackhead face mask. If you want to clear your pores thoroughly, pick clay-based blackhead masks that contain kaolin, native kupata and milk extracts as well as vitamins A and E that help exfoliate and refine the skin. The blackhead mask has a cooling and deep-cleaning effect on the skin, absorb excess oil and prevent future breakouts.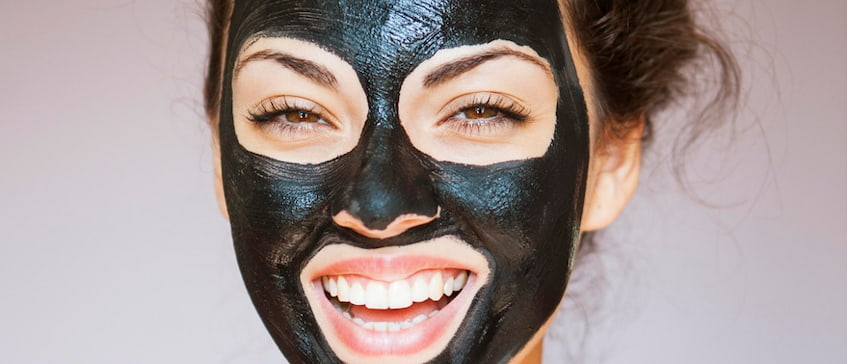 In the list of ingredients, you can also find yeast extract, caffeine and biotin which help purify the skin and control the sebaceous gland activity. Hazel and Daisy extracts have invigorating properties, while the allantoin softens the skin. You can also pick a mask that contains green tea extract that gives a youthful and radiant glow to the skin or one with manuka honey that hydrates the skin intensely if dry skin is also a problem. Some brands also use flower extracts, aloe extract, almond oil, spirulina extract, red algae extract and glycerin – all skin-loving ingredients.
Some cleansing masks are made from 100% organic ingredients and are certified vegetarian or even vegan, so that broadens your options furthermore in order to choose what suits you best.
It's recommended to use a blackhead removal mask twice a week. You apply it on a clean face, wait for 10 to 15 minutes and then rinse thoroughly. The mask will help you eliminate dead skin cells, purify the skin and solve the problem with the reappearing blackheads.
Moisturiser – Maintain Healthy Hydration Levels
Moisturisers are essential for those with dry and stiff skin, but even people with oily skin can benefit from them. With regular use, you can control both extreme dryness and oiliness of the skin. Properly moisturised skin has a healthy glow, is soft to touch and protected.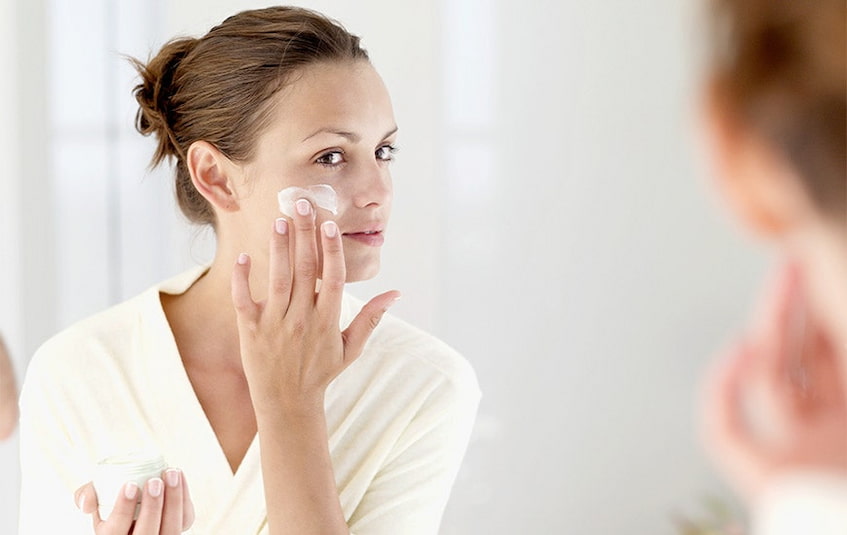 How do moisturisers work? Moisturisers are a barrier that prevents moisture to leave the skin and have a very light consistency. They're designed to protect the skin and at the same time allowing it to breathe.
Another slightly different but equally great option for adding hydration to the skin are the day and night creams. They have a thicker formula, creamy structure and some of them can also protect the skin from the effects of the sun. They're fast-absorbing and great at moisturising the skin.
Sunscreen – Protect Your Skin from the Damaging UV Rays
Many celebrities and influencers with amazing skin swear by their sunscreen. The sunscreen protects the skin from the harmful effects of sun rays such as redness, sunburn, premature aging and uneven skin tone. Regular use of sunscreen can also significantly reduce the risk of skin cancer (which is especially common in Australia) since it usually develops on skin that has been exposed to the sun without proper protection.
Vitamin C Serum – The Best Anti-Aging Product
Vitamin C serum gained great popularity in the past couple of years and is part of many professional skin beauty treatments. Vitamin C is a natural antioxidant with the ability to protect, repair and slow down the aging process of the skin. That said, vitamin C serum is known to reduce wrinkles, protect against sun damage, even out skin tone, speed up wound healing and protect from the negative effects of pollution and free radicals.
Vitamin C serum has a thick, gel-like structure. It's recommended to apply it twice a day, in the morning and at night.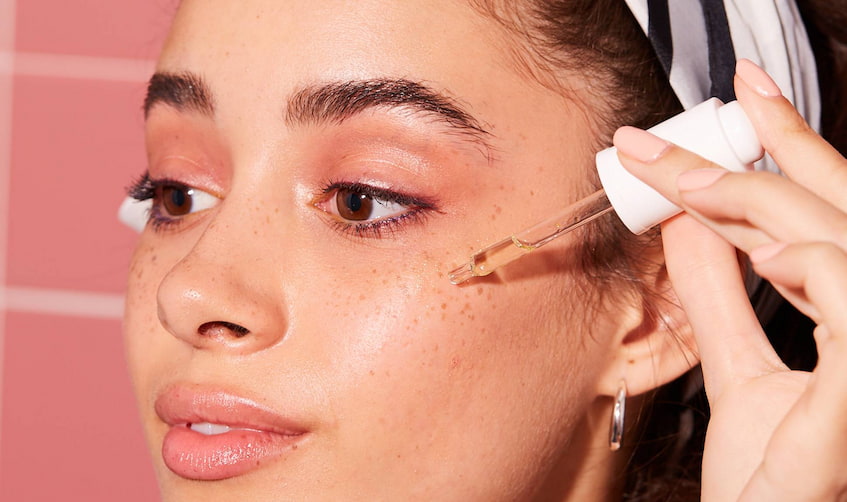 Physical and Chemical Exfoliators for Smooth Complexion
The point of exfoliation is to remove dead skin. Both physical and chemical exfoliation does the same thing. Physical exfoliants can be products that contain small particles or types of cloth or a brush with the ability to scrub away the dead skin and debris. Chemical exfoliants on the other hand remove the dead skin with the help of acids and enzymes that dissolve cells.
Exfoliation has to be done moderately. You can use one or both methods but with caution. Proper exfoliation will clear up your skin and make it shiny. Beware that if you exfoliate the skin too much or do it too frequently you can cause damage like dry skin, irritation, redness and increased sensitivity.
But Don't Overlook the Importance of Hydration and a Healthy Diet!
The lack of water in your system can easily be noticed by the changes in your skin. Poorly hydrated skin is dry and stiff and has a dull complexion. In order to prevent this from happening, it's recommended to drink at least 8 glasses of water a day. This and the regular use of moisturisers guarantees hydrated and glowing skin. If you simply struggle to drink enough, there are ways you can give boring water a flavour boost.
Of course, your diet also affects the look of your skin. Eating too much fast food and processed products will result in breakouts and acne. On the other hand, there are some foods that can have a positive effect on your skin.
Carrots and oranges – Try to include carrots, oranges and other yellow and orange fruits and vegetables in your diet. These foods are rich in vitamin C and beta carotene, giving the skin a healthy complexion.
Tomatoes – Tomatoes are another source of vitamin C and a great ally in the fight against wrinkles and fine lines. They protect from the sun and the UV rays, can clear out acne and minimise the formation of blackheads.
Nuts – Almonds, brazil nuts, hazelnuts, pine nuts, sunflower seeds all contain high levels of vitamin E which helps you improve your skin health and prevent damage.
Avocado – Avocado contains many essential fatty acids that moisturise the skin naturally and help to improve its elasticity.