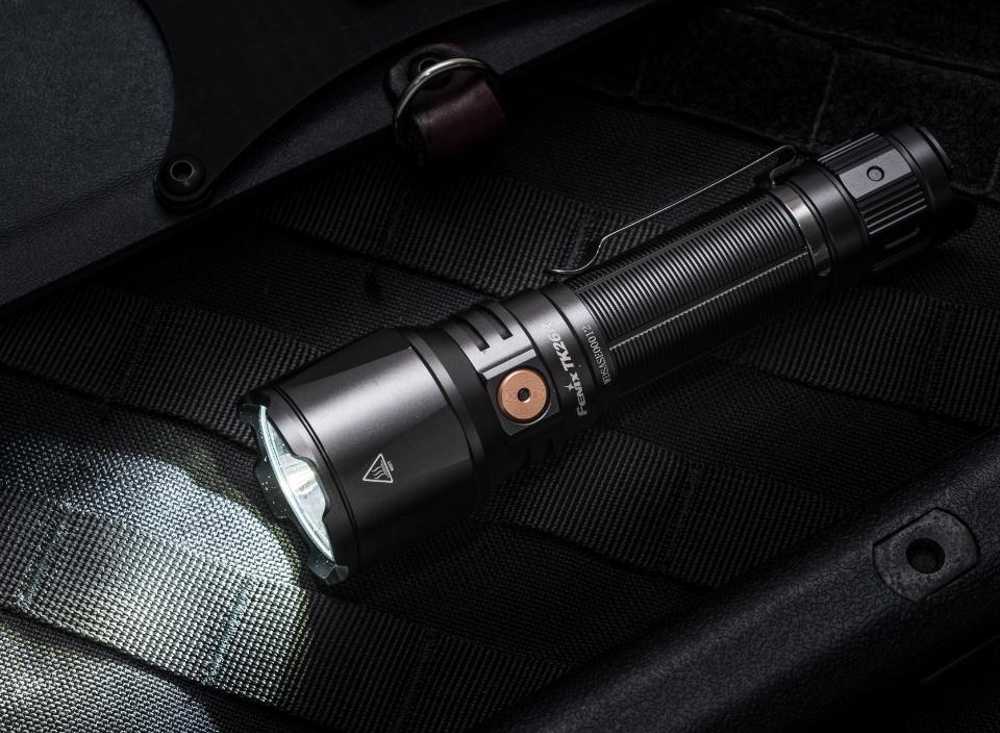 Exceptional Gifts for the Outdoor Enthusiasts in Your Life
Whether you are surrounded by people who love camping, hiking, rock-climbing, mountain biking, or any other outdoor activity, or there is that one loved one that is always secretly planning their next adventure, their fun and, in many ways, beneficial hobby, can be a great inspiration for the gift you've been planning to buy for them. People who regularly go in the wild have a lot of camping equipment, so it may not seem like an easy task to buy something that will support their love. However, many of us keep reusing some products that we love, even when they are past their prime, and not only when it comes to camping or hiking.
There are different ways to make sure that your loved one will like their gift. For one, they may mention something that they wish they had, or that they need to replace. Or you can go for products that keep getting better and better with every passing year, products that everyone needs, or products that are very cool.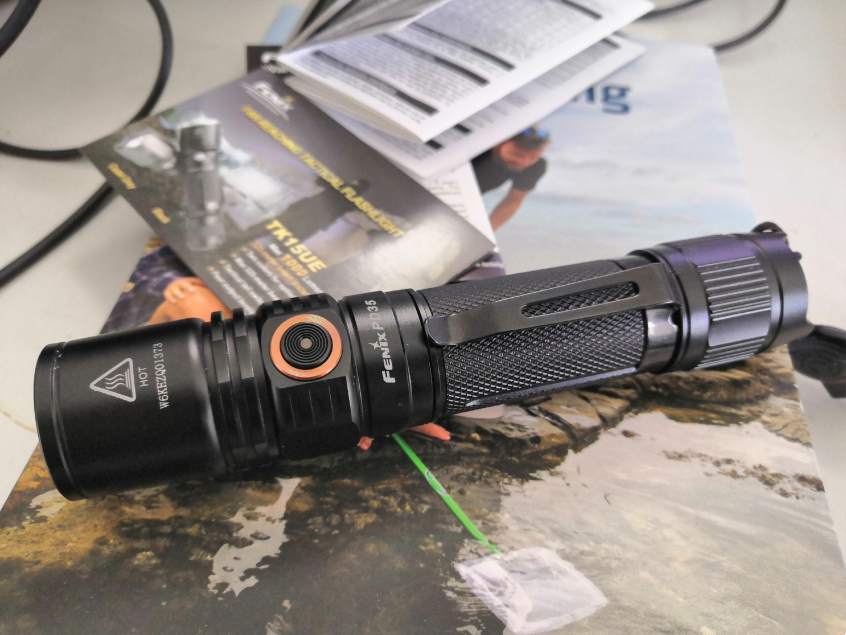 Fenix Flashlight
Anyone who goes in nature should have a torch, and it's very likely that your loved one already has at least one. However, torches are getting better, more powerful, more durable, more impact resistant, all the time, and yet most nature enthusiasts decide to use the one they have, instead of investing in a new one.
This may be for several reasons – they may feel attached to their old flashlight, as nature lovers they are probably environmentally responsible, or they always find it more important to invest in other equipment. This is why you can get them something special, something that you know they wouldn't splurge on. For instance, you can look at Fenix lamps, and rest assured your gift will be very appreciated. Fenix torches are incredibly good LED flashlights, specially designed for outdoor sports.
You can find Fenix flashlights Australia wide, for many different purposes, including different types of flashlights, camping lanterns, headlamps, and bike lights. One of the best ways to choose a model is according to their preferred outdoor activity. But aside from deciding what type of Fenix lights you want to get, you should also make sure that you are getting a product that is the most convenient and offers the best properties that you can get for your budget.
Like all other lights, Fenix lamps defer not only in the way they work or what they are intended for but also in size, weight, light output, whether they use disposable or rechargeable batteries, how resistant they are to impact and weather conditions. Flashlights are great gifts. However, while characteristics like higher light output, better impact resistance, the bigger or smaller size may seem to you as better choices at a first glance, the truth is, not all outdoor activities require the most expensive and high-end lights. If your loved one goes on a more dangerous adrenaline-seeking outdoor adventure, for instance, a Fenix tactical flashlight may be a great option, however, if they occasionally go camping with friends or family, something less extreme should do.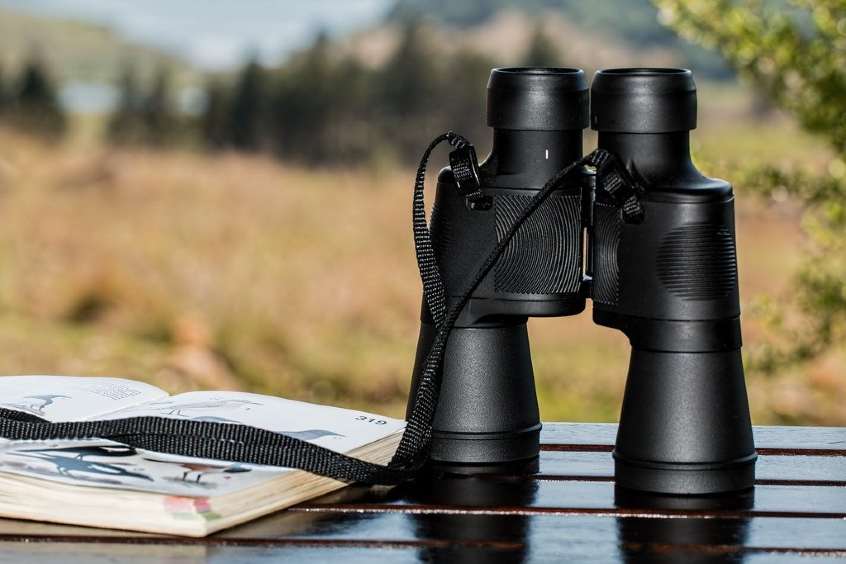 Backpacking Binoculars
You might be surprised to know how many people that go on nature adventures don't take binoculars with them. This is probably because, unlike flashlights, binoculars may not be essential outdoor equipment per se. However, it's such a shame to miss the opportunity of enjoying your surroundings in nature in a whole new and wonderful way and experiencing some of the unreachable beauty up close.
On the other hand, this can give you the perfect opportunity to get something very special for the nature enthusiast that you love. But, while you can find models of binoculars online, choosing the right option may prove a little bit difficult. Different binoculars provide different qualities of the image. However, this doesn't mean that you need to buy the most expensive option, in the hopes of making a good choice.
There are two numbers, which can help you identify the right pair. These numbers indicate the magnification and the lens diameter. A bigger diameter offers a brighter image, but it also makes for heavier binoculars. Ideally, anything a person carries with them on a trip in the wilderness should be lightweight, so that they can bring more things, and so that they can endure the long walks and the demanding physical activities.
The ratio considered to give the clearest image is 1:5. This means that the best binoculars are 7×35, 8×40, 9×45, 10×50. The first number indicates the magnification and the second one the lens diameter in millimetres. For hiking, camping, and similar activities, you can find binoculars online, with a ratio of 1:4 with magnification between 7 and 10 and lens diameter between 25 and 35 mm. This ratio is a great compromise between clarity and weight.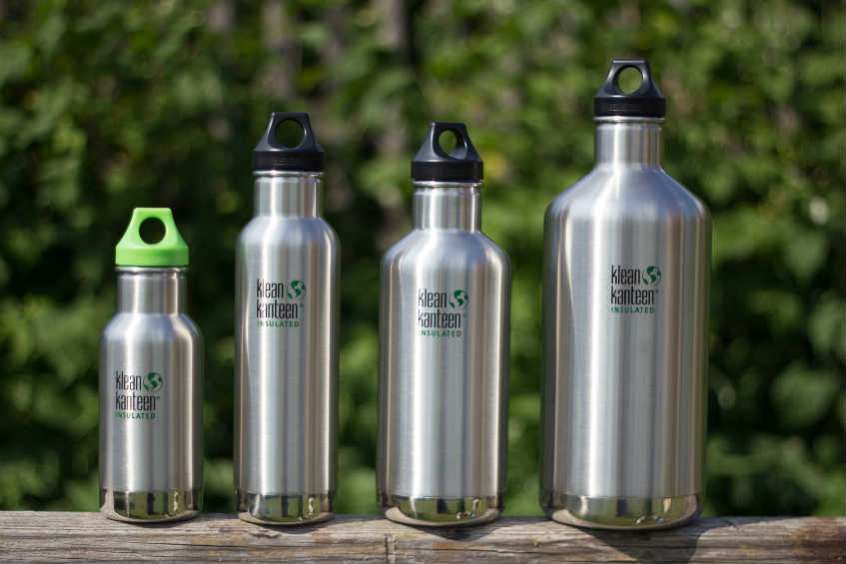 Klean Kanteen Water Bottles
Staying hydrated is extremely important for our wellbeing and our survival, and when you are doing any kind of demanding physical activity, you must think about hydration. This is even more important if the activities take place in nature, where you might have to spend a certain amount of time, away from faucets and supermarkets. This is why people who go on outdoor adventures no matter how dangerous or light they are, have their way of making sure that they have enough potable water.
Most of us, especially those amongst us that try to reduce our use of disposable plastics, have our reusable water bottles. For the outdoor enthusiasts, however, any water bottle won't do. If you want to get something special as a gift for your loved one, something that will be very useful, and not only when they are out there in nature, you can look at Klean Kanteen water bottles.
Klean Kanteen products are incredibly durable, and reliable, and they offer one of the best options on the market. Made of stainless steel, Klean Kanteen water bottles are great for nature lovers, as they are environmentally friendlier. But, more importantly, they are so much more than simple reusable water bottles. Good quality stainless steel bottles are great at keeping chemicals away from the water. Moreover, Klean Kanteen bottles feature exceptionally good caps which are virtually leak-resistant and keep the liquid sealed, stopping it from leaking out.
Thanks to Klean Kanteen caps, these bottles are also very easy to use. Moreover, they can easily be operated using one hand, which makes them perfect for outdoor activities, and even for those that require more focus and the use of hands, such as cycling, climbing or hiking.