Feel Full But Not Bloated: Choose Healthy Alternatives to Traditional Pasta
As the world evolved, so did our eating habits. We might have gone around hunting for fish or mammals back in ancient times, but now we have easy access to all sorts of delicious food supplies and meals. The chefs of the world have created so many yummy dishes that it would be a crime not to try them out.
One very popular and irreplaceable dish that has been around for a long time is the unique pasta. Even though it is mainly known as an Italian specialty, many sources reveal that it in fact originated from China. Nevertheless, thanks to its' tasty flavour, today the origin doesn't matter as pasta is now a worldwide popular dish. I mean, who doesn't enjoy it? Now, some people might tend to avoid it as it is known to be a source of carbs, which certainly leads to a bad path, especially if you are following a diet.
But, don't break that smile yet, because here come the good news. Even if you are eating based on a strict diet, this doesn't mean that you have to let go of yummy pasta. Thankfully, today there are many low-calorie pasta varieties you can choose from, like the delicious gluten free cannelloni, so you can still enjoy this astonishing specialty without feeling any guilt. Right below you can read on all about the different healthy kinds of pasta and all the benefits they have to offer.
The Different Kinds of Healthy Pasta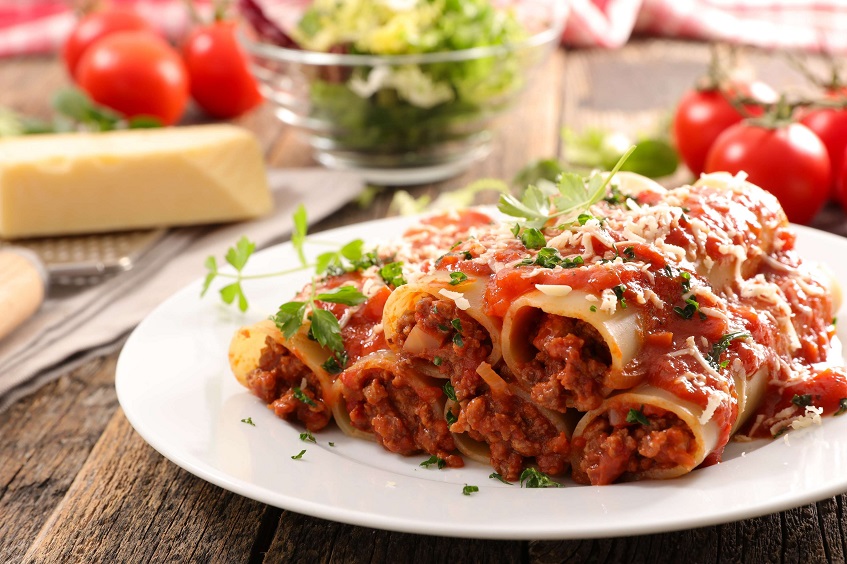 When it comes to healthy foods, almost all of them tend to be gluten-free. It's surely the best option to go for, if you plan to have your body fresh and in great shape. We will get into the benefits that come with this kind later, for now let's look at the main healthy alternatives to traditional pasta:
The first popular kind would have to be pasta made of brown rice. It is the ultimate healthy food variety which you can enjoy in the form of tasty gluten free cannelloni, spaghetti, ravioli, penne, or tortellini! The names already sound super delicious as well. The brown rice kind is considered to be super rich in fibre and protein, and absolutely free of bad carbs and fats. It is also packed up with a ton of iron and it won't pose a threat for you if you are allergic to gluten or wheat. This option is a good one without doubt, so you should definitely start implementing it into your diet.
Next up is the quinoa pasta. The name gives away that it is made of the popular quinoa, along with corn and rice. The taste might disappoint quinoa lovers though, because it is mainly described as dish with a full nutty flavour. What makes this a great healthy choice is the nutritional value. Quinoa pasta is very rich in proteins, magnesium, folate, copper, iron, potassium, and calcium. It also contains a fair amount of vitamins B and E, along with beneficial antioxidants. Let's not forget that it also has a lot of fibre.
Another type of healthy pasta you can get is the chickpea. It's fairly new on the market, but it hasn't failed to impress its' buyers. It is a common choice because the flavour is very similar to regular pasta, with just a hint of chickpea. The nutritional properties of this type are a ton of protein and fibre. However, it does still contain a good amount of carbs, so this doesn't mean that you are allowed to overeat it. Balance is everything.
Lastly, a worthy mention is the healthy buckwheat pasta. It belongs to the same group in which quinoa belongs. It will benefit your diet because it will leave you feeling full, while still cutting your caloric intake in half. It's a good source of minerals, proteins, and antioxidants. There are many other diet-safe pasta kinds out there, and they are all worth trying. By simply replacing your regular white flour pasta with the gluten free alternative, you will do wonders for your body. Plus, you will seem real classy when ordering or preparing the fancy-named dishes.
The Benefits of Eating Gluten-Free Pasta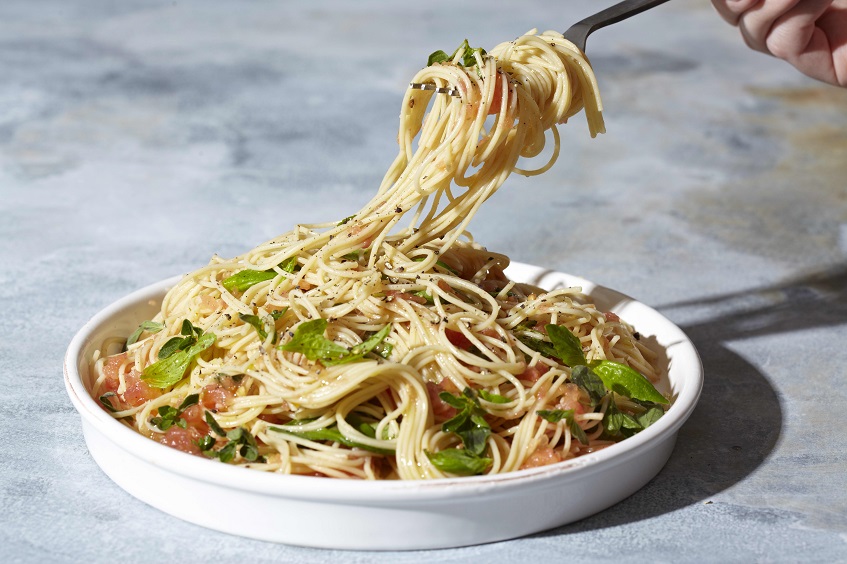 Let's move on to the good part of this topic. A question that you might have been asking yourself throughout the whole article is – Can you lose weight with gluten-free pasta? The answer is an absolute yes, if you have full balance and control of your other food intake as well. Let's not forget that exercising also helps and you might even consider taking supplements for a slimmer physique, but that's a whole other topic.
We are solely focusing on how the healthy natural pasta kinds can aid in your toned-body journey and your overall well-being. For starters, they're a super low-calorie choice, so you won't have to worry about your calorie count as much and you can feel free to lay off that cardio a bit.
The absence of gluten also reassures people with gluten allergies not to be scared to have a bite. Another thing that we already mentioned above is that this type of pasta, like gluten free cannelloni, and rigatoni, provides many beneficial nutrients that bring various health advantages to the table.
Iron is known to be the ultimate immune booster which will give you a ton of energy too. It plays a major role in the production of haemoglobin, which is a protein that is responsible for carrying oxygen throughout every part of the body. Next, magnesium will strengthen your bones, help your anxiety and insomnia, and lower your blood pressure.
The fibre in your rice pasta makes sure your digestion goes all smoothly. The vitamins B and E of the quinoa pasta take care of your eyesight, aid in red blood cell production, proper nerve function and overall brain activity. And lastly let's not forget the major role of the proteins. They will be the main ingredients which will be super significant to your weight loss and muscle building goals.
Conclusion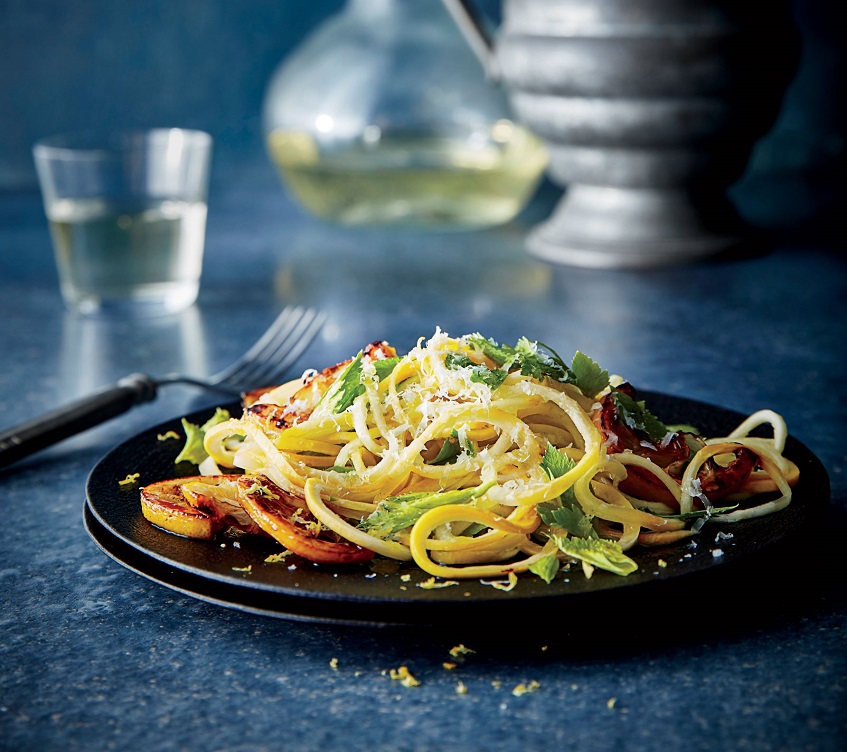 So, if you are a true pasta lover, but don't want to get off the clean lifestyle train, then fill up your kitchen with this nutritious pasta right now! You will be able to enjoy the flavour and still feel super fresh with no additional bloating. Remember, a good lifestyle doesn't have to be boring. Buon appetito!