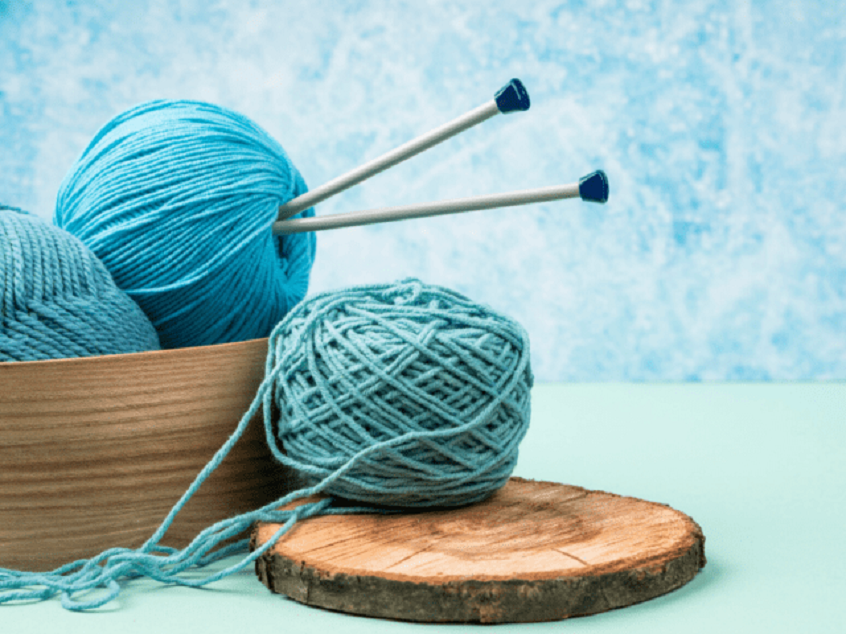 Get Crafty: Sign Up for a Knitting Lesson and Reap All the Benefits
Ever felt like learning a new skill that would double as a new hobby, making you feel useful and fulfilled? Look no further than knitting! You don't need the crafting gene to be able to get the hang of this skill. All you require is the will to learn through making mistakes and have fun along the way.
Even for people who aren't exactly beginners, there's always some challenge, something new to learn, new yarn and needles to try, and the best part comes when you see the end result. It's the reward for all the time and creativity you've invested!
This is exactly what makes taking up knitting so valuable – you learn how to knit and you've got yourself the useful skill for a lifetime. Sure, in this day and age where technology reigns you can easily find videos and tutorials online. However, nothing beats the chance to attend knitting lessons by an expert and witness the magic behind this activity for yourself. If this is not enough to convince you to try your hand at knitting, wait until you learn about these amazing benefits.
A Boost in Your Social Life
Unlike when you decide to take matters into your own hands and learn from things you find over the internet, joining workshops and taking classes opens the path to meeting new people. Who knows, maybe your best friend or the love of your life is waiting for you to meet him/her at a knitting club?
Though it may not be the first thing to come to your mind with knitting class, or the reason why you decide to take it up, it happens to be the perfect socializing booster. This comes in handy especially for introverts who might otherwise find starting a conversation to be somewhat difficult and scary.
Think of it this way, you'd have a mutual subject of interest with people you've never met before – yes, knitting! Still, if this doesn't sound like your cup of tea, there are one-on-one options too.
A Boost in Your Self-Esteem
There are times when you might feel stuck in a rut, and not exactly proud of yourself. But fret not – when you start unleashing your creativity and using all the techniques you've accomplished with needlework, things are going to change for the better.
The minute you see the results from your effort, be it in the form of mittens, scarves, socks, hats, sweaters or blankets, you can expect to see your self-esteem improve.
I'm not saying there won't be times when you feel like crying and giving up altogether. It can be stressful to correct a gauge error, deal with a twisted cable or take up a challenge such as lace knitting and experiences of the sort. But the rewards from pushing yourself forward are immense and well worth it.
A Boost in Your Mental Health
It has often been mentioned as a relaxing hobby, so by taking up knitting classes you're sure to get calming benefits. There's a reason for this. The repetitive motion in the same rhythm has an effect on your mind similar to meditation – it lowers the blood pressure and reduces the heart rate.
The only difference is you'd get to have your own sweaters afterwards! When you get in the zone by focusing on following the patterns and keeping up the rhythm, you've got yourself the ideal distraction from anxiety and depression.
In other words, it's the kind of pastime activity that leads to better mental health. In addition, it's also been proven as a good strategy for slowing down the process of cognitive decline and even preventing memory loss by stimulating the brain.
So, the next time you feel the need to unwind after a stressful day, instead of reaching for the effects of aromatherapy, a yoga stretch or a meditating chant, choose a pattern, grab the needles and yarn and get crafty!
A Boost in Your Physical Health
The change with collagen throughout ageing which affects the thinning of the cartilage and the flexibility of the joints is a normal process. But if you're concerned about this, knitting lessons might be able to help you out. That and treating yourself to a bone broth every now and then!
Keeping your fingers active makes them stronger, especially the cartilage. So, knitting can be a way to slow down the degeneration that happens throughout the ageing process. It's such a hobby that can be ideal even for people dealing with chronic pain, like in the example with arthritis.
That is, as long as you pick out the right needles (the larger, the better) and take it slow in order not to put a strain on your hands. Don't be surprised if the more you knit, the more you're able to manage the aches and pains. That's why knitting on a daily basis is a great idea!