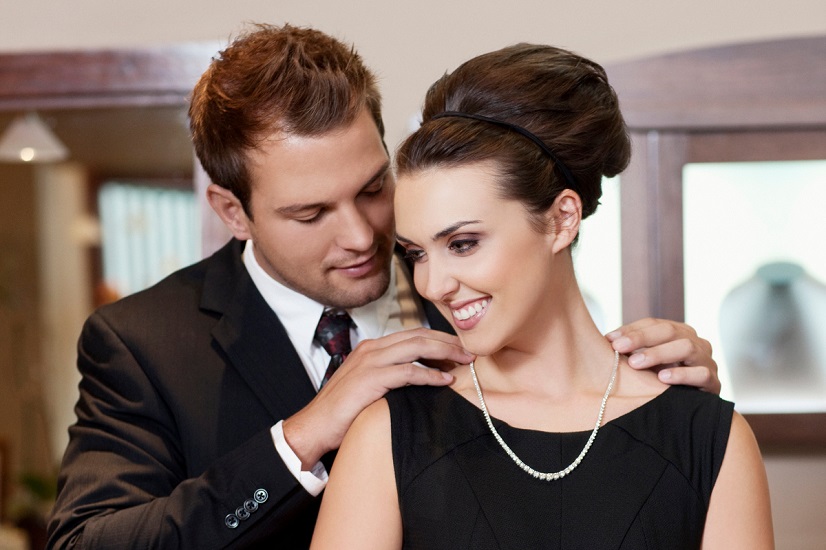 Here's Why a Golden Necklace Is the Perfect Gift
It's a fact that women love jewellery, especially necklaces. Bulkier chokers, pearly necklaces, thread necklaces and plastron necklaces are some of the different necklace designs that can be found in every women's jewellery box. However, the one type and model of necklace that is a must and can go literally with any type of outfit is the gold necklace.
Whether going on a wedding, a date or getting ready for some other occasion, a subtle and simple golden necklace can instantly elevate your look. There are so many reasons why a golden necklace can be just the right gift for your woman. Here are just a few of them.
It's Timeless
The one thing that can never go out of style is the astonishing beauty of gold necklaces. They can never show a sign of wear since gold is one of the most quality and durable metals of all times. The simple fact that gold has been used since ancient times and it still is, should be one of the pointers of this metal's durability, quality and beauty. Regardless of the model, size and type of a necklace you decide to give as a gift, you can never go wrong by choosing one. Golden jewellery is to be treasured and worn, and women know best how to do that.
It Has Sentimental Value
The thing about gold jewellery is that it can have sentimental value, especially if received from a very dear person. And since gold necklaces are quality and durable, they can last a lifetime. In fact, they can be handed down to future generations, increasing their value even more.
It Improves Self-Esteem
Women love wearing fashion accessories that help them show their personality and stand out from the crowd. Besides this, wearing their favourite piece of gold necklace can help them improve their self-esteem since these timeless pieces can be real head-turners.
It is a Good Investment
Gold is a smart investment. It is a sought-after metal that can increase its value over time. It is easily manageable, it can be easily melted down and turned into bars or anything else you like. However, make sure you're buying from a reputable seller before spending a small fortune.
How to Tell if It's Real Gold Necklace?
By most international standards, any jewellery piece that consists of less than 41.7% or 10 karats of gold is considered fake. In case you are suspecting something about a piece you have or you simply want to learn how to distinguish fake gold from real, there are some easy ways to do that, and one of them is taking the piece to a certified jeweller.
How to Clean a Tarnished Gold Necklace?
The first thing you need to know is that pure gold will not tarnish. It might, but only if mixed with other metals like for instance, the rose gold one which is mixed with yellow gold and copper. However, in case you have a gold jewellery piece that has tarnished over time, you can easily clean it with the help of some basic home ingredients. Just make sure to follow the steps in order not to damage the jewellery.
How to Clean 24k Gold Necklace?
There is no difference between cleaning a 10k, 18k or 24k gold. A simple soap and water solution and a soft-bristle toothbrush/cotton pad are needed to completely clean the jewellery. In case you are not satisfied with the achieved results or there is a speck of stubborn dirt that you can't clean on your own, you can always take the piece to a certified jeweller for a professional clean up. Or, you can invest in an ultrasonic jewellery machine and clean your jewellery whenever you want.