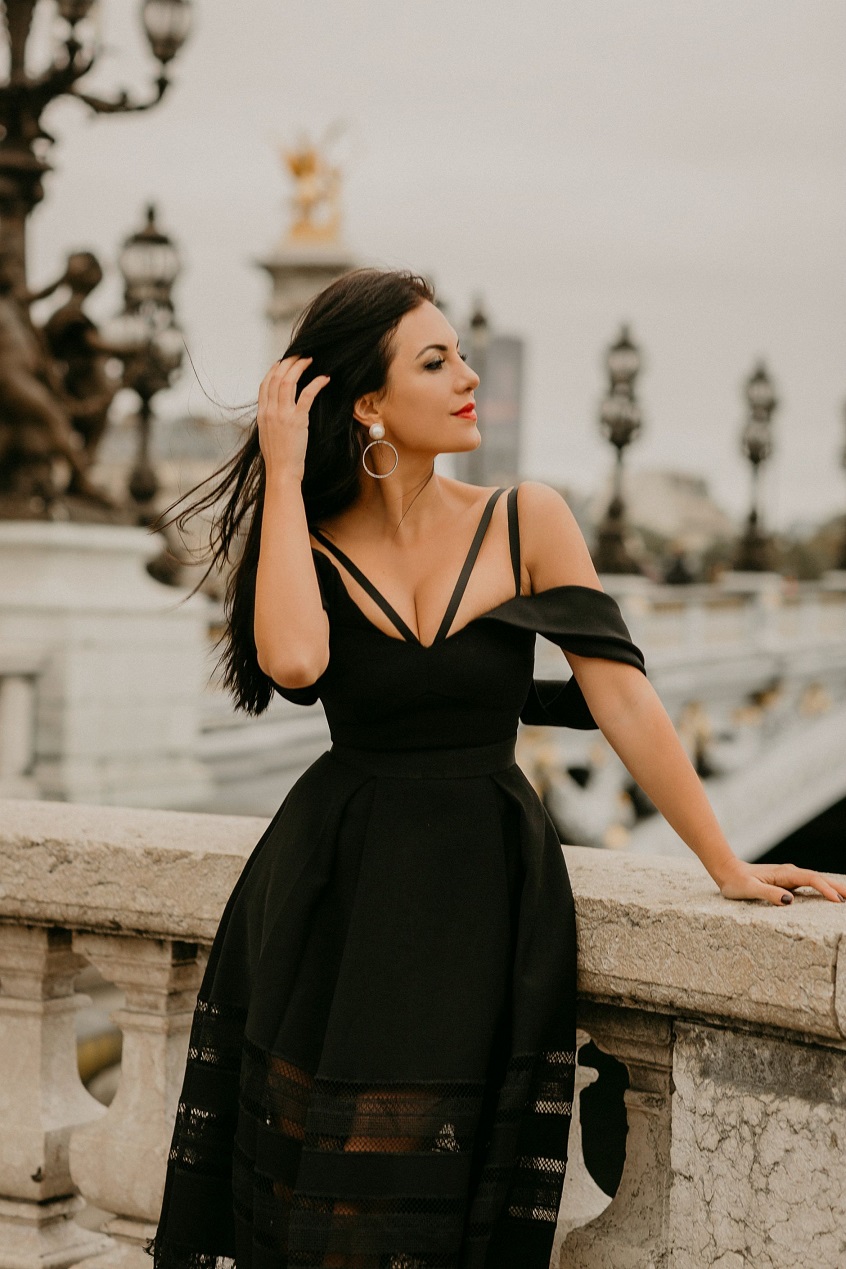 Turning Heads: Sexy Date Night Outfit Ideas
Whether it's a blind date or you know the person you're meeting, the feelings of excitement are real, as well as those of anxiety, especially when it comes to choosing the right outfit. While there are really no rules on how to dress for a date, the pressure to impress your date is huge and real. If you're struggling coming up with the perfect outfit, it helps to consider what kind of date you'll be going on. After all, dates do not only happen in a café or restaurant. Here are the most common types of dates and some outfit ideas perfect for them.
Outfits for the First Date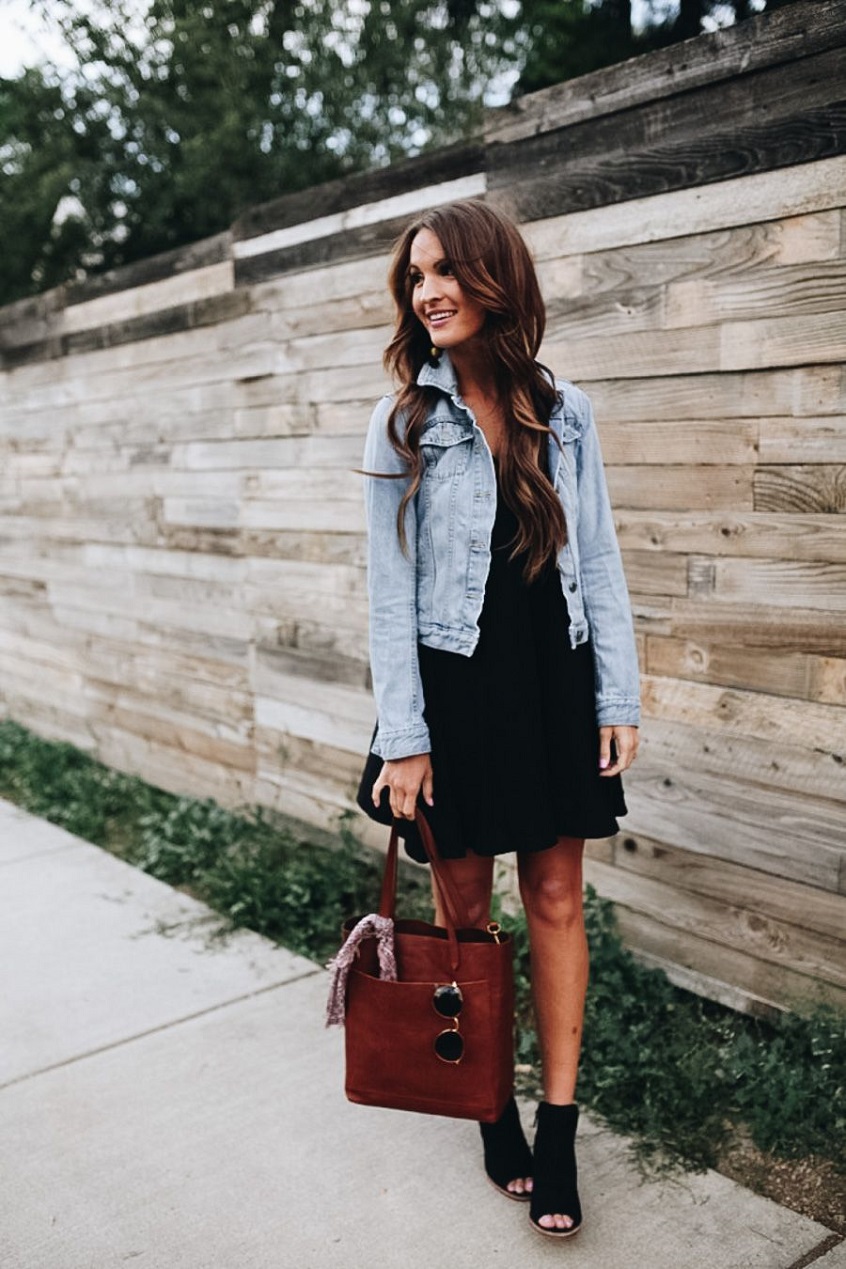 Ahhhhhh the beauty and excitement od first date. Every lady has been on at least one or two first dates, and the pressure of wanting to make a good impression is huge. Whether to wear high heels or flats, whether to wear a maxi dress or a short one, whether to create a wavy hair look or not. Real exhaustion, since the choice is huge and so is the anxiety. However, there really is a shortcut that can help you to pull off a successful first date outfit, and that is balance.
Choose something that is both chic and feminine – not too formal and not too casual. For instance, you can never go wrong by choosing one of the many stylish and timeless ladies fashion dresses, like for instance the A-line. You can also take into account the ultra-flattering body-skimming silhouette dresses. Unlike the looser dresses, well-fitted ladies fashion dresses elongate the body which in fact is every woman's desire.
When it comes to dress length, again – balance is key. You can wear something short if you like, however, it may look better on you if it's around knee-length. First dates should be all about moderation and getting to know each other well, so you don't want to wear something that can come off as too bold or overly eccentric.
Elegant and timeless women dresses can be perfectly paired with sling bags which are the perfect addition to any occasion, high heels of your choice and some stunning earrings. If the weather is colder, you can always wear a leather jacket or a blazer with an appropriate length.
Dinner Date Outfits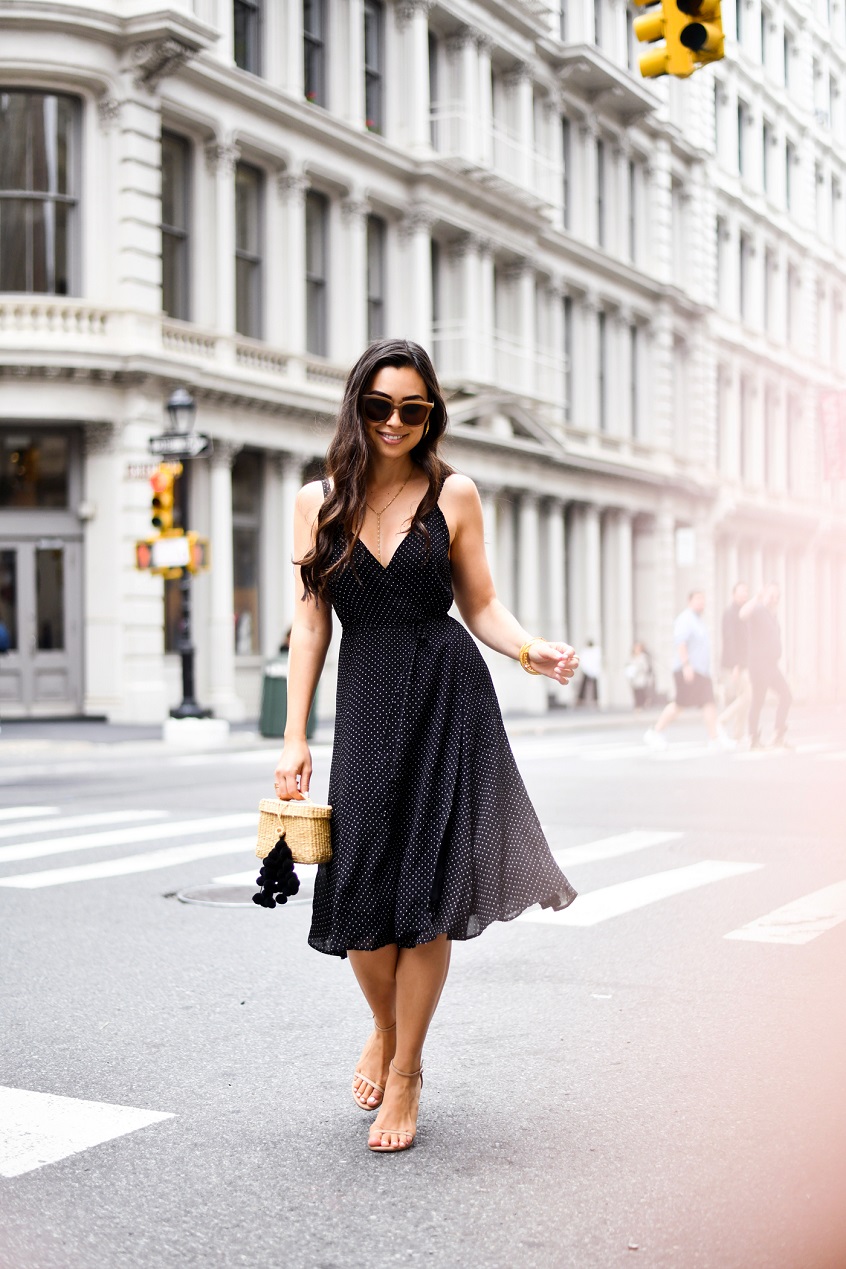 It goes without saying that when it comes to choosing an outfit for a dinner date, dresses come as a natural choice. Instead of choosing that ultra-short little black dress, for this date, it's recommended going for a balanced look with a more sophisticated version of it. A black dress that ends just below the knee is a type of womens dress that will make you look elegant while still attractive.
Besides black, you can also choose a well-fitted dress in a creamy, red and white colour. And when it comes to the dress model, you can always pick one that can flatter your silhouette and one that has stylish details that meet your personal style and taste. As for the accessories, you can always go for black or creamy sandals/pumps, minimal jewellery and a small and sleek clutch as they are perfect for dinners.
Movie Date Outfits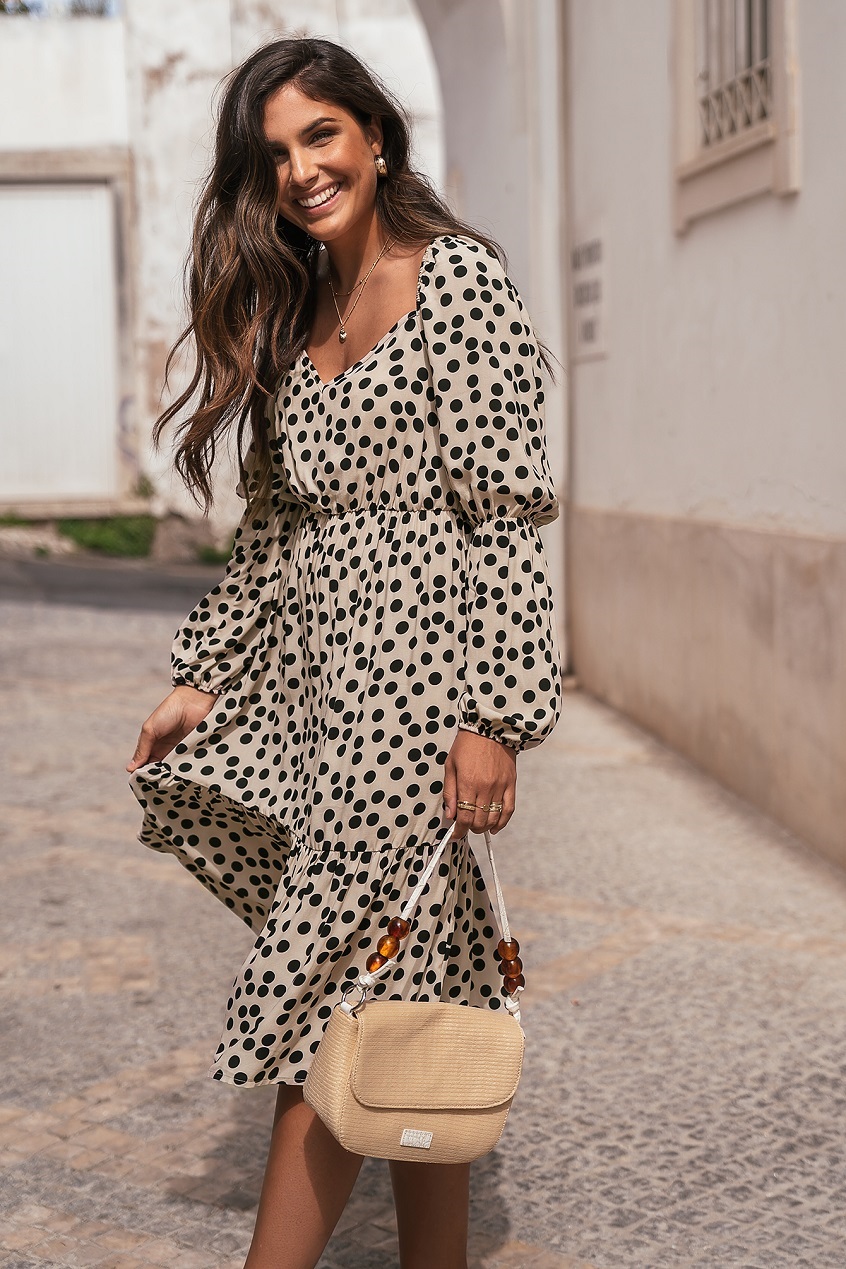 A cinema date is a traditional date idea that everyone loves. And although a cinema cannot be compared to a fancy dinner date, still, you'll want to present yourself in the best light. And while ladies dresses are not the most common choice for the movies because of the comfort, you can still put on something that is both sexy and comfortable.
For instance, you can choose a fluffy shoulder dress that has a looser skirt or a medium length floral summery dress that is both chic and comfortable. Both of these dresses can be paired with flats and the right women's slip-on shoes that are both comfortable and stylish. In case you want to choose something simpler and more casual, you can always go for pants and a cute monochromatic top.
Beach Date Outfits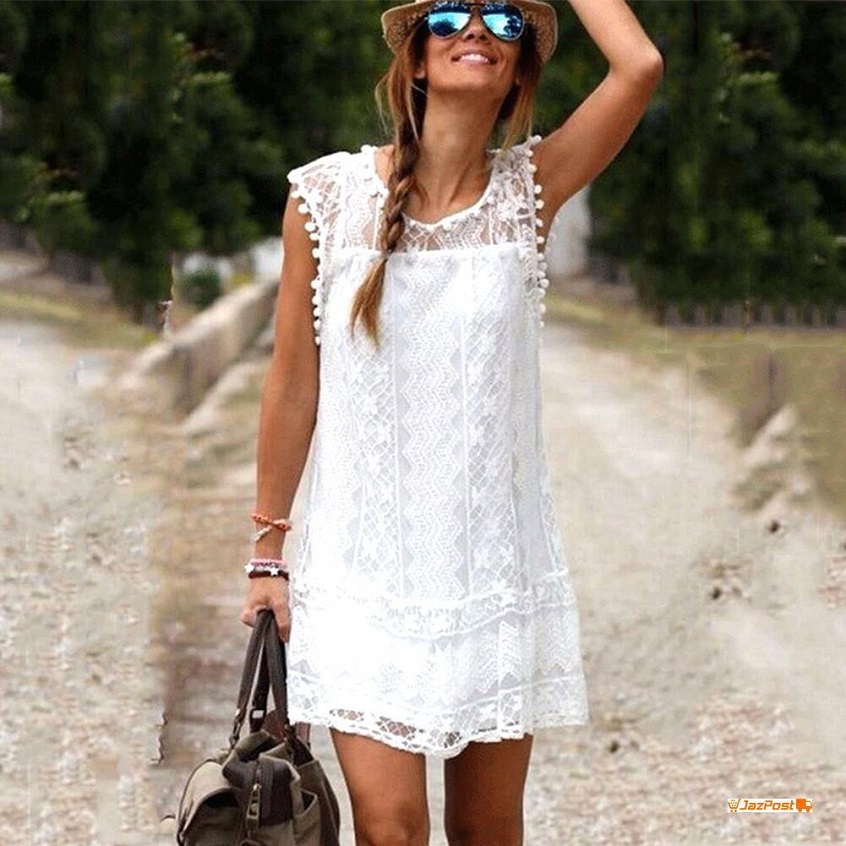 Beach dates are all about being cosy and wearing something airy and stylish. Whether having a picnic in the sand or just soaking up the sun while drinking and talking, a beach date calls for wearing a summer dress. Since this date doesn't have any formal wearing codes, you can put on your favourite short summer dress. A mid and maxi dress is also an option, and for the fabric, you can always lean on chiffon or lightweight cotton.
This is just one idea. You can also choose from a variety of summer-friendly fabrics which make the perfect option for lightweight and airy dresses. Whichever type and fabric for the dress you go for, you can always pair them with a nice pair of sunglasses, a fancy hat, oversized or shoulder bag, sneakers or summer sandals.
Since French women are usually the best when it comes to looking effortlessly stylish even in a casual setting, you can take a page of their book. So, how do French women dress in summer? When it comes to their summer wardrobe, French women like to choose clothes in classic shades like white, navy, red, beige, khaki, tan and rust. When it comes to creating their summer wardrobe, they strive to have a balance of outfits that aren't too sexy nor too basic.
Casual Date Outfits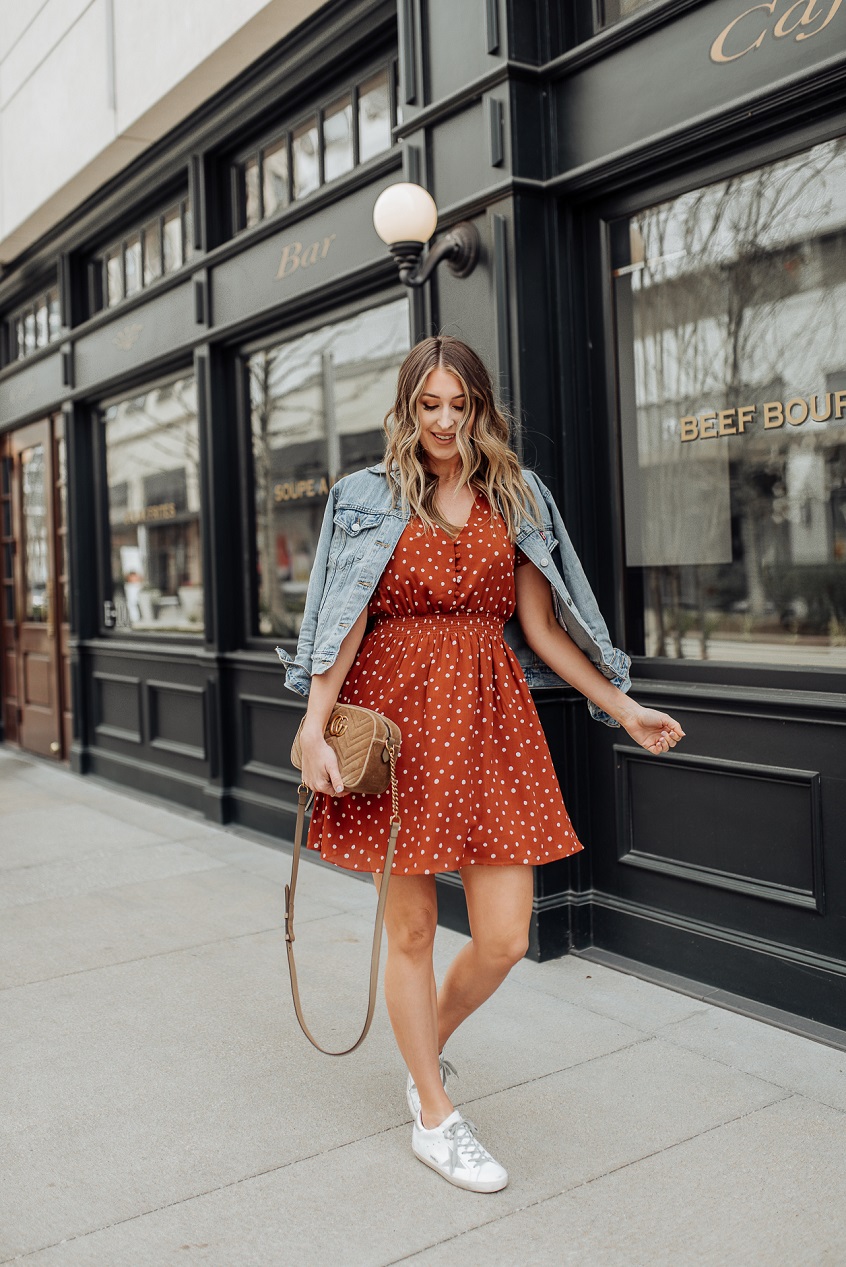 Whether going on a coffee, bowling or simply for a walk in the park, cool and casual outfits are a must for this kind of date. A casual style dress or a simple well-fitted dress paired with sneakers, flat ballerinas or slip-on shoes is always a good idea for a date like this. Effortlessly chic and easy-going, these two types of dresses are perfect for making a good impression.
But if a dress isn't your cup of tea, you can also combine denim jeans, a plain tee and a blazer, or a mini skirt, a t-shirt and leather/denim jacket. All of these combos can be also paired with the aforementioned types of footwear.
Since maxi dresses are usually a common choice for almost any type of date, one of the dilemmas women have is can short women wear long dresses? Although petite women look better in shorter dresses, they can still wear maxi ones. One of the best choices, in this case, is the vertical line maxi dress as it can lengthen the figure and make you look taller.