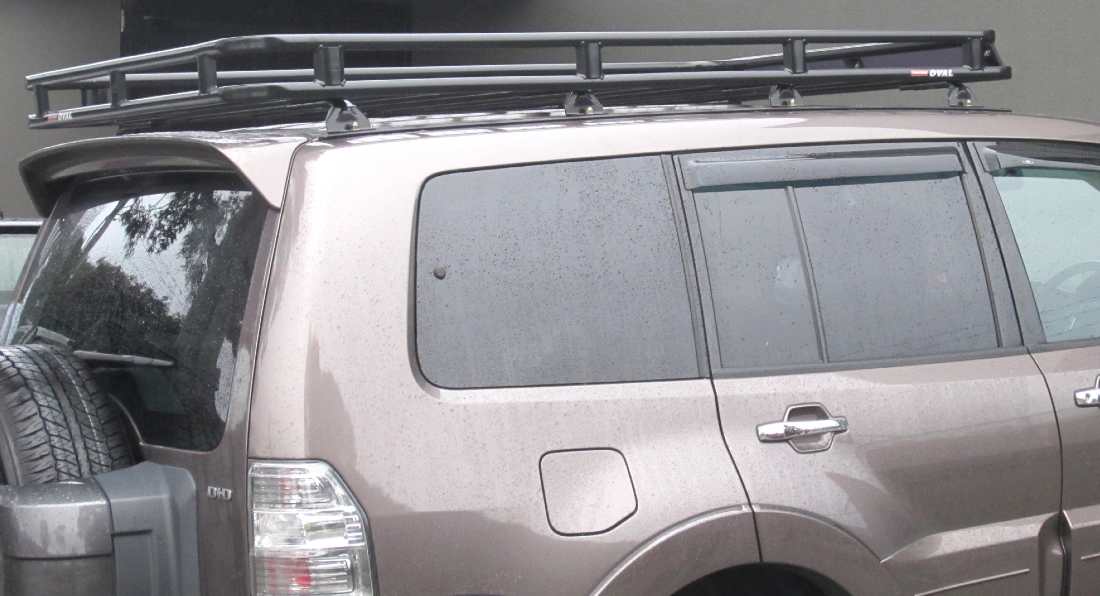 How to Choose the Right Roof Rack for Your Mitsubishi Pajero
Japanese cars are known for their superb engineering, high reliability, and low fuel consumption. What else do you need in a car? Maybe a good infotainment system, various climate controls or a good looking interior. Well, if that's the case then you would be happy to know that there is a Japanese automaker that does all these things while staying affordable and that is Mitsubishi. But what if you want a powerful vehicle? Well, the Pajero lineup is one of Mitsubishi's most powerful 4x4s you'll find at that price.
With a rich automotive history and reliability at its core focus, you can count on your Pajero to bring you home safely even through the most challenging terrain and situations. But no off-roading trip or 4×4 vehicle can go without a pair of roof racks as they are one of the most essential 4×4 accessories. Roof racks help increase storage space for your off-road equipment and remove unnecessary clutter inside the cabin. They make your Pajero more versatile and improve the comfort of passengers. But only knowing what roof rack to get can bring you all this and more.
What Roof Rack Fits My Car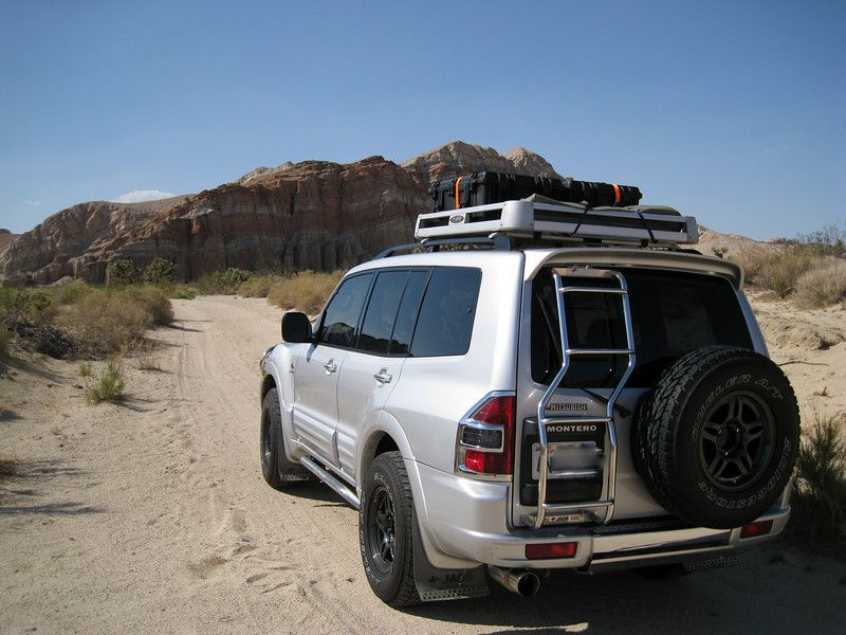 Types
There are different types of roof racks to suit the Pajero and it's their design that will determine whether or not the rack is right for your model. For example, open rail Pajero roof rails will fit your vehicle if it has side rails running from the front to the rear. These side rails have a gap between the roof and the rail large enough to fit your fingers through.
Closed rail racks are similar to open rail racks, except for the fact that they do not have a gap. A fixed point Pajero roof rack will fit your vehicle if it has no pre-fitted side rails but instead uses removable or sliding tabs. If your Pajero has nothing on top of the roof you can get normal roof racks that fit the door openings.
Material
There are two material options you can pick from when choosing your ideal Pajero roof rack – steel and aluminium. Steel roof racks are meant to be used when you want to pack heavy and awkward loads since these racks are generally stronger. Steel racks are also heavier though, which means they can affect fuel consumption negatively. Aluminium Pajero roof rails, on the other hand, are lightweight and extremely durable thanks to their naturally anti-corrosive properties. Although aluminium roof racks are not as strong, they are still strong enough to help you safely transport most 4×4 accessories and sports equipment.
Storage Space
It's important to get a roof rack that can accommodate most of your gear and equipment, but you also have to keep in mind that it needs to be the same size as the roof of your Pajero. If a roof rack is not compatible with your Pajero, no matter how big or accommodating it is, it won't be of any use to you. Make sure to get a roof rack to suit your Pajero and one that will allow you to safely secure most of your gear.
Accessories
Transporting off-roading gear and equipment isn't the only reason to install a roof rack on your Pajero. With a roof rack, you can also add some accessories to make your off-roading adventures better. You can mount fishing rod holders, bike racks and even paddle holders if you like kayaking.
How to Install Roof Rack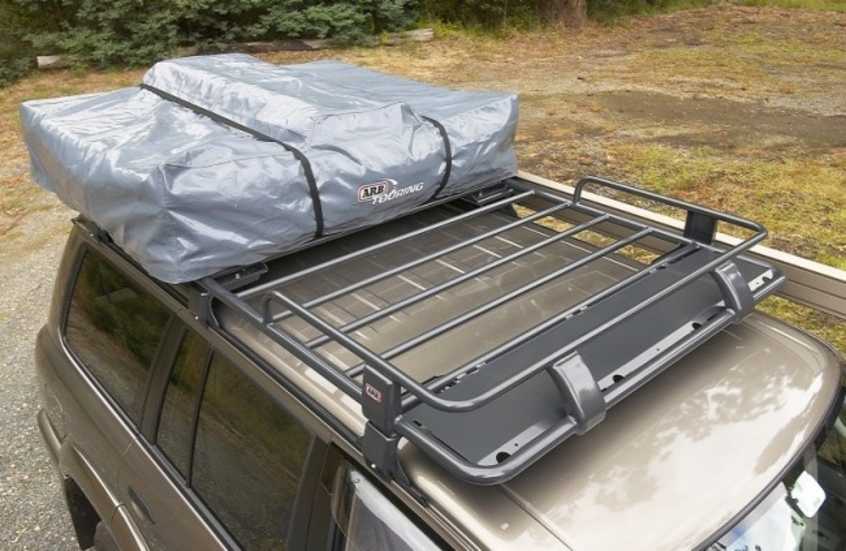 What's Needed
While not every roof rack you get will be installed the same on your Pajero, the process will be roughly the same. First, you'll need to assess what you're going to need to install the roof rack. You might need screwdrivers, impact drivers and a fit kit. Make sure to take a look at the instruction manual provided with the product.
Assemble
After you have everything ready, you usually need to assemble the roof rack system before you install it. This usually requires screwing together crossbars and side rails. Before mounting the roof rack, you should measure the distance from the rails to the back and front of the roof and then centre it.
Drill/ Attach
If the roof rack system requires you to drill holes in your Pajero, then go ahead and do that, otherwise, skip this step and start attaching the mounts. To attach the mounts you'll usually need to clamp them onto your Pajero's crossbar in the desired location. Start working your way from the rear towards the front.
Mount
Finally, you'll need to mount the rack by tightening the bolts. Before you fully tighten the bolts, make sure to check the roof rack's position on the roof of your Pajero so that everything is aligned properly. Then, give the bolts the final twist and there you have it, your new roof rack installed on your 4×4.