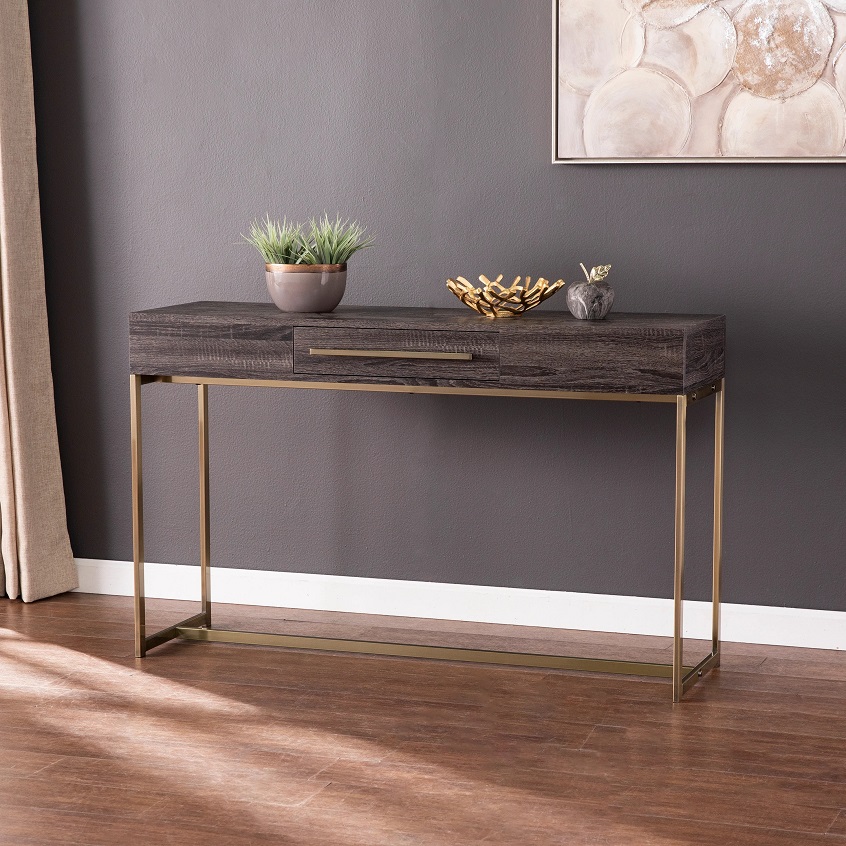 How to Decorate a Console Table to Bring a Gracious Note to Your Home
As we all know, each and every room of the home has its focal point. And just as the coffee table is the living room centrepiece, and the dining table is the dining room centrepiece, it's the console table that's the hallway/entryway centrepiece. An appealing and stylish console table is the perfect way to adorn an empty dull wall in the anteroom.
Located in the very entrance of your home, it could even double the purpose as a place where you can keep your keys in a bowl. If the design has drawers, there's even room for some things and documents that otherwise don't belong anywhere else in the abode. Now, while console tables can be beautiful on their own, most of them are designed to be adorned. Luckily, creating a magazine-worthy console table is possible if you use the right things.
Stack Books and Jewellery Boxes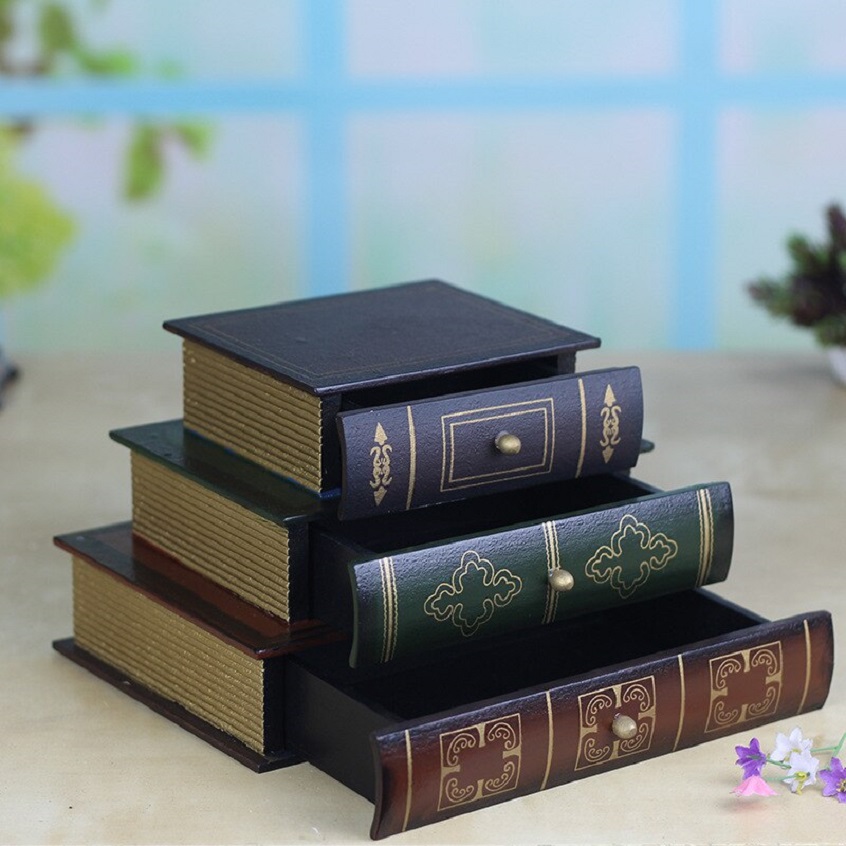 No console table's look (and in many cases coffee table) can be complete without the use of books. Whether with or without shelves, adding a stack of books on its top, or on each shelf, could create wonders. You can either add one stack of books, or two, at varying heights to add dimension. Besides books, you can add a dash of glamour and style by introducing eye-catching jewellery box(es).
Introduce a Reed Diffuser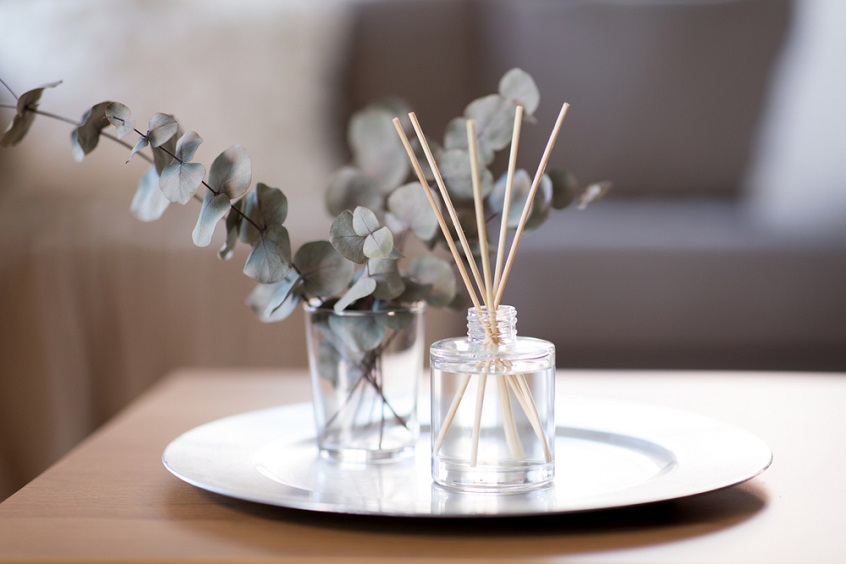 Creating balance and symmetry is also possible by adding another home decor piece and that's a reed diffuser. You can add it on the console table or over the stacked books or jewellery box if the lid is flat. By doing this, you will not only create a balance, but you'll also fill your home with a pleasant smell.
When placed on a console table in the entryway, you'll allow your guests to feel the pleasant aroma that spreads in your home even from the front door. For this reason, you should choose common fragrances that are loved by almost everyone. Such is the case with lime, coconut, vanilla, orange, and pomegranate. Even though lavender is quite commonly used for its numerous benefits, not all people love its smell. So, it would be better if you stick to some general smells.
The best of all about reed diffusers as the appealing and stylish home decor pieces is that they are long-lasting and can serve you up to six months. The beautiful and appealing reed sticks are usually made of light wood that can absorb oil when sitting in a liquid. That way, the oil gradually travels throughout the reeds, filling the room with an amazing fragrance. In order to increase fragrance distribution, it's recommended to flip the reeds on a weekly basis.
These diffusers can be extremely modern and stylish even on their own and you can use this to your advantage. They vary in look, type, style, size, shape, colour, and reed stick colour, which gives you the opportunity to choose the best model for your console table. Plus, they don't use flame or aerosol to work, so you won't have to worry about the table or the surroundings getting damaged. Plus, there will be no residue left behind.
Add a Table Lamp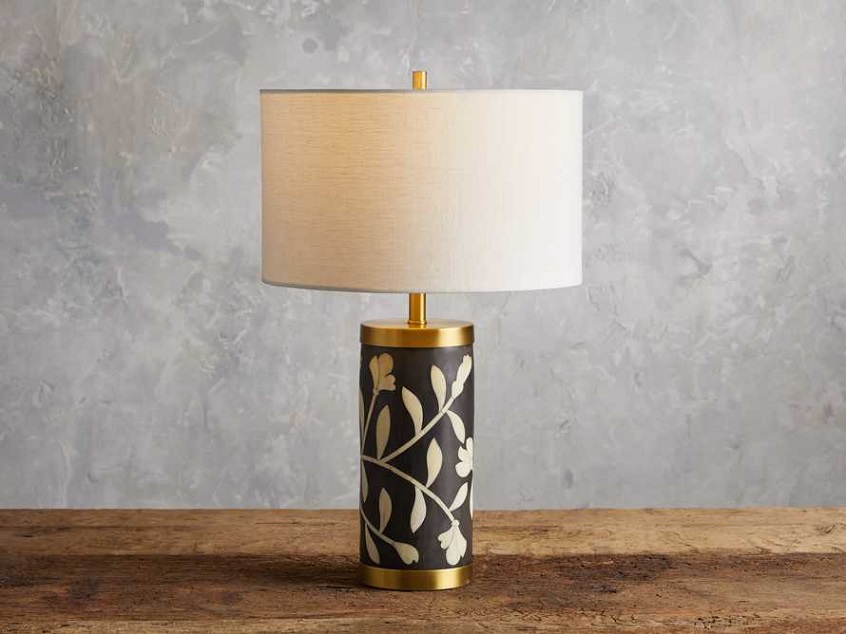 Table lamps are intricate home decor elements that can look perfect when added to a console table. By adding a lamp, you'll be able to accentuate even more of the beauty you've just created without compromising on style and look. Plus, you'll gain even more if you choose a decorative table lamp that has an appealing decorative body.
Adding a smaller lamp on the other end of the console table is also an option. Some interior designers advise mixing and matching different lighting sources, like for instance a table lamp and a tall candlestick. It's up to you whether you'll light it or not.
Decorate with Statement Art
Getting the most out of your console table and adorning it is surely easy, especially with so many ideas and home decor items that you can use. But is this enough?! What happens with the empty wall behind it?! If having no mirror behind the console table, and only a blank white wall, the console table on its own can look dull which is why you should look for an accessory that'll make it pop and emphasize its beauty.
The easiest way to tie the whole look together is by adding artworks. You can either add one big statement piece of art or you can create a gallery wall by choosing some scenic art poster prints. By mixing and matching several art poster prints, you'll be able to enhance the overall look of your console table. Just imagine how beautiful your hallway or entryway will look with a scenic view like this.
When creating a gallery wall, you can combine different sizes and shapes of paintings to add more dimension to the place. Just make sure the frames are made of the same material and colour. When hanging an oversized art print, you should follow one basic rule: the chosen artwork should be around 75% of the width of your console. By following this rule, you'll be able to achieve a good visual balance between the art piece and the console table.
Another thing to have in mind is choosing an art print that will meet the console table and the surrounding style. Speaking of which, you can choose between the abstract, animal, tropical, beach, floral, botanical, fashion, vintage, typography, architecture, birds art prints and so many more. All of the styles give you the freedom to choose the art that will meet the surrounding. Just don't forget about the colours and that adding balance is key!