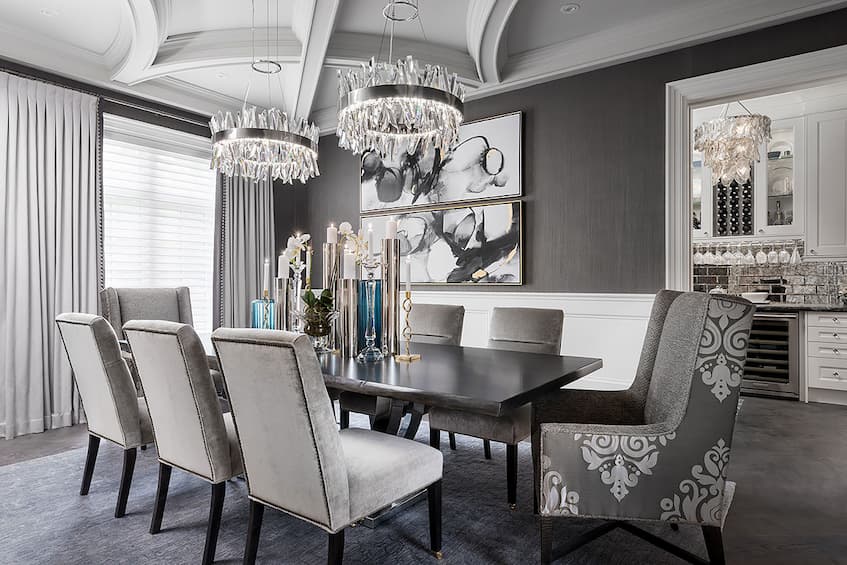 Kitchen Makeover: How to Create a Practical and Welcoming Dining Area
When designing a dining area as a part of your existing kitchen, comfort and functionality should be prioritised. There are different methods to generate comfort in a dining room, ranging from furniture selection and wall ornamental components to opening the windows and installing beautiful light fixtures. A smart dining room design can create a cosy atmosphere, provide appropriate mobility space, and work effectively to accommodate eating gatherings. Here are some steps that can help you achieve this:
1. Turn your dining set into a focal point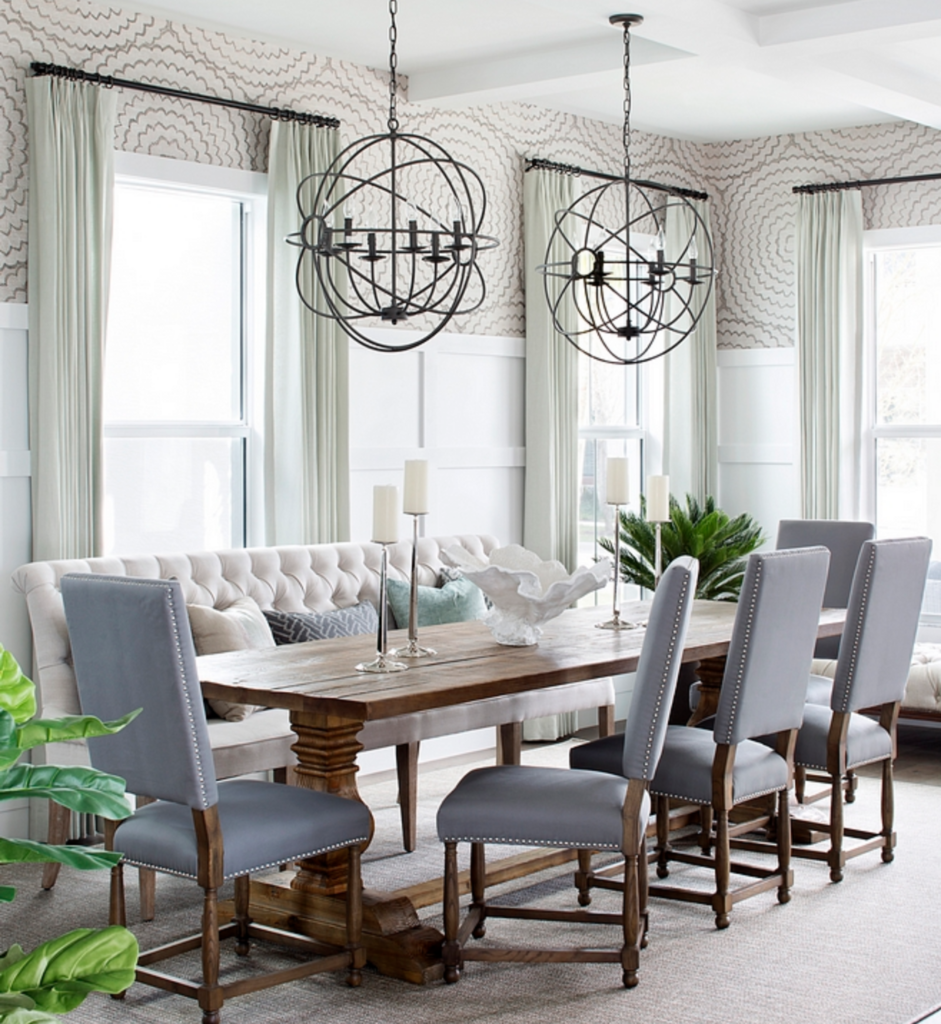 If you have a large family, or frequently host family events, adjustable dining benches are also an option. Consider the colour and material of the dining table as well. For a more harmonious feel, colour-coordinate your furniture with the wall paint. Also, don't be scared to experiment with different styles. For example, modern dining table sets go best when they are matched with unique handmade pieces, such as a stunning Moroccan rug.
A dining table is an important part of any dining area. Choose dining sets online with chairs and tables that are the right type and size for the space. In a smaller dining room, avoid choosing a rectangular dining table. Instead, you should go for a more compact round shape. Adjust the dining table's capacity to the number of people in your family.
2. Extend the cosiness to your kitchen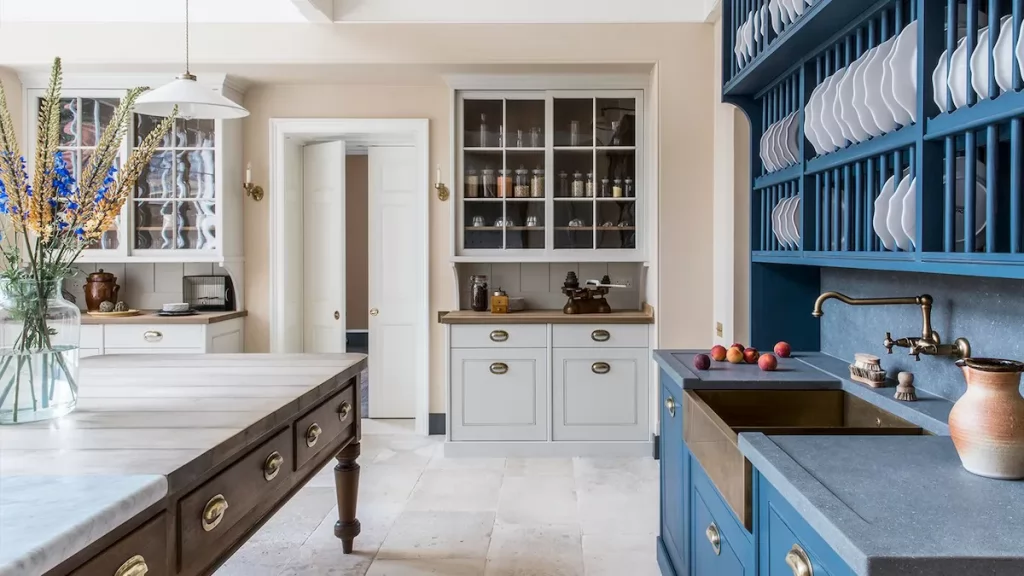 Upholstered furniture is the way to go if you want a truly comfy vibe. Use armchairs at the ends of a long table, an upholstered banquette to the side, or even a comfy couch — just make sure the seat height will work with the rest of your dining set before purchasing. Crates nailed to the wall are transformed into rustic shelves for exhibiting china here, and a fringed floral shade adds a playful touch.
3. Take advantage of natural light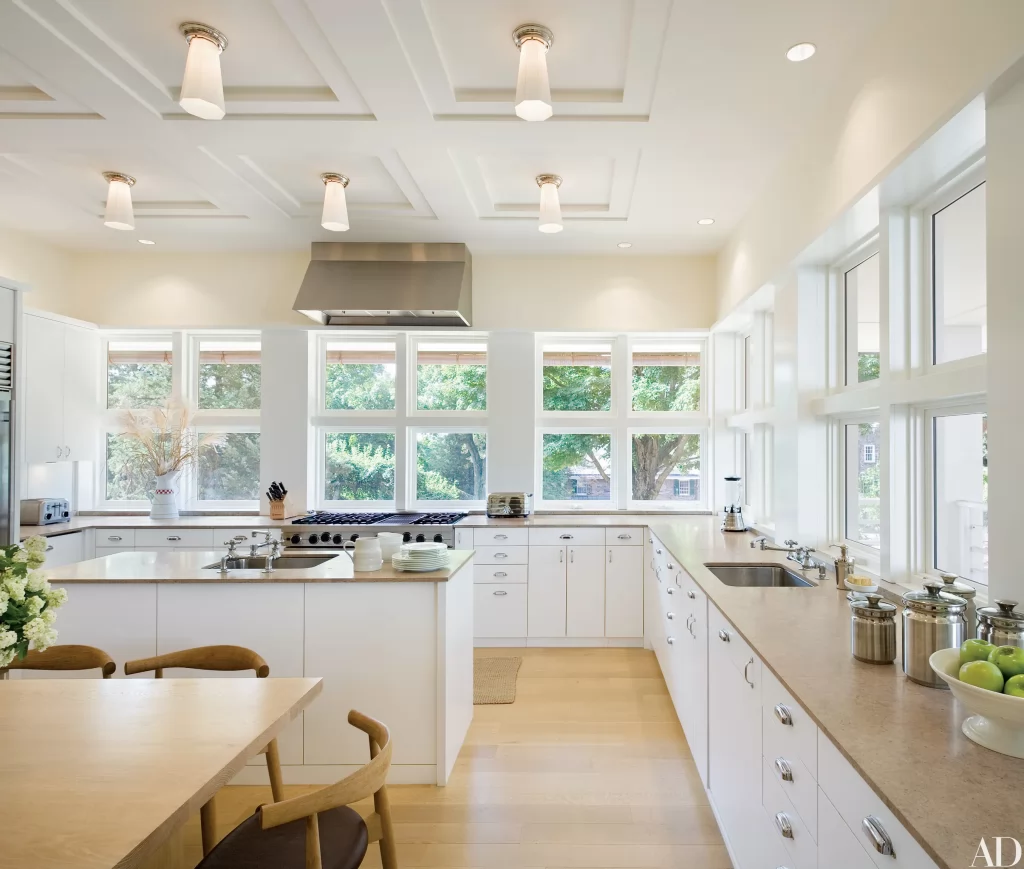 With a window seat, you can take advantage of a sunny spot every time you get a chance. If your dining room gets a lot of natural light, you may be wasting it if you just use it for supper. If you add a comfortable cushioned window seat, it may become your favourite new resting corner. It is also an entertaining area for small children to sit by so that you can keep an eye on them while working in the kitchen.
4. Choose the colours of your wall carefully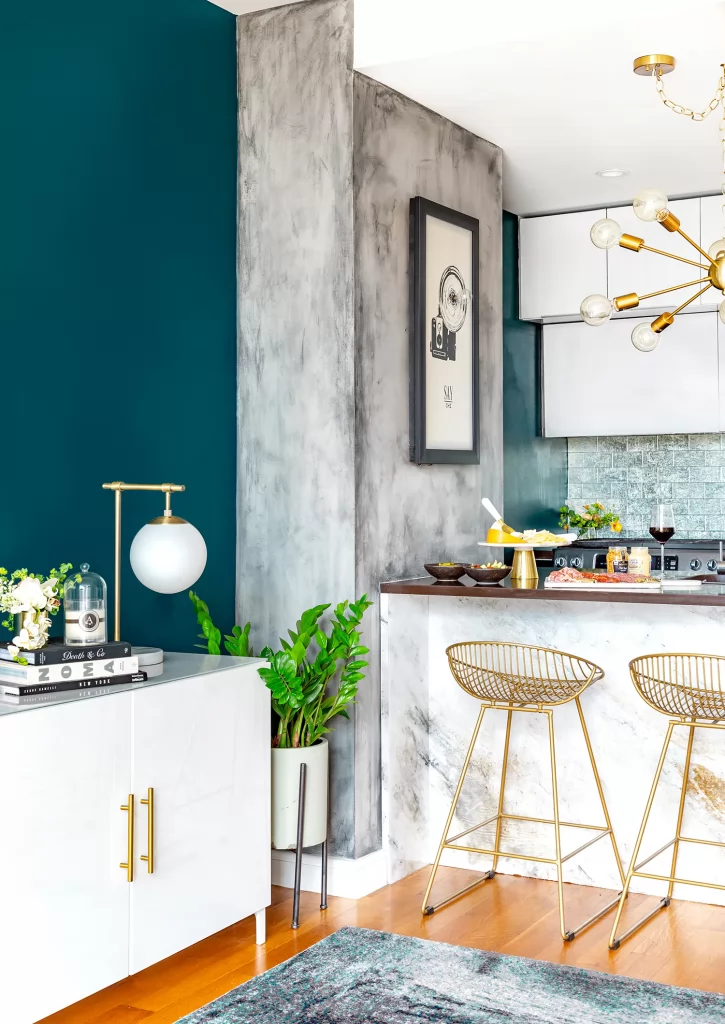 To "warm" up a large space, use a rich wall colour and an appropriate kitchen flooring solution. For example, bright brown walls in a rustic ranch-style dining room bring out the warmth, but any earthy tone colour will be your best friend in creating a cosier feeling in a large area. Limit kitchen colours to two or three primary tones (include pops of bold accent colour for a lively look) so your small kitchen design doesn't feel congested or overly busy. To improve the aesthetic appeal, utilise a soft rug and thick, layered window coverings.
5. Bring in some meaningful artwork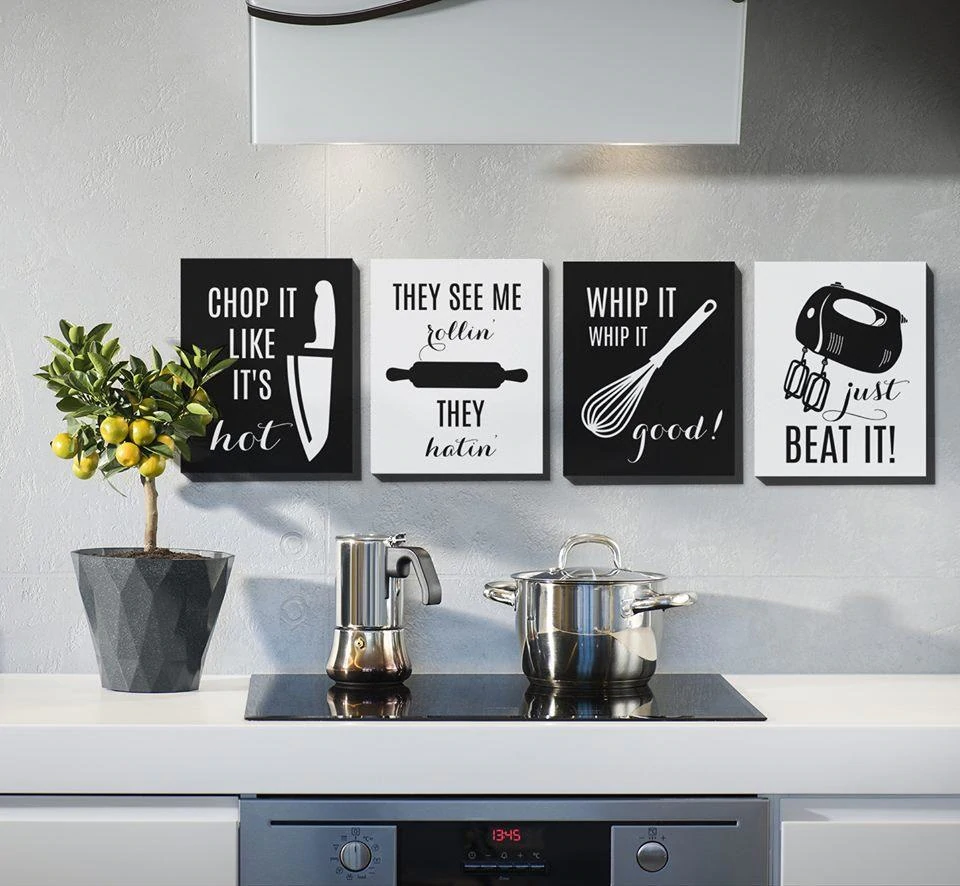 Aside from the colour schemes you paint on your walls, there are other methods to elevate your dining room space. Consider decorating your dining area with a huge piece of artwork, such as a mural or painting. This can be used to create a focal point in the room in a simple yet welcoming way. Art as a form of expression can always help you tie together the style and feel of all of the elements in the room.
6. Brighten up the room
A dining area isn't complete unless it has precisely the perfect amount of lighting. An eye-catching light fixture centred over your dining room table allows you to achieve the warm and welcome ambience that a dining room requires while remaining functional. A big chandelier made of glass, for example, is ideal for the mood of an exquisite and classy room. If you want a more modern or striking style, choose a light fixture with a unique shape or a vibrant accent colour.
7. There is always room for more flowers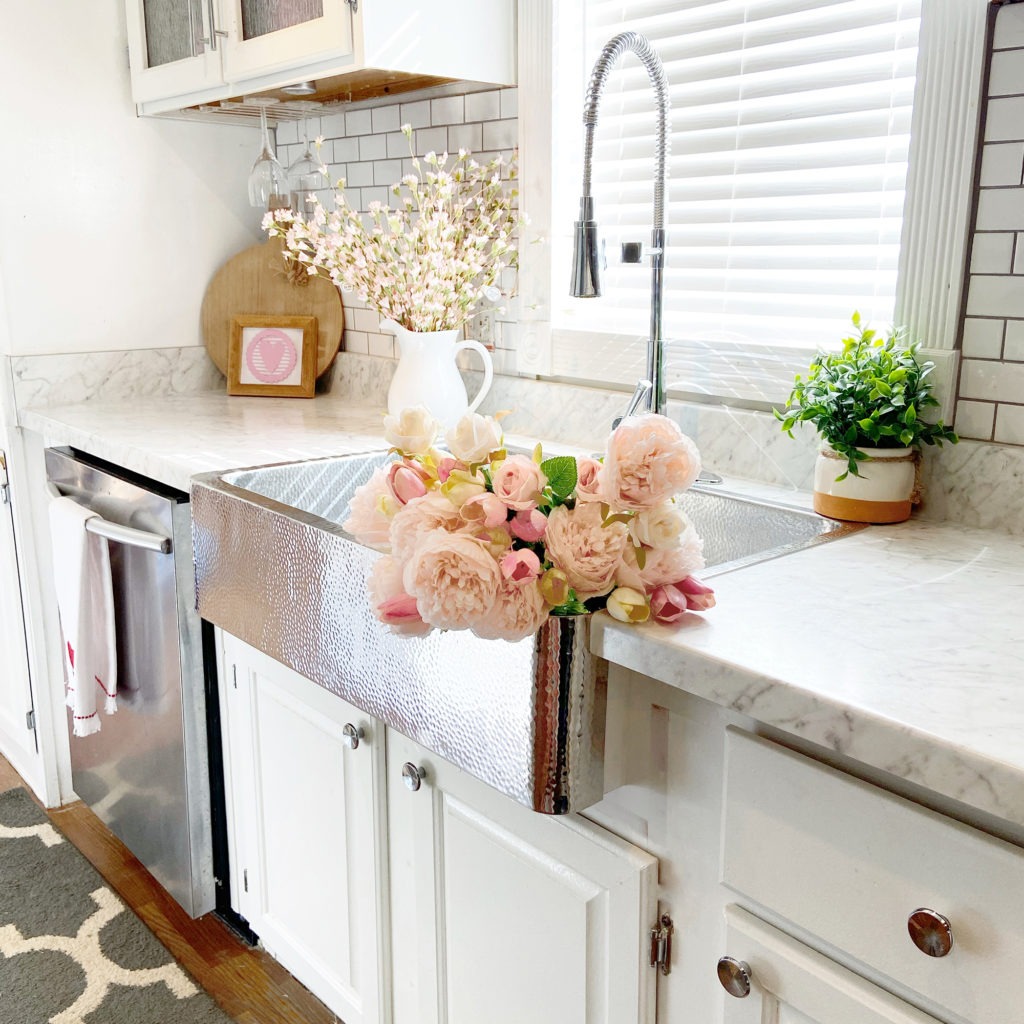 Geometric and floral patterns are essential for tying your dining room's look and feel together. Flower-based patterns for your drapes, rug or chair upholstery are the way to go if you want a more classic or even rustic look. Geometric patterns, on the other hand, are very popular in dining rooms for a modern look and feel. Geometric designs look great on a rug or window curtains. You may also add a flowery touch to your dining area by making the centrepiece a flower arrangement.
8. Utilize your storage space
Aside from the dining sets online you can choose along with chairs, accessories in your dining room play an important role in defining the tone of the space. If you prefer to keep your china in a cabinet in the dining room, consider the mood you want to create and use the cabinet to bring that to life. You can use glass shelves and doors in the cabinet to display your china beautifully, or you can choose cabinets that keep clutter hidden.
9. Add personality with a cabinet of antiquities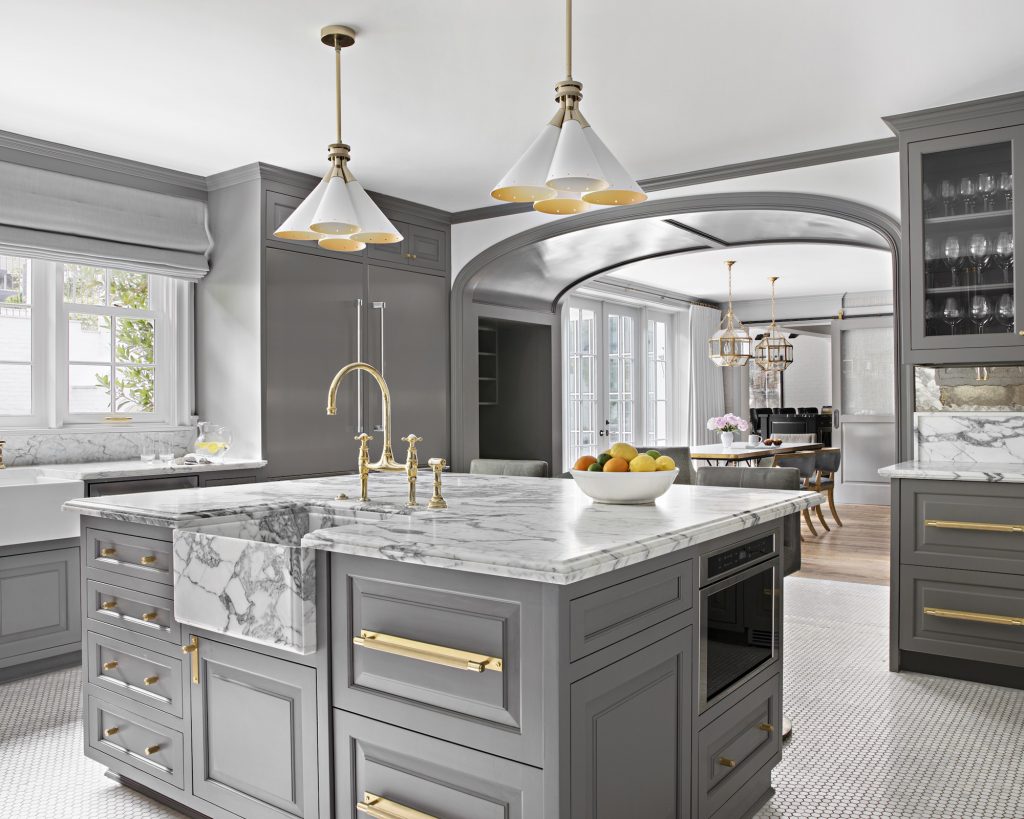 Accessories can establish the tone for a room, so consider the mood you want to create before stocking the china cabinet. To open up the space, stack your collections loosely rather than in exact order. A garland strung from the ceiling and other decorations hanging from the knob add to the festive ambience. Use lovely stones, moss, and leaves to accent stacks of dishes for an organic, nature-inspired aesthetic.