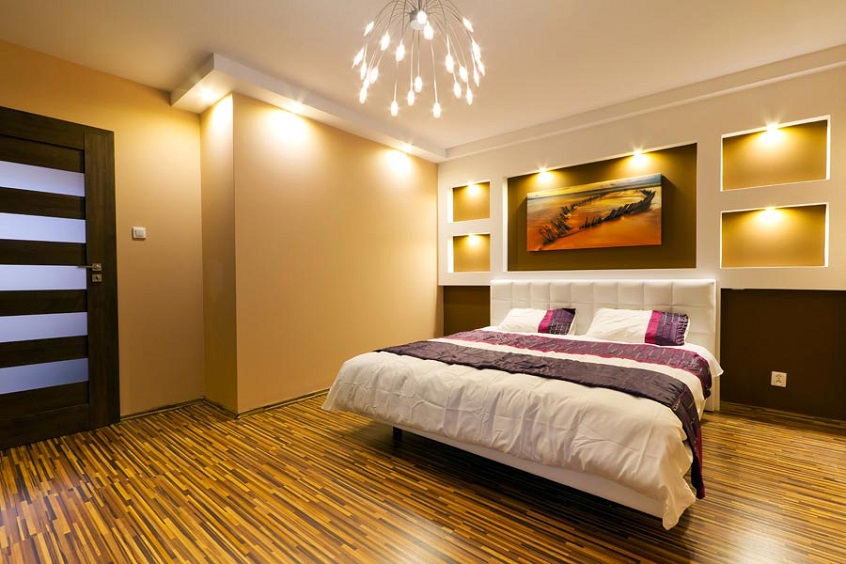 Let There Be Light – the Lowdown on High Quality Light Fittings
So, you've decided your living space needs an uplift and are thinking of affordable ways to do it. Let me help you out with this one – good and high-quality lighting! Just like with an outfit – usually it is the accessories that make it pop and look more appealing. Therefore, adding some gorgeous light fittings to your already existing décor could easily make the space look more impressive and expensive, without having to spend a fortune. Of course, by now you're probably totally on board with this idea, but where do you start?
Pick The Right Bulbs
When it comes to deciding what light bulb to use, generally the choice will fall between incandescent and LED bulbs. Out of these two, incandescent bulbs are a lot cheaper but they have some major disadvantages. Like for instance, they are very power hungry and not very durable. On the other hand, LED bulbs are a more cost-efficient solution in the long run. They are very energy-efficient, using 75% less energy than incandescent bulbs. What's more, a single LED bulb can offer up to 50 000 of runtime, which means you might not have to worry about replacing it for years to come. The fact that LEDs come in an attractive range of colours is another thing that makes them the preferred choice.
It's All about Layers and Variety
So, you've decided your going with LEDs but are worried about whether you'll actually find the correct fittings for them. Do not fear, when it comes to LED light fittings Australia retailers offer an incredible variety of options to help you create that perfectly layered look. In a single room, you should consider the following layers of lights.
Ambient: Ambient lights are your all-purpose solution, and the primary source of brightness in a room. The layer of ambient lighting can be achieved with a single large fitting, like an impressive chandelier, or several recessed lights for a more subtle and modern look. Since ambient lights are always positioned overhead, they can create an uncomfortable glow and harsh shadows. In this case it's advisable to use dimmers to help you soften the glow.
Task Lighting: While overhead lighting offers plenty of brightness, when you're focused on a single thing it can feel burdensome. However, task lighting can provide good, focused illumination when you're concentrated on something. Like for instance, a desk lamp when you're reading or filling out forms, or undercabinet fittings when you're cooking.
Accent Lighting: A well executed home design scheme always includes tasteful accent lighting as a cherry on the top. It's used to draw attention to certain elements in the room you want to show off, like for instance an intricately moulded wall, or a beautiful art piece. Most of the time accent lighting is achieved with the help of wall lights, however, in some cases even downlights and uplighting can work. What works best is all up for you to decide, but if you don't feel quite confident picking out LED light fittings Australia has plenty of good lighting designers who can offer a helping hand.