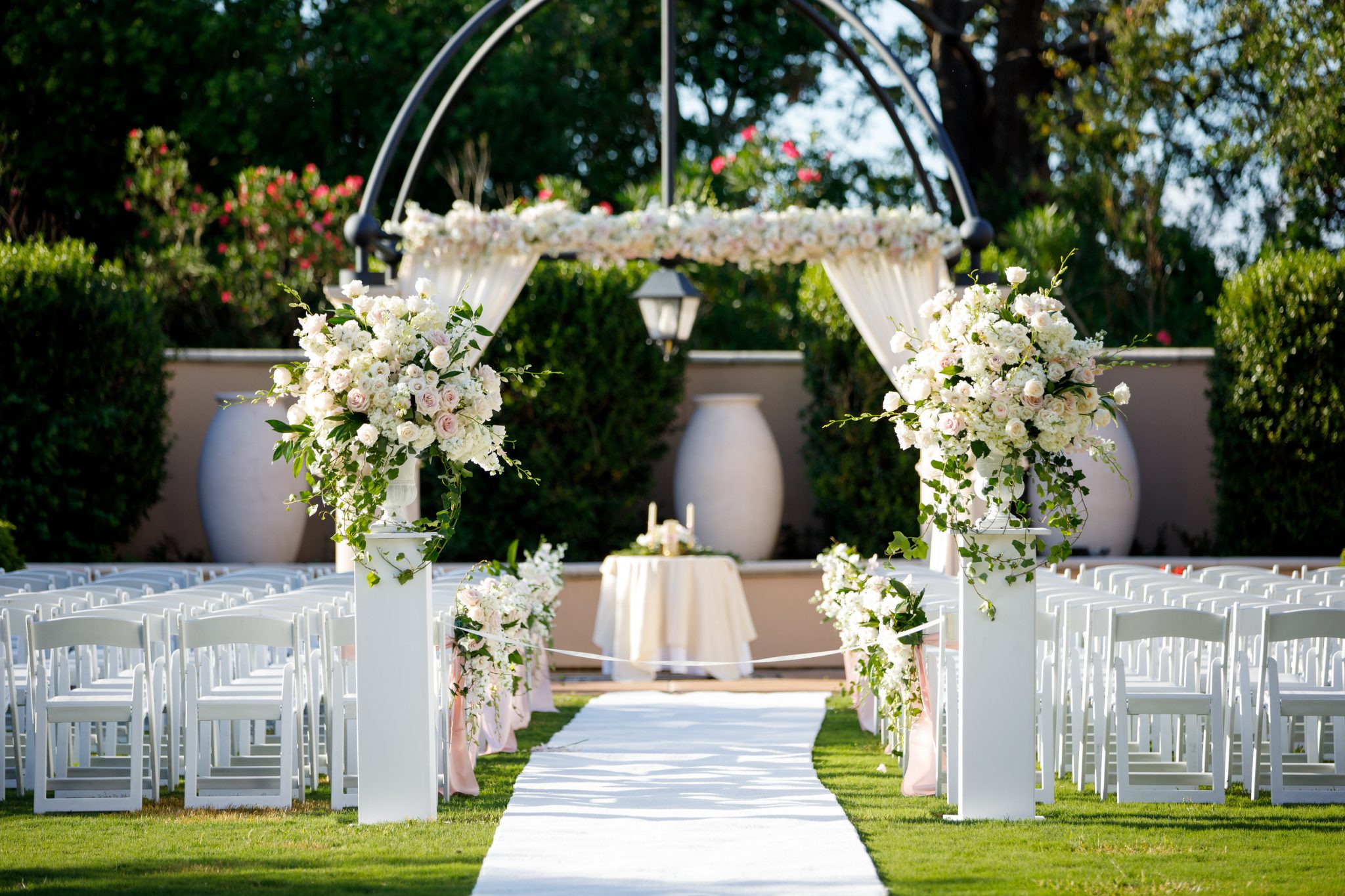 Make Your Big Day Stand Out With Unique Wedding Urns & Pedestals
When it comes to wedding decorations, no matter how simple they may be, they can turn a special event into the magical, once-in-a-lifetime celebration you've always dreamed of. But while the process of decorating your wedding venue can be very exciting, choosing decorations can feel like a never-ending task. From garden urns and pedestals to different flower decorations, hang string lights, various candle decor ideas and many more simple but significant accessories, it can be hard to narrow down the best for your special day.
To make your mind up easier in terms of decor, it helps to pick a particular scheme. But whether you decide that the ceremony and reception will be modern, traditional or rustic, there are some accessories that never go out of style and always fit every scheme perfectly – wedding urns and pedestals.
What Makes Them Perfect for Your Special Day?
Wedding columns and urns can be a simple way to create dramatic décor at your wedding ceremony or reception. They are a romantic but yet versatile choice and can be easily manipulated to fit in with any theme or style. Pedestals, or also known as columns or pillars, come in many different sizes and can be easily moved in or out of photographs. You can place them at intervals along the main walkway to the entrance of your reception hall.
Also, you can position one at each end of your wedding table and continue the theme by placing one in each corner of the venue creating an imposing and sophisticated look. Think beyond the typical use of pillars and you will surely have a wedding decorating scheme that will suit your personal style.
Columns of different heights can add depth and visual interest to the space and provide a base for further decorations and accessories that fit into the décor scheme. Usually, they are white, made of hard plastic and can be round, square or hexagon. Some of them may have embellishments at the top or at the bottom near the flat base, providing a place to put your flower arrangements, drapes, candies or other decorations. They come in different sizes, from half a meter in height to ones that can reach the ceiling.
Usually, people use pillars as a foundation for other decorations. However, if you are planning to organise a Roman or Greek-themed wedding, you can leave them just as they are, or decorate them with ivy leaves wrapped around them.
If you are planning to put pillars as a decorative element in the church or the banquet hall (if they don't already have small ones available for use) you can rent some from a rental supply company. You can also look for garden urns and pedestals online and find the perfect decoration pieces that can embellish your garden or backyard after the special day.
Lovely Wedding Decor Ideas with Pedestals and Urns
As a Wedding Aisle Decoration
Column pillars look best when used to accent the wedding aisle. One good idea is to place them at the end of each row of seating. They can stand by themselves, or be decorated with floral arrangements and other decorative items. They can be also used for decorating the altar. Cover up the background by placing large pedestal planters at the front of the altar area, weave tulle decorations between them and make a perfect wedding picture backdrop. If the ceremony is held outdoors, you can use columns to create boundaries.
Even though the most typical way to top a wedding column is to use flower arrangements, there are other ways too. You can add a basket of fresh fruits, flower petals, decorative candles or even decorative white swans and create a unique display.
As a Wedding Reception Decoration
At the reception, pillars can be used to create a beautiful lighting scheme. Wedding reception lights are very important for setting the mood and pillars can be the perfect accessories used for that matter. That being said, you can place the columns around the edge of the room and wrap them with standard lights in order to create a nice, romantic atmosphere. If you use pillars that go up to the ceiling, you can string wedding lights from the top of each pillar, swagging them or making a pattern in order to create an astonishing overhead lighting arrangement.
Similar to being used at the wedding ceremony, the role of columns as reception decoration is most often that of designating important areas. That being said, you can use them to create a backdrop or to flank the cake table, the staging area or even the wedding party table. Tall column pillars can even be used to designate the dance floor.
If you simply love flowers and you want to have flower arrangements all over the place, buy or rent small wedding urns that are between 15 and 20 cm high, decorate them with different fresh flowers and use them as guest table centrepieces. Using small and unique wedding urn pots can be a great way to add creative table décor for the reception as well.
As Cocktail Tables
You don't need to use urns and pedestals only as traditional decorative items. Just let your imagination guide you and you can find many other interesting ways to use them. Having said that, have you ever thought of using column pillars as cocktail tables? Yes, that's possible. You just need to find large, sturdy columns that reach approximately chest height, cover them with small table covers and voilà. This can be really a unique way to decorate the venue and add a cool cocktail party touch to your reception.