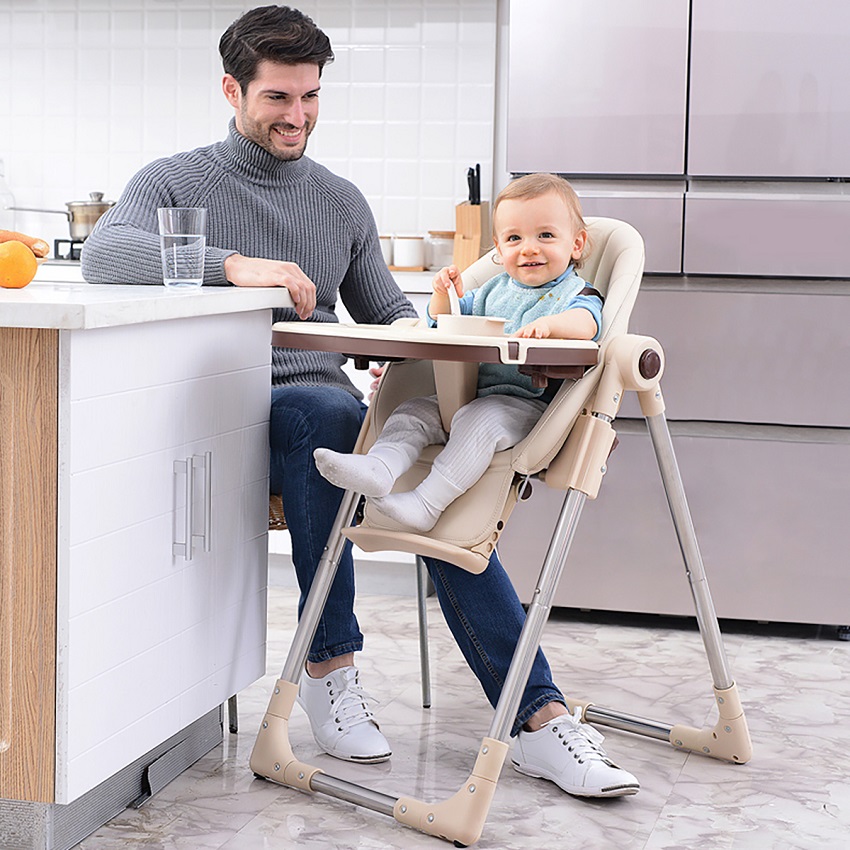 Making Mealtimes Pleasant: How to Choose a Highchair that Will Work for You and Your Baby
Introducing your baby to the world of solids is an exciting time, but the flying food and tumbling crockery to tears, and cleaning up all that mess, can make all of that process somewhat difficult to handle. For this reason, finding the right high chair is key to making mealtime a pleasant experience. So, if you're a new mum on the block, having a quality high chair in time for feeding o'clock is a must-have purchase.
Benefits of Having a High Chair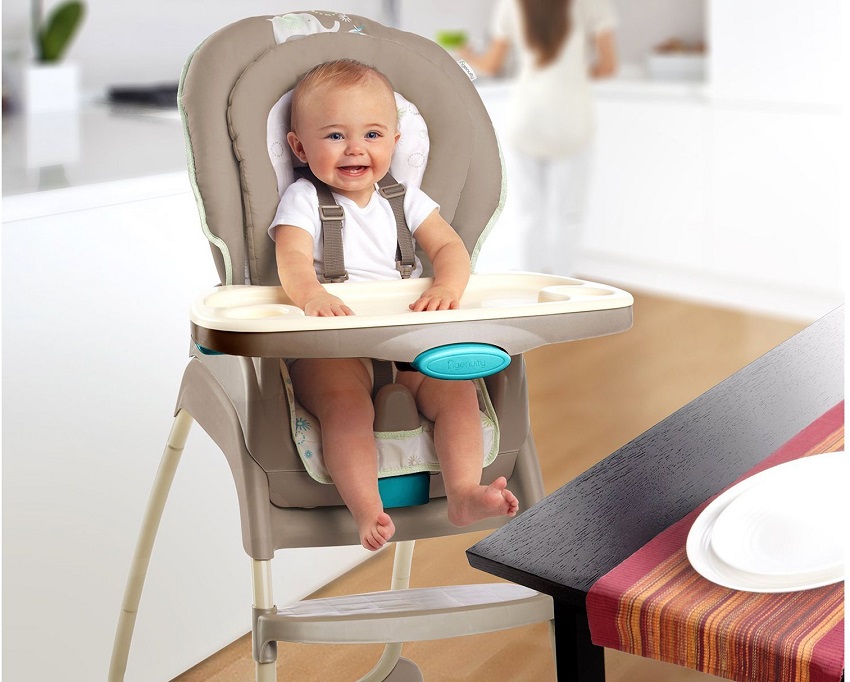 High chairs have probably been around for longer than you think, dating back to the 1600s. However, the earliest models that resemble what we have today date back to the 1820s. Given their extensive history and numerous design changes, it's no wonder that buying a high chair for a toddler is such a common occurrence in modern households.
For years, parents have used and relied on them because they are adaptable, comfy, and effective in raising autonomous children. There are several benefits to getting a high chair for a toddler like encouraging them to feed on their own, but what are some of the other benefits this chair provides for babies and parents?
Self-feeding teaches emerging eaters important motor abilities such as pincher grip. For babies who can sit well unassisted, using a high chair from an early age may introduce them to self-feeding. It also makes it simple for you to force them to eat.
High chairs also make feeding time a lot easier for new parents. The meal trays on high chairs have a cup holder to accommodate bottles or cups, making serving easier and allowing you to keep all of their food in one spot. You could also feed them without needing to rush behind them as they moved.
As kids grow, the high chair can be used to teach them new skills, such as puzzles, colours, or alphabets, or simply a pen and paper so they may practise scribbling. Considering all of the alternatives, purchasing a high chair appears to be a requirement in your baby's increasing demands. All you have to do is make sure you select a model that is appropriate for both your child and your budget, and you won't be sorry.
When is the Right Time to Buy One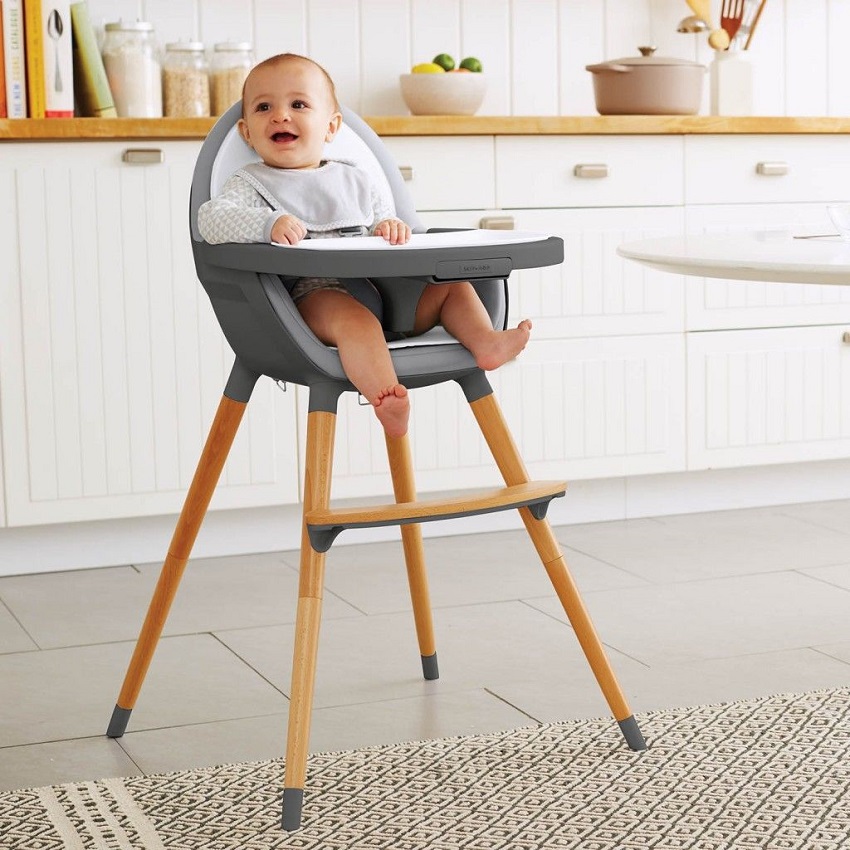 Every baby is different, but most parents expect their kid to sit up in a high chair around 4 to 6 months old. Many look forward to this milestone because it allows you to free up some space around the house, and it's a time when your baby takes part in some of the family's activities.
Your baby will be ready to sit in a high chair once they can sit without any assistance. When sitting, they should be stable with only a small bobbing around. Most experts advise waiting until a child is 6 months old, but you must ensure that your kid is ready; after all, every child develops at a different rate.
Your little one should be able to feed themselves by the age of one. They'll eat soft or little portions of food, such as avocado and porridge. If they've mastered finger feeding, it signifies they've learned an important motor ability and are ready for utensils. Around 6 months, babies can swallow a mouthful of food, so by 12 months, they should be ready to feed themselves.
Meeting this milestone has advantages for both newborns and parents. With your baby in a high chair, you may have your hands free at mealtimes to prepare and eat your own food or help other children, and your baby can begin to learn about sociability and family interaction at the table.
Features to Look For When Shopping for a High Chair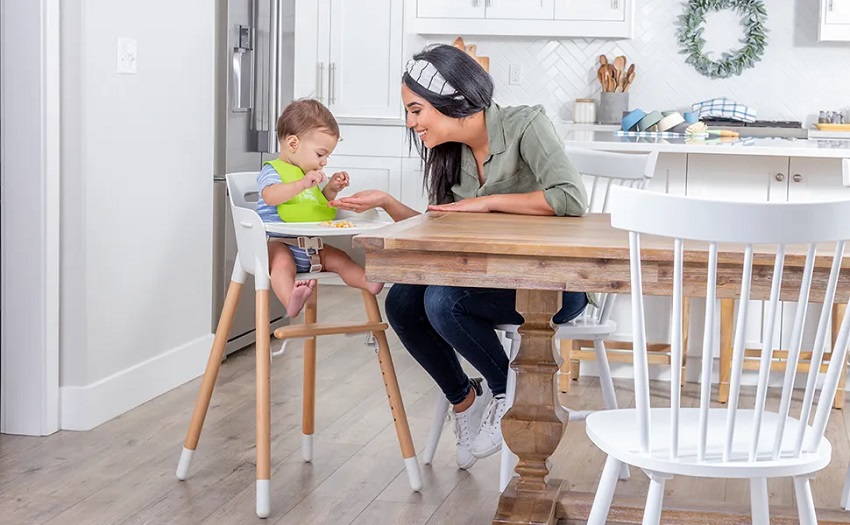 Buying the right high chair for your infant is essential for safety and practical reasons. In terms of safety, your high chair must include a 5-point harness. This safety harness is a restraining strap that wraps over the baby's shoulders, waist, and legs to keep them in place.
Moreover, you should look for a high chair with a wider base profile to ensure the right balance. High chairs are usually made tall with a small base profile, increasing the danger of the high chair toppling. So considering all the slips and falls you've seen in restaurants with those antelope-style high chairs, choose a chair with a good balance and reliable legs.
Because parents use high chairs differently, these are the sorts of questions you should ask in order to choose the best high chair in terms of usefulness. The first thing, your high chair must include washable trays that have simple upkeep. Most parents would like to spend their valuable time with their children rather than cleaning. so look for dishwasher-safe plates and pads that are machine washable and easily cleaned with one wipe.
Do you want a high chair that can grow with your child? So, choose one you can change its size accordingly. Do you need a high chair with wheels? Because high chairs are mostly used in the kitchen not all parents require a mobile chair. However, if you want to use it throughout your home, look for one with good quality lockable wheels that you can lock down when bub is in the high chair.
Do you want your little one to join you for dinner? Many of us think that dinner time is essential family time that we all share. There's no need to exclude your child from this important family time, so opt for a high chair with a removable tray.
This way, your infant will be able to join you at the dining table. It's also crucial to inspect the chair's height to verify that it is appropriate for your dining table – so that baby may sit up at the table with you and the rest of the family.