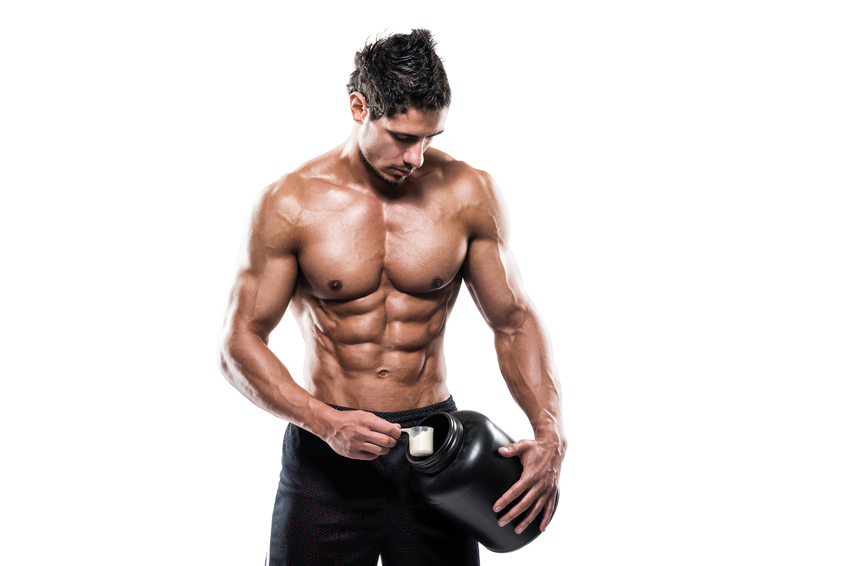 Muscles Don't Fake, Especially When Powered by Protein Shakes
Nowadays, it seems like everyone who's been to the gym a couple of times is in a "protein craze" phase. Just walk around even in the smallest grocery store in your area, and you're likely to find a wide assortment of high-protein oatmeal and protein-enriched cereal. Whether it's whey protein, soy, milk or casein, it's all about the protein.
Granted, the best way to get enough protein for your body is through solid food, but as most would agree, it's not that easy. Especially when you're busy throughout the day and don't have enough time for meal prep, you'll have to resort to protein shakes made of natural ingredients and boosted with protein supplements.
A lot of bodybuilders who lead busy lifestyles opt for protein shakes enriched with protein supplements Australia wide. The amount of protein shake recipes is countless, and a lot of people get theirs off the internet. A protein shake can replace your morning and evening meal, or it can serve as a snack between meals. The best time to have one is in the morning, before and after a workout. Here are some of my favourite recipes:
Chocolate Banana Protein Shake
½ dose of chocolate protein
1 peeled banana
½ teaspoon chia seeds
½ teaspoon peanut butter
¾ cup dairy-free or semi-skimmed milk
Vanilla Raspberry Protein Shake
½ dose of vanilla protein
½ cup of frozen raspberries
½ teaspoon of agave
1 teaspoon of hemp hearts
¾ cup of coconut water
Just put all of the ingredients in a blender, mix them, and your protein shake is ready to drink it up. Don't be afraid to experiment and make up your own original recipes. The amount of protein you should take to build muscle is 2 grams per 1 kilogram of body weight. For instance, if you weigh 90 kg, you should take about 180g of protein every day.
If you're taking larger amounts of this powder, protein supplements Australia experts advise that you should drink more water to help your body process it. Protein also contains BCAAs which are also extremely beneficial for muscle growth and overall body health. However, if you're taking large amounts of it, complement your diet with magnesium and calcium as they can get depleted quickly by the protein.
Regardless of your fitness goals, protein is regarded as one of the most fundamental nutrients in any nutrition program. Plus, it is an essential ingredient for achieving optimal progress in performance and physique enhancement.