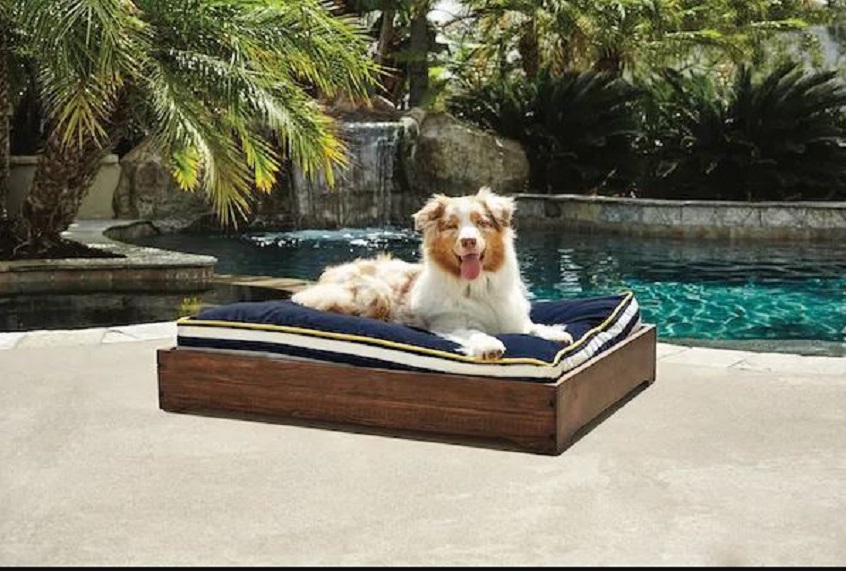 Outdoor Dog Beds: Why Your Pet Needs a Safe & Soft Sleeping Place
If you are a proud dog parent, you sure treat your pet like any other member of the family and wish only the best for him. What you feed your dog is equally important as where your dog sleeps. Our furry friends are here to cheer us every day, so why not make their life happier?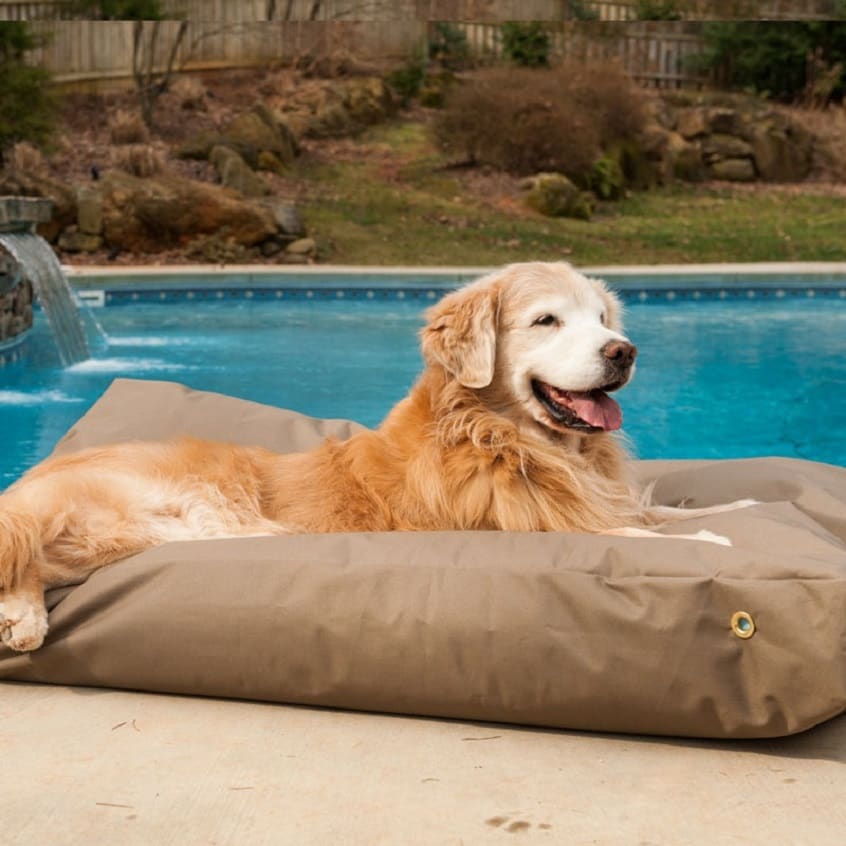 Dogs sleep 14 to 18 hours a day. Having extra space for your buddy to rest and relax is an idea worth pondering. Imagine spending the hot sunny days outside curled in your favourite chair reading a book, and your dog laying down on the ground. He could pick up all the dirt and later transfer it to your outside furniture. Not to mention how uncomfortable he must be. Outdoor dog beds exist for a reason: to provide a safe and soft sleeping place for your pet.
Do Dogs Realy Like Dog Beds?

The truth is, dogs like to have a place on their own, just like we do. They love having a place where they can retreat to after playing time and enjoy a peaceful nap. Providing an outdoor bed dog for your fluffy best friend can also be very beneficial for his health. Additionally, it can keep him from sleeping where you don't want him to – on your outside furniture, or on the dirty ground. Specially designed outdoor dog beds are meant to provide comfort and protect your dog's health. They are so practical and versatile that they can make the transition from your interior to your outdoor patio or deck and back again effortless.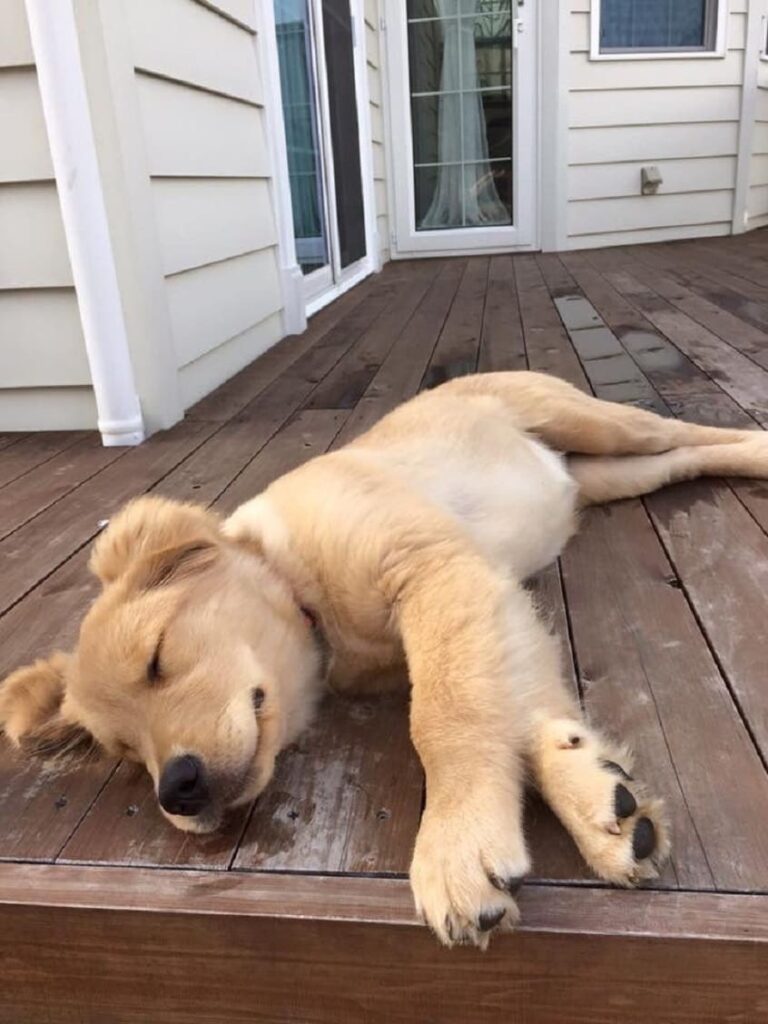 Sleeping on the hard patio floor or directly on the cold ground can have a negative effect on your dog's health. It can cause hip dysplasia, arthritis, or other structural ailments. Older dogs, in particular, are more prone to these conditions and need the help of orthopedic outdoor dog beds. Outdoor dog beds often feature other health-promoting aspects, such as flea proofer to keep the fleas away.
Providing your canine companion with a dog bed can help keep him clean. Sleeping in his bed outside will prevent him from transferring too much mud and dirt inside your home. And since most dog beds come with removable liners, you can always keep both the bed and the dog clean. To make sure your dog uses it, though, you need to get the right bed. Larger will need larger dog beds, and different beds will come with different features.
Features to Consider When Choosing Dog Bedding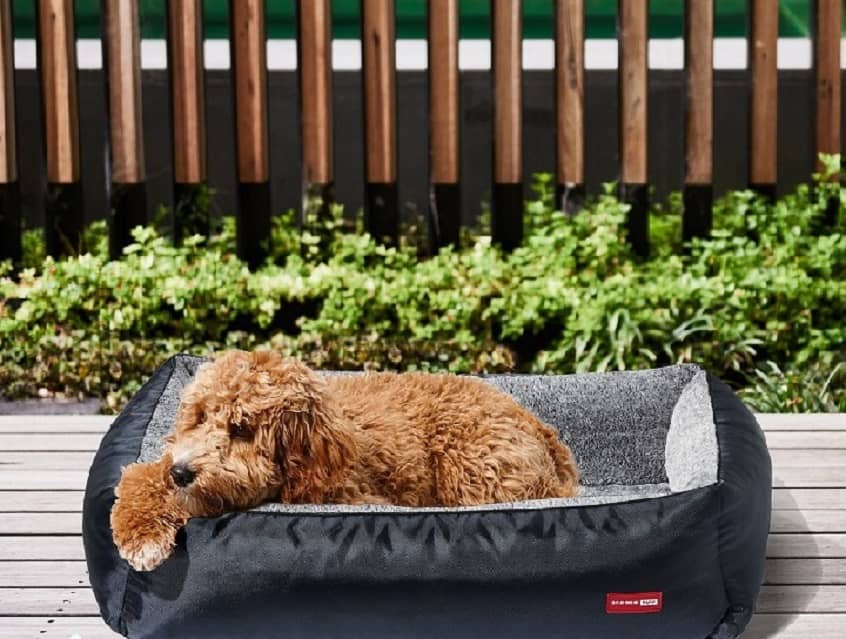 You probably spend a lot of time choosing interesting dog accessories. That shouldn't be any different when buying a dog bed. First of all, you need a water-resistant cover that can withstand the elements and stand the test of time. A good rule of thumb is to avoid covers made of anything "plushy" or fuzzy – they might harbour water and bacteria even more.
The right outdoor dog bed should feature a removable cover that can make washing a breeze. And since the bed is going to be exposed to the elements and you might wash it more frequently, make sure you choose a design and colour that is not going to fade soon.
The size is one of the most important features you need to consider when buying an outside pet bed. Your dog will probably use the bed more if it's the right size. You should also look for a comfortable model. The most comfortable beds have tight, straight seams and fabric without frayed edges.
What Is the Best Outdoor Bedding for Dogs?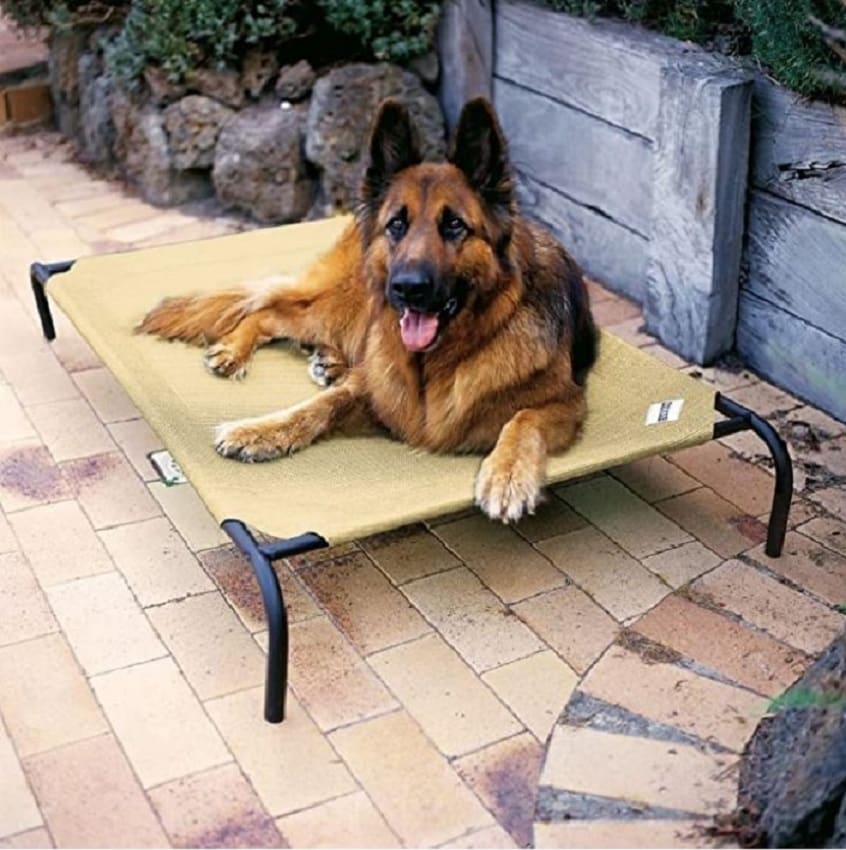 Elevated pet beds are raised approximately 20 cm off the ground to ensure cold air flows under rather than through your pet. These might be an ideal choice for your garden or backyard. You can opt for a model made of tough, open-weave, breathable outdoor fabric cover with steel construction that is sturdy and durable. The four-bolt assembly on the frame makes the cover pretty simple to replace. These beds are very easy to clean – they just need occasional wiping off.
They are also extremely versatile and can take different covers and accessories, from original to flea proofers, woolly covers or multi mats. Elevated beds are very lightweight, which makes them easily portable.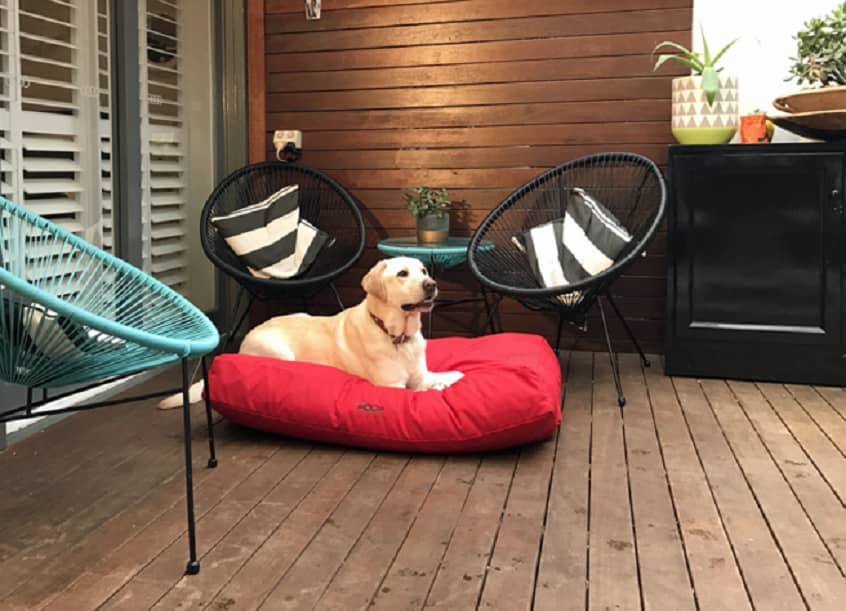 Orthopedic beds are ideal for elderly pets or those pets that may have trouble getting on or off higher beds due to limited mobility. The specially corrugated foam in these beds distributes weight effectively, taking pressure off sensitive areas while promoting airflow throughout the mattress. These beds feature a low profile one-piece mattress that is beautifully contoured, allowing pets to 'lounge' comfortably, while the gentle rises allow them to rest their heads to keep an eye on their surroundings. They look great on patios and decks, as well as in lounge rooms. Make sure the model you choose comes with a fully zippered removable cover that is easy to wash.
Outside curlers might also be a good choice, especially for cold weather. These oval-shaped beds are extremely strong and durable. Opt for an abrasion and scratch-proof model with high performance, fade-resistant and waterproof fabric to handle Australia's weather conditions. The soft high walled water-resistant outer shell will cocoon your pet protecting him from the wind, while the deep sleeping area provides comfort and security. These beds are a breeze to keep clean – they can be wiped down easily and are also machine washable.