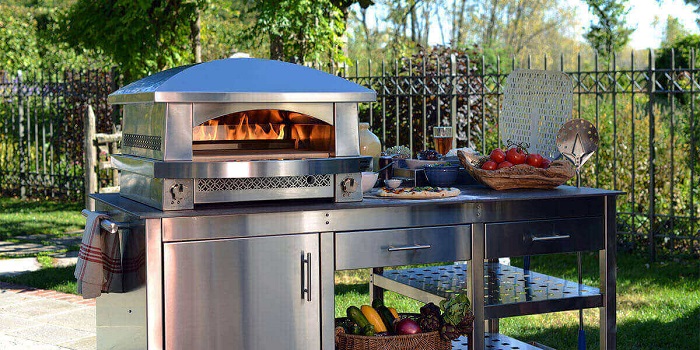 Pizza Ovens: Fun, Functional & Stylish Addition for Every Kitchen
The ancestor of pizza, named "fouace" or "bianca", was born in Naples in the 16th century, as a simple pancake cooked in a wood-fired oven. Two centuries later, people began adding tomatoes to it, and pizza covered in tomato sauce appeared for the first time, at the beginning known as "rossa". Today, pizza is a well loved and popular food all over the world.
Tradition has it that cooking in a wood-fired oven makes the pizza crisp and tasty, but with the constant development in pizza oven design, manufacturers have added natural gas and propane to wood as fuel options for domestic and commercial pizza ovens. Both have their benefits and you ought to consider what works best for you.
Wood Pizza Ovens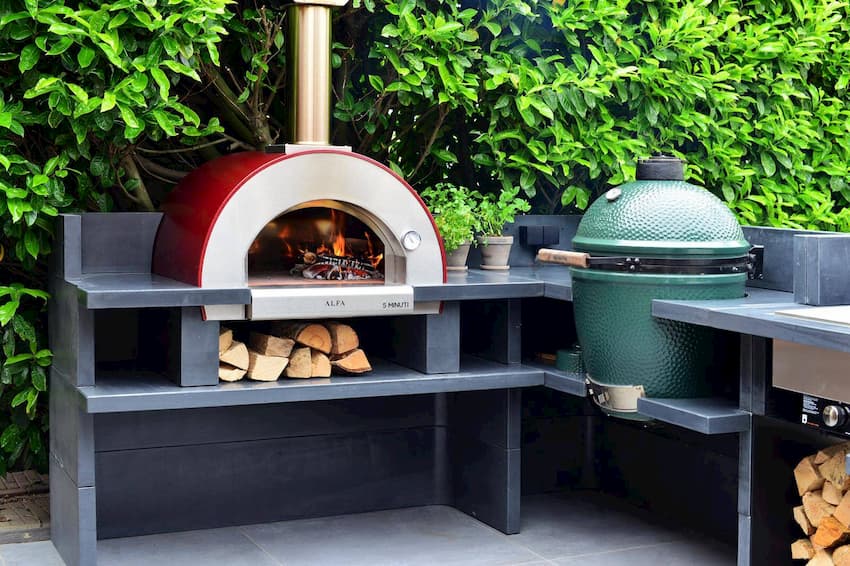 This type of pizza ovens provides the authentic traditional wood fired flavour. Usually, they are built with large and heavy bricks, however, modern designs offer portable designs, smaller than their brick counterparts and mainly made of metal, stainless steel or ceramic. Their popularity is increasing lately because they give the performance of a brick pizza oven, while taking up less space. Cooking pizza in these ovens is easy and simple as most of them come with various gadgets such as temperature sensors and timers. They come in different sizes and shapes and some of them are tabletop, while others are free standing units.
Gas Pizza Ovens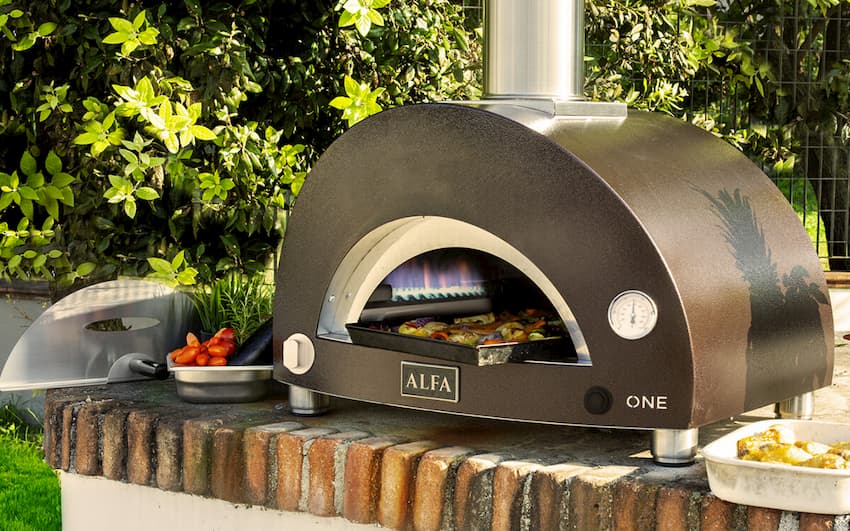 These are simple to use and heat up quickly. The temperature can be adjusted easily, so you don't have to stand by the pizza oven throughout the cooking period. Most gas pizza ovens feature a viewing window and a light, an easy to clean surface and you can be plumbed into your main gas supply. And you can still get the wood fired flavour to your pizza by purchasing a gas pizza oven that comes with a wood chip smoker box.
Advantages of Pizza Ovens
Pizza ovens create very high heat in a small area which makes for quick and even cooking. That's how the pizza dough becomes crispy and crunchy and the cheese is melted to perfection, all in just a few minutes. High quality commercial pizza oven has a cooking temperature that is almost impossible to achieve in a regular household oven. This is the key feature to keep in mind when choosing your pizza oven as the high temperature allows you to cook with the techniques and recipes of making a perfect pizza. Having a pizza oven makes for a perfect addition to your BBQ or outdoor area and can make every family and friends gathering more fun. A commercial pizza oven, on the other hand, can add a great value to your business, whether you're opening a new restaurant or looking to enhance your current menu offerings.
Pizza ovens come in different styles, some of them made of brick or stone, others made of stainless steel. The first ones can retain heat very well, but it takes 2 to 4 hours to get up to temperature. Stainless steel pizza ovens, on the other hand, can be heated up quickly, within 20 minutes approximately and they don't create smoke.
For domestic use, outdoor pizza ovens are a great solution for creating a natural gathering and entertaining area that offers cosiness and comfort, as well as warmth throughout the season. A pizza oven can also serve as a beautiful centerpiece for any outdoor kitchen and modern lifestyle and that's the main reason why its popularity is on the rise lately. Another advantage of an outdoor pizza oven is that it's easy to install and can fit seamlessly into the design of your outdoor kitchen. Also, it's relatively easy to operate and can fit various cooking appliances. In case you're planning to add a pizza oven to the backyard, consider the location first. Make sure it's not in an area with low-hanging branches or any kind of bushes to ensure the safety of your family and guests.
For commercial use, a pizza oven offers enticing customer experience and adds to the ambiance of the entire space. You can broaden the menu and attract more customers to dine and book your place for various occasions. A pizza oven brings a feeling of warmth, comfort and relaxation and makes the venue more appealing. You can choose from a variety of modern high quality wood and gas fired pizza ovens to match the style of your venue.
To get the best quality food out of your pizza oven, feel free to explore new ideas. Apart from pizza, you can prepare bread and cakes, roast and slow cooked meat, as well as roasted vegetables and baked potatoes. Also, you can experiment and prepare seafood or desserts, the opportunities are countless.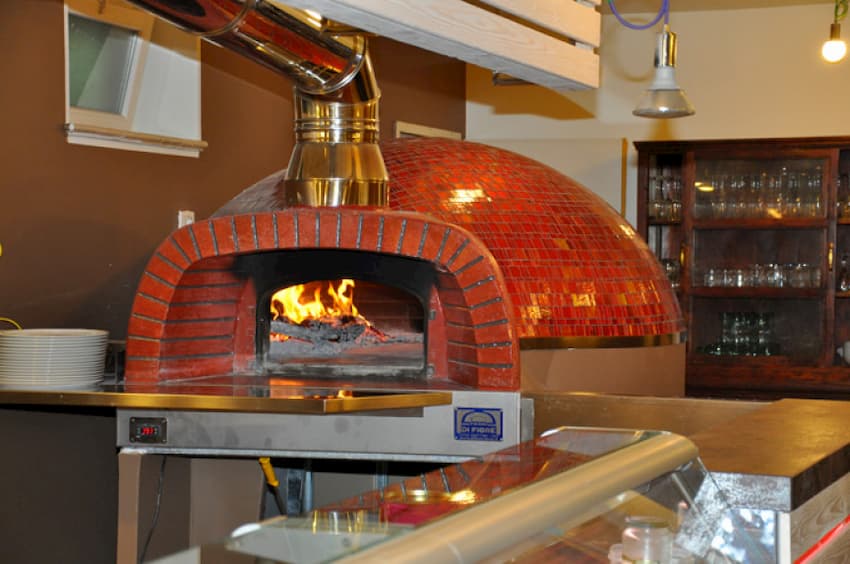 How to Maintain Your Pizza Oven
Regular maintenance is crucial to keep longer the quality of the pizza oven and the taste of the food as well. Ashes and stains should be removed after every use because if they accumulate, they can prevent the pizza oven from functioning optimally. Make sure you get all the right tools needs such as a shovel, long brush and a piece of cloth. Avoid cleaning the pizza oven right after you finished cooking. Instead, leave it until it cools down, which in some cases might take a day. It's recommendable to wear gloves while cleaning and never use detergent or cleaning chemicals that can damage the oven.
Stainless steel pizza ovens can display marks, so it's essential to clean them anytime you notice some. You can use a damp cloth to wipe off the marks and dirt and a dry microfiber cloth to buff the oven after wiping. Always wipe in a similar direction to the grain of the steel, which will help you get a clean, shiny surface. In case the stains don't come out after the first try, repeat the process until you get the desired result. You can also get a specially designed cover to protect your pizza oven when you're not using it.