Provide the Best Pizza Flavour for Moments Customers Will Savour
No pizza restaurant can function without a kitchen, and no pizza kitchen can ever be considered successful and complete without the proper pizza oven. If one could imagine the kitchen as the nervous system of a pizzeria, then the pizza oven is definitely the brain. The cooking process of your signature dish cannot be done if you do not invest in a proper pizza oven. More often than not, pizza owners opt for electrical pizza ovens and here is why that's the case.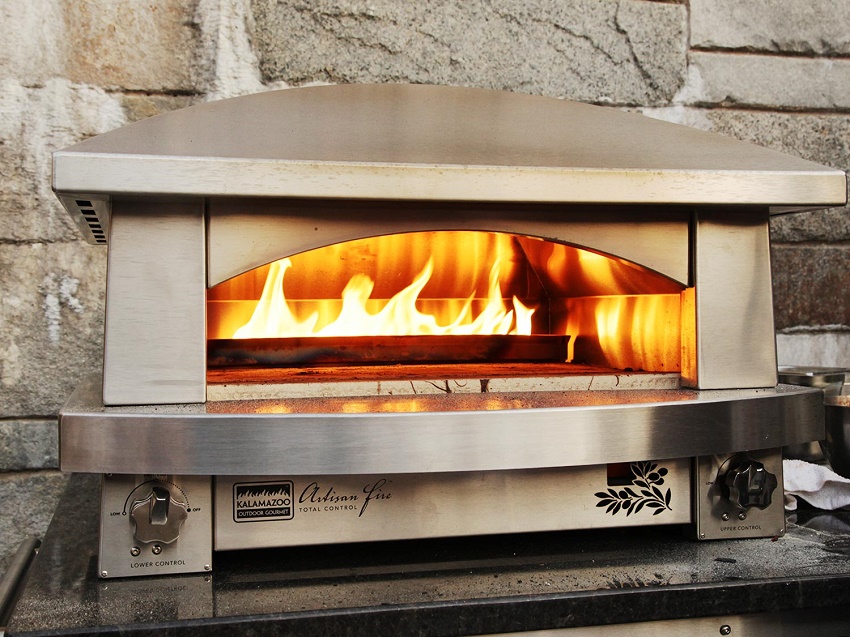 First of all, electrical pizza ovens are compact and can fit almost every kitchen. These types of ovens do not require a gas connection, which makes them mobile and easier to move. The electrical pizza ovens are an ideal option for restaurants with large kitchens, but also for those with smaller kitchens.
Second, electrical pizza ovens come with a "deck" feature which allows your cook to make more high-quality pizzas at the same time. This feature offers even heat distribution to all decks, and it is also time efficient. This means that cooking more products simultaneously buys your cooks time to prepare other meals and ingredients. So, if you are looking to buy pizza oven online or in physical stores do not forget to look for this feature in order to make your cooking experience less time-consuming.
Third, the heat source is reliable and simple to use and manage. Usually, electrical deck ovens come with top and bottom heating element. Since you can control them electronically, you are able to turn up or down one of these without messing with the temperature level of the other one. This allows your pizza to be cooked just the way you want it. This is possible because when you start using the oven it reaches the optimal temperature promptly and, similarly, when you finish cooking it cools off quickly too.
The fourth thing that makes these ovens a reasonable purchase is the fact that they require less time and labor to operate and they can accommodate different types of pans, providing different types of pizza. The electrical pizza ovens are simple to use, maintain and operate and require less training time for employees.
Finally, electrical pizza ovens have built-in timers which simplify the cooking process. Another additional feature is the temperature display. It is important to know the exact temperature at all times for consistent high-quality dishes. And last but not least comes the glass door. This often forgotten feature allows you to supervise the cooking process and prevent any wastage or overcooking.
Although all this may have made it easier for you to decide whether you should get a wooden or electrical oven, within the electrical range there are many subtle, but important differences as well. However, you'll be able to make quick comparisons if you opt to buy pizza oven online, just make sure you give preference to features that add to the convenience and efficiency factors the most.