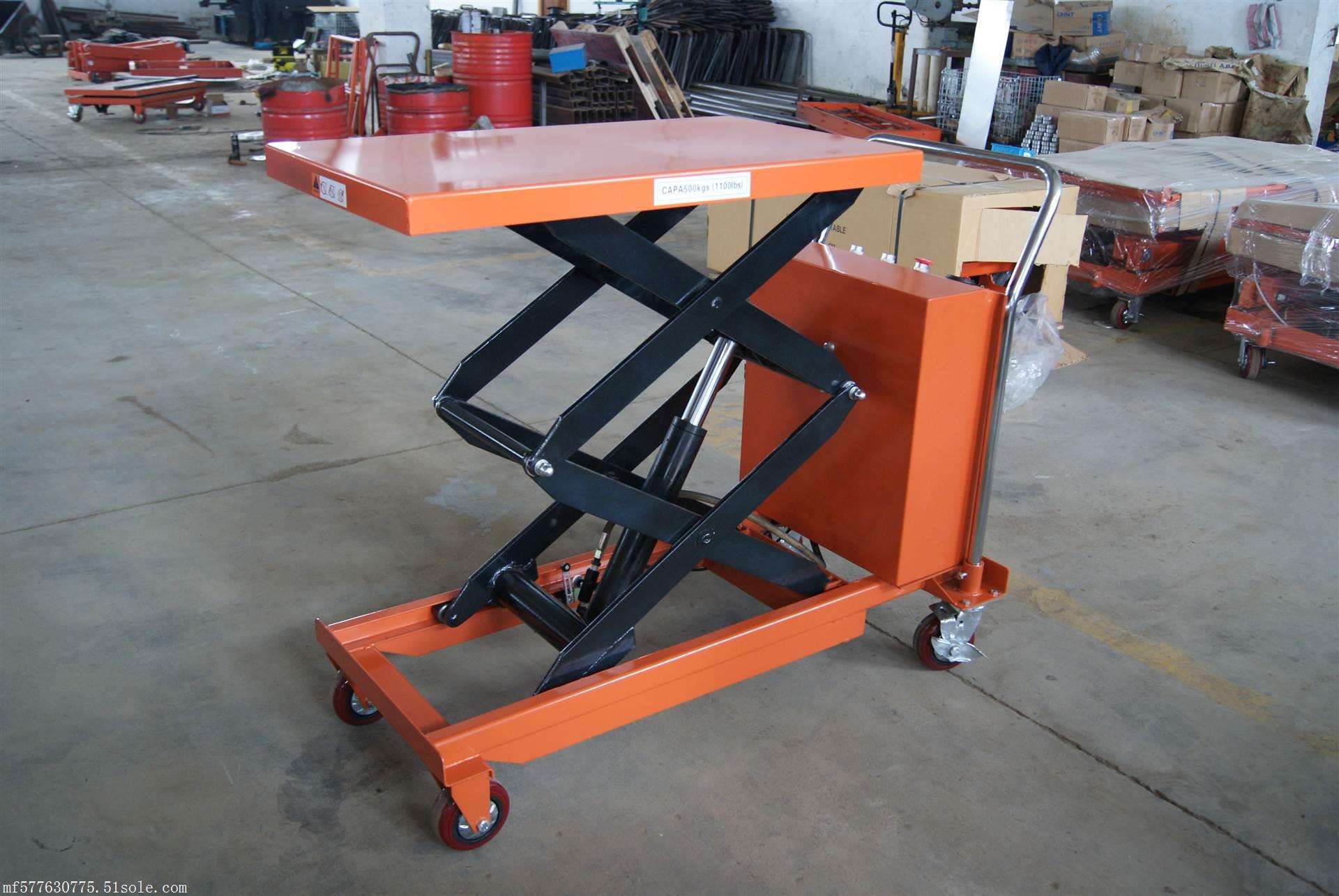 Scissor Lift Tables: Moving Heavy Loads with Ease
Material handling on a bigger scale is best done with machinery. While in this case most warehouses and other storage facilities use a forklift or a suitable pallet truck, the use of a scissor lift table is a convenient way to do the same task too. A scissor table lift is raised and lowered to bring items up and down. Usually, scissor lift tables are able to handle items up to 7000 kg and lift them up to heights as high as 4 meters.
Be it a manufacturing plant or a distribution company, the repetitive process of picking up and getting down items every day can put a lot of stress on your workers. No matter the weight of the loads you need to lift, a scissor lift is always a welcome addition that can save your people a lot of time and hardship too. Expect to improve workplace safety if you plan to get one or a fleet of scissor lift tables.
How Do Scissor Lifts Improve Safety?
Prevent Pressure Points
For starters, pinch and pressure points that can otherwise put workers in danger of injury can be minimised with the help of the right equipment. That being said, you'd want to look for a well-engineered scissor lift table for sale that comes with ergonomic features that prevent pressure points. This type of material handling machinery also helps to reduce the chances of someone getting caught and injured by the lift mechanism.
Reduce Static & Awkward Postures
Staying in one position for a long time can cause various musculoskeletal disorders and injuries too since a lot of muscles are inactive. With a scissor table lift not only do your workers avoid experiencing these injuries and disorders, but they also have the ability to move freely.
Awkward postures on the other hand can be even more harmful than static ones. Sitting or standing in an unnatural position is not the case with scissor table lifts since you have the flexibility to move freely at all times.
No Repetitive Motions
Performing repetitive tasks day in and day out also leads to developing muscular-skeletal issues. Again, lift tables reduce repetitive motions or in some cases completely remove them, depending on where and how you use them.
No Forceful Exertions
Since a scissor table lift brings the load into your worker's power zone they do not need to use forceful exertions to handle the load. The machinery does it for them which helps in reducing injuries and stress to joints.
Types of Scissor Lift Tables
Floor
Although the purpose of every scissor lift table for sale is the same, that hasn't prevented manufacturers from making different types of them. The more specialised a scissor lift is, the easier it makes the job. For example, a floor-level scissor lift is made so that it can handle palletised items just off the floor. These lift tables are designed to allow for more comfortable working environments and to load items onto a forklift with ease.
Level
Level lift table loaders allow your workers to handle materials in a safe and comfortable power zone. Usually, these lift tables have spring designs allow you to raise, lower or alter its position for the purpose of individual needs rather than large scale projects. There are level floor lift table loaders that have a turntable design. These are used to provide greater worker ergonomics and comfort as they can turn in a 360 ° direction and are available as electric, hydraulic, pneumatic, and manual.
High
If you want to have an extended reach at maximum elevation then you should go for high-level lift tables. These lift tables have a far-reaching capacity which allows them to achieve heights that no other type of lift table can. High-level lift tables are mainly used in warehouses with second-floor storage. You'll also find that these types of scissor lifts work well with mezzanines.
Stainless Steel
This type of scissor lift table is a non-corrosive piece of machinery that will last you a long time. You can use stainless steel scissor table lifts even outdoors if the need arises. They won't be as affected by the elements and they are easy to clean if they get dirty. This is why stainless steel scissor table lifts are often used in pharmaceutical processors, the food and beverage industry, as well as medical companies.
FAQ:
How Many Hours Does a Scissor Lift Last?
Counting the hours that a scissor lift is in motion it can last you anywhere from 500 to 1,000 hours. This largely depends on how you use it and whether you maintain your scissor lift properly.
Are Scissor Lifts Dangerous?
Like all machinery and tools, if not used properly, scissor lifts can be quite dangerous. This is why employers should always provide proper training for employees for every type of machinery, not just scissor lifts. Also, workers in warehouses and other settings where it's require to handle heavy loads or chemicals should always wear suitable protective gear
Do You Need to Be Tied Off in a Scissor Lift?
This depends solely on the type of scissor lift. If your scissor lift has no guard rails then you need to be tied-off. However, if a scissor lift has properly maintained guard rails, then you don't need to be tied-off.