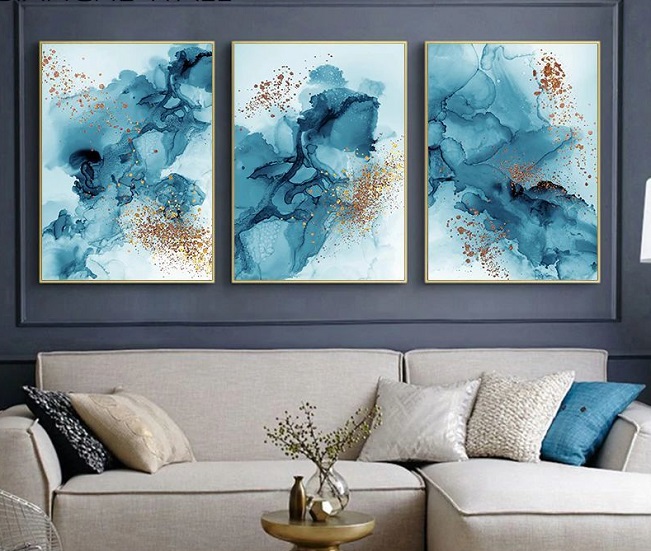 Simple Ideas to Take Your Fireplace from Snoozefest to Stellar
If you are lucky enough to have a fireplace in your home, then you know how challenging and fun it can be to decorate the mantel. It's an easy way to boost your living room's style and can add greatly to the entire look of your home, whether you want to bring in the charms of rustic or follow the current interior design trends. If you need some inspiration to get started, here are 3 simple ideas that may help you make a big statement without overpowering the rest of the room décor.
Consider Quartz Clocks

In the past, the furnishings of the home, including mantelpiece items, would allude to the wealth of the family. These days, the mantels generally serve to display a pile of books, candle holders and keepsakes from trips to exotic destinations. But if you want to bring a timeless, old-fashioned charm to your home, you may consider quartz mantel clocks.
But how do these beautiful tickers work? The battery sends the current through a quartz crystal and it creates vibrations that drive the motor, which move the clock hands and maintain accuracy because the current running through a quartz crystal oscillates at an almost perfect frequency.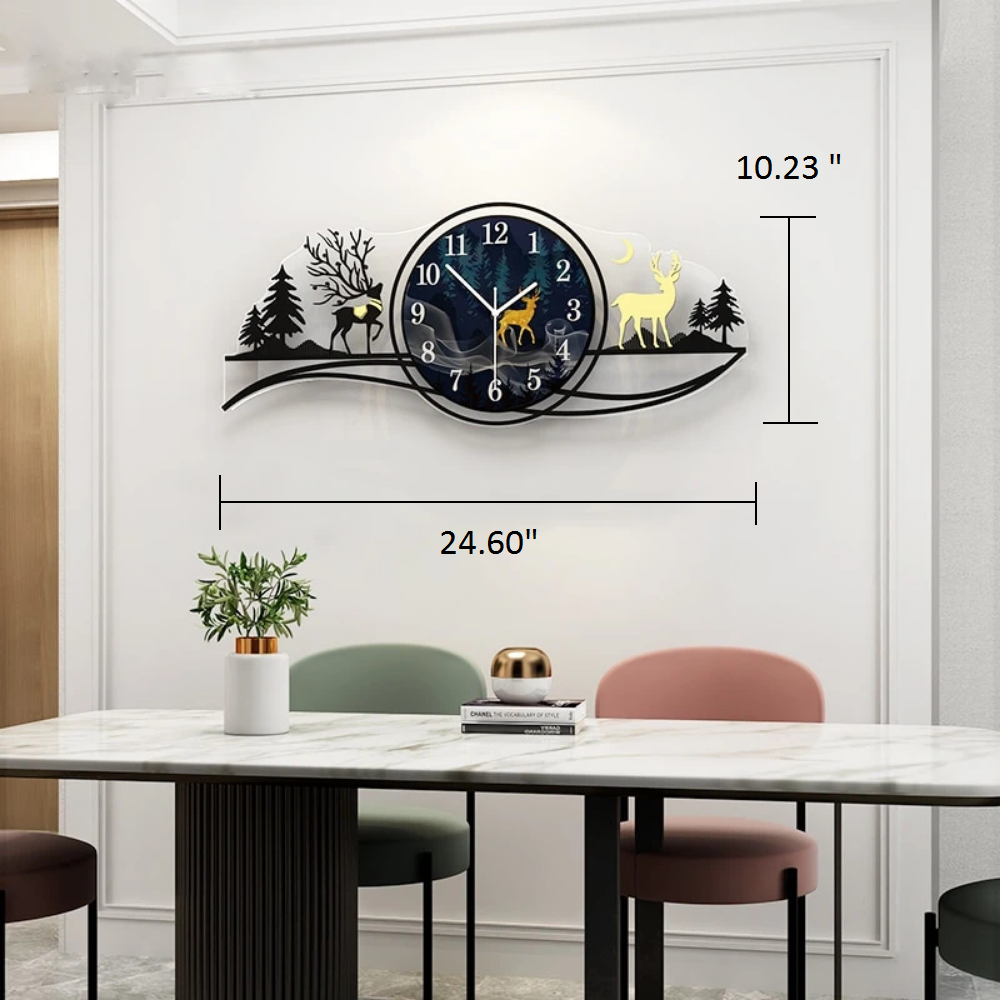 They are available in many different shapes, colours and sizes to suit almost any living room, whether it is designed in a more traditional or modern, sophisticated way. You can choose from a range of quartz mantel clocks, battery-operated, accurate and reliable. Pick one that suits your tastes and needs and transform your living room into a more stylish space that your family and guests will love.
Generally, the fireplace serves as the gathering place for family and friends, so you want to make it appear more inviting and welcoming. That being said, this type of clock is a great solution if you want to create a lovely centrepiece as it can blend with the room in a seemingly effortless way. Framed family photos and some floral touches can make your fireplace mantel feel more personal and pulled together.
Low maintenance is one of the greatest advantages of adding a battery mantel clock to your living room. It just needs a battery change every few years and it has few moving parts and it doesn't require any special care and attention. When it comes to sounds, it can be adjusted for volumes and chime sounds and even silenced if you want a little peace and quiet after a long, busy day.
Decorate with Art

To add to the focal point of the room, you can hang a painting over the fireplace mantel. A carefully chosen piece of art can pull out the colours of the décor and make the entire space feel more personal and warmer. Canvas or framed prints are a must-have when it comes to mantel design, whether you want to hang them on the wall above or place them on top of the mantel in a leaning arrangement.
Choosing artwork for your living room allows you to bring colour and expression to one of the most important rooms of the home. You can select a framed art print that complements the décor by connecting the colours of the room and the frame.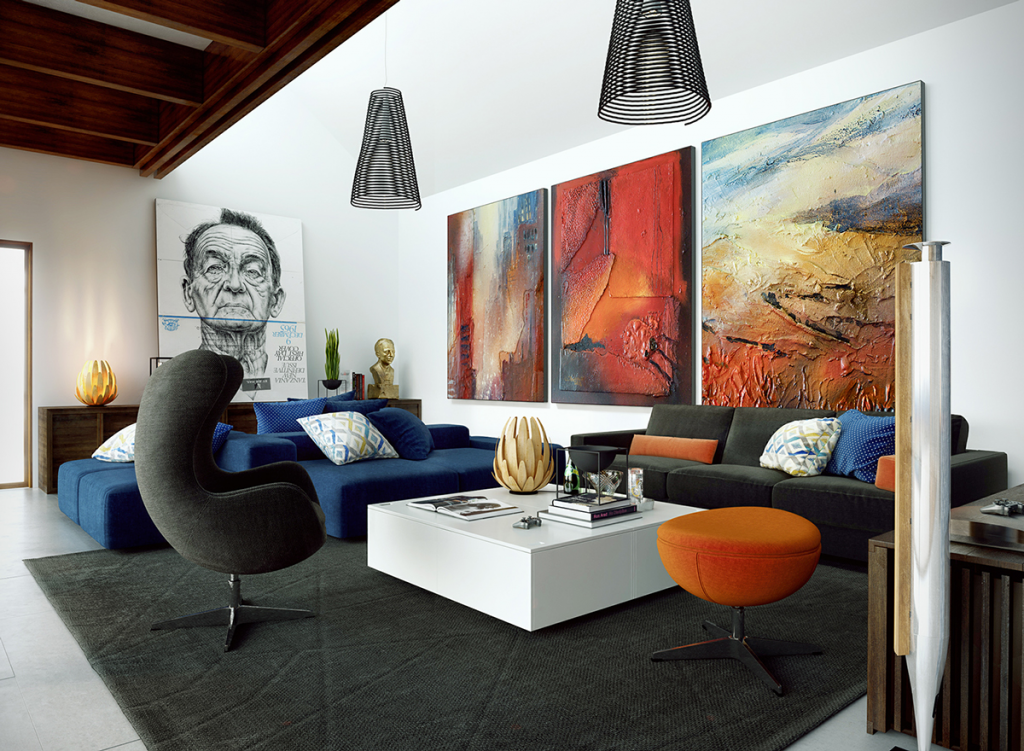 Consider pieces that you find interesting, some that showcase your personality through subject and composition and foster feelings of enjoyment and positive vibes. A simple black border frame is a great choice if you want to keep the focus on the artwork while a more stylised frame, whether traditional or contemporary, can easily bring out the character of the art piece.
For best results, try not to let the size of the mantel dictate the size of the painting. You can always place flowers, candles or vases beside it that can take care of the extra space. To make it all look chic and unique, use varied shapes and varied height items and let your creativity play.
To enhance the fireplace mantel and get the perfect view, placing the framed art print in the right spot is essential. Usually, paintings are placed at eye level, but the space over the mantel is above eye level or higher, so you will have to make some adjustments until you are able to sit and view the painting with ease. If there are other items placed in front of it, make sure to adjust the height of the art piece, so they will not be obstructed.
Mirror(s) on the Wall

If you are familiar with the Feng Shui practice, then you know that hanging a mirror over a fireplace mantel brings good energy into the room as the water element of the mirror balances the fire element. But even if you are not into this practice, the idea of hanging a mirror above the fireplace is to enhance the positive features of one of the cosiest areas in the home.
In order to beam natural light across your living room and make it appear more spacious, find a range of decorative mirrors and let their magic spark beauty over the fireplace. Keep in mind that the size of the mirror should be two-thirds the width of the mantel if you want to create a balanced look.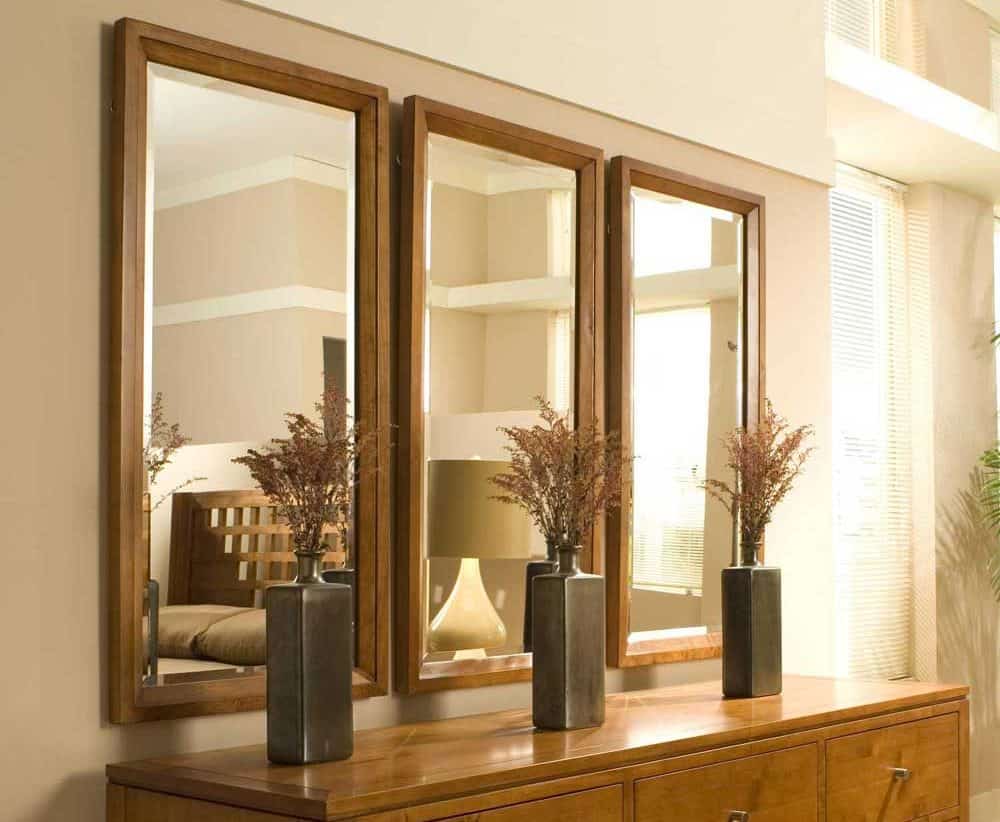 If you decide to hang the mirror over the centre of the mantel, consider placing accessories on each side of it, such as candles and candle holders, flowers, figurines, framed family photos. Or, you can decorate the area to reflect holidays and seasonal changes. Avoid positioning the mirror too high as it may end up reflecting the ceiling, a doorway or a bare wall and lose its aesthetic appeal.
Also, you can play with decorative mirrors with different shapes if you want to create a unique, vivid display. An oval-shaped mirror can give the fireplace a unique dimension, however, try not to go overboard with the shape, but keep it geometric and minimalistic.
Finally, if you want to make a statement, you can experiment with a group of mirrors and use square or rectangular mirrors and hang them side by side. This can create a dazzling effect in any living room, regardless of its size. It's always a good idea to use odd numbers when using multiple items as they are more interesting than evens.