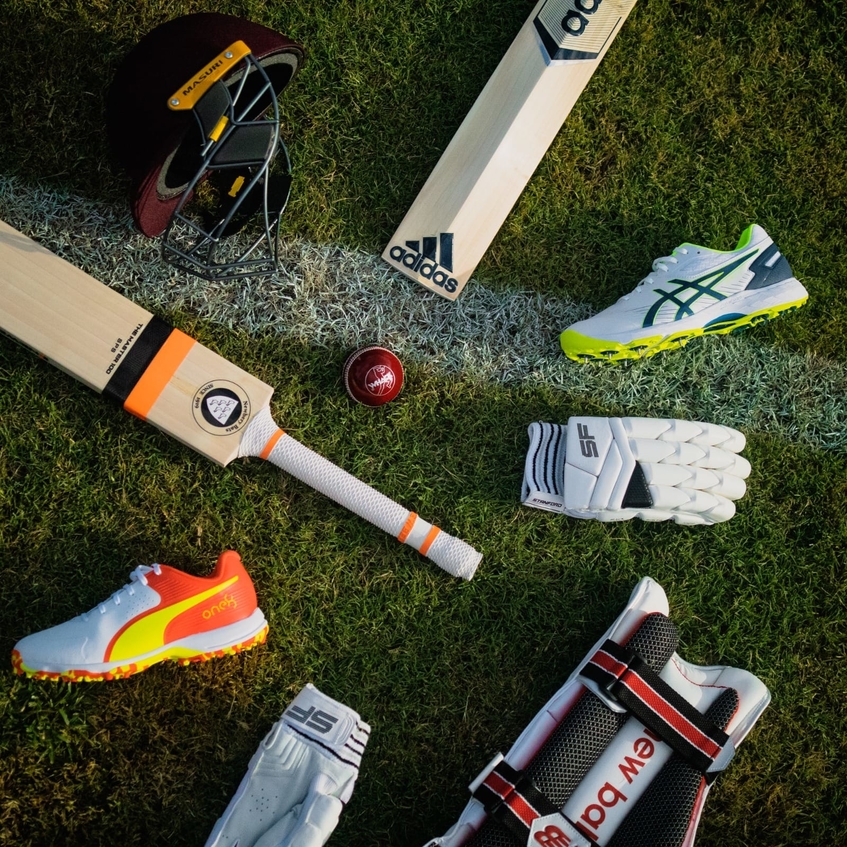 The Essential Cricket Equipment to Step Up Your Game
Cricket is a fun and dynamic sport that you can play anywhere. However, just like tennis, rugby, hockey, or any other sport, in order to play cricket, having the right equipment is of vital importance. It helps to improve your performance and protect you from potential accidents and injuries.
If you're looking to reignite your passion for cricket, check out this cricket Australia shop where you can find trendy and durable equipment, including:
Premium willow cricket bats.
High-performance shoes that offer cushioning, protection and support.
Leather cricket balls made from durable Australian hide.
Versatile cricket bags.
Protective equipment.
Cricket Ball and Bat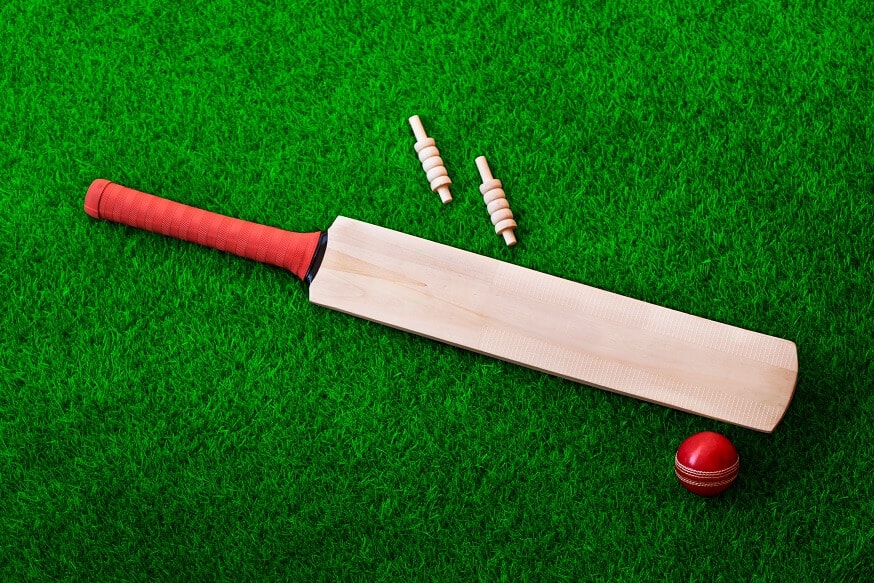 The two most essential pieces of cricket equipment that you can't play the game without are a ball and a bat. These are much different than the typical baseball ball and bat. Baseball balls are softer than cricket balls. If you want to play cricket, you should have strong hands. A cricket ball weighs roughly 160 grams and has a circumference of 225mm. It also features a slightly higher tropical stitched crease, which has a significant impact on streamlined movement. The fastest balls go at roughly 160 km/h, while generating a lot of energy.
A cricket bat is another piece of cricket gear that can do a lot to impact your performance on the field. They come in a range of profiles, edges, sweet spots, scallops, and other features. These features of a bat affect how the bat is fashioned hence how well it performs depends on the player.
Another critical consideration when looking for a cricket bat is the weight and pickup. You don't want a bat that is too heavy or too light since it will damage your performance. This is particularly critical for juniors. Because if you aren't strong enough to play your shots correctly, the largest bat won't necessarily make you hit the ball further. As a result, a bat that is overly light will limit your abilities. This is why it's better to concentrate on bat pickup rather than weight.
Choosing the Right Cricket Shoes
If you want to play cricket, you will need to get a specific pair of shoes, commonly known as cricket spikes. These shoes have well-designed sturdy soles and special features that provide more support and cushioning. Batsmen usually wear shoes with rubber or metal spikes, which give a solid grip and allow the player to run quicker on the pitch.
On the other hand, bowlers should search for shoes with studs since they are better at delivering the proper landing position. Whether you're a batsman or a bowler, here are four important things to look at when choosing a pair of cricket shoes at your chosen cricket Australia shop:
Material – Shop for shoes that contain high-quality upper surface materials. Some good examples are polyethylene, microfibre, and certain synthetic materials. All of these are lightweight and long-lasting.
Cushioning – Cricketers typically run around 2-5 km in a single game of cricket, which results in a lot of pressure on your feet. The right cricket shoes need to have enough cushioning to reduce this pressure. The heel and midsole are the spots where cushioning is needed the most.
Stability – Shoes that contain arch support are ideal for minimizing the pressure on your inner ankle, knees, and hips.
Ventilation – Intensive cricket matches tend to cause your feet to sweat a lot. This is why you need to choose shoes that promote proper circulation and ventilation.
What is Protective Equipment for Cricket?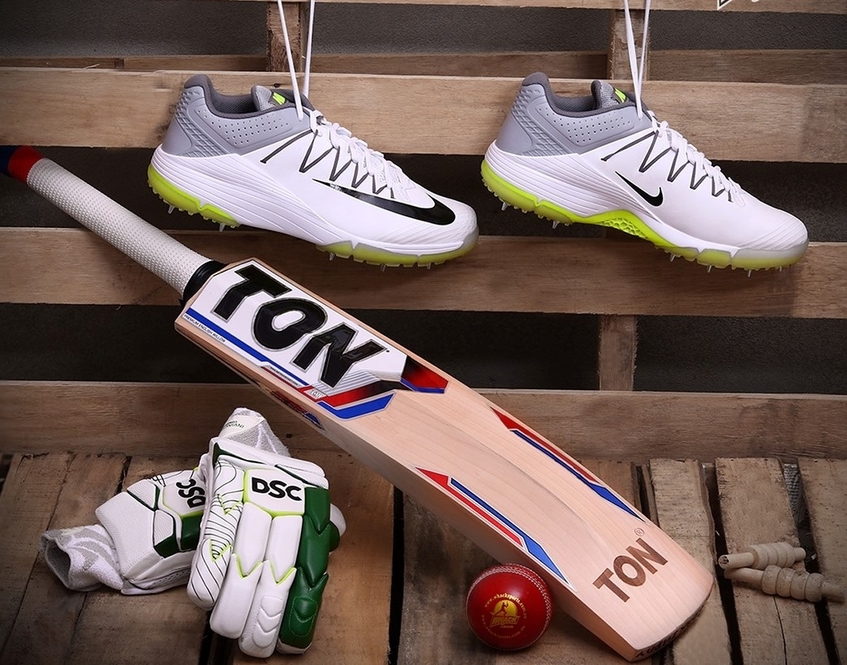 When looking for cricket gear online, it's important to get protective equipment that will spare you a lot of potential injuries. Cricket players, like those in many other sports, need proper protective equipment to keep their safety during the game. This consists of elements such as pads, gloves, a helmet, thigh guards, etc.
Cricket Pads
Pads should be light and offer a lot of protection. Cane-cored pads coated in low-density foam or pure, high-density foam pads are the two most common varieties. Choose the foam kind if you want lightness (to make it easier to run), and the cane type if you want greater protection (especially if you're keeping a wicket).
To choose the right fit, make sure that the knee roll is contacting your knee and allowing it to bend easily when you put it on.
Cricket Helmet
Anyone under the age of 18 is now required to wear a helmet, although I suggest that you wear one regardless of your age. A helmet serves to protect the most important part of your body and spare you from countless injuries. Vision and size are the most critical factors to consider (after safety, which should be a given). After you try it on, do you have a good peripheral vision? And, when you shake your head, does it stay still without becoming too tight? Before purchasing your helmet, consult a professional, as it is essential not to make a mistake.
Cricket Gloves
The cricket ball is firm, while your fingers are sensitive. So, believe me when I say that you'll need some major padding around them. Batting gloves should provide mobility as well as adequate protection while also allowing for ventilation because your hands will sweat. The more costly ones will provide extra protection for your second and third fingers when gripping the bottom of the bat handle. Whether you're a seasoned pro, or just now getting into cricket, I recommend that you check out the variety of equipment from a reputable cricket shop and step your game up.