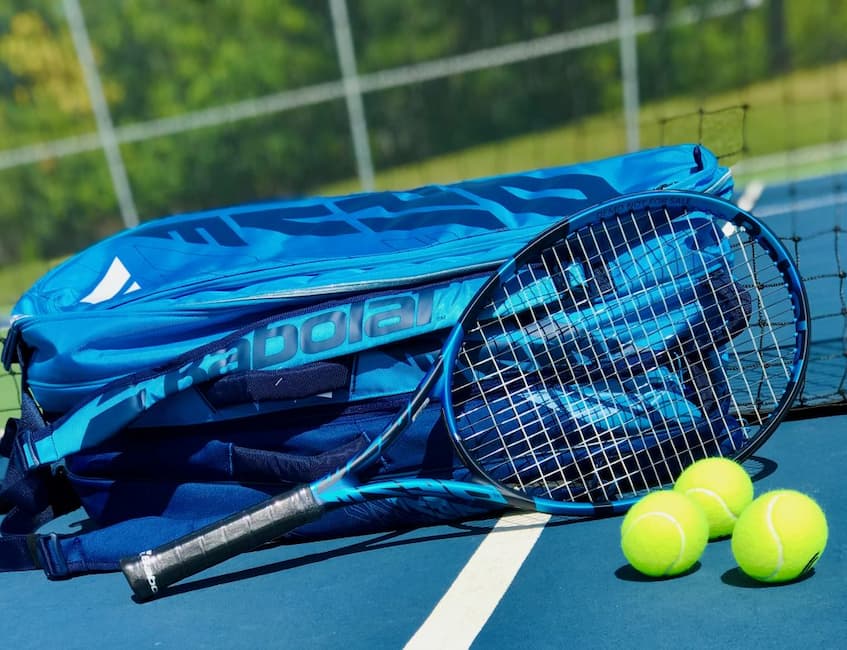 Babolat Tennis Equipment: Express Your Game
Avoiding physical exercise can lead to many health problems, from chronic pain and fatigue to an even lowered immune system. However, exercise doesn't have to be strenuous, boring and difficult, which is what all of us picture in our minds at the mention of the word. Indulging in social sports with friends can be a fun way to get your daily exercise. It's proven that it can boost your overall health while also reducing stress. Above all, humans are social beings that crave interactions with each other.
Tennis is a fun and popular low-impact social sport that's suitable for all ages. It helps you lower body fat and resting heart rate while increasing muscle tone and bone density. Studies have found that people who play tennis have a 9-10 years higher life expectancy than those who don't participate in sports.
Getting the right tennis equipment in today's market that's overflooded with options can be a big challenge. Babolat is one of the oldest and most reputable brands for tennis racket strings. While mostly known for their tennis rackets, they've evolved to create a plethora of high-quality pieces of tennis equipment.
Babolat Tennis Equipment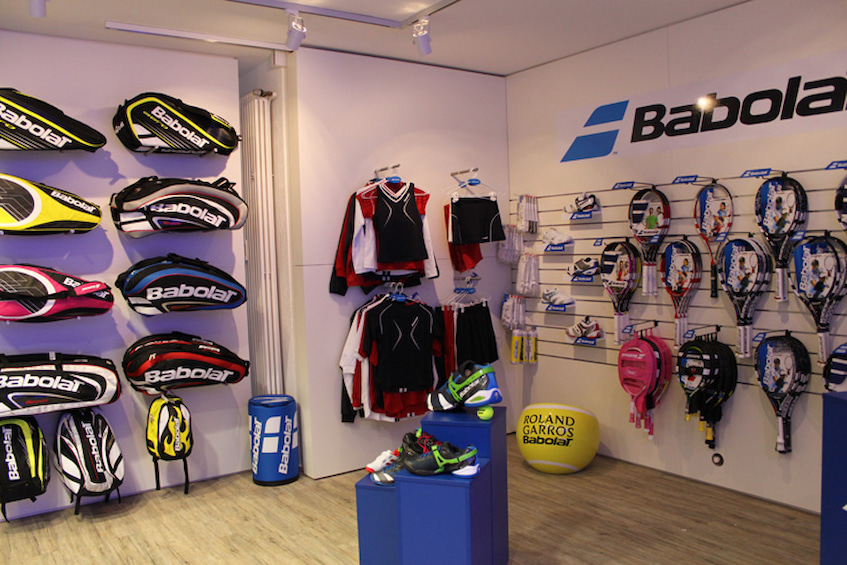 Stemming from Babolat & Monnier, a manufacturer of surgical thread, harmonic music strings and archery from the processed natural gut, Babolat was founded in 1875 with the release of their first racket strings made of natural animal gut. Eventually, they started making protective coating, leather and synthetic handle grips and tennis frames. Later, they expanded with badminton rackets, padel rackets, footwear and other essentials. Famous tennis players that had huge success using Babolat strings were Björn Borg, Yannick Noah, Carlos Moya and even Rafael Nadal – ten times winner of the French Open.
Tennis Rackets
Babolat started manufacturing tennis racket strings when the sport was still in its beginnings and wasn't developed as much. As it grew in popularity, the brand started adapting its products to the players' needs and the latest trends. 50 years after the initial natural gut strings, they released the legendary VS strings which were finer and had higher tension. These would be relevant a whole century after their release. In 1955, Babolat released the first synthetic strings – the Elascord.
It wasn't until 1994 that they started manufacturing frames and their first Babolat tennis rackets. The complete range included the Pure Drive model which is widely popular today. Other famous models include Pure Aero – rackets with an aerodynamic beam that adds a vicious spin to your game, Pure Strike – extremely lightweight with a bigger sweet spot as well as variations of these models designed exclusively for children.
What Are the Best Rackets for Beginners?
Important things to consider in a tennis racket are its head size, weight and grip size, although you also need to consider your body size and weight. The ideal beginner's racket should be lightweight, have a larger head, and have a carefully chosen grip for your hand size. A larger head gives you a larger sweet spot (the middle area of the head that produces the most powerful shots). One of the best Babolat tennis rackets for beginners are the Pure Aero Team and Pure Drive Team. Another good alternative is the Babolat Pure Drive 107, with a large head size of 107 square inches. What's great about this model, according to famous coaches, is that it's versatile enough for the player to keep using it as they advance.
What Are the Best Rackets for Advanced Players?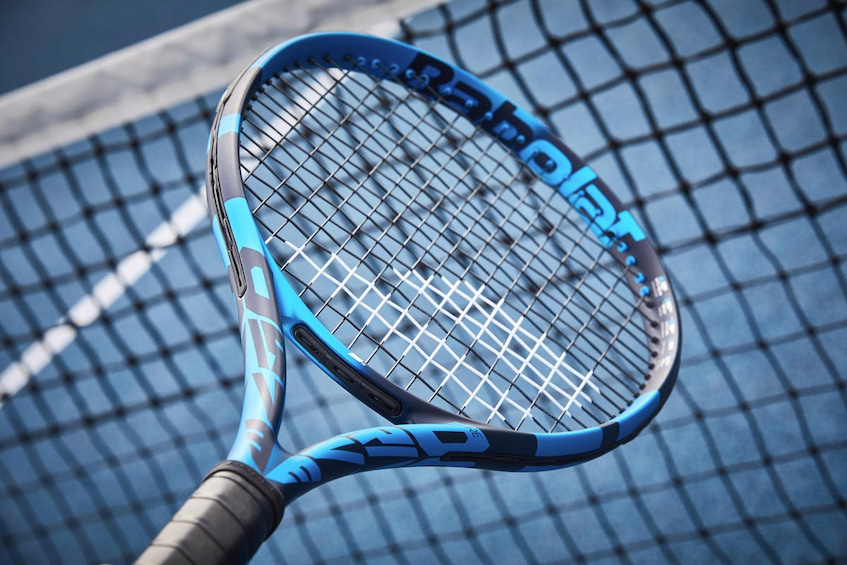 For intermediate or advanced players, it's better to choose a heavier racket with smaller head size. The additional weight gives you more stability, while the smaller head size provides more control and manoeuvrability.
Your choice may also depend on your personal preference. Award-winning tennis player Rafael Nadal is known to use the AeroPro Drive Original model. This Babolat tennis racket has a sizeable 100 square inch head and a lightweight of 10.6 oz. or 300 gr.
Babolat Play
In 2012 this brand launched a new technology for players to record their shots, speed and spin effects, in the form of a wristband or built into the racket's butt cap. This allows players to analyse their performance after the game.
Tennis Shoes
Babalot started manufacturing tennis shoes in 2003, in partnership with the renowned brand Michelin. Shortly after, they released a shoe line for badminton players as well. Today, they're a popular manufacturer of one of the highest quality comfortable tennis shoes. Although ordinary sneakers and tennis shoes often look similar, there's a big difference between them. Sneakers are made for general use; they have more cushioning to support you when you're walking or jogging and don't have lateral support. On the other hand, tennis shoes are made from shock absorbent material. They have lateral support for quick movements in the court and have less cushioning, the focus being on a structure that will keep the player safe when moving.
Apparel
Recently, Babolat started the manufacturing of tennis clothing, suitable for any age or gender. Just like any sport, tennis requires specific and comfortable clothing, although not as specific as cricket apparel, for example. Some official tennis clubs have a dress code you need to follow and some don't, but in any case, it's important to wear comfortable and functional clothes. The material needs to be moisture-wicking to prevent sweat from ruining your game. For men – it usually consists of a t-shirt and shorts, while women usually wear a t-shirt combined with shorts or skorts (a combination of a skirt and shorts, which looks quite fashionable). Wrist bands and high socks add to the aesthetic but also absorb sweat so it doesn't bother you. If you're playing in colder weather conditions – go with long-sleeved shirts and trousers or leggings.
Bottom Line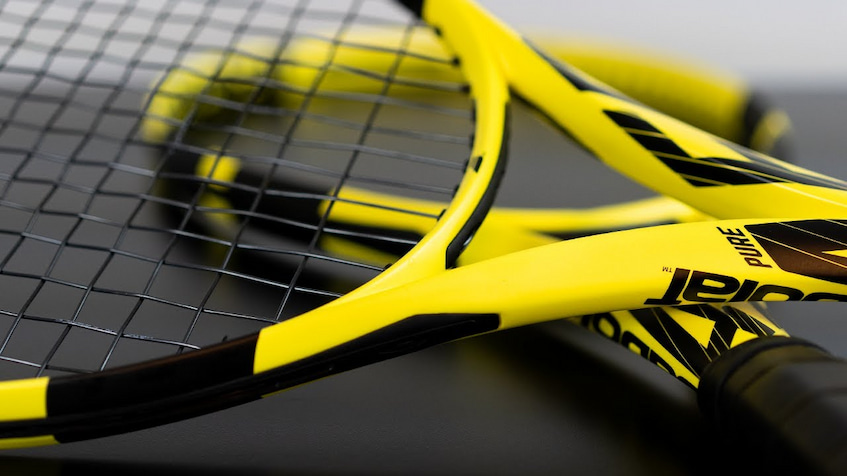 Playing tennis is a fun and healthy hobby. No matter your skill level or the space where you'll practice, it's important to have the right equipment. Babolat is one of the oldest and most popular brands for tennis equipment, alongside Wilson and Head. It's also the first one to produce tennis racket strings. Today, Babolat has evolved to manufacture tennis rackets, accessories, shoes, clothing, as well as equipment for badminton and padel. They also have a special line of clothing and tennis rackets suitable for children