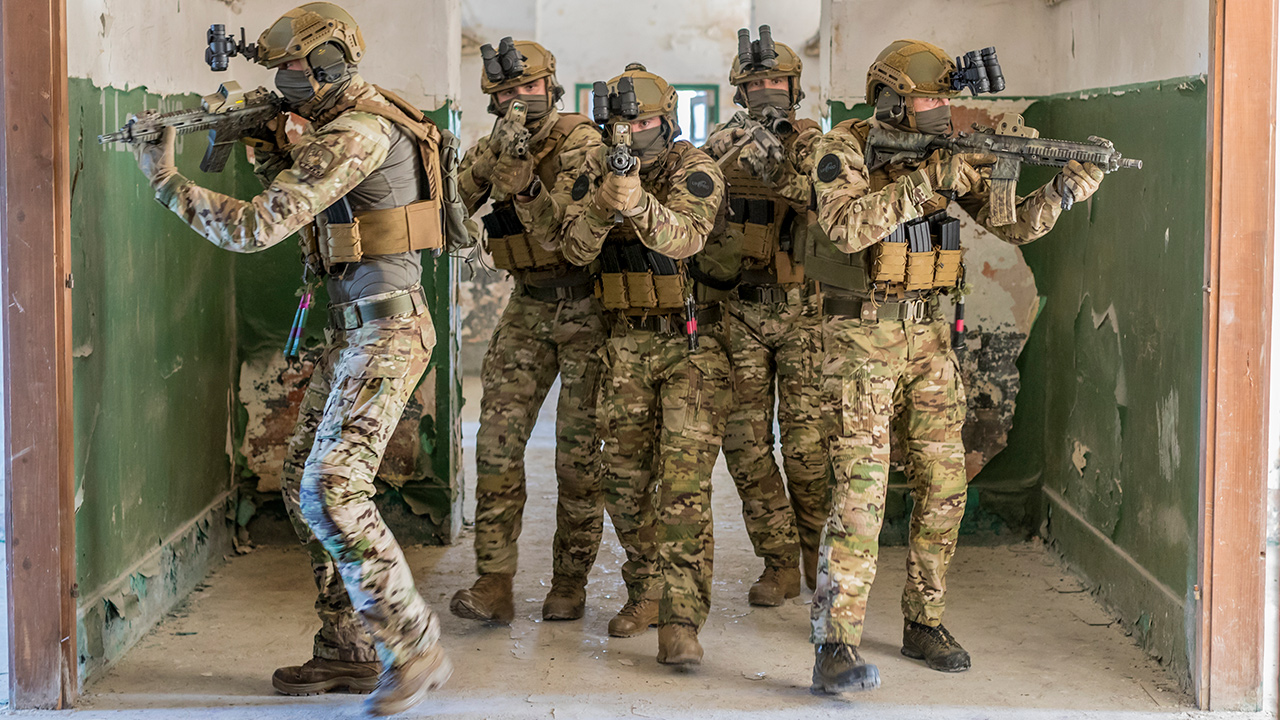 The Ultimate Army Equipment Buying Guide
Feeling brave enough to enlist into the military? That's great news and we thank you for your upcoming service. After all, it's a feat that not everyone can accomplish so kudos to you for standing up to the challenge. Regardless of whether it's one of your new aspirations or if it's one of your childhood dreams, you'll be wearing the military uniform with pride and joy.
With that out of the way, enrolling into the army is only the first step towards your military career. The next thing you'll have to do is find the right military equipment to get you going. Since you're only just starting out, you'll probably need a helping hand to guide you in the right direction. Luckily for you, we're willing to step up and give you a shortlist of all the essential items you'll need for your army adventures.
What Clothing Do You Need for the Army?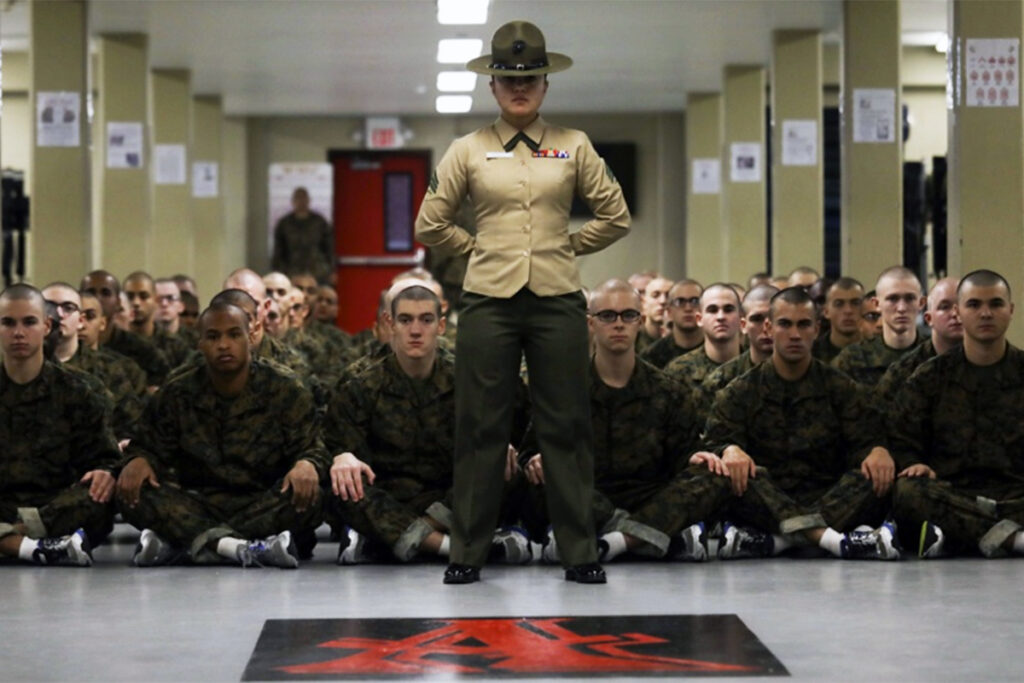 Sue, military uniforms are the first thing that comes to mind but you won't necessarily wear that the whole time, will you? Whether you're training, doing leisure activities or catching up on some sleep, you'll need to have a change of clothes for each occasion. So without further ado, let's dive into all the pieces of clothing you should pack in your bag.
Hoodies
This is singlehandedly the most comfortable clothing option to ever exist and no one can convince us otherwise. This is why you shouldn't pass up on the opportunity to get a cosy army hoodie to keep you warm in chilly weather conditions. Most hoodies these days are a combination of fleece and cotton to achieve that extra soft feeling against your skin.
When shopping for a military hoodie, you'll come across two types – zip-up and pullover. The former is considered to be the more convenient option due to its customisable design but you need to bear in mind that the zipper might wear out with continuous use and repeated washing and drying sessions. On the other hand, pullover hoodies offer a more laid-back approach which might be more appealing for those that are looking for that extra bit of comfort. However, your hair will more than likely get messy so make sure you don't style it before getting dressed. In this way, you won't end up doing the same thing twice and you'll save up on time.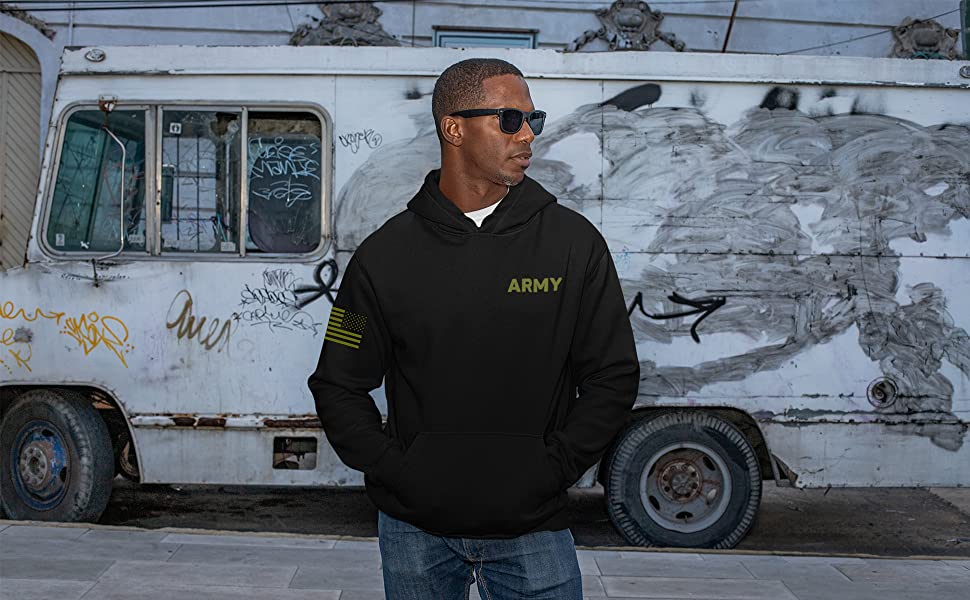 In terms of design, most military hoodies either have minimalist patterns that are coupled with the army logo. The predominant colours are blue, green or grey so you shouldn't expect anything too bright. And last but not least, you should get an army hoodie with cinched or elastic bands around the wrists and waist. Make sure they have just enough elasticity to not limit your freedom of movement all while staying firmly in place.
Shirts
For the warmer days, you'll need to dress down with a few cotton military shirts. They're quite similar to the hoodies when it comes to their simplistic design, with darker undertones being the focal point of each one. You'll probably find the military logo etched into the front part of the shirt which will make it easier for your supervisors to identify you.
Jackets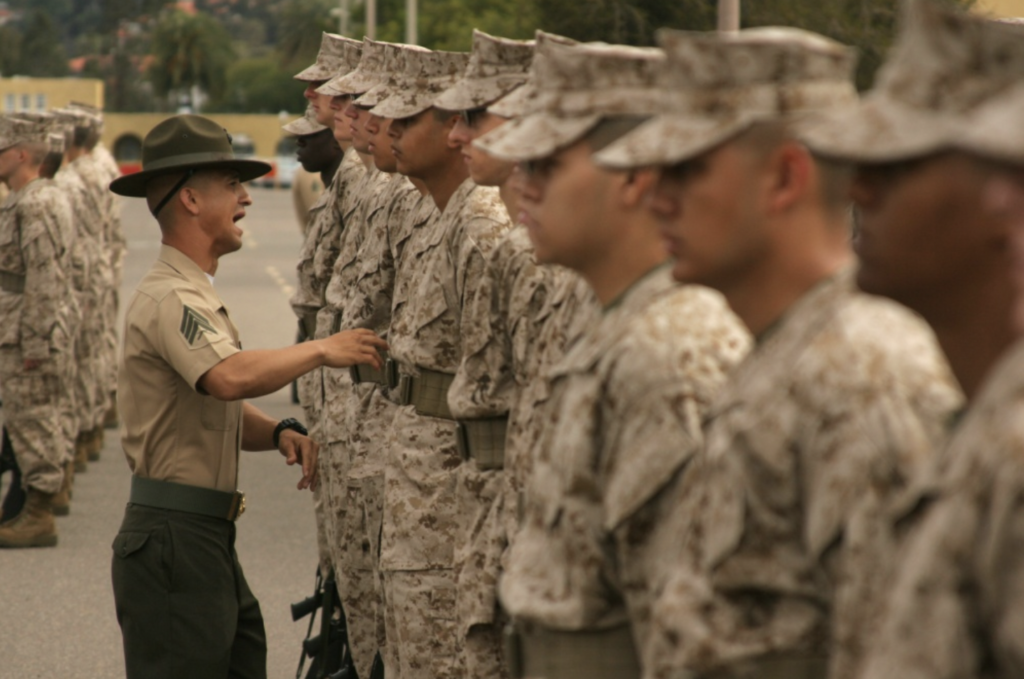 Military jackets are both fashionable and practical. These days, many people decide to wear them regardless of whether they're in the military or not.
For soldiers, in particular, one of the main things you'll need to deal with constantly is the amount of weight you'll be carrying. Fortunately, military jackets are specifically designed to not add any unnecessary bulk. But don't be fooled by their minimalistic design since they come with a lot of pockets and hidden pouches that will be more than enough for you to store all of your bare necessities.
Pants
Much like the jackets, military pants are quite comfortable and roomy. This is quite beneficial for you since you won't feel constrained as you go about your training and daily activities. Additionally, military pockets usually come with a few deep pockets which offer a lot of room for your tools and gear.
What Are the Different Types of Military Accessories?
With the clothing out of the way, let's look into some useful military accessories you should have at your fingertips at all times. So basically, we'll be giving you a few ideas on how to fill up those hefty pockets we were talking about earlier.
Tactical Gear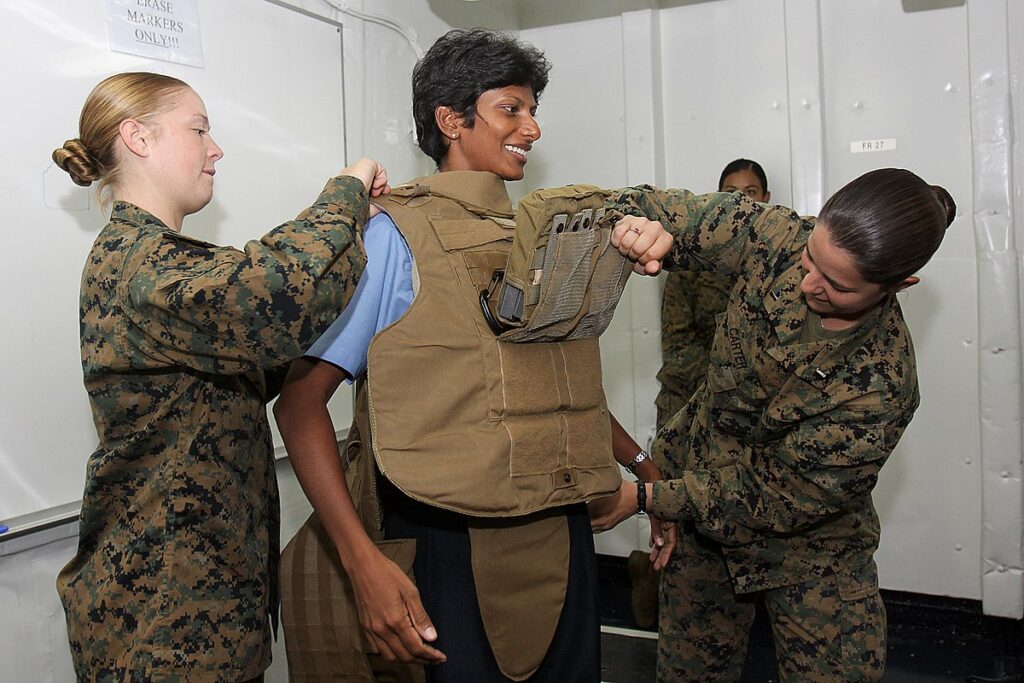 This is an umbrella term for a range of survival tools including pocket knives, helmets, gloves and flashlights. The last one is perhaps the most crucial piece of equipment since you'll need to find your way around once it gets dark. If you take a deep dive into a flashlight comparison guide, it shouldn't be too hard to find sturdy tactical torches to suit your needs.
Most military torches these days have a robust build which allows you to have a more secure grip. This is quite useful since you'll probably get your hands wet at one point or another when you're out in the wilderness. With tactical torches, there's very little chance that the device will slip through your fingers and end up somewhere on the ground. But make no mistake, despite their chunky build, tactical torches are much lighter than you'd expect. This is due to their optimised design and well-thought-out performance abilities. So no matter how heavy you expect them to be, you'll inevitably end up pleasantly surprised at how much lighter they are. Considering how much weight soldiers need to carry at all times, this is quite a welcome sight.
One of the most important things you'll need to consider is the lumen output of your torch. The math is simple, the higher the number of lumens, the brighter your light will be. In general terms, an output of around 150-200 lumens should do the job just fine. And make sure you have an extra pair of batteries or a power bank in case your torch runs out of juice when you least expect it.
It's quite easy to get lost in a remote area which is why it's advisable to have some form of navigation with you. Modern-day GPS devices offer accurate location and tracking services which will surely help you find your way around. Even if you don't have such devices at hand, there are plenty of navigation apps you can install on your phone.