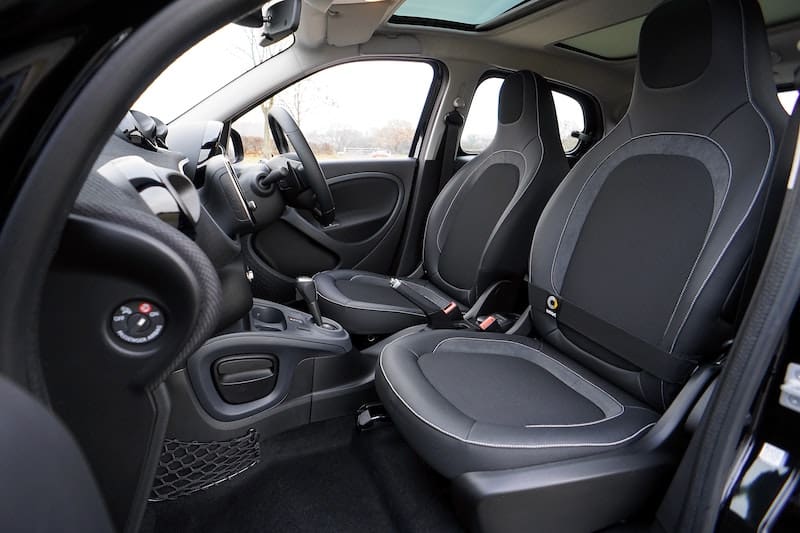 The Whats and Hows of Car Seat Covers
It's almost impossible to name a space that's simultaneously more inviting and more personal than the interiors of our automobiles. Far from being a place that's synonymous only with stress, there's something soothing to be found in this warm confinement. It's a place where we go to form thoughts as well as retreat to collect them.
It's part workspace, part classroom, part isolation chamber – and let's be honest, it's quite possibly the one place where, as soon as the doors and windows are closed, we fully expect to be comfortable. All from the cosiness of the driver's seat!
Refreshing seats
Yes, we expect a lot from our car seats. Comfort, safety, support for our posture as well as our posterior, and to top it all off, we expect them to look good and to last forever too. The reality though, is that sometimes they need a little help and that's where an attractive set of aftermarket car seat cushions or car seat covers can come in handy. They're just what's needed to refresh a pair of OEM seats that may have seen better days, but are still just as welcoming as if they were brand new.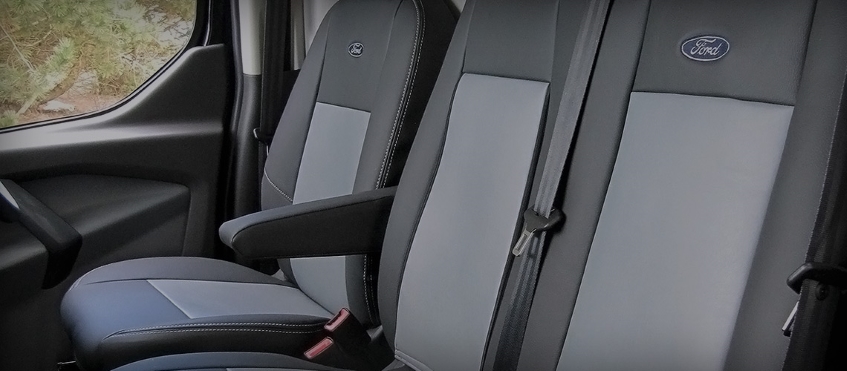 In fact, there may not be anything wrong with your factory seats at all. If your interior's new, you may just want to protect them from all the things that could happen in which case a fresh pair of seat cushions will leave you with all the back and lumbar support of your new seats. With the added benefit of:
· Protection against the drying out and bleaching effect of UV exposure.
· A substantial layer of physical protection against accidental rips, spills or other damages.
· Added side-bolster support that even your factory seats may not have.
· Neutral, but sporty styling that adds a layer of interest to the interior. And,
· Easy on, easy off, easy to clean, and easy-to-keep-going convenience.
In short, a good set of seat cushions isn't going take a back seat to your car's factory seats. If your seats are new, it'll help retain that new-seat appearance, and if they're not-so new anymore, it'll breathe a new breath of life into them.
Seat cushions vs. seat cover throws
A rose may still be a rose by any other name, but a seat cushion isn't the same as a seat cover throw. Cushions are essentially well fitting, pile-filled comfort enhancers, while covers are, as their name implies, full-on, no-excuse seat coverage.
In the absence of a seat cushions' visual flair and form fitting fluidity, universal-fitting seat cover throws offer 360-degrees of protection from damage due to extended UV exposure while concealing any existing damage. Seat cover throws can help hide:
· Scrapes, scratches and shoe scuffs to either the bottom of the seat or to the seatback.
· Permanently stained, burned, or faded upholstery.
· Excessively worn or torn upholstery.
· Cracked or dried upholstery that may be irritating to sit on or come in contact with. And,
· Intemperate upholstery that's perpetually too hot or too cold.
Not only will cover throws fit practically any size seat, but they also:
· Clean up quickly and easily with stain removers or machine washing.
· Stay cooler in hot weather and warmer in cold weather. And,
· Typically cost half the price of seat cushions.
Depending on what you need them to do, seat cushions and seat covers throws each have their advantages. Both, however, still serve the same function – protecting your seats – and that pretty much levels the playing field between them.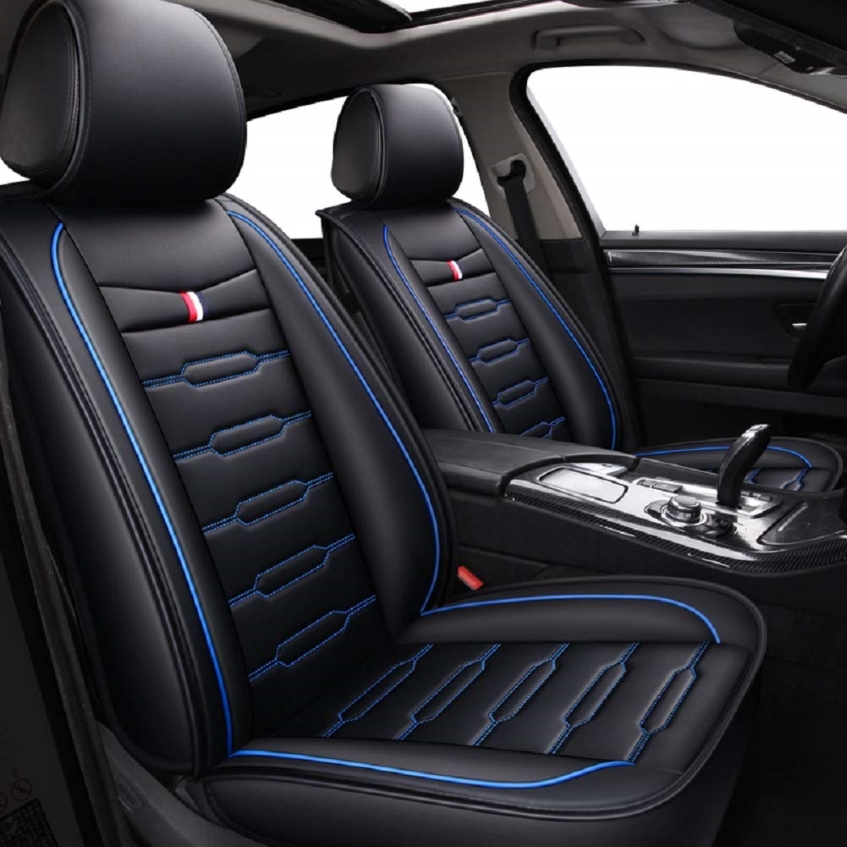 Taking care
Regardless of whether it's a seat cover or seat cushion, there are still some simple maintenance habits that need to be kept in mind. And suffice it to say, they apply to basic upholstery care too.
· Address spills immediately
Don't assume that because a spill occurs on the cushion or the cover instead of the directly on the seat, that the seat's going to be fine. An untended spill will not only soak through a cover or cushion, but the resulting moisture that's trapped underneath will end up causing the same (or worse) damage to the seat than if you hadn't relied on a cover at all. Remove the cover and address the spill.
· Here comes the sun
There's no question about it: whatever you use to cover your OEM seats is going to make a huge difference in protecting them from fading and UV damage. Make no mistake though: it's only a matter of time before the cover too begins to fade – especially if it's getting frequent washings. The best way to protect your interior from harmful exposure is to limit that exposure as much as possible. When washing your cover, be sure to avoid the kind of aggressive pre-scrubbing that will inevitably result in premature fading.
· Keep it fit
By design, seat cushions are going to fit an OEM seat better than a seat cover. That doesn't mean dust, debris, crumbs, and a host of other seemingly harmless aggregates won't find their way between either themselves and the seat itself. Ideally, you want your covers secured to prevent any garbage from becoming trapped in that space in between. Whenever something does, you want to get that material removed as quickly as possible. Ensure your covers are firmly secured, and clean under them periodically as a preventive measure.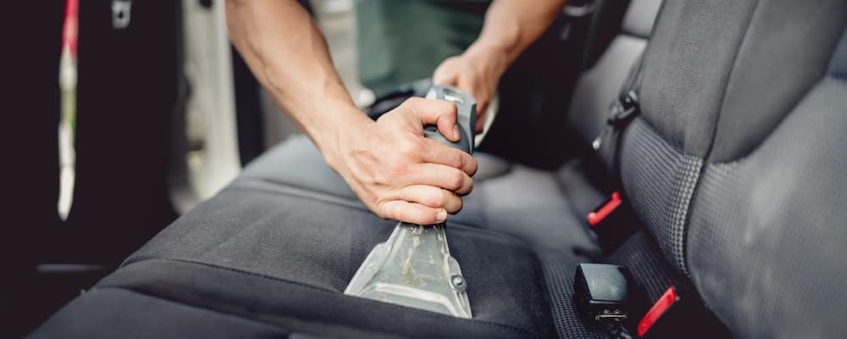 The final word
At the end of the day, we all want to make that comforting little space we find in our cars just a little bit more comfortable. Increasing the size of that space isn't an option, but making it more appealing while protecting it better certainly is.
When it comes to a simple but attractive interior addition, car seat cushions and car seat covers are the perfectly practical way to enhance an environment that we – along with our families, friends, co-workers, and pets – spend so much time in.
It'll make a difference for everyone, and most importantly, it'll make you feel even better the next time you take a seat.