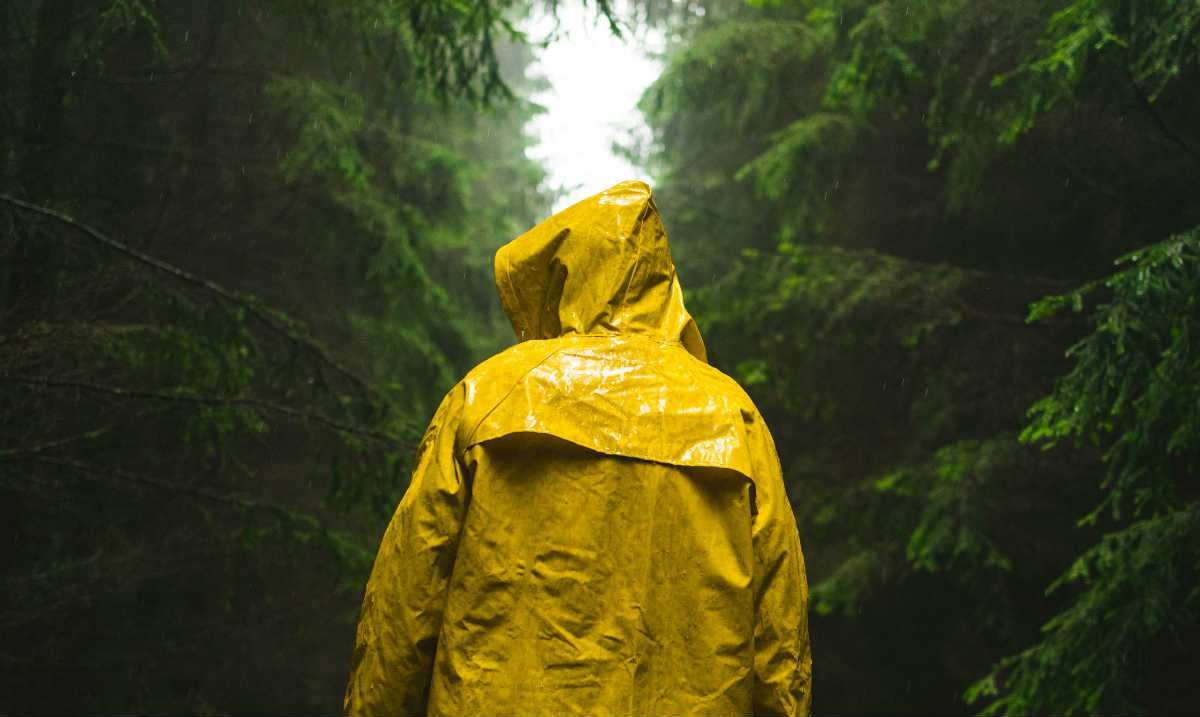 Things to Consider When Buying Rainwear for Hiking
When it comes to hiking, having the proper camping gear is absolutely essential. When things go wrong (and they often do), being equipped with the right camping gear can make the difference between a minor inconvenience and a ruined trip.
Rainwear is one of those camping essentials. The weather in mountains are inherently unpredictable and if you're caught in a storm, you will be at risk of more than just wet socks and a bad mood. Getting soaked in the outback can be a recipe for hypothermia. You can be caught off guard by rain showers year-round in any environment, so keep this in mind and plan your hiking adventure accordingly.
Besides keeping you dry, rainwear can also keep you warm. Although this feature is often underestimated, it's arguably very important from a safety standpoint. In fact, this is one of the biggest reasons why raincoats and jackets are on top of the list of essential hiking gear. With that said, if you are planning a hiking trip, or even spending a day hiking, make sure you are prepared for wet weather.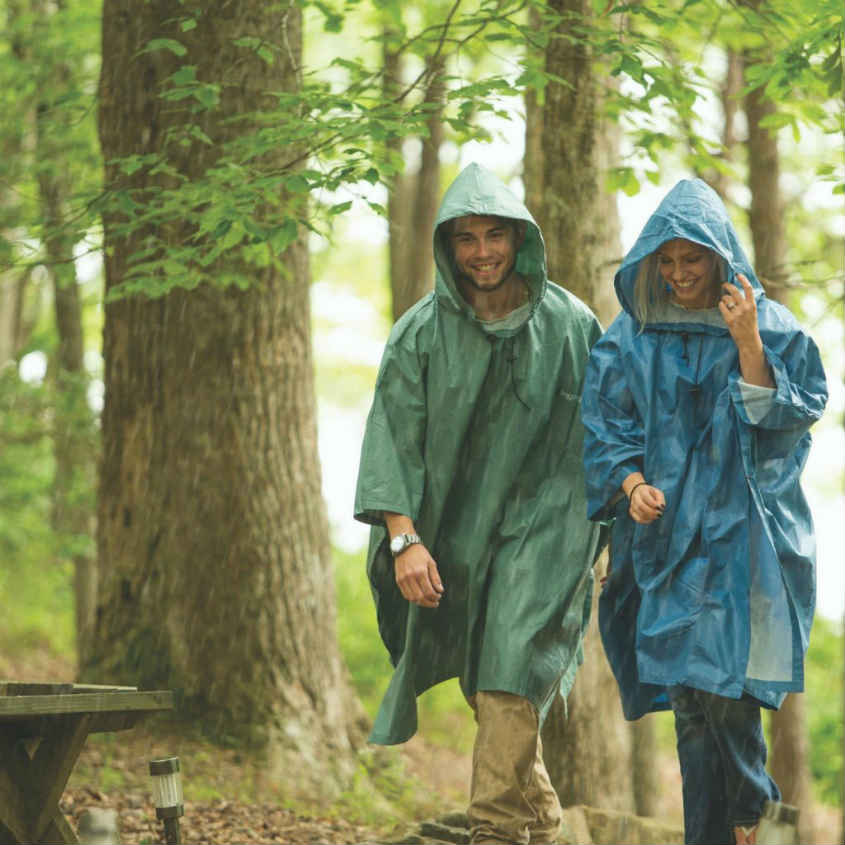 Where and When You'll be Hiking?
When you're looking to buy rainwear, you will come across a wide range of options. To narrow down your choices, you'll want to consider factors like the season and the area where you plan on hiking. Also, consider the time of the year and whether you'll be experiencing significant elevation changes on your hike – elevation can dramatically affect local weather conditions.
For hot and mostly dry hiking environments, go minimalist on price and weight with a lightweight rain jacket or a poncho;
For hot and wet hiking environments, a lightweight waterproof and breathable jacket will manage sweat while keeping you dry.
For cold and wet hiking environments, a beefier waterproof breathable jacket and pants will be necessary to keep you warm and dry.
Once you've established some general context to help you choose the right rain gear for your hike, it will be time to consider technology.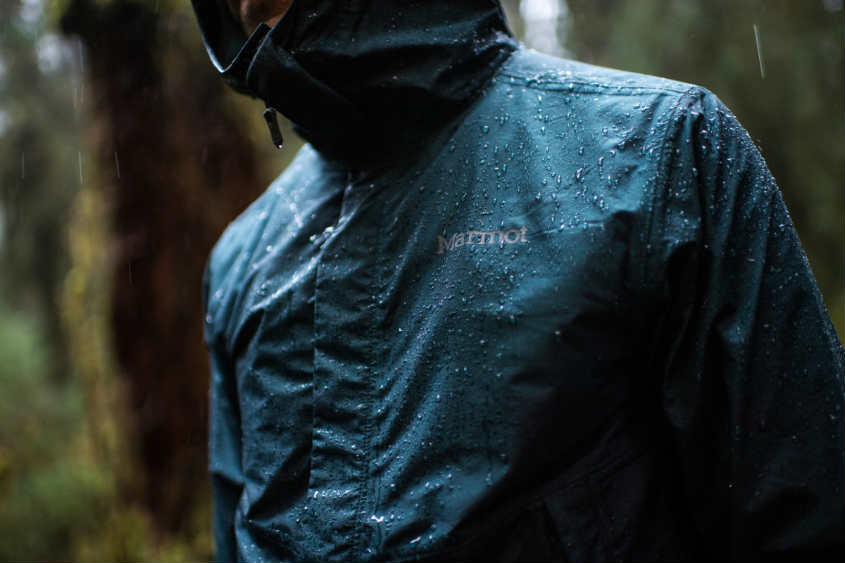 Waterproofness
There are certain standards for waterproofness and they are based on the amount of water pressure a material can withstand before it starts to leak. Garments rated to withstand a water column up to 2.100 mm high will protect you from light rain. Ideally, you should consider something rated to 10,000 or higher, which will withstand wind-driven rain and the pressure of your body weight when you sit or lean against a wet surface.
Waterproof garments also have design features like covered zippers and taped seams to keep water from seeping in, and they have a layer of truly waterproof material, which isn't the same as water repellency. Water repellency is the ability of a fabric to bead water and keep it from penetrating. This ability is added to material by a chemical treatment called DWR (durable water repellent). While this chemical treatment is extremely effective, it may lose some of its effectiveness with prolonged wear.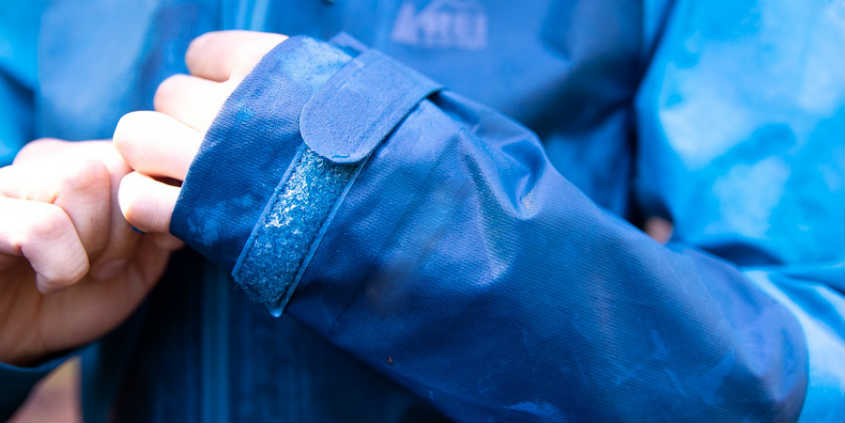 Construction
Waterproof garments have a couple of layers.
An exterior fabric layer that's treated with DWR to prevent water from penetrating;
A middle waterproof layer that is generally very thin;
An internal fabric that protects the waterproof layer from damage due to dirt and abrasion.
Waterproof materials are further subdivided into two and three-layer constructions.
Two-layer construction materials – an internal mesh liner is used as a protective layer. Two-layer jackets tend to be cheaper but they are also heavier.
Three-layer jackets – these come with a full-on protective fabric layer bonded to the interior side of the waterproof layer. They perform the best when it comes to breathability and durability. When looking for something high-end and technical, these jackets are your best bet.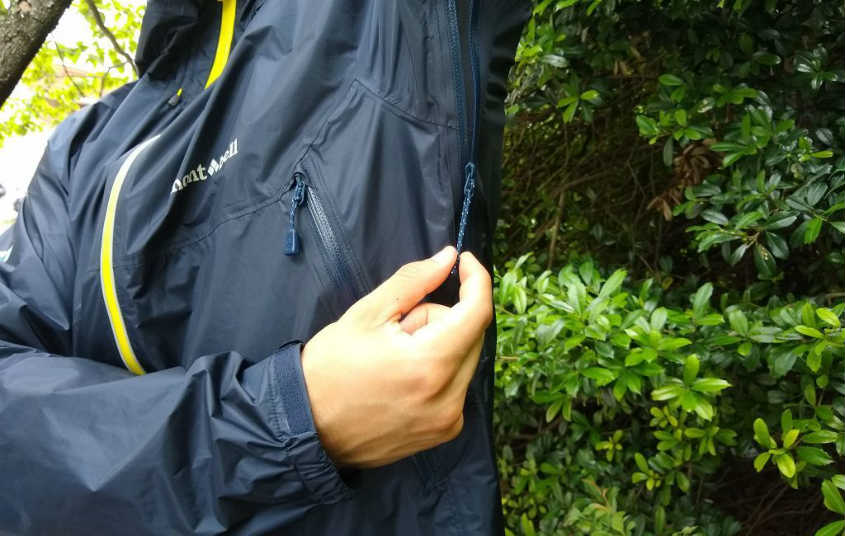 Material
Rainwear is often made from laminate or a coated material. Laminate materials have a solid membrane bonded (laminated) to the inside of the face fabric. Gore-Tex is a popular laminate material. It is made from a material called ePTFE which is a microporous variant of Teflon. Gore-Tex is a waterproof membrane that can be found everywhere in the hiking gear market.
Coated waterproof garments feature a waterproof film like polyurethane (PU) on the interior side of the fabric. Rainwear that is PU-coated is often cheaper than laminate alternatives, but durability and breathability are also compromised consequently.
Breathability
Waterproof breathable materials allow sweat to escape from inside the jacket and prevent rain from entering. The material features micropores that are just large enough to allow sweat to pass through but are small enough to prevent liquid water (rain) from doing the same. Breathability is a crucial factor in keeping yourself comfortable and dry.