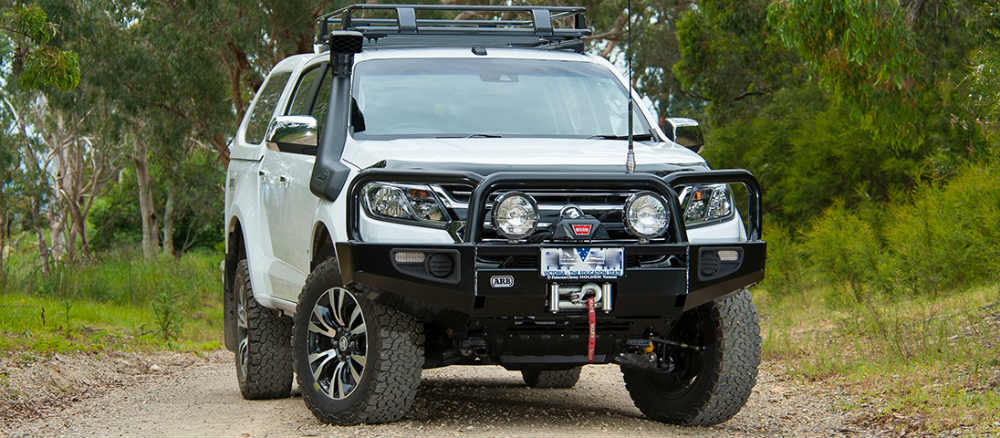 Tips on Finding the Right Bull Bars to Suit Holden Colorado
Powered by diesel engines, nowadays utes are becoming quieter yet more capable in terms of electronics and safety features. The same can be said for Holden's Colorado ute that comes with the option for dual-range four-wheel drive. This beast of a ute can carry big loads and it steers quite nicely too. But like any ute or 4×4 vehicle for that matter, it doesn't always come with the best type of front body protection. Yet the front of every vehicle is the most important.
This is where a bull bar can save the day or rather a multitude of vital components such as the radiator. Bullbars are one of the most essential 4×4 accessories for a Colorado as they help keep its internal components safe. They also keep you protected from animal strikes, trees, rocks, and other obstacles. Although it's easy to find a fitting bullbar for your ute model, making sure that it's durable and suits your needs isn't always simple. Here are some important factors to consider.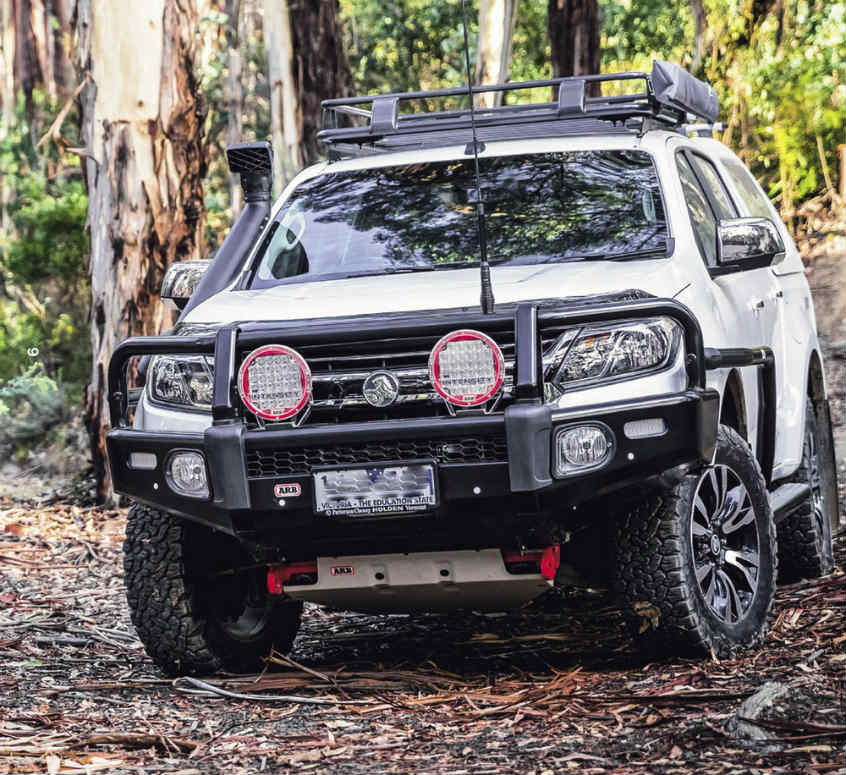 Material
The most important feature you need to consider after fit is the material a bull bar is made of. Steel bull bars are the most common heavy-duty bull bars to suit Holden Colorado. They provide the best possible protection but they also weigh the most. On the other hand, you have aluminium Holden Colorado bull bars.
Aluminium is still a strong material but not as strong as steel and not as heavy too. Plastic bull bars are your lightest option but also the least protective one. Considering this, many go for aluminium when buying bull bars to suit Holden Colorado as they offer the best from both worlds (strength and light weight).
Style
Although this is merely on the count of personal preference, the design of a bull bar actually plays a big role in how much protection it offers. The simplest bull bar style is referred to as a bumper bar as it only provides a small bump up in protection from the stock fender. You also have single hoop and triple hoop bars with the former having one hoop going over the radiator placed on a cross bar. The latter has three hoops with the other two going around the headlights, making them ideal for animal-strike prone areas.
ADR
Better known as Australian Design Rules, are a set of national standards made to ensure vehicle safety as well as, emissions and theft prevention. In order for a bull bar to be legal inside Australia, it needs to meet ADR. These rules mainly focus on the design of the bullbar which needs to be safe for pedestrians too. A pedestrian safe bull bar will not tilt more than 100 mm from its base. Your Holden Colorado bull bar should also have rounded edges and corners with chamfered or rounded flanges.
Angling Approach
Not all bull bars are made the same as some will hang low on your Colorado and others will sit a bit higher. What you want to go for is a bull bar that will fit depending on how you use your vehicle. For example, if you are going off-roading on the regular it's best that you equip your Colorado with a bull bar that sits low bit also close to the front.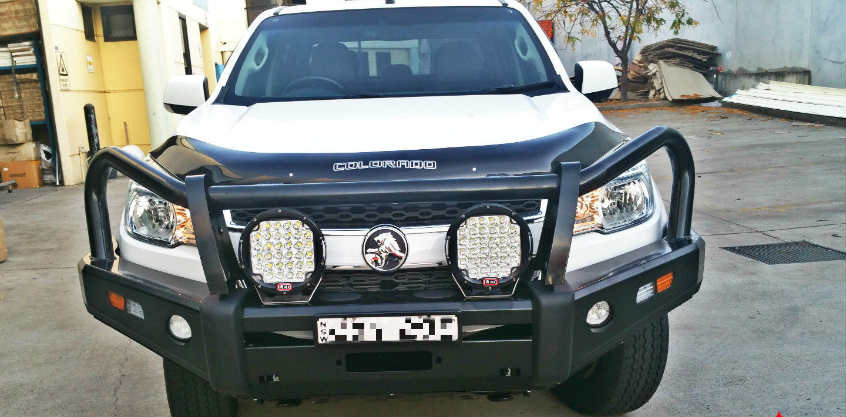 Do the Bull Bars Affect Airbags?
Some bull bars can get in the way of airbags by transferring crash energy directly to the body of your vehicle. While this can prevent airbags from opening, if you install an airbag compatible bull bar you can rest assured you won't experience this in a crash.
Mounting
Since most of today's vehicles, including your Colorado are equipped with airbags you should go for a bull bar that has an airbag compatible mounting system. While some manufacturers test their bull bars with the help of computer simulations others do so with real-life crash tests. Of course, the latter is better which is what you should look for when checking for airbag compatibility.
Accessories
If you are someone who goes off-roading often you'll need a winch, and if you're exploring unknown terrain mostly at night you might need to install some bright lights on your bull bar. But for all this to take place, you need to get a bullbar model that can accommodate these accessories. Check for a cradle or plain mounting point to see if a bullbar works with your accessory. If you want to install running boards make sure the bull bar has the right outer tubes for it.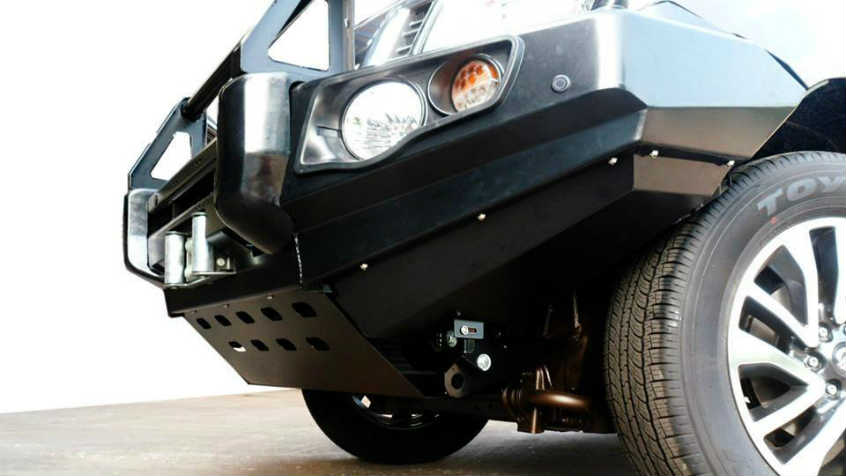 Weight & Handling
There is usually around 15 to 20 mm of drop when you install a bull bar. This is normal, but what isn't normal is when a bull bar affects your handling significantly. This is where you want to go for a bullbar that doesn't add a lot of weight while still providing a decent level of protection.
If you need the utmost protection for your Colorado then you'll also probably need a suspension upgrade (https://dsportmag.com/the-tech/bolt-basics-suspension/). This comes in the form of stiffer springs that will keep your Colorado's front end from feeling softer. This is a strong sign that your handling and braking are going to be affected negatively. The reason to upgrade the front suspension is going to be more apparent if you were to add a winch.