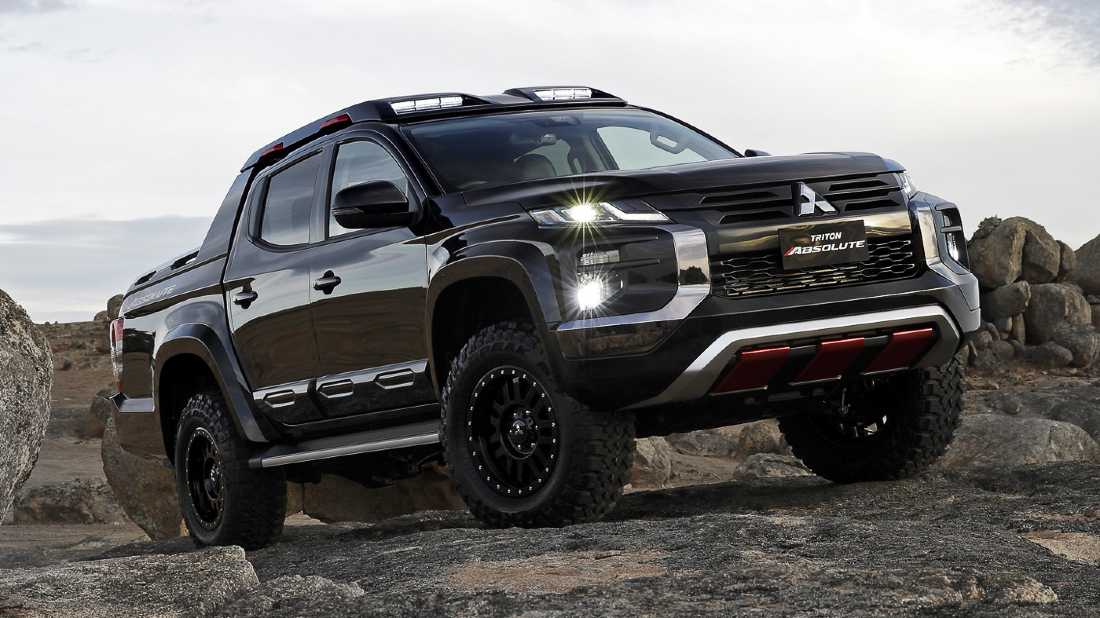 Triton Roof Racks: Carry Everything You Need When on the Road
Whether you're driving mostly off-road or in inner-city areas, a pickup truck is a powerful vehicle that offers the utmost performance in both situations. A powerful pickup truck just like your Triton is capable of doing so much. Its size is what makes it a lot safer than regular hatchbacks, coupes, and sedans. The Triton is also known for its high ground clearance which allows to not only climb over big obstacles bit traverse through water crossings more easily.
A spacious vehicle like the Triton already allows you to carry a lot of things on your trip to the outback whilst making the trip itself quite comfortable. Although there is more space in a pickup truck than in a regular vehicle, sometimes it's just not enough, especially for weeks-long trips. In this case, adding additional space is best done by installing roof racks. Just like some essential 4×4 accessories, roof racks will expand on the existing features of your Triton, offering you the best experience possible.
Types of Roof Racks
Depending on your needs, the road conditions and the type and size of the loads you want to store, you can find a variety of roof racks for Triton. The most common types are the following.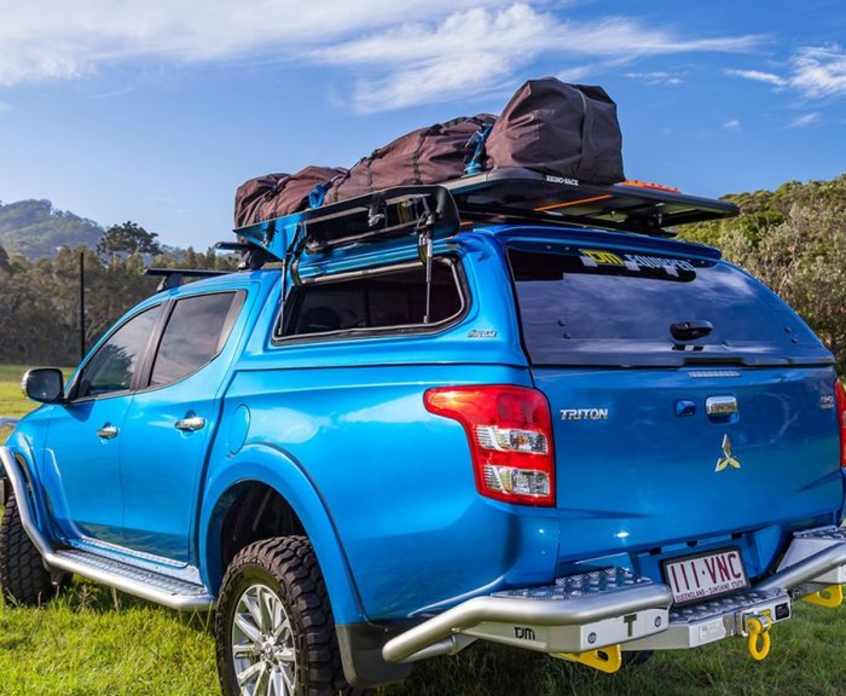 Rain Gutter
Also known as roof rack towers, these upgrades attach to the exposed rain gutters on your Triton. These type of roof racks came standard on most vehicles from the '80s. You can also find them on larger commercial and cargo vans as well as SUVs and Jeeps. Since they have been around for a long time, rain gutters are an affordable option if you find such a model to be compatible with your Triton.
Fixed Point
Factory track and fixed point racks make installation easy as they attach to the mounting points that are already on the roof of your Triton. There are a lot of Triton models that come with mounting points added from the manufacturer, making it quick and easy to set up your rack system anywhere and at any given time.
Side Rails
Both flush and raised side rails are the types of roof racks that you'll see installed on crossovers and SUVs too. But your Triton shouldn't be left out just because its a pickup truck. If it supports the back-to-back design of these roof racks, then you should get a pair. If you go for side rails, you get strong attachment points made specifically to support a roof rack system.
Raised side rails are elevated form the roof and must be fitted all the way around it which means not every tower will fit every rail. Flush side rails are installed directly into the roof and usually come with a channel or pinholes to fit into the towers. While relatively new, flush side rails are quickly becoming more common even on vehicles like your Triton.
Naked
If your Triton has a bare or what is known as a naked roof, you'll need naked roof racks. You might think that the plastic strip that runs from the front to the end of your Triton is a cover for the rain gutter but it isn't. This shouldn't be removed as it signifies that your vehicle has a naked roof. Instead, you should use the clip fit method. This method usually requires the roof racks to be pensioned around the door frame. With no pre-installed attachments, you can also drill holes into your Triton but altering its outer shell can make for serious issues down the line.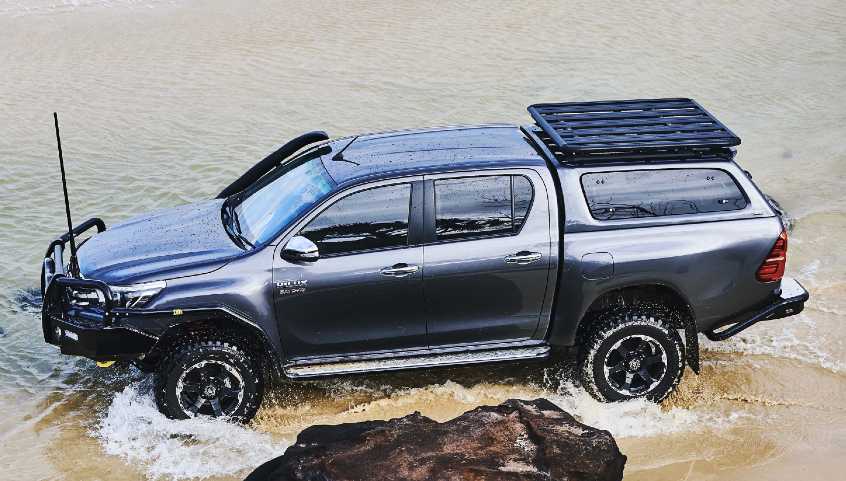 How to Install Roof Racks on a Triton
Installing a roof rack on any kind of pickup truck including your Triton, won't be exactly the same, but the main installation process involves roughly the same steps. Roof racks for Triton will vary too, so make sure you get the right one for your model and you're good to go.
Once you have the right type of roof racks for your Triton, lay out the hardware it came with. Then, remove the rubber strip covering the channel on the roof of your Triton. Just lift the strip and slide it out no tools needed. Next, you need to install the roof mounts usually with a 15 mm bolt. The typically L-shaped mounts need to be facing towards the roof.
Next, set up your Triton roof racks on the ground, get the bolts and nuts that came with it and install the rails. The rails usually have arrows on them which point to the front part of the rack. The front of the roof rack should always be with the middle plate at the front side of the roof. The rails need to be positioned on the innermost slot of the rack. Get your nuts/bolts and install them through the most inner slot but don't tighten them.
Finally, get a friend to help you put the rack on top of your Triton and position it properly. Once that's done, get the remaining nuts/ bolts and install them through the slots by lifting the rack a little bit. Hand tighten them and check once more for the positioning of the rack. When you've checked all mounting points, tighten the bolts/ nuts and you're done.