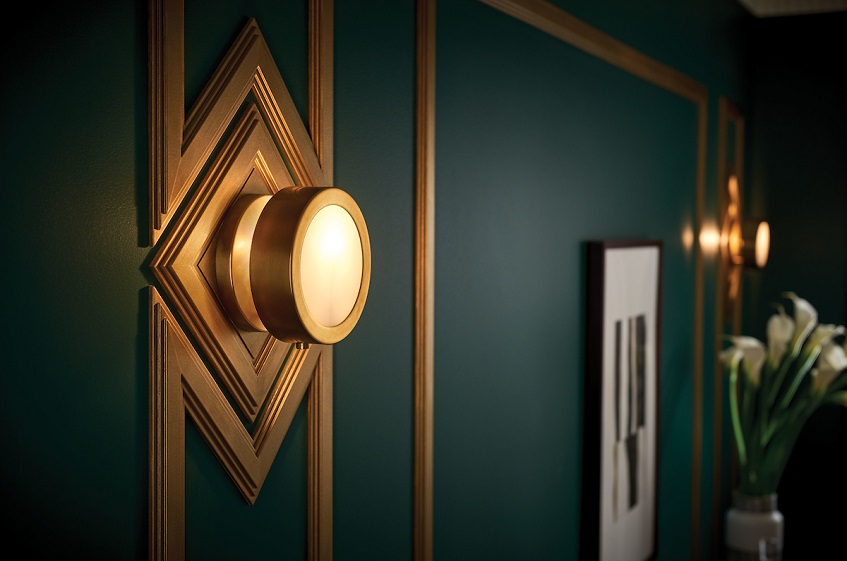 Wall Lights: Give Your Home the Pleasing Ambience & Timeless Vibes It Deserves
Wall lighting is crucial in improving the overall look and feel of the area in your home. However, there are a few things you need to consider when choosing the best wall lighting for your home oasis.
Pick the Right Location
Often positioned to illuminate darkish nooks and long narrow spaces or highlight paths within the home, wall mounted lights are a valuable addition to any part of your house. They are good at saving space, creating a perfect atmosphere and are highly practical thanks to their dimmer switches used to manage the mood of a room. 
Wall lights can be used both indoors and outdoors. When used in conjunction with ceiling lights, a wall-mounted fixture provides extra illumination. However, employing wall lights instead of overhead lighting creates a more ambient impression and can decrease glare. While vanity lights are an important aspect of light layering in bathrooms, flank a mirror with wall fixtures to eliminate the shadows generated by the above lights.
A wall-mounted swing arm light is a useful alternative to a standard desk lamp in an office or craft room, freeing up horizontal surfaces for chores. The artwork looks better under a picture light, while niches, sculptures, and other architectural details benefit from wall-mounted spotlights. Outdoor wall lights are typically used for security on porches and external walls, while many designs offer an aesthetic touch and safety functions.
Wall lights are a beneficial addition to areas where overhead lighting will perform most of the lighting job. They create an atmosphere and brighten corners that may become murky after sunset. To simulate the illusion of daylight coming in, try surrounding large windows with wall sconces or installing a wall light near a particularly dark area or close to a doorway to light your way into the space. Keeping all your lights on different switches allows you to better control your lightscape- consider dimmer switches to control the space's ambience.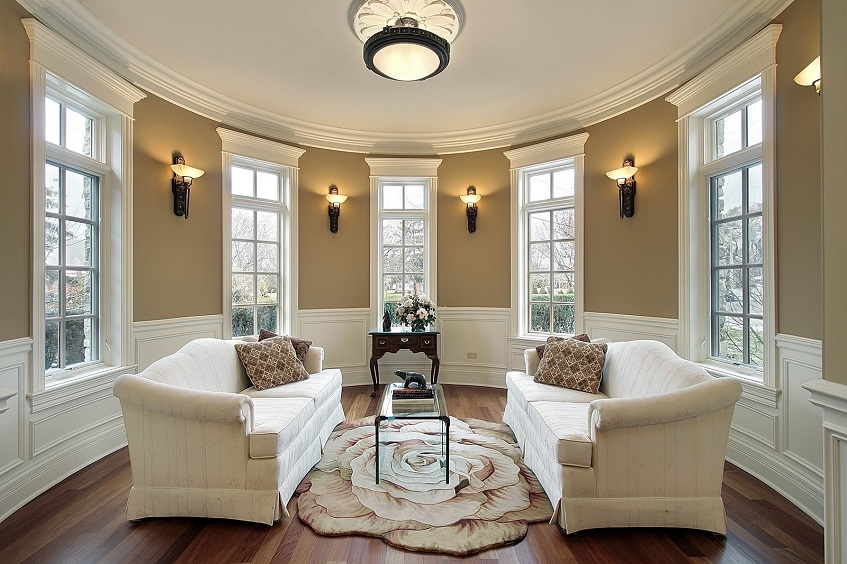 Position Them Properly
Perhaps, the position of your wall mounted lights is crucial in creating the desired ambience. Therefore, there are several important factors to consider before installation.
Height
Avoid installing wall lights at a height where you will walk into them or be at eye level with an exposed bulb. Mounting lights roughly six feet from the floor level can be used as a general reference, while the height of your family members, ceiling, and fixture size will all play a role in establishing this!
Spacing
One fixture every six to eight feet should be enough, though depending on the light bulb's lumen output and the room's size, you may want more or less distance between lights. Open plan areas may necessitate more fixtures to have the same impact and lighting effect. Before repairing, take into account the line of the wall lights – staggering fittings so that they don't line up symmetrically or horizontally across a corridor can result in a more natural design, but having a couple of wall lights that don't line up in a tiny space can look weird. It all comes down to personal preference, and it's critical to consider the fit you've carefully picked for your desired location.
Pick the Right Style for Your Space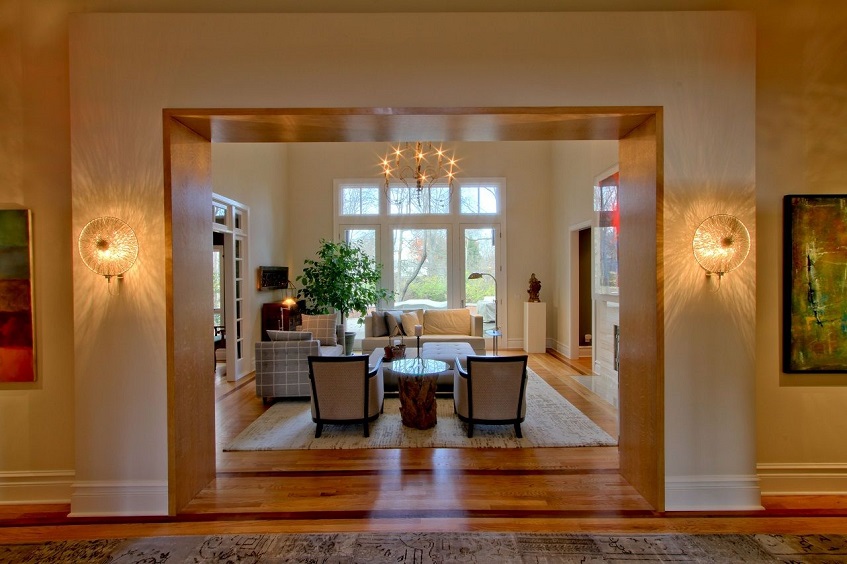 Flush Lights
Sconces were popular wall lights that illuminated the lamp to provide an almost diffused light effect without calling attention. Many of the sconces were painted the same colour as the walls to further blend them in. However, these ancient sconces are now outmoded and rarely utilised since more attractive flush wall lighting has taken its place. These new wall sconces are more sculptural than subtle. You can use them anywhere that requires functionality, in your office, hallway or utility room. Moreover, these ultra-glamorous lights can give your living room the decorative edge it misses. 
Elegant Wall Lights
The elegant wall lights are the essentials for elegant bedrooms. Fluted glass, silk colours, and delicate metallic elegant wall installations may all be used to create the most sophisticated yet soothing environment to unwind and wake up.
Chandelier Wall Lights
The chandelier wall lights are all about the glitz and glam and are only suitable for a traditional setting unless you choose an ultramodern fitting. Moreover, it is no longer unique, so if you're going to employ traditional style chandeliers, consider what you're going to pair them with and where you're going to set them. To get the most out of both types, they should be used sparingly amid modern furniture and clean lines.
Reading Lights
Once seen as a luxury, the reading lights have become a common item for most bedrooms. The reading type of wall lights are mainly utilised at the bedside and feature task lighting, with a defined purpose to provide the reader with the light they require to read in bed. They are either positioned low down at the side of the bed or aimed down or near the top of the headboard and directed down.
They should be near a switch so the reader can turn off the lights without getting out of bed. This is something your electrician should be aware of from the start. You should note the location of these lights on the walls, as well as the location of the bedside switch.
Finishes Matter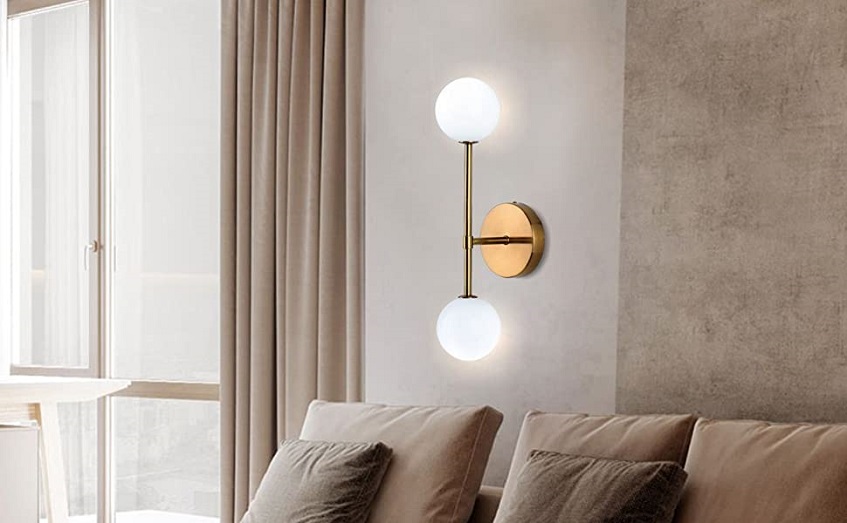 Chrome
Chrome is brilliant silver that can be too harsh on a wall on its own and frequently needs softening accents such as silk shade. On the other hand, chrome has become universal in lighting and is highly employed because it matches kitchen appliances, taps, and door ironmongery very well to create a cohesive design.
Brushed Steel – Satin Steel – Stainless Steel – Nickel
There are small distinctions between brushed steel, satin steel, and stainless steel, but not enough to notice unless you're looking for them.
The most important thing to remember when shopping is to stick to one vendor. Different manufacturers and companies will call their items the same thing, but when they arrive, they will look and feel different. This is especially true with sockets and switches.
Polished Brass
Polished brass is a bright gold finish used in the latest half of the twentieth century. It made a comeback in the summer of 2017, but it got a bad rap because it's the colour of gold and has been utilised to convey luxury in many Middle Eastern palaces and the 'nouveau riches'. It was traditionally quite an old school and is no longer used in many modern interiors because no one wants to be perceived as traditional.
However, today, small traces of brass, utilised with judgement, add welcoming warmth to interiors after a long silver night of chrome and steel. Remember that it shouldn't be combined with diamante unless you are replicating an eastern palace, and it shouldn't be mixed with black unless you are recreating a pharaoh's tomb!